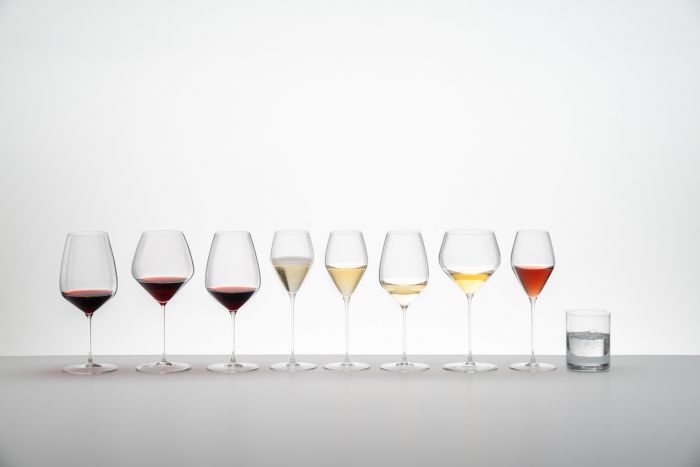 RIEDEL Veloce Collection
Those who believe that one wine glass is the same as another owe it to themselves to taste their favorite varietal in RIEDEL Veloce stemware. This innovative collection from the RIEDEL team is the thinnest and most lightweight angular design of any of RIEDEL'S machine-made pieces. With a look and feel of handmade, these trailblazing wine glasses are true precision tools, delivering an enhanced wine tasting experience.
The sophisticated collection includes eight varietal-specific styles: Cabernet/Merlot, Syrah/Shiraz, Pinot Noir/Nebbiolo, Riesling, Sauvignon Blanc, Rosé, Chardonnay, Champagne, and a water tumbler. Each varietal name is etched on the base of each glass.
A specially developed machine at RIEDEL's Weiden, Germany factory enables the company to draw stems that are the equal of those made by hand by a master glassmaker. The base, with a diameter of 100 mm, is a new standard for large glass shapes and is the maximum that can be produced by machine.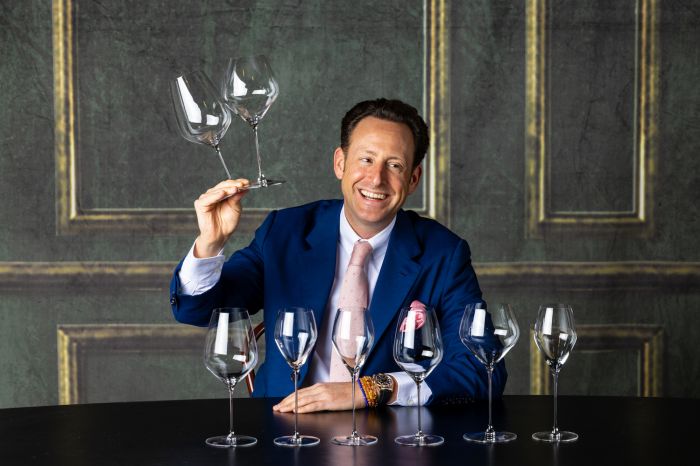 Maximilian J. Riedel, 11th generation CEO and President of RIEDEL with the RIEDEL Veloce Collection
'It requires a very high level of expertise to be able to produce these glasses by machine, and I say that not without a little pride," says Maximilian J. Riedel, 11th-generation CEO and President of RIEDEL. (His family company was founded in 1756 and has been producing glassware in the heart of Europe for 265 years.) "We owe this to the skills of our technicians and our years of experience in machine production. I selected the name "Veloce" – which means "fast" in Italian – in reference to this modern machine technology that makes it possible to produce this glass quickly and in large quantities, while still maintaining the look and feel of a handmade vessel."
RIEDEL fans might see a resemblance to the brand's Extreme glass collection, the first machine-produced, diamond-shaped glasses (introduced in 2000), created by Georg J. Riedel specifically for wines from the New World. The collection derived its name from the extreme angles of the diamond shape, giving the wine more space in the glass to bring out the wine's full aromas. Recognizing the evolution of modern wines, the Riedel family has adapted the glass shapes for Cabernet/Merlot and for Riesling, following an intensive new round of comparative tastings.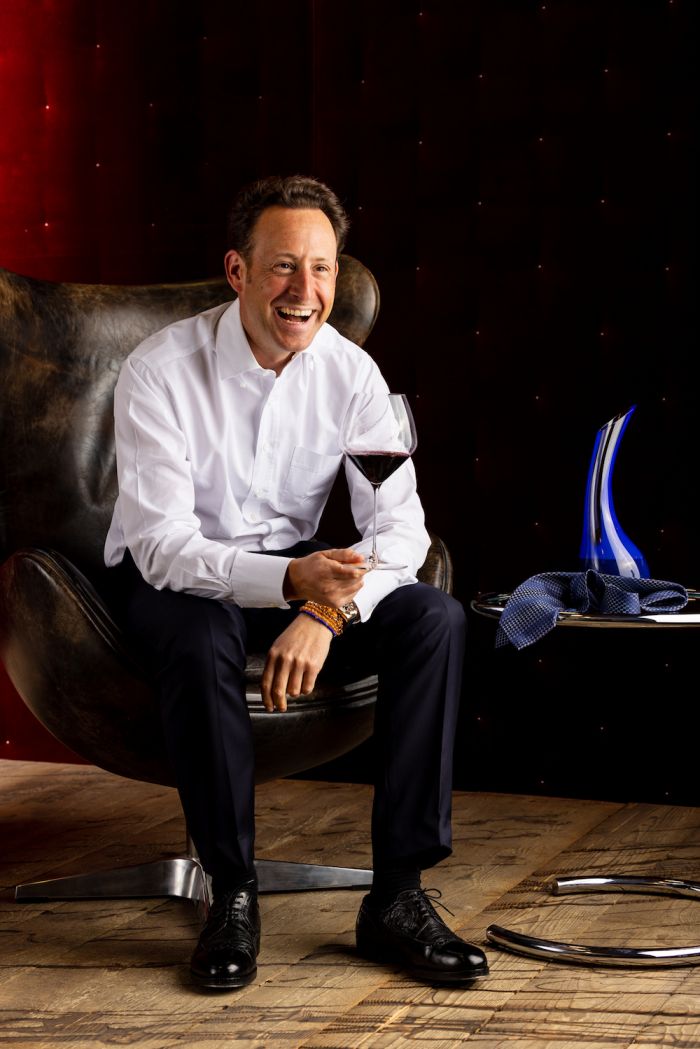 Maximilian J. Riedel holds a RIEDEL Veloce Pinot Noir/Nebbiolo wine glass
RIEDEL Veloce glasses, with their impressive balance and feel, are perfect for wine connoisseurs and those who enjoy entertaining. Each is fully dishwasher safe. Find them at major retailers such as Williams Sonoma, or order here. A set of two retails for $79.00 (Water tumbler sets of two are $39.50.)
Photos courtesy of RIEDEL