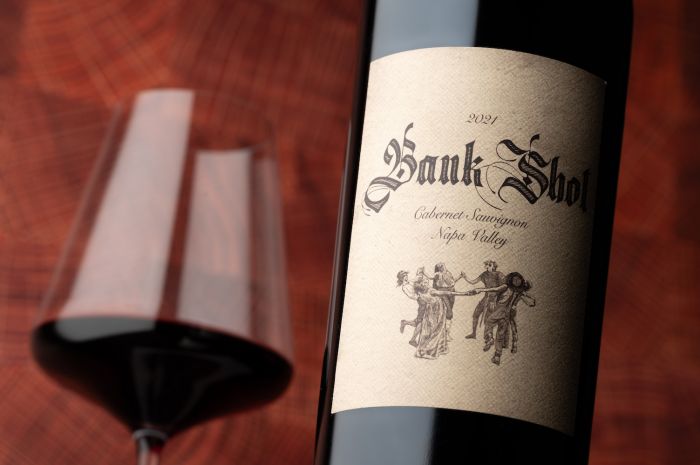 Bank Shot is a new Napa Cab from Josh Hart, Maayan Koschitzky, and Wine Access
It's no secret that some of the NBA's top current and former players are discerning oenophiles. Some even have their own label, such as C.J. McCollum, Yao Ming, Dwyane Wade, Channing Frye and Steph Curry, to name a few. New to the basketball star/vintner roster is the New York Knicks' Josh Hart, who has debuted Bank Shot, a serious Napa Valley Cabernet Sauvignon.
Bank Shot is a collaboration between Hart, renowned Napa winemaker Maayan Koschitzky (who serves as director of winemaking for Philippe Melka's Atelier Melka), and Wine Access, a wine lover's premier destination for expertly-curated wines. Bank Shot's inaugural 2021 vintage is made from grapes grown on lauded Howell Mountain and within the Oakville and St. Helena AVAs. Full-bodied, beautifully balanced, and a deep, luxurious purple, the wine features ripe tannins backed by juicy acidity and flavors of black cherry, exotic spices, tobacco, freshly ground espresso beans, clove, and graphite. Though showing beautifully now, this wine will develop complexity over the years, and is a great addition to anyone's wine cellar.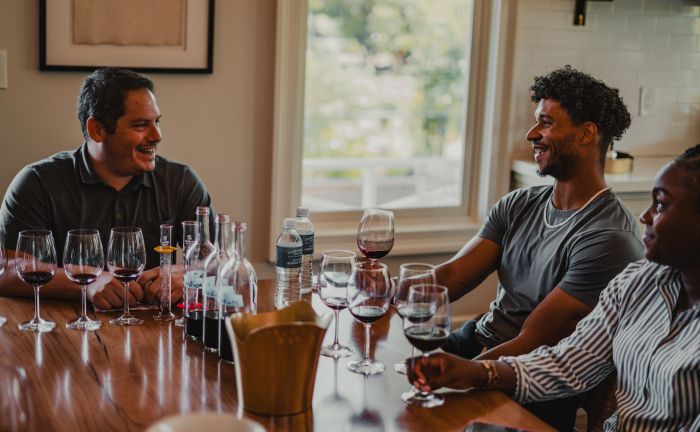 Winemaker Maayan Koschitzky & New York Knick Josh Hart at a Bank Shot blending session.
"The unique blend is coming from some of the best vineyards in the Napa Valley," said Koschitzky. "Together, Josh and I created a one-of-a-kind wine that is powerful and elegant, one that showcases the beauty of the 2021 vintage.'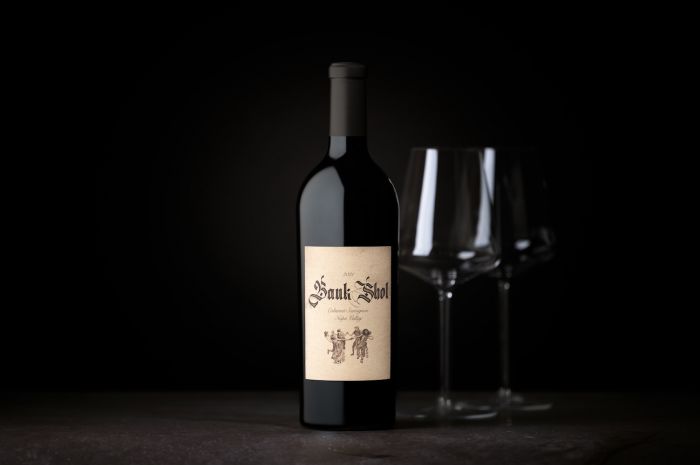 Bank Shot is full-bodied and beautifully balanced.
The Wine Access team first met and bonded with Hart in July 2019 at a Napa Valley fundraiser. The team was struck by Hart's wine knowledge and curiosity, and suggested a collaboration, the result being Bank Shot. Additionally, Wine Access launched a Diversity in Wine Scholarship program with Josh in 2020, offering opportunities for aspiring wine experts from underrepresented communities. The program sponsored 100 dedicated BIPOC wine professionals in taking the WSET Level 1 course, with top performers moving along in the program. The top three students earned an unforgettable trip to the Napa Valley with Hart.
'Getting to know Josh and his wife was great,' added Koschitzky. 'They are nice, down-to-earth people who enjoy the wine world, and really care about the community and giving back."
Find Bank Shot here, exclusively. $175/bottle.
Photos courtesy of Wine Access