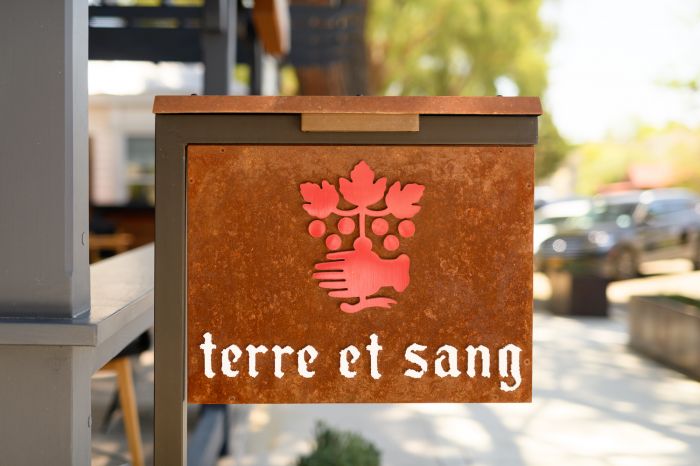 Photo by Jimmy Hayes
Dalita and Duncan Harmon have always loved wine. Mother and son, they decided in 2019 to turn their passion into a family business, settling in Santa Barbara County amidst some of the best vineyards in the world, and launching wine label Terre et Sang.
The goal? Site-driven Syrah and Grenache. Duncan started by making a small amount of wine from lesser-known vineyards and from a small plot in his mother's backyard. After it turned out exceptionally well, the duo aimed higher, approaching such marquee sites as Larner, Bien Nacido and Kimsey for grapes.
"We brought samples of what we had made and explained how we wanted to partner with them and what we wanted to achieve," Duncan said. "We were shocked and so grateful when they said yes."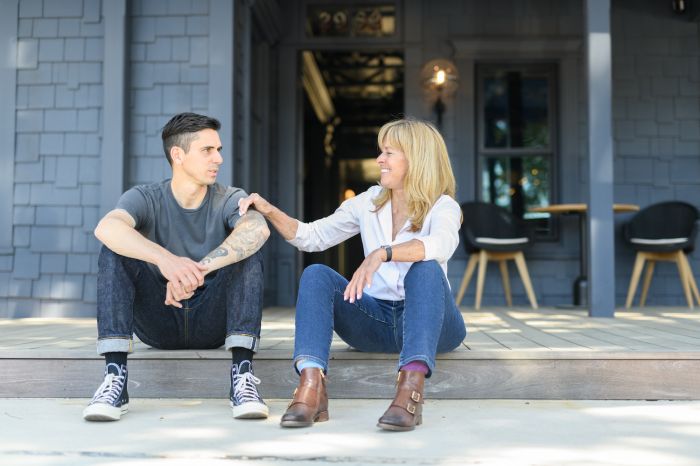 Duncan and Dalita Harmon. Photo by Jimmy Hayes
They jumped into action creating a brand that felt uniquely true to themselves. No attention to detail is spared; the Harmons desire that their wines be pure and reflective of their hard work, honesty, and of the collective effort it takes to make each at the highest level.
Now, with a few vintages under their belts, the Harmons opened Terre et Sang On Grand in the heart of Los Olivos, a tasting space and showcase for their distinctive wines that have reached near-immediate cult status. The historic 1905-era residence has been updated with their own experimentally modernist viewpoint and aesthetic, and features a chill garden space shaded by olive trees.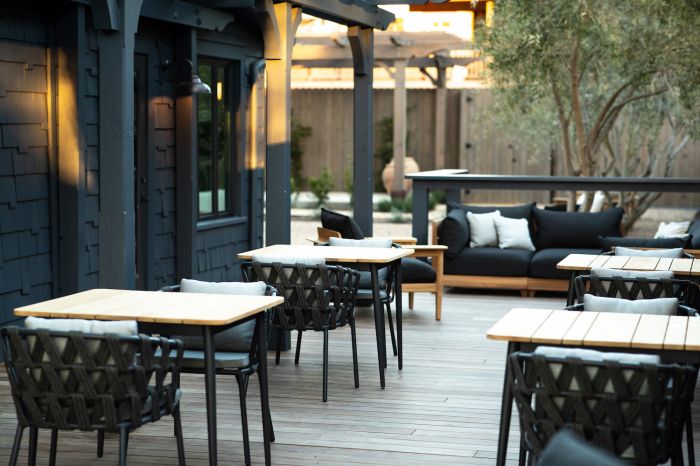 Terre et Sang on Grand Tasting Patio. Photo by Zach Brown of Atlas Imagery
"I want people to be excited about what we are doing," Duncan added. "I want people to fall in love with the wine and the product, the vision, the story, the approach."
The Terre et Sang wines are produced in limited quantities, highly allocated and critically scored. The wines include Kissing Vipers Bien Nacido Grenache, Leave it to the Birds Peake Ranch Grenache, The Patriarch Larner Vineyard Syrah, Passenger Syrah, The Shadow Bien Nacido Syrah and X Block Bien Nacido Syrah. The vineyards all reside within the Santa Maria Valley, Sta. Rita Hills, Ballard Canyon and Santa Barbara County appellations.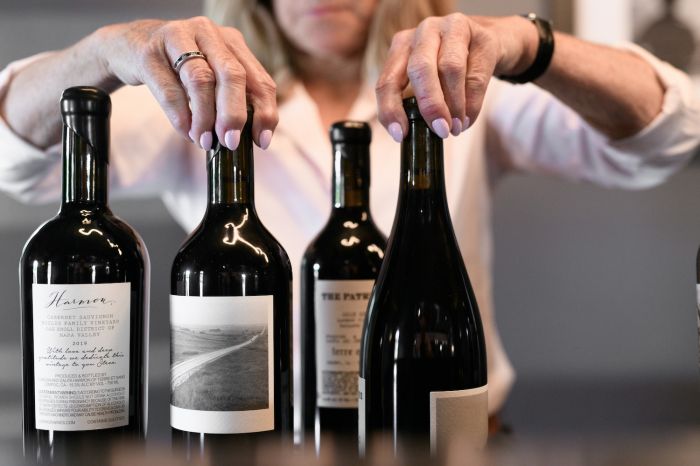 Photo by Jimmy Hayes
Terre et Sang on Grand is located at 2982 Grand Avenue in Los Olivos. For more details, visit terreetsang.com