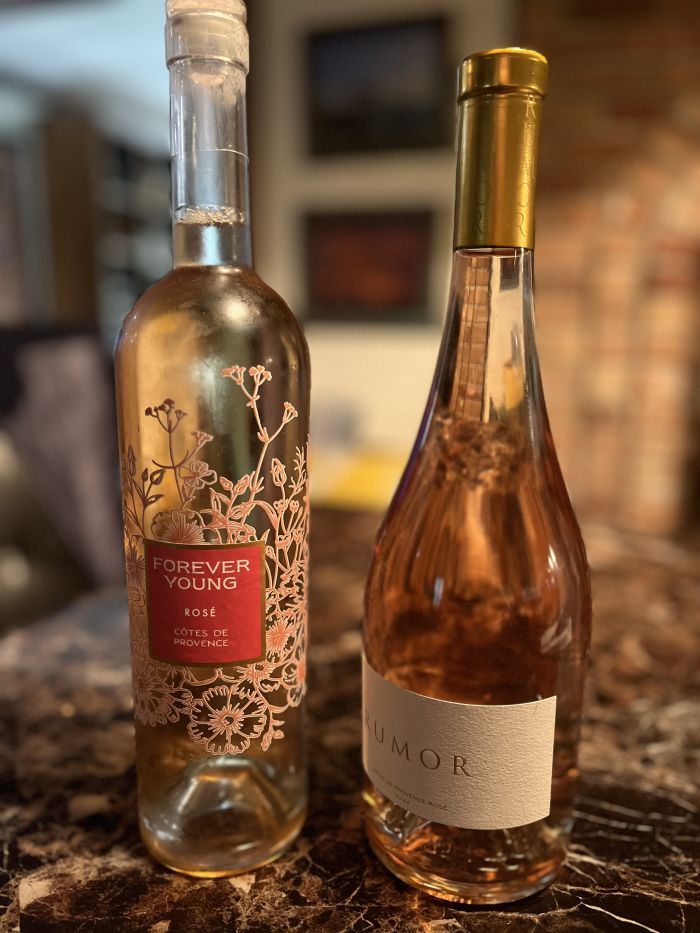 Susan Kime
When looking at a bottle of Forever Young or Rumor rosé wine, both from the Côtes du Provence region of France, it becomes a sensuous light pink experience, even before one drinks the wine. The color --a delicate pink rosé, reminds us of actual rose flowers --- Pink Mondial and Majolica roses especially. And these rosé wines are lower in alcohol content than other wines from the region. Thus, these Côtes du Provence Rosés have become, especially in Summer, a 21st century wine trend, and when sipping, it is hard NOT to think of their unique history, and specific terroir.
It is an advantage that we were in Provence recently and felt the unique weathering environment -- gentle sun, rain, and sea breeze, that included the mythic Mistral -- a strong, cold wind that separates winter from spring, and has been written about by French poets, and novelists.
But Provence history, like its wind, is substantial also. In the sixth century BC, the Phoenicians brought grape vines from Greece to Massalia (modern day Marseille) in southern France. The wines they produced were, again, field blends of white and red grapes. Naturally light in color, these pleasant pink wines soon became very popular around the Mediterranean. And, all these millennia later, Provence still dedicates 91% of its vines to that wine, as it grows so well in that climate. Provence produces more than 80% of rosé wines from its entire wine production.
Provençal rosé has been popular in America for years, and has again been re-popularized by the Forever Young and Rumor rosés, as they combine the tastes of fresh/ fruity and crisp/ dry. These pale pink wines are made from viticulture blends of Grenache, Cinsault, Syrah and sometimes Mourvèdre. The finish often has tastes of red and white currant, Satsuma plum, with a hint of peppe. Tthey define the summer season's lively warmth, no matter what the season. Yet both rosés have unique histories, that sublimely separate one from the other.
Forever Young comes from the Chateau Roubine vineyard, one with substantial provenance.
The history of Château Roubine has been linked to that of Provence since the 13th century and probably before. Established in 1307 and one of only 18 Cru Classé estates in Provence, the vineyard's east-west orientation, its clay-limestone soil, and natural drainage, promote the growth of more than 13 grape varieties, including the rare Tibouren variety, which accounts for only 2% of the wine grown in Provence.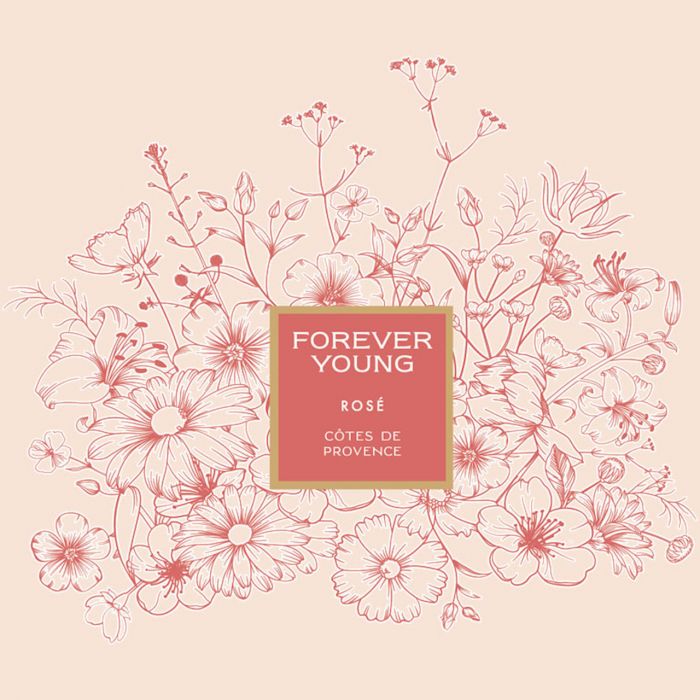 Forever Young Wines
Known since the beginning of the 14th century, Château Roubine was the property of the Order of the Templars before being ceded in 1307 to the order of Saint John of Jerusalem. In the 15th century, Château Roubine was owned by various well-known Provençal families. And in 1955, Château Roubine was one of the 23 wine estates recognized by decree as a "Cru Classé" of the Côtes de Provence.
The new owner, Valérie Rousselle, injected a youthful energy into the storied Château Roubine property when she took over in 1994. She expanded the estate, converted it to biodynamic viticulture, invested in state-of-the-art equipment and began crafting award winning Rosé.
Soon thereafter, Bethenny Frankel, a self-made businessperson, TV producer, multiple New York Times bestselling author, philanthropist, beauty influencer and mother, was attracted to the elevated level of the bespoke wine produced by Chateau Roubine. Both she and Valerie took Forever Yeung to the next level.
For the constant sake of harmony and being one with nature, sustainable agriculture is at the heart of this wine estate. The environmental approach, present at each stage of production, is part of respect for the natural environment and its balance.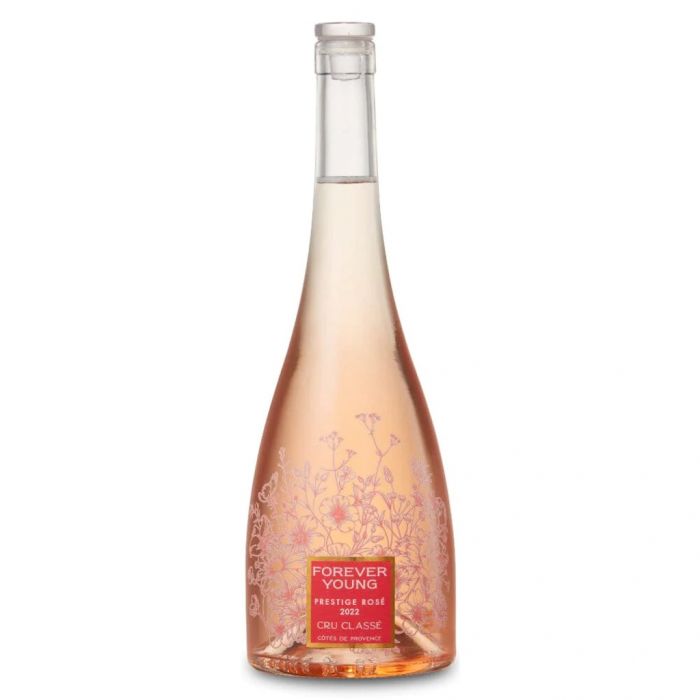 Forever Young Wines
And then, there is RUMOR Rosé -- itblends 60% Grenache, 35% Cinsault, 3% Syrah, 1% Mourvèdre, 1% Tibouren. All grapes are 100% organic, resulting in a dry flavor profile, without any bitterness. With zero residual sugar, RUMOR is light, flavorful, and holds a classic pale pink hue that carries delicate citrus and fruit aromas. The easy drinking rosé has an abv (alcohol by volume) of 13% and holds a clean-cut mouthfeel from the first sip to the finish.
A combination of sophistication and lightness, and a blush pink, RUMOR is an easy-drinking rosé, blending delicate citrus and fruit aromas with a well-rounded crisp and dry finish, whatever the occasion, whatever the weather. The current vintage reflects the past Provence season, marked by particularly hot, dry weather. However, the terroirs located in the inner valleys of the winery benefited from welcome showers at the beginning of September, allowing the grapes to reach their full maturity. Best served chilled, RUMOR is a rosé of depth, a flavor companion to a variety of foods in Provençal cooking, as well as tapas, vegetables, or grilled seafood.
Barry Bayat, founder of RUMOR, traveled to Côtes de Provence, in search of the perfect winemaker, and cuvée. In his search, he went on numerous winery visits, with vineyard inspections, and taste tests. He eventually arrived in the village of Flassans-sur-Issole, located in the southern French region of the Var hills.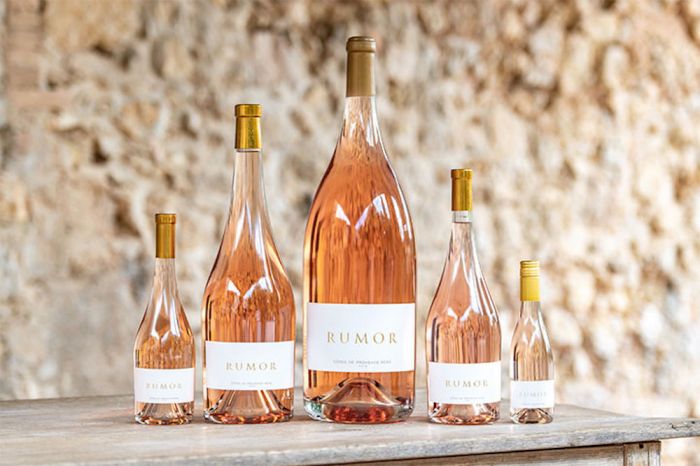 Rumor Wine
These grapes grown here achieve the ideal acidity ratio for the palate,as RUMOR's winemakers choose the varietals and creates a blend of grapes that are particularly Provençal -including Grenache, Vermentino, Cinsault, Shiraz, and Tibourin. They harvest grapes at the ideal temperature, coordinate the fermentation, and handle the grapes with the least amount of human interference possible.
At Rumor, the rosé is produced with vegan, organic, chemical-free grapes with no remaining sugar. Additionally, the vineyard is meticulously cared for in accordance with organic principles and with an understanding of the Mediterranean ecosystem. To safeguard centuries-old winemaking customs and the delicate flavor of each grape type, fertilizers, pesticides, or insecticides are forbidden throughout the manufacture of Rumor.
All these environmentally friendly methods produce a sophisticated, well-balanced, and palatable rosé. Across Europe, and now in America, wine enthusiasts enjoy the wine's elegant flavor profile. Today, RUMOR is vegan, organic, and available in eleven countries. It defines taste success, as each sip transports armchair travelers to picturesque vineyards of Provence and breezes of the Mediterranean.
With both rosés, their terroirs and histories abide with senses of color, taste, and fragrance, to create memorable sensual experiences that further define the flavor essences of Côtes du Provence.