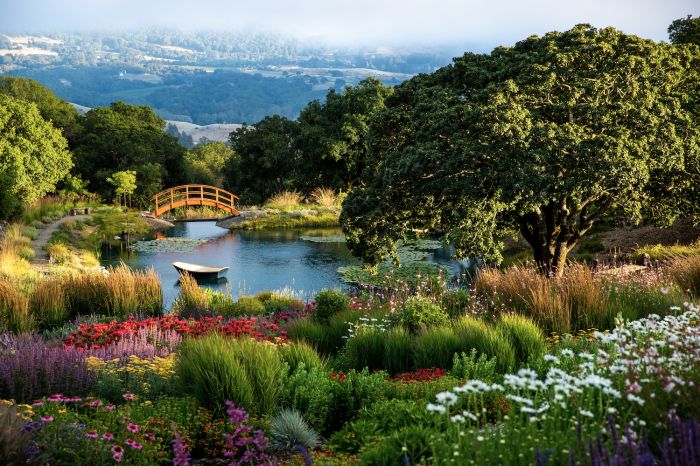 The Monet-like landscape at Sonoma's Coursey Graves winery
Picture postcard vistas. Monet-like gardens. French-style wines. Sonoma Valley's Coursey Graves winery delivers something a bit beyond the typical Northern California wine country wine tasting visit.
1,500 feet atop Sonoma's Bennett Mountain, Coursey Graves provides wine lovers with an immersive and luxurious experience that inspires. The boutique winery, founded by and built over the last eight years by John Graves and Cabell Coursey, makes carefully crafted varietals with grapes harvested from the winery's estate as well as from their consciously farmed sites on the Sonoma Coast and from several iconic Napa Valley AVAs, including Howell Mountain and Oakville. Current releases include the 2019 Bennett Mountain Estate Blend, 2019 Napa Valley Cabernet, 2019 Syrah, and 2021 Chardonnay.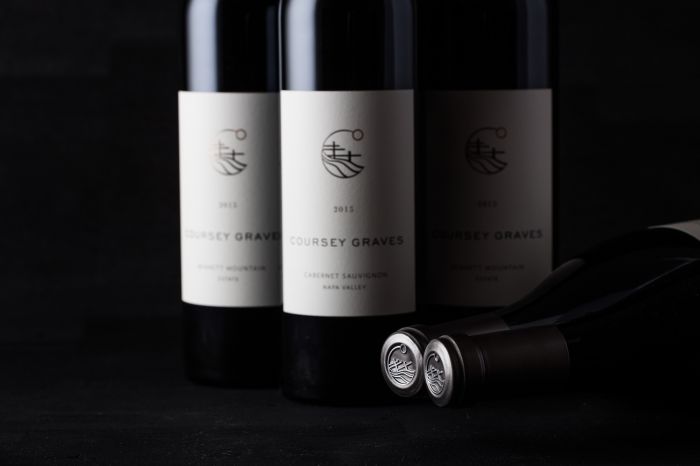 Coursey Graves focuses on plush and opulent French varietals
And though the wines are themselves a reason to visit, it's the estate that truly wows. Rolling vineyards, colorful gardens with vibrant blooms and native plants, and a signature pond that appears straight out of a Monet painting (complete with a handmade bridge and boat) greet each and every guest. The estate is home to variety of wildlife, from red-tail hawks, egrets and jack rabbits to bobcats and coyotes. By the time visitors reach the tasting room, they'll know they've been transported somewhere special.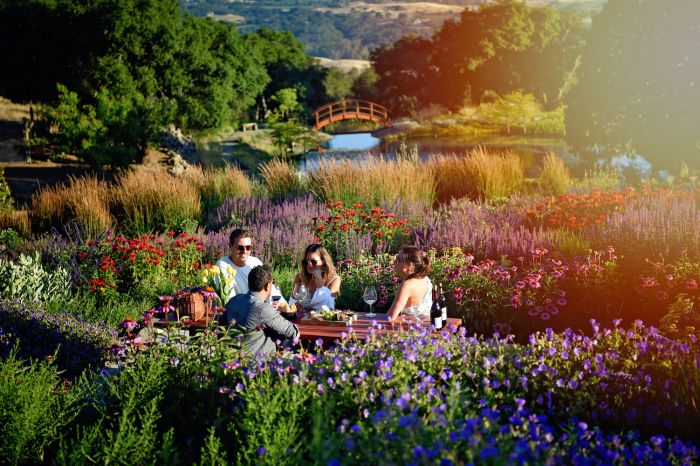 At Coursey Graves, no two tasting experiences are alike
"When we first walked the property together, we knew it had the potential to be spectacular," said Graves, whose dedication and commitment to the preservation of Bennett Mountain is evident within the Coursey Graves property. "Cabell and I saw the bones of what we have carefully restored and revitalized—rugged hills, natural volcanic rock, and breathtaking views. Given Cabell's extensive winemaking knowledge and his deep understanding of the property itself, I was confident we'd be able to bring his vision to life. Today, we're thrilled to share the culmination of our work and invite guests to enjoy it with us."
"The style of our wine is a testament to the environment we've curated here on the mountain top," said Coursey, "we focus on plush and opulent French varietals that benefit from our temperate climate, cool evening winds, and high elevation."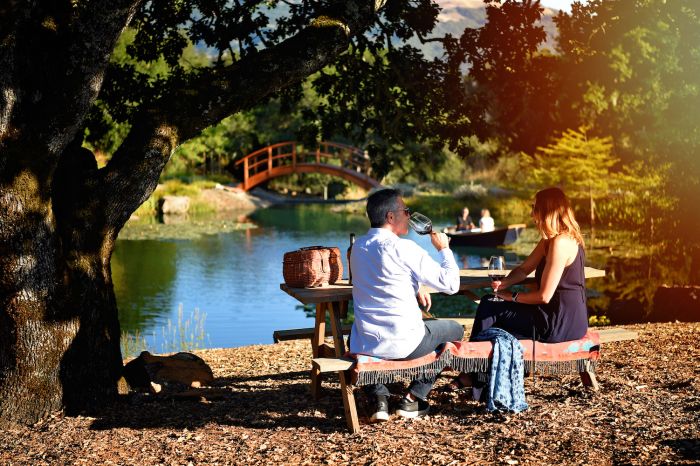 The signature tasting experience begins with a guided stroll through the hillside vineyards and beautiful gardens
At Coursey Graves, no two tasting experiences are alike. The winery's 90-minute signature tasting experience begins with a guided stroll through the hillside vineyards, beautiful gardens, and working boutique winery. Then guests can relax in a private area to taste a lineup of wines while taking in the panoramic views of Bennett Valley. Wine Club members have their own private tasting deck on the estate, which overlooks the enchanting Merlot vineyard—the ultimate vantage point.
"This year our grapes have had more time to develop complex flavors which will allow their unique characteristics to develop," said Coursey. "They'll be fruity with purity and freshness—and can be enjoyed right away or will age beautifully. Our goal is to protect the unique characteristics of our grapes and preserve what this exceptional terroir brings to our fruit."
Reservations are available seven days a week and can be booked online or by phone 707-867-1888.
Photos courtesy of Coursey Graves