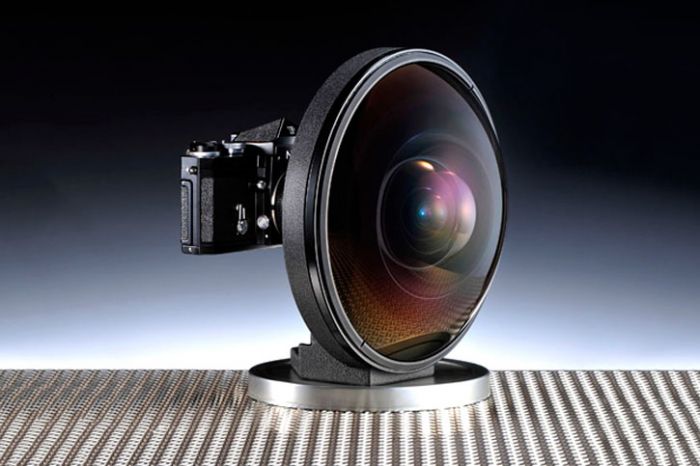 Photo Courtesy of Grays of Westminster
Nikon is one of the world's most respected camera brands and a go-to in the
photography
world for professional and amateurs alike. Nikon specializes in some of the highest end optical lens on the market. In 1970 Nikon produced the Nikkor 6mm f/2.8 lens, known as the "most extreme fisheye lens," weighing 5200 grams and possessing the ability to take a picture at a staggering angle of 220 degrees. This extreme angle allows the Nikkor 6mm f/2.8 to capture images from behind itself.
The lens was originally introduced at the Photokina trade show in Cologne, Germany during 1970 and the equipment then went into production in 1972. The extreme wide angle lens was built for an expedition to Antarctica, which allowed photographers to take all-encompassing images of the terrain and sky. The specialty fisheye scope uses 12 glass elements in nine groups and measures 236mm by 171mm long—big enough to require its own tripod mount.
This rare piece of equipment is now available for purchase through the award-winning, London-based specialty camera shop, Grays of Westminster, for approximately $161,400 USD. Co-founder of the Nikon dealer Grays of Westminster, Gray Levett said he found the lens while on a trip overseas and believes it is one of only a few hundred produced.
For purchasing information visit
GraysofWestminster.co.uk
.