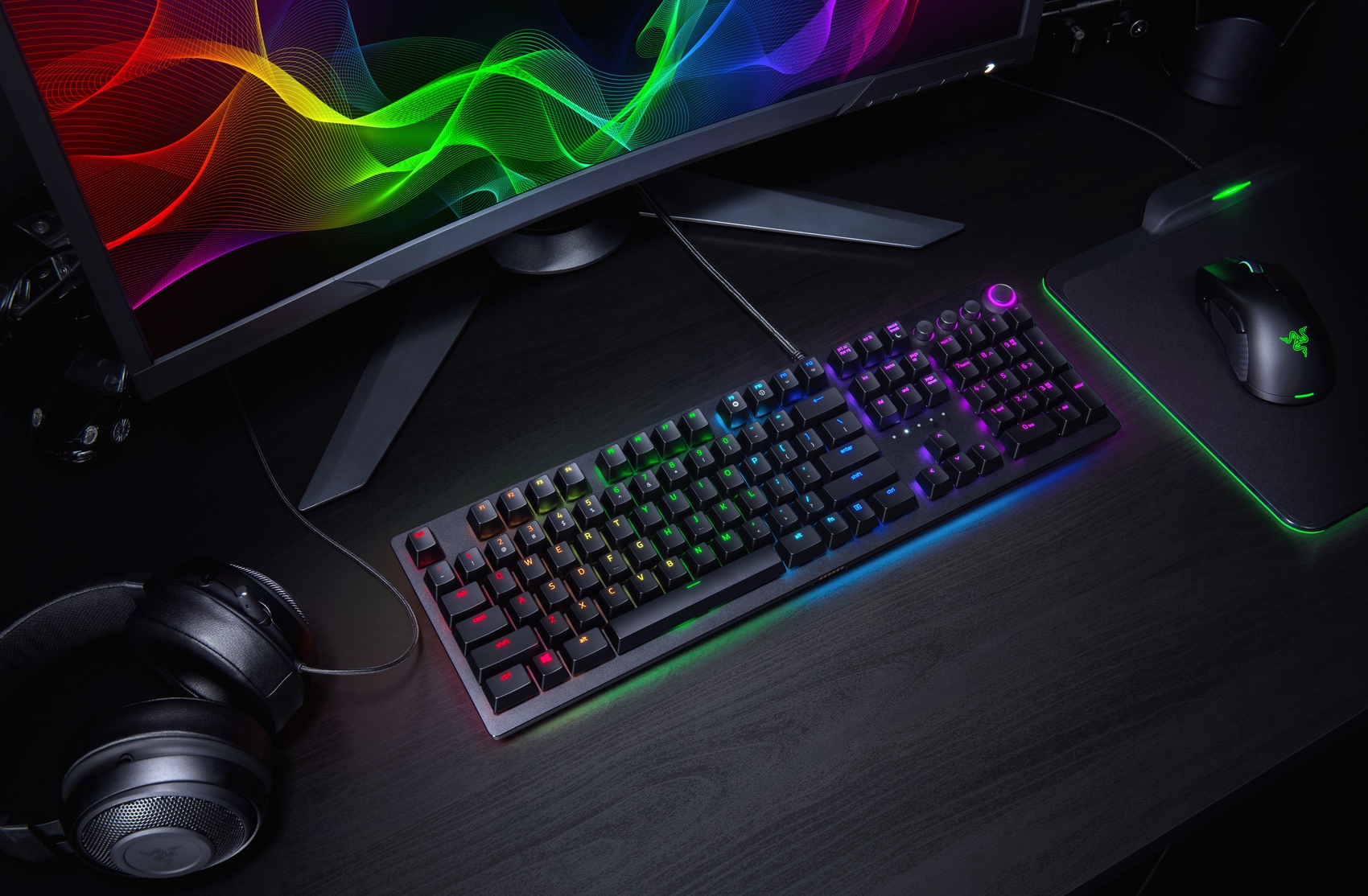 Photos Credit: Razer
Every great warrior needs a great weapon. David had a sling and a stone. Michaelangelo had his paintbrush. The modern gamer needs his keyboard and mouse, and probably a good headset too. We tested out the top-end peripherals from Razer, and found our battle experience to be a cut above the rest.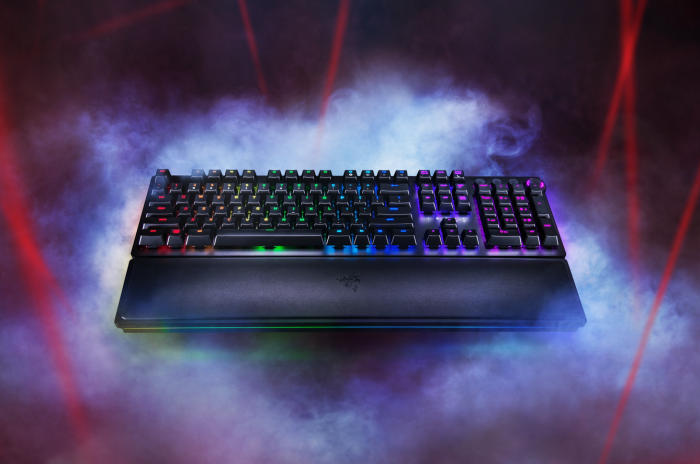 The Razer Huntsman Elite Keyboard comes in at the higher end of the pricing spectrum, and for good reason. Boasting Razer's new high precision keys called Opto-Mechanical Switches, each key uses laser input to determine the actuation of the switch when pressed. The Huntsman Elite equalizes the benefits of light, swift keys with the joy of enough of an audible click when pressing, so you'll know exactly when you pulled the pin of your grenade. And these keyboards are built to last up to 100 million keystrokes, two times more than the leading industry standard according to Razer. Huntsman Elite comes with an attachable (and comfortable) leatherette wrist rest, a fully customizable 4-side, 38-zone RGB array in the base of the keyboard, and included memory for your custom keybinds. The final luxury detail is the smooth matte aluminum top plate of the keyboard, satisfying to the touch and appealing to the eye.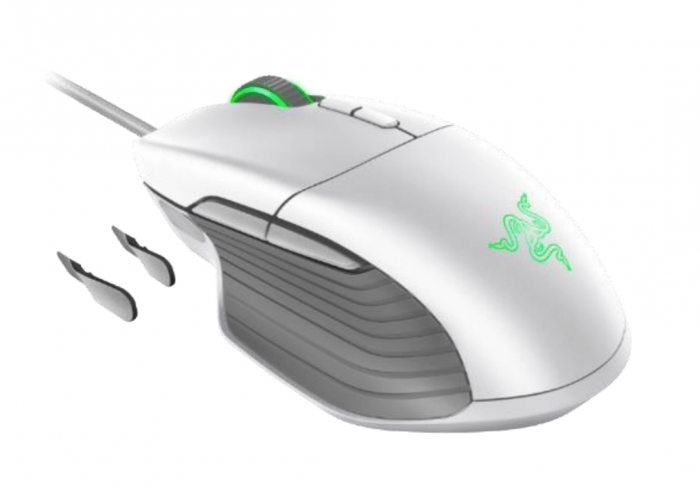 The Razer FPS Gaming Mouse, the Basilisk, is a tournament-level precision mouse with a removable DPI clutch and a dial for customizing scroll resistance. It's a medium-large mouse, intended to fit perfectly under your palm and fingers, and has buttons conveniently near all natural finger placements. The Basilisk has Razer's most advanced 5G optical sensor with 16,000 DPI, and you can immediately tell. This mouse also has customizable RGB presets to coordinate with the glowing lights from the keyboard and any other RGB pieces you might have nearby.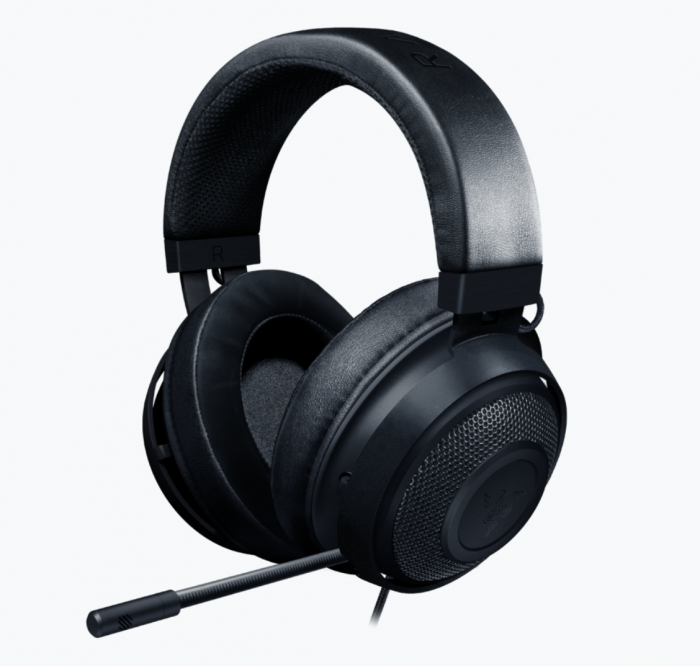 The Razer Kraken, Razer's top-end gaming headset, is a joy to wear and use for gaming. It utilizes high-quality 7.1 surround sound software that you need for gaming, which is currently especially necessary for the currently popular battle royale genre. The cushioning of the headphone is outstandingly attractive, as we tried wearing these for hours of gaming, and felt no ear or head discomfort after our intense post-work de-stress time. There's actually a cooling-gel layer built into the ear cushions of the Kraken, combined with prime heat transfer fabric to provide the integrated feeling of not noticing the weight or warmth of the headset while playing. This headset also has a retractable microphone with a built-in cardioid pickup pattern, so your teammates are going to hear more of your tactical calls and less of your dog in the background. And if you're switching from your PC to any other console, the Kraken is cross-platform compatible and can transfer with you just fine.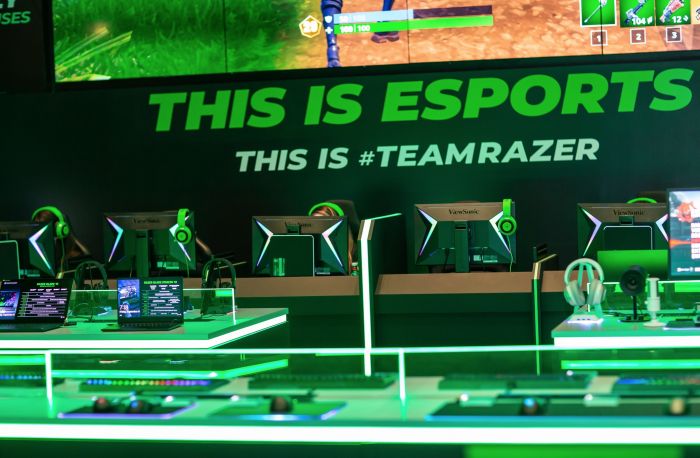 Razer also just opened a new store in Las Vegas, NV on the Promenade at the LINQ Hotel + Experience. On display at the new location are all of their latest products to be tried out as demos, as well as their newest tech for high-end gaming laptops and gaming peripherals, as well as streaming equipment and the new Razer Phone 2. The store itself proudly contains 10 fully loaded gaming stations with immediate broadcasting capability to the main wall of the store, perfect for hosting future tournaments (which we're told there will be many), and two decked out streaming computers on the second floor. The kicker? These 10 luxe stations and 2 broadcast computers are OPEN TO PUBLIC USE. Swing by while your parents are playing in the casinos and get your game on while surrounded by plenty of neon and fellow gamers.
Like we said at the top, every warrior needs their weapon. Look no further, and get to your next battle.