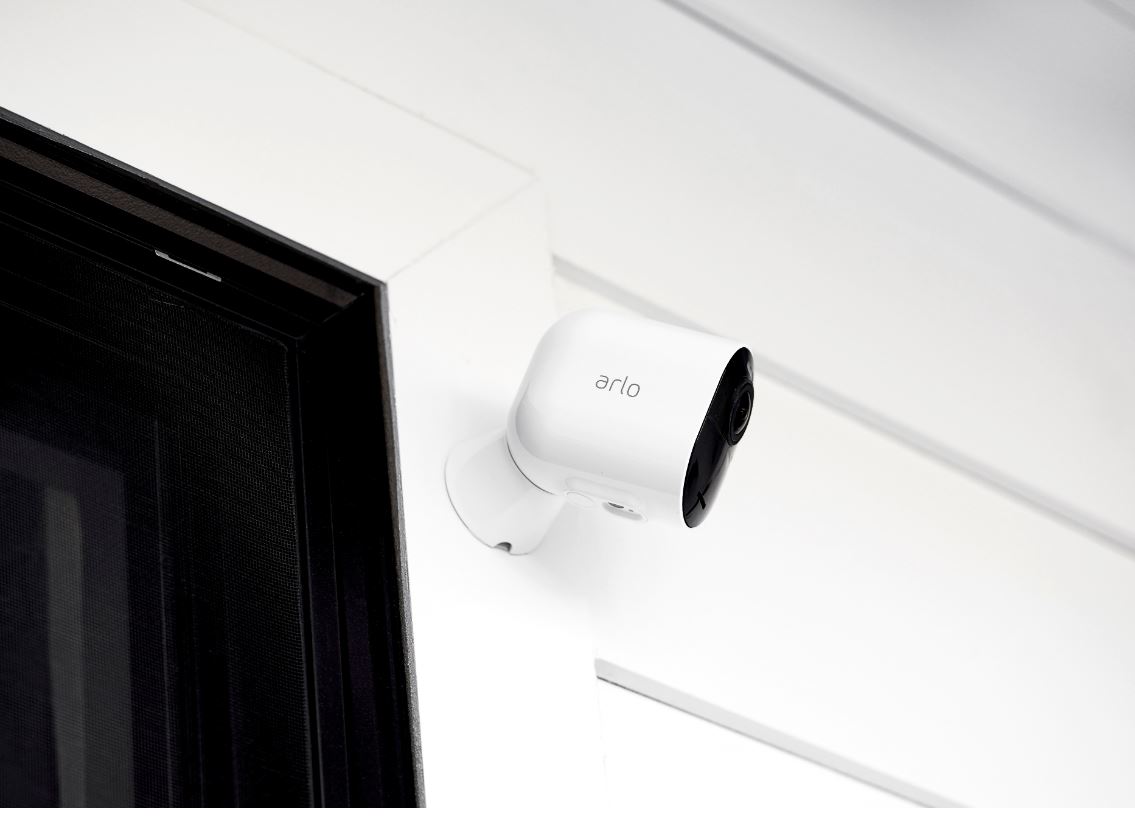 Arlo Ultra Lifestyle
ARLO Ultra Wire-Free Security Camera System
Description: Arlo Ultra delivers ultimate peace of mind with advanced video and audio quality that sets the bar for a new standard in DIY security. The all-new camera system offers a complete solution for users who desire the best possible protection for their home or business, as well as the most ideal experience for connecting remotely with loved ones for maximum peace of mind.
For a hassle-free installation, place the wire-free camera anywhere to easily monitor your home or business with an ultra-wide 180-degree panoramic view.
With advanced night vision, you'll see color video even in the dark and the integrated spotlight lights up the night, helping to ward off unwanted visitors.
Advanced noise-cancelling technology minimizes background noise for crystal clear, two-way conversations.
The easy to swap out, rechargeable standard battery provides 3-6 months of charge with average use, even while utilizing ArloUltra's advanced features.
Arlo Ultra also includes one year of Arlo Smart Premier for AI capabilities such as package detection, vehicle detection, animal detection, e911 services and more

Arlo Ultra 4K UHD Wire-Free Security Camera System

MSRP: $399.99 for the 1-camera kit

Where to Buy: Arlo.com, Amazon, Best Buy
BRAVEN
Portable and Rugged Speakers
BRAVENÂ 
Portable Bluetooth® speakers are designed by audio experts and tested for sound quality and endurance.
IPX7 waterproof rating: allows it to float in water without fear of water damage.
Wireless stereo pairing: allows users wirelessly pair two BRV-X/2 speakers.
Includes battery that delivers up to 18 hours of playtime while you're out on the lake.
Additional features include: 20W output: full range drivers + passive radiator, USB charge out, smartphone assistant access, and speakerphone.
Available in black, gray, blue and red.
BRAVEN BRV-X/2
SRP: $99.99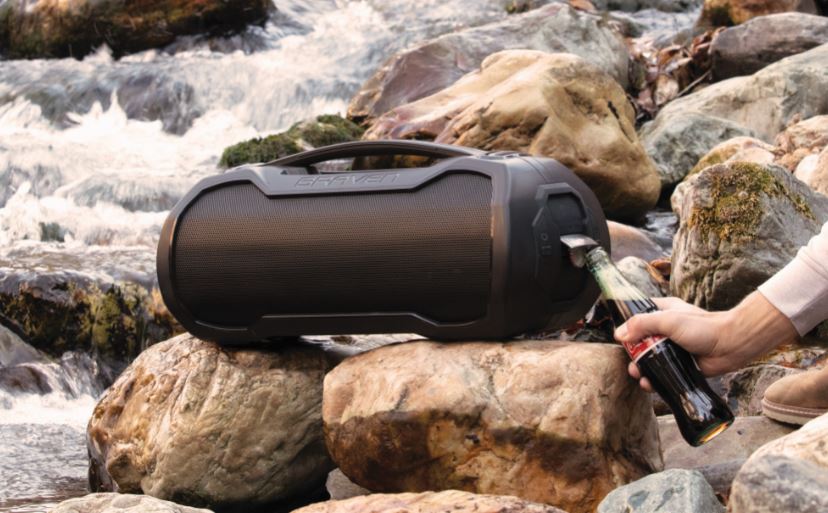 BRAVEN FLYE SPORT Collection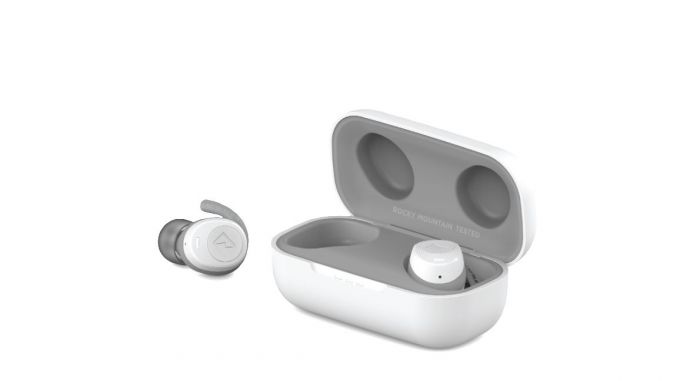 BRAVEN Flye Sport Rush
A necessity for any music-loving adventurer, the BRAVEN FLYE SPORT earbud lineup has been engineered by a team of outdoor-obsessed audio craftsmen and tested in the Rockies to ensure they can withstand the most grueling and remote adventures. Each newly launched earbud brings its own unique characteristics and a range of options to amplify the outdoor lifestyle.
10 hrs. of playtime on a single charge
Durable IPX5 waterproof construction
Class 1 Bluetooth for strengthened connectivity
Auto-pair which connects both earbuds to any Bluetooth device seamlessly
BurstCharge allows for up to one hour of additional playtime with just a 10-minute charge
Charging case delivers up to 26 additional hours of playtime
Smartphone assistant access
Integrated mic for hands-free calling
Available in blue, black, and white
SRP: $79.99
CIRCLE
Circle is the easiest way to manage all your family's connected devices—wherever they are, wherever they go.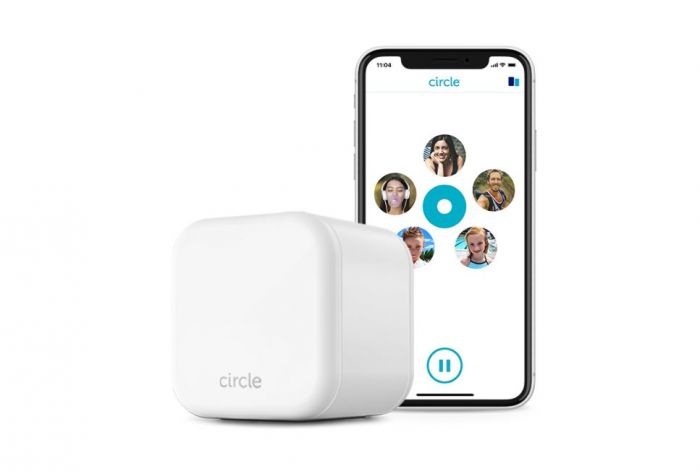 Circle Home Plus is the easiest and most comprehensive in- and out-of-home parental control solution, allowing families to manage their internet-connected devices at-home and across all mobile networks, everywhere. Comprised of both a hardware and software component, Circle Home Plus allows parents to set limits, find balance, and keep tabs across all devices (i.e. laptops, tablets, smart TVs, video game consoles, cell phones, etc.), everywhere. The hardware ensures you can manage devices in your home, while the app allows you to manage mobile devices remotely.
MSRP: $129
Where to Buy: MeetCircle.com, Amazon, Best Buy
GEAR4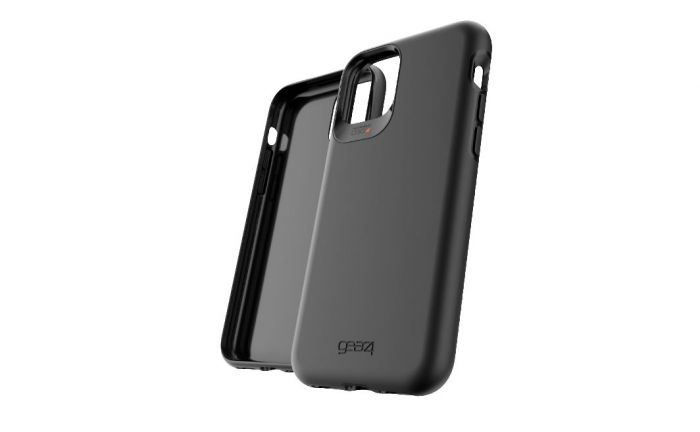 Extend Your Mobile Life with Screen Protection, Protective Cases, Battery Cases, Power Banks, Keyboards, Speakers and Headphones
Piccadilly ($39.99 SRP) - The award-winning clear case with 13-foot drop and edge-to-edge protection. Featuring a color match bumper available in black, lavender and pink.
Crystal Palace – Clear ($39.99 SRP) - An ultra-protective transparent phone case with 13-foot drop protection and an anti-yellowing clear design with dye-transfer resistance.
Crystal Palace – Iridescent & Neon Colors ($39.99 SRP) - Fun, playful color variants based off global consumer trends – featuring an iridescent finish and three neon-color finishes of pink, yellow and blue.
Hampton ($39.99 SRP) - A slim case offering 13-foot drop protection with a frosted soft touch finish, available in light and dark.
Oxford Eco ($49.99 SRP) - The ultimate phone accessory with a folio design featuring card slots, an integrated stand and 360-degree protection from up to 13-foot drops. Now available with an eco-material screen cover made using two recycled plastic water bottles.
Battersea ($49.99 SRP) - Ultimate impact defense with 16-foot drop protection and a slim design, available in soft-touch black or an all-new pink diamond finish.
Holborn ($59.99 SRP) - Enhanced 13-foot drop protection for glass back phones thanks to D3O® technology around the sides and backside of the case, while remaining thin and stylish. Available in black, burgundy, and lilac.
Platoon ($59.99 SRP) – The world's most impact protective phone case with drop protection up to 20-feet, available in black.
Gear4 Case Collection for all-new iPhone 11, iPhone 11 Pro and iPhone 11 Pro Max
SRP: $39.99 - $59.99
GUNNAR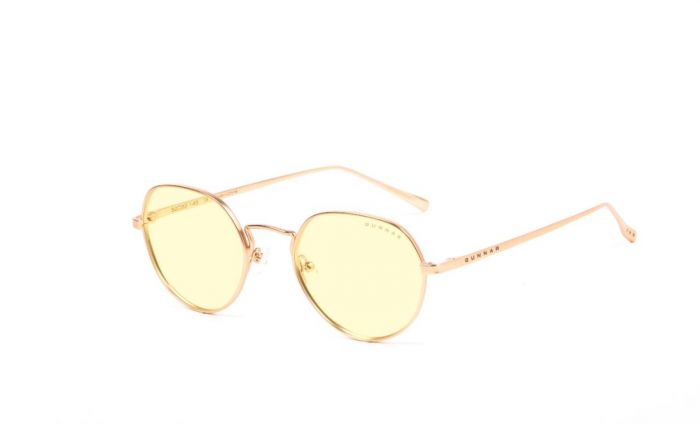 GUNNAR Optiks – Infinite (blue light blocking glasses)
The Infinite is crafted with vintage style and sophistication. Built with a stainless steel frame, you can view your digital devices in a timeless and elegant manner.
Adjustable silicone nose pads provide a customizable fit and comfort
Hand-crafted stainless steel frame construction generates proper strength, optical stability and flexibility
Lightweight construction and proper weight balance guarantee long wearing comfort without pressure points or fatigue
Wide format lenses create a panoramic viewing field for high resolution viewing
Proprietary patented GUNNAR lens material and tint
Blocks harmful blue light and 100% UV light
Ultra slim temples distribute headphone pressure to ensure headset compatibility
SRP: $99.99 – Available on https://gunnar.com/product/infinite/
Mophie Powerstation Hub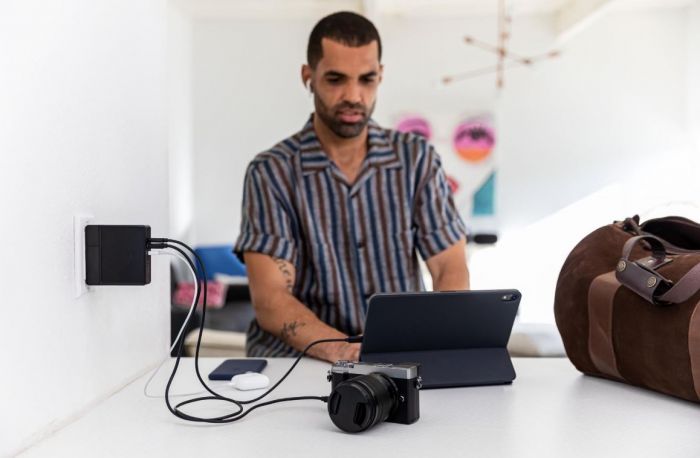 The mophie powerstation hub is a portable battery with foldable AC power prongs, three USB ports and a Qi-enabled wireless charging surface. Versatile and portable, the powerstation hub can be used as a wall outlet hub at home or the office, then on-the-go as a portable battery with a 6,100mAh capacity. With the mophie powerstation hub, users can charge up to four devices at once from the two USB-A ports (Quick Charge 3.0 15W port, and 5W port), one USB-C PD port (18W input/output), and Qi-enabled wireless surface (5W output). Its foldable AC power prongs allow for both easy recharging and convenient stowage during travel.
MSRP: $99.95
Where to Buy: mophie.com
Bushnell Pro XE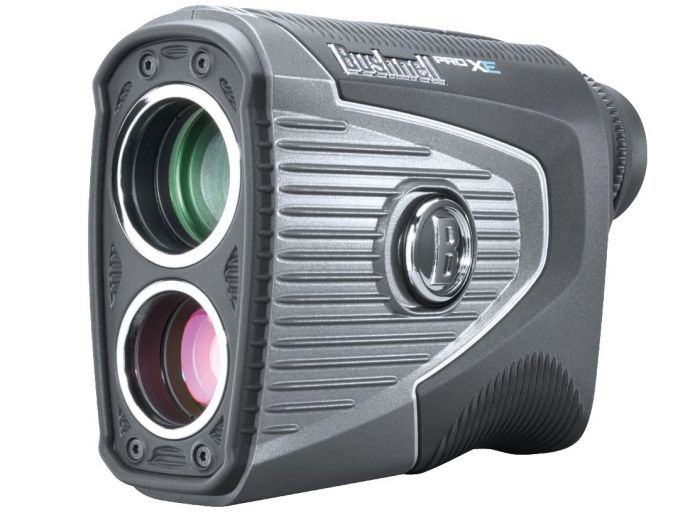 The Pro XE will set the industry standard with the development of a new "Slope" Algorithm. The improved "Slope" takes into account the most updated ball flight measures giving a much sharper angle of descent over the previous algorithm. Bushnell provides the only compensated "Play As" distance that takes actual ball flight into account, whereas competitors use simple geometry, which is easy to calculate, but not nearly as accurate. Bushnell prides itself on providing trustworthy and accurate distances to all golfers.
Pro XE Features:
Slope with Elements
PinSeeker with Visual JOLT Technology
Built-in BITE Magnetic Mount
Ranges 500+ yards to a flag
7X Magnification
Accurate within 1 yard
Positive click Slope Switch (Pro XE is legal for tournament play when Slope mode is disabled)
Enhanced Ultra-Bright Backlight Display
Rubber armored metal housing
IPX7 Fully Waterproof
Newly Designed Premium Carry Case includes clip for golf bag, belt loop attachment and velcro golf bag strap attachment
MSRP: $549.99
Where to Buy: bushnellgolf.com
Mophie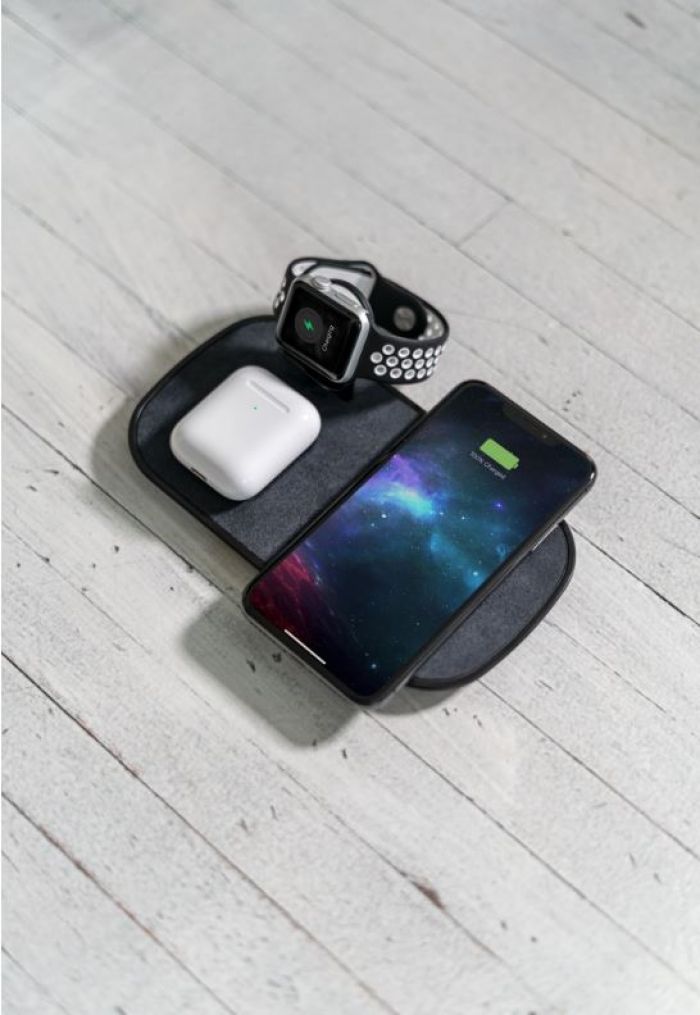 Description: The mophie 3-in-1 wireless charging pad conveniently charges iPhone, AirPods and Apple Watch from one central location. To ensure a seamless charging experience for all three devices, it features a dedicated cavity for AirPods, and an integrated charging stand for Apple Watch that holds it at the ideal angle for Nightstand Mode with an unobstructed view of the screen. The charging pad is engineered to safely deliver up to 7.5W of power to any Qi-enabled iPhone or AirPods. Simply place the wireless device on the pad and charging begins immediately.
Mophie 3-in-1 wireless charging pad
MSRP: $139.95
Where to Buy: mophie.com, Apple.com, Apple Stores
SLEEPSCORE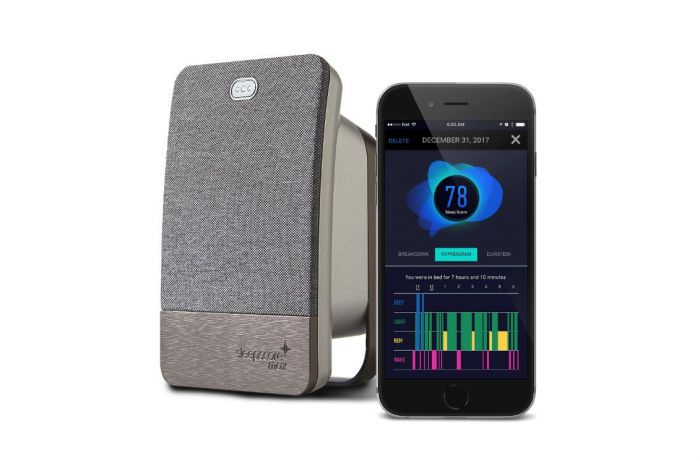 SleepScore Max provides the most accurate sleep tracking next to clinical sleep measures. Without requiring you to wear a device or place anything on your bed, the SleepScore Max sensor can be placed on your bedside table. The sensor measures the quality and quantity of your sleep. Every morning, the companion app allows you to view your quality scores, personalized insights, and actionable advice.
Features:
SleepScore Max sensor + companion app required. No subscription needed
Improved sleep by an average of 45 minutes
Shown to enhance your sleep quality in 1 week
Features SleepScore by ResMed™ technology built on 12 years of research with accuracy validated in over 12 published studies.
Provides personalized, science-based advice
Recommends sleep products that could help
SLEEPSCORE
MSRP: $149.99
Where to Buy: SleepScore.com, Amazon