Photos Credit: Eufy
We all enjoy simple pleasures. Sometimes, it's the little things in life that feel the best, like having a freshly vacuumed home. If you aren't already on the bandwagon of achieving this easy euphoria with minimal effort on your part, then you should consider adding one of Eufy's automatic personal robotic vacuum cleaners to your arsenal.

The Eufy RoboVac 11S MAX is designed to autonomously clean hardwood floors to medium-pile carpets with less noise than a microwave. It comes with a plethora of presets to avoid stairs, furniture, and other hazards that might complicate a smart robot's mission. The RoboVac 11S MAX comes standard with Eufy's BoostIQ tech, which automatically increases suction power when it detects the need to do so. This battery will run for approximately 100 minutes, after which it will find its way back to its included ground charging port on its own. You can preset times for when you'd like the little robot to wake up and clean the home before going back to nap at its charging dock.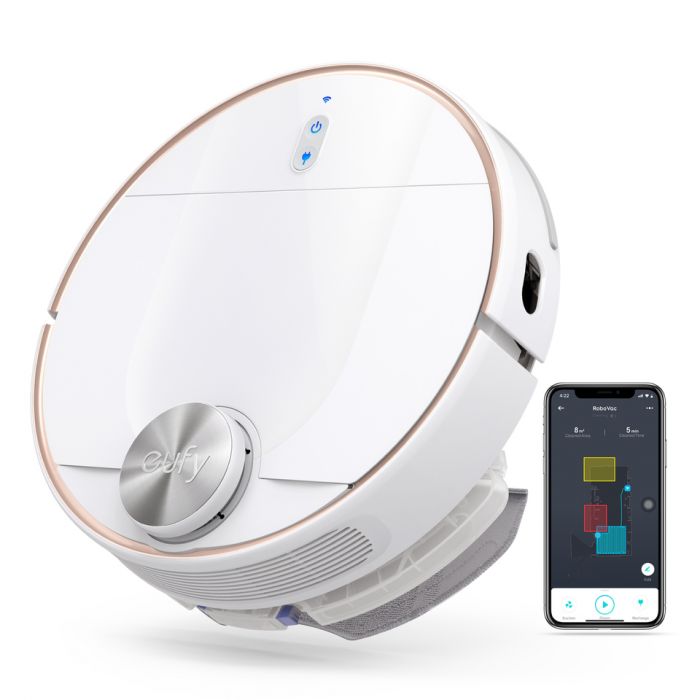 Eufy
The RoboVac L70 Hybrid is Eufy's 2-in-1 older brother to the 11S MAX, including both a built-in vacuum cleaning system and a mopping system. With an improved approximate 150 minutes of run time, the vacuum/mop duo gets that extra-visible clean that even your house guests will appreciate.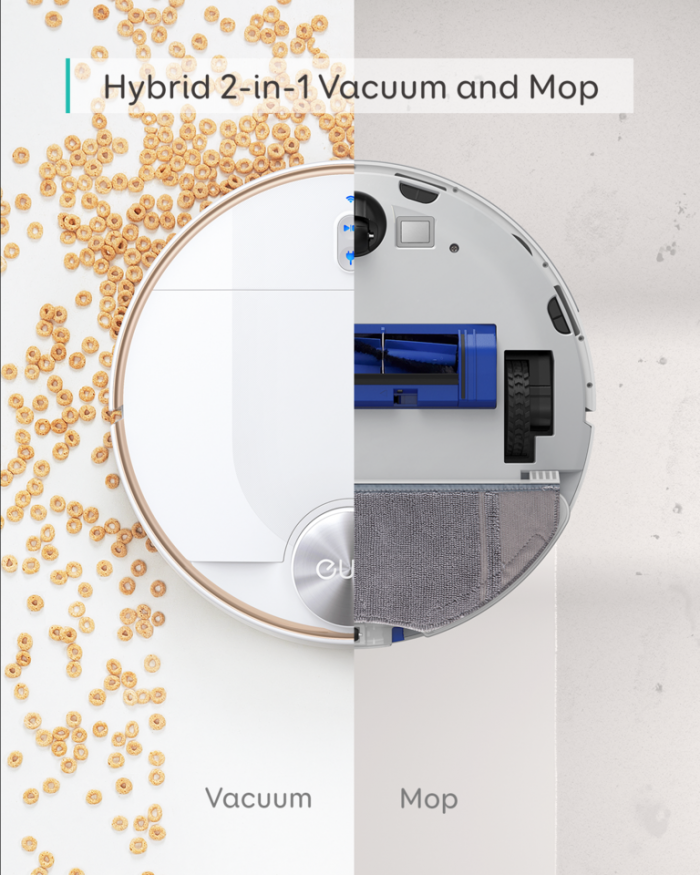 This unit includes Eufy's iPath Laser Navigation system, incorporated with a phone app that allows you to set no-go zones and cleaning schedules via their AI Map Technology. This AI mapping tech allows for real-time 3D mapping of your floorplan, giving you the option to easily direct your little robotic assistant to the higher priority areas of the home. The RoboVac L70 Hybrid works well on hardwood, cement and marble floors, and crawls well onto carpeted surfaces. It is Alexa and Google voice-activated, and has washable filter pieces that are easy to maintain.
Accelerate your home cleaning towards the future, check out one of these Eufy products.