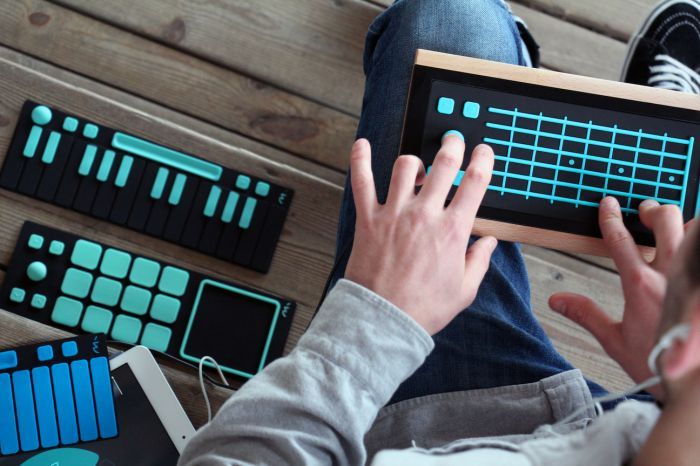 Joue Play
While sitting in the comfort and quiet of my home during the COVID social distancing mandatory shutdown, I was looking for something new to do. If you are like me and most others, you are looking for new ways to either entertain yourself or learn a new skill. Thanks to the founders of Joué Play, I had the opportunity to do both.
Designed by Pascal Joguet, creator of the legendary multi-touch Lemur controller made popular by artists such as Daft Punk, Led Zeppelin, Nine Inch Nails, Björk, and Madonna, the Joué Play is a series of modular instruments that can turn even an amateur music lover into a creative musician. Crafted in France from sustainable materials meant to be durable and portable, the Joué Play was designed by experienced musicians to please both touch and ear. Made of natural Beech wood, the Play board supports swappable silicone pads that resemble piano keys, guitar neck, synth keyboard or drum pads in addition to being easy to use: simply plug Joué Play into your tablet or smartphone, launch the app, and start making music.
I opened up the Joué Play. It comes in a great nylon carry bag so you can easily travel with it. Inside I found the main control unit and the essential modules or controls you need to create different sounds, all of which can connect to your smartphone or tablet. I found it incredibly easy to make my own beats and sounds, I felt like a music producer without having to learn the complexity of an Avid system.


Joué Play's colorful silicone pads reminiscent of your favorite instruments make learning fun for the entire family regardless of music skill level. Perfect for parents who want their kids to learn how to make music in a simple, fun way. Aspiring musicians alike can make a beat, add a deep pad sound, then switch to a distorted guitar solo in a snap and share it online via the dedicated app which allows you to play, record, loop or stream live. Joué players can then share their music online and even collaborate with others.
After touring the system and creating my own unique beats, I sat down on a zoom call with the founders Pascal Joguet and Stephan Richard. Pascal, a musician at heart explained that he had the idea to create the system five years ago. He and Stephan wanted to make instruments that everybody could play while enjoying the strong emotion that you get when you create original music.
It was important to them to "create an instrument that is not for just for music geeks, but rather, designed for the everyday user" and based on my experience, they have delivered. "We wanted to take the frustration out of learning an instrument that normally would take years to master. Therefore, we're thrilled to bring Joué instruments to a new generation of musicians." says Joué founder and CEO Pascal Joguet «At the crossroads of electronic machines and traditional instruments, we've developed a whole new class of instruments that give users the power and ease of the digital world coupled with the expressivity and beauty of the traditional one."
The product will be available for consumers beginning in October, but you can secure yours now by participating in their Kickstarter campaign, which has already passed its first main goal.
This incredible new innovation is perfect for the artist who has been creating music forever, like Arabian Prince or for the beginner at home who has been aspiring to be the next Finneas O'Connell.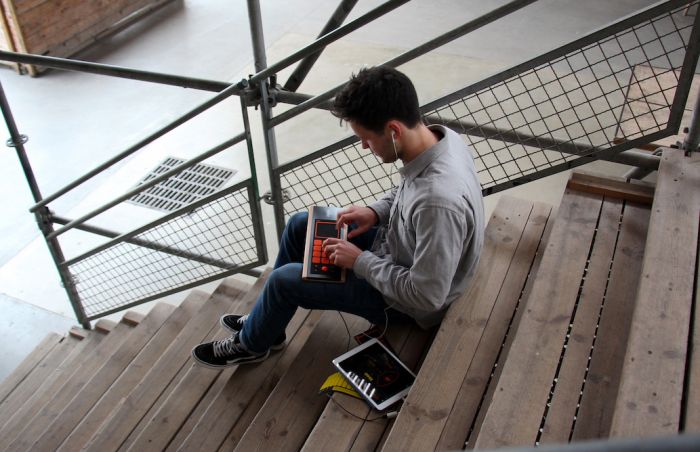 Joue Play
Perfect For Anyone