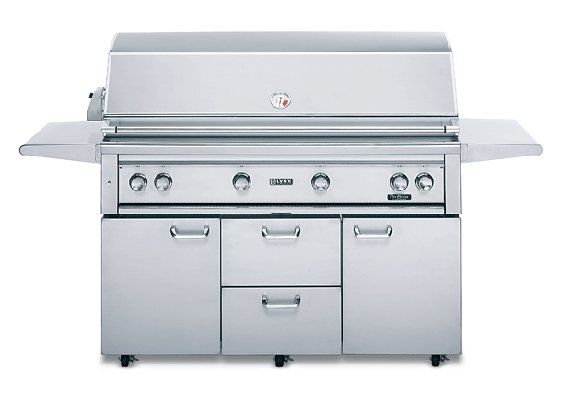 Home Decor:
Since 1996,
Lynx Professional Grills
has been turning out high-end outdoor grills. Since then, the company has expanded to include everything you need for a
luxurious outdoor shindig
.
The heart of the Lynx family of products is the Lynx Professional Grill, available in both free-standing and built-in models. Made of stainless steel, the Grill and the accompanying access door, side burners and a cocktail station, instantly became a favorite amongst luxury consumers who appreciated the seamless, easy-to-clean design. This first foray into the outdoor cooking arena has inspired the rest of the Lynx collection.
To create the ultimate outdoor kitchen, Lynx offers five models of the Lynx Professional Grill as well as Cocktail Pro cocktail station; outdoor refrigerator; outdoor ice machine; burners, including side burners, double side burner prep-center and ProSear side burner; warming drawer and convenience center with warming drawer; access doors; utility drawers; trash center; and additional accessories such as towel dispenser, towel bar, griddle plate, sliding tank tray and custom covers.
With summer and outdoor living just around the corner, Lynx Professional Grills is constantly adding new innovations to make the outdoors as luxurious as the indoors.