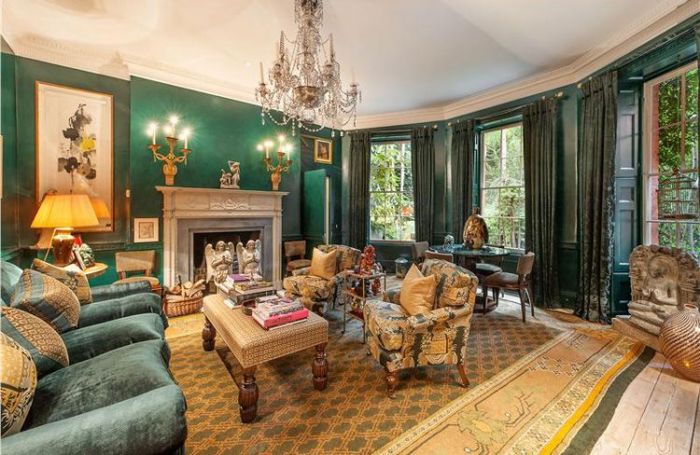 Photos Courtesy of Christie's
A historic mansion with an aristocratic pedigree in the heart of London's Chelsea has been listed for sale at about $34 million by Christie's International Real Estate.
Belle Vue House
is located in Cheyne Walk, a street that's been home to famed figures over the years from Henry James, George Eliot and Laurence Olivier to Mick Jagger and Keith Richards.
The mansion was built in 1777 on the original grounds of Beaufort House, the London home of the Duke of Beaufort, one of England's most prominent peers. Benjamin Disraeli, twice Prime Minister of Britain and a leading literary figure, was the home's most famous resident, and the canopy over the front entrance was constructed so that Queen Victoria could visit the statesman "in privacy and protected from the elements." 
With over 8,400 square feet of interior space, the mansion includes four bedrooms, three baths, and a wealth of original architectural details including a dramatic entrance hall and staircase, elaborate moldings, several fireplaces and crystal chandeliers. A library, chapel and two wine cellars round out the amenities of the classic gentleman's residence. The grandly proportioned rooms offer beautiful views over the River Thames, and the property also contains three garages and a landscaped 64-foot garden centered on an ancient mulberry tree.