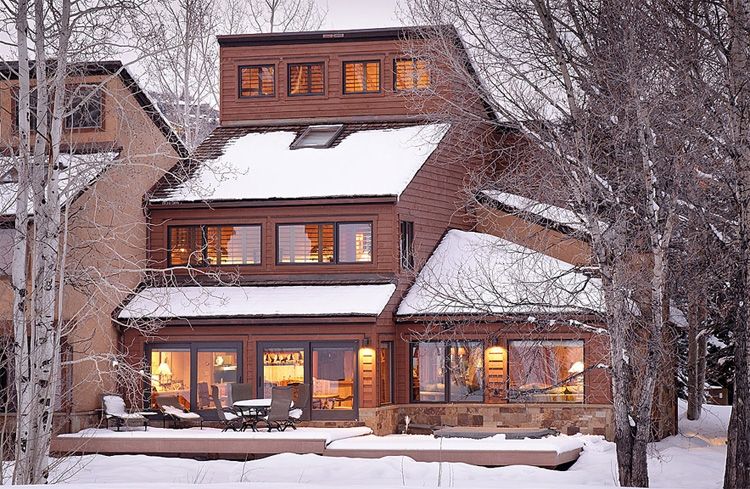 Photos Courtesy of Platinum Luxury Auctions
Platinum Luxury Auctions
successfully sold a premium property in Snowmass, Colorado at auction on March 16. The high-end home had been on the market for more than three years at $2.1 million, finally selling for $1.76 million at approximately 84 percent of its original asking price.
"The luxury auction process was a very professional affair. This is a tight-knit brokerage community and Platinum's team did an excellent job in working with me to engage our real estate professionals and ensure their clients would not miss this opportunity," said Chris Lewis of Aspen-Snowmass Sotheby's, a top-sales producer and 30-year industry professional.
The auctioneers teamed with Aspen-Snowmass Sotheby's International Realty for the live auction, which was attended by nine registered bidders and had no reserve price or minimum-bid requirement. The final sales price exceeded the average selling price within the same community on a per-square-foot basis of six recent sales. The transaction served as a barometer to measure the current status of real estate value in the area. It also offered fodder for thought, as perhaps this is the most effective way to sell properties in the high-end market.
"The seller's immediate marketplace suffered from an average time on market of nearly 600 days, one of the longest I've ever seen," stated Trayor Lesnock, president of Platinum. "To team with Chris Lewis and Sotheby's to attract nine bidders for this auction and achieve this price is simply brilliant. From what I understand, other local sellers are taking note."
The sold property is a 2,592-square-foot, tri-level home in the Country Club Townhome development (which consists of 90 private residences) along the
Snowmass Club
Golf Course just a few miles from Snowmass' popular "Base Village" area. With a rustic design that fits in with the surrounding Colorado landscape, the 1982 home has three bedrooms and bathrooms, as well as a patio with Jacuzzi and a "boot room" for wet ski boots and various snow apparel.
This is the second successful auction coordinated by Platinum within five weeks. The firm managed a live auction in Wellington, Florida, which resulted in a $7 million sale.