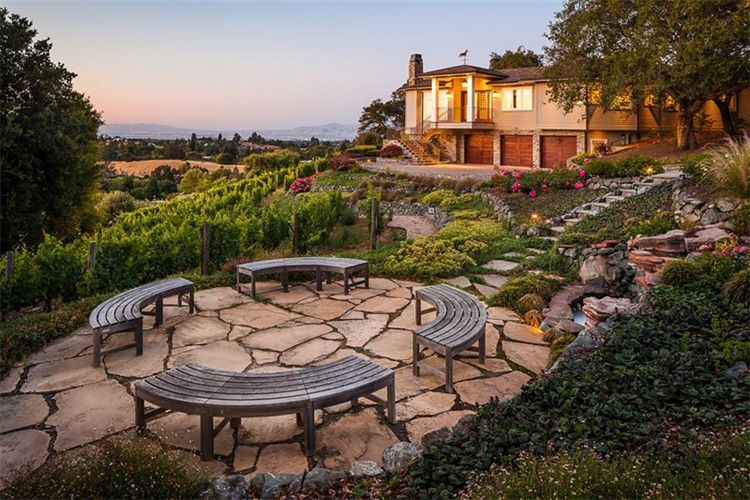 Photo Courtesy of Christie's International Real Estate
Billionaires have been proving that dropping thousands for each square foot of a luxury home isn't out of the question, with some market prices reaching record-breaking heights — like
America's most expensive home
in Greenwich, Connecticut (going for $190M). Considering Greenwich is known to attract Wall Street tycoons, it's not too surprising to see such a high-priced property up for grabs, but it did get us thinking about where in America you can find the most expensive real estate markets. According to market data collected by
Coldwell Banker
, California reigns supreme, with New York, Hawaii and Connecticut filling in the gaps.
Photo Courtesy of Christie's International Real Estate
California
California dominates the first six slots in the report, with Los Altos ranking as the most expensive housing market in America, carrying an average listing price of $1.7M. Considering Los Altos is less than 20 minutes away from such tech giants like Google and Facebook, the high prices aren't a big shock. Take the
Vineyard Retreat
shown above, which is going for $4.9M. Following directly after is Newport Beach ($1.6M), Saratoga ($1.5M), Menlo Park ($1.5M), Palo Alto ($1.4), and Los Gatos ($1.4).
In case you were wondering, Los Angeles comes in at $541,629, with some neighborhoods selling properties for $40M.
Photo Courtesy of Coldwell Banker
New York
While New York City is certainly pricey ($517,409), Rye has proven to hold the biggest price tag with an average of $1.3M. Within commuting distance from the Big Apple, Rye borders Long Island Sound and Connecticut, making it a popular choice for anyone looking for a quieter life. One such property is a
$11.9M 6,736-square-foot Colonial estate
with views of Long Island Sound and Kirby Mill Pond.
Photo Courtesy of Sotheby's International Realty
Hawaii
Hawaii has long been a favorite vacation destination, with its white sandy beaches and big waves, and with an average market price of $1.2M it's also a favorite place amongst homebuyers. Kailua, found on Oahu Island and a short drive from Honolulu, has an average listing price of $1.2. The high prices might have something to do with the fact that the island only has so much land to utilize, which may drive up prices on homes that wouldn't normally hold such high value. Of course, there are homes like the
$3.7M Kona Bay Estate
shown above that seems well worth the price tag.
Photo Courtesy of Sotheby's International Realty
Connecticut
If you plan on buying in Greenwich, you can expect an average home cost of $1.2M — which is now looking pretty affordable compared to the rest of the areas in this article. While the $190M mansion is on everyone's radars right now, the
$32.9 Old Mill Farm
is pretty impressive too, with four separate lots on over 75 acres of land.