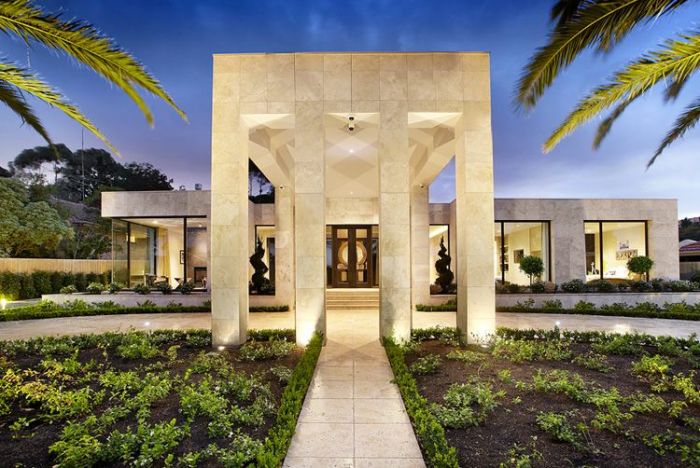 Photos Credit: Axiom Photography/Bagnato Architects
The entryway of this Melbourne, Australian building may look like it houses contemporary art, but it's actually a family home designed by Bagnato Architects. The clients wanted a sprawling modern home that was spread out over a single floor, giving them everything they need for themselves and their four kids. In response, Bagnato created a floor plan that split up into different zones meant for the adults and children, giving everyone their own space.
Even though it may only be one level, this structure looks like a mansion with its high ceilings and dramatic entryway. The kitchen and living area opens onto an outdoor alfresco dining area, complete with lush gardens. According to the architectural firm, each of the rooms actually has its own private outdoor zone as an extension of the interior space.
The floor-to-ceiling windows (pretty much a "must-have" nowadays) allow for tons of natural light — which pairs nicely with the use of mirrors — while accents of natural materials (like travertine stone, marble, and timber paneling) bring in the classic elegance of historical estates.
While this residence isn't for sale, if you're looking for something similar you should contact the company — though you probably need to live in Australia.