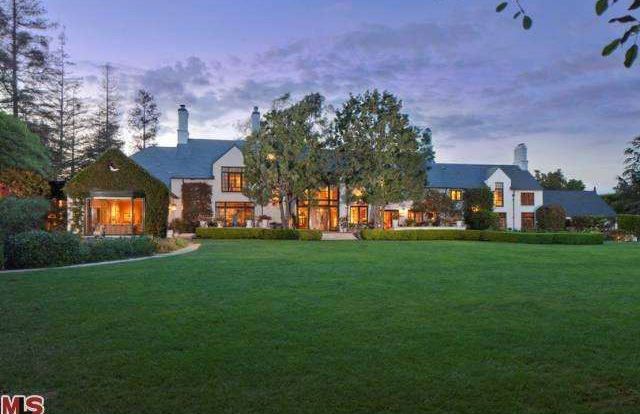 Images Courtesy of MLS
Eric Schmidt, best known for his role as a Google Executive Chairman, just purchased a 9,000 square-foot estate in Los Angeles for $22 million that has been described as a "grand French chateau."
Once the home of the late Veronique Peck (wife of the actor Gregory Peck who himself passed away in 2003), Schmidt was able to buy it at $2.9 million less than the $24.9 million listed price.
Located at 539 S. Mapleton Drive in L.A., the address might sound familiar to some; Schmidt's new mansion sits right across the street from the second most famous house in the United States (after the White House, of course): The Playboy Mansion.
With 1.3 acres of park-like property, a swimmer's pool and ample outdoor space for entertaining, the Google executive's new home was listed as having "three family bedroom suites, an office and a master suite" that features walk-in closets, separate baths, personal dressing rooms, a fireplace and comes equipped with a terrace.
While Schmidt could have purchased something much larger —he is worth $8.3 billion, after all— it seems like he's made an excellent choice on a beautiful home.