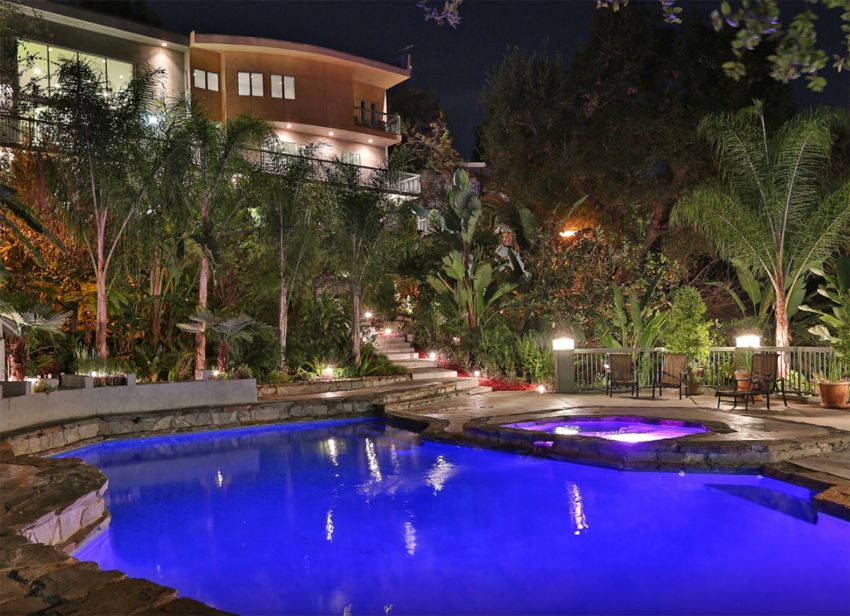 Photos Courtesy of Cap Equity Realty
Justin Fargas, the celebrated Raiders running back who had a number of successful seasons from 2003 until retiring in 2010, has put his Sherman Oaks home on the market for $2.7M. The estate comes with three beds, five baths, and a number of entertainment and hosting amenities — including a screening room, putting green, gaming den, and outdoor kitchen.
At 4,892 square feet, the luxury home and its surrounding park-like grounds offer prospective buyers spacious resort-style living with contemporary architecture. Just south of the famous Ventura Boulevard, the property is moments away from everything great Los Angeles has to offer. It may be close to the city, but thanks to the beautiful mature trees surrounding it, home owners will get a lot of privacy.
Heated floors in the master suite offer a comfy wake up every morning, while the soaring, two-story living room makes for an engaging and aesthetically remarkable family or entertaining space. Likewise, the large, sleek kitchen has enough room and functionality to make anyone feel like a master chef, whether preparing for a gathering of 40 or a party of two.
A separate one bedroom, one bathroom guesthouse rests on the north end of the property, which is perfect for accommodating friends or family during holiday visits. The estate also boasts a large, saltwater pool with an accompanying hot tub, providing nearly everything a property needs for posh parties or rocking events.
Interested parties should contact Cap Equity to schedule a tour or place a bid on this marvelous home in the upper-class Sherman Oaks neighborhood in Los Angeles, CA.