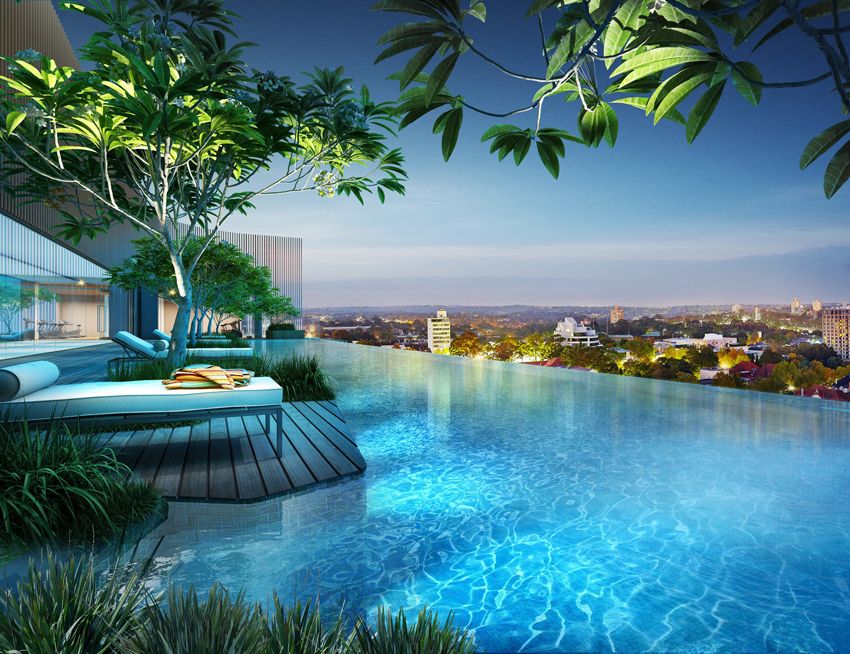 Photos Courtesy of Crown Group
As the leading developer in Sydney, Crown Group is making us want to book a one-way flight to Australia right now and after you drool over these pictures, you'll want to do the same. CEO Iwan Sunito and his team are seriously setting the bar for luxury residential and mixed-use structures, offering incredible designs and architecture you typically only see in five-star resorts. Plus, they often choose sites that are pretty uninspired and turn them into buildings that give the surrounding neighborhood a boost.
Iwan Sunito was born to small business owners in Surabaya and raised in the small town of Pangkalan Bun in Central Kalimantan. After moving to Australia when he was a teen, he began studying architecture at the University of New South Wales and graduated with honors before moving on to pursue his master's degree. His studies helped him found Crown Group back in 1996 with engineer Paul Sathio, the company actually flourishing during the 2004 and 2007 economic crises. They are now a team of over 120 property experts and a company with $3 billion portfolio full of developments — including V by Crown in Parramatta, Viva by Crown in Top Ryde, Viking by Crown in Waterloo, Skye by Crown in North Sydney, Sydney by Crown in Sydney, and the upcoming Crown Green Square.
Check out these photos and then immediately head to their website to see if there are any openings in their residential buildings.