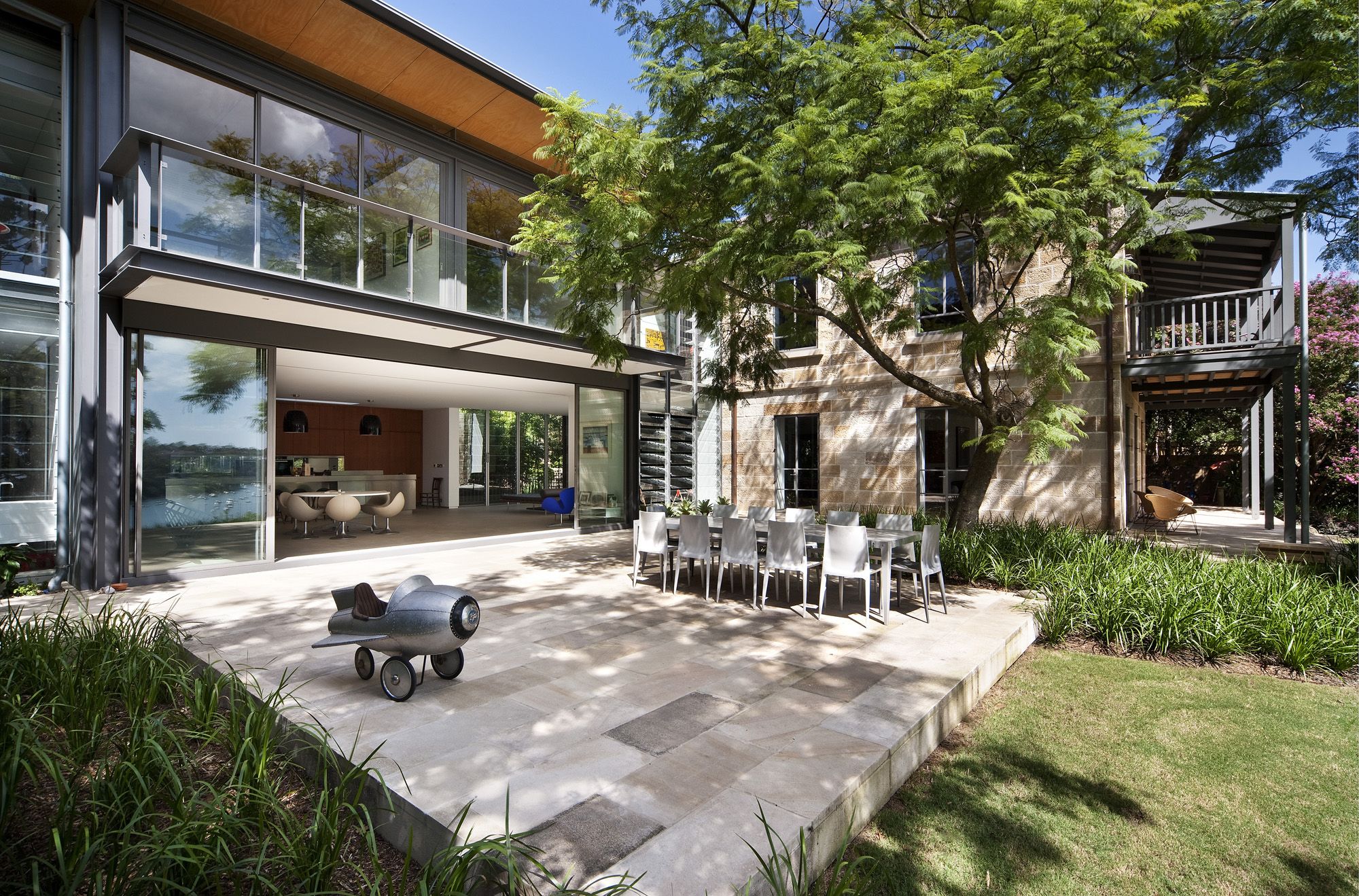 Photos Credit: Christie's International Real Estate
Sydney, Australia gave the world Hugh Jackman and Rebel Wilson (among so many others), so who knows who you might come across when you pack your bags and move there. To join the "Sydneysiders," you need the perfect home and luckily, Melbourne-born Aussie Cate Blanchett has put her eco-friendly Bulwarra estate on the market.
Originally built in 1877, the Hunter Hills home naturally changed hands a few times before it made it to the award-winning actress in 2005. According to The Guardian, "in 1904, the chairman of one of Australia's biggest heritage companies, Arnott's Biscuits, bought it for $750, selling it on just five years later to Hunters Hill alderman Charles Adnam Fairland for $900." After Blanchett and her husband, Andrew Upton, bought it for $10M, they hired Alwill Design and Lesiuk Architects to make the sandstone-faced mansion the perfect environment-friendly family getaway. They're apparently only selling now so that Blanchett can relocate to the United States, where she has been doing most of her film projects.
"Often regarded as one of Sydney's finest heritage homes, Bulwarra has undergone a carefully considered reinvention that seamlessly links the old and new," says Ken Jacobs, Christie's International Real Estate's Sydney affiliate.
Positioned overlooking the Lane Cover River on a 3,642-square-foot plot of land, the estate features an open layout with every room facing the north. On the main floor one will find a chef's grade kitchen, utilities room, library/office and a huge cellar. The upper floor is dedicated to sleeping with five bedrooms (four of which open to decks), including a private master suite in its own wing. There is also a pool pavilion, professional-grade tennis court, trampoline, a guesthouse, and a boatshed on the property.
Bulwarra is expected to bring in at least AUD $20M (around USD $14.7M), but you have to contact Christie's if you want to throw your name into the ring.