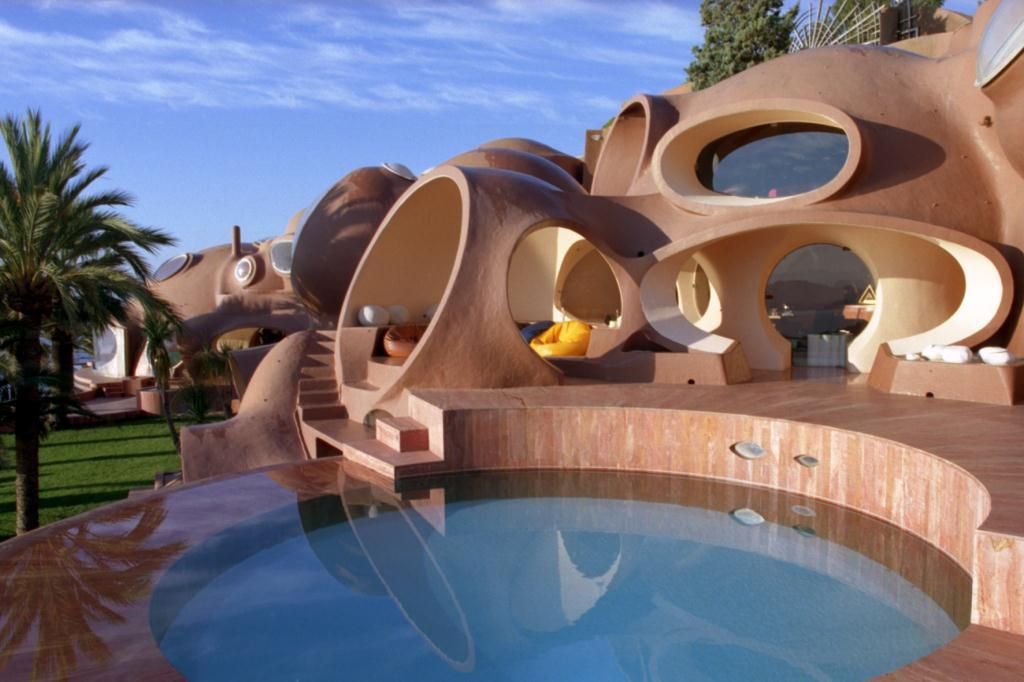 Photos Credit: Charles-Henri De La Grandière Luxury Real Estate
Iconic fashion designer Pierre Cardin has put Le Palais Bulles (Bubble Palace) on the market for a rumored $455 million and yes, it's as amazing as it sounds. With its own 500-seat amphitheater and an obvious dislike for right angles, the 13,000-square-foot property is an epic ode to art and design.
Cardin, who brought the world the bubble dress and clothed the Beatles, has hosted many fashion events (like Dior's women CRUISE 2016 runway show) and celeb-packed parties in the home. Built by Hungarian architect Antti Lovag between 1975 and 1989, the unique offering is mainly comprised of bubble clusters meant to resemble the caves mankind first dwelled in. Purchased by Cardin in the early '90s, the palace is listed with Charles-Henri De La Grandière Luxury Real Estate and can be found in France's Esterel Massif mountain range, overlooking Cannes and the Mediterranean Sea.
Full of terraces, spherical tanks and lush gardens, the science fiction-style mansion includes a round infinity pool and a massive, oceanfront theater with a wooden stage. The real estate firm doesn't provide any additional information, but considering it is a famous architectural gem, they don't really have to.
Though the listing doesn't confirm the steep asking price, it doesn't really seem all that unreasonable considering, according to Fortune, it used to cost around $13,000 simply to throw a party there. The Bubble Palace will be available to rent for around $31,000 a day until it sells, which means I just found my next birthday party spot.