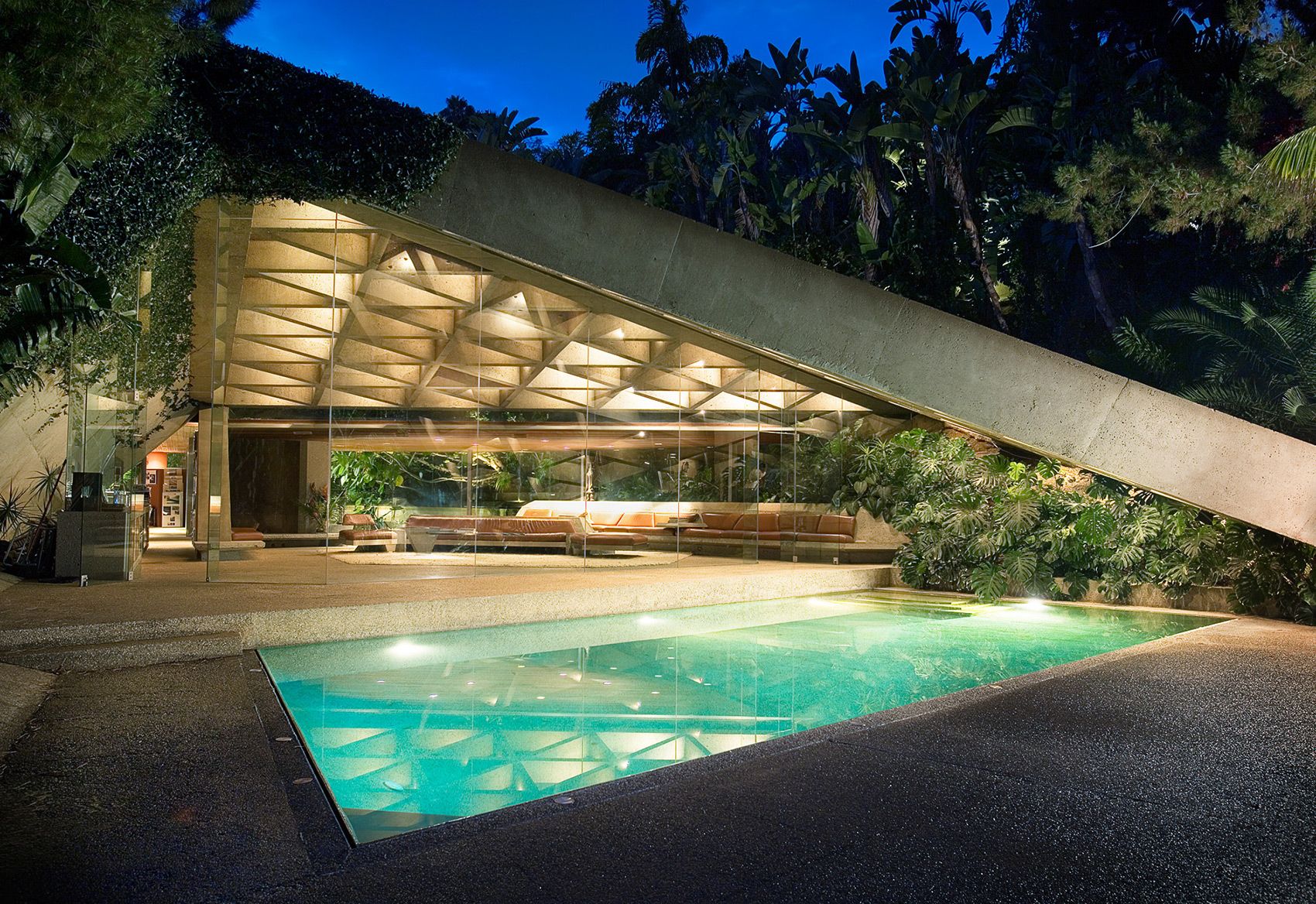 Photos Credit: Jeff Green/LACMA
The Los Angeles County Museum of Art (LACMA) just got a really cool donation in the form of a John Lautner-designed house and property that is estimated to be worth over $40 million. If the mansion looks familiar to you, it's probably because the property starred in 1998's The Big Lebowski as porn king Jackie Treehorn's pad.
Originally built in 1963 by John Lautner (who was a massive Frank Lloyd Wright fan), the house overlooks Los Angeles and is known as the Sheats Goldstein Residence, named after the original commissioning family and basketball aficionado James Goldstein, who bought it in 1972. Designed to bring the outside in, many rooms are linked via outdoor walkways (including one that crosses a pond) and several walls utilize glass. When Goldstein stepped in, it was extensively revamped over the course of many years. For instance, motorized sliding glass windows were brought in and furniture made using concrete, wood and glass were customized. Fans of the Coen Brothers film will definitely recognize the futuristic orange couch and 750 detailed skylights in the living room.
Though Goldstein plans on living in the mansion until he dies, he wants the house to "be an educational tool for young architects" and has made it available for LACMA tours and events. Not only will the museum get the home once he passes, they will also be given a $17 million maintenance fund, an adjacent building that has an office and nightclub (where Leonardo DiCaprio and Snoop Dogg have partied). In the future, LACMA plans on using it for fundraisers, conferences, exhibitions and collaborations with other museums.