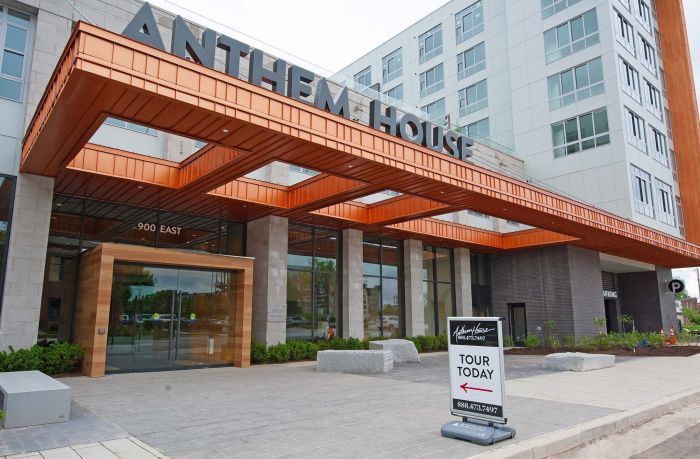 Photo Credit: Anthem House
Forget what you've heard about Baltimore. One of the things this mid-Atlantic industrial town is best known for is its charm—miles of rowhouses, cobblestone streets and the infamous 'hon' you'll hear at any eatery in town can speak to that. It's not called "Charm City" for nothing. Anthem House, a new $100 million luxury development, is now adding itself among the reasons Baltimore has a growing reputation for cozy, yet quirky experiences.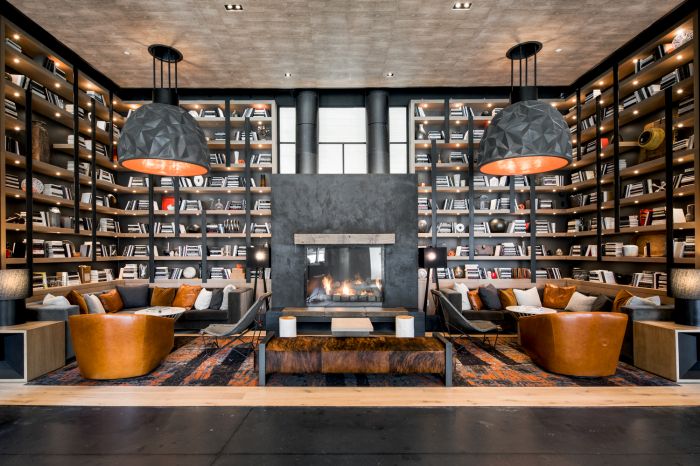 Photo Credit: Ray Cavicchio
The complex is unlike any in the city thus far, offering top-of-the-line amenities and shared co-working spaces to help foster a feeling of community. There are also well a a litany of perks; a community kitchen that serves handcrafted cocktails, a heated pool with views of the harbor and an around-the-clock concierge. In the lobby, sleek, open spaces flow into the on-site restaurant and bar Amber, which offers healthy grab-and-go fare for those on the run. In addition to an acre of green space on the fourth floor (complete with a grilling station!), the building also provides residents with a 3,800 square-foot gym and wellness area. Pet lovers are also welcome; the facility offers its own dog wash station, as well as a dog run to make sure your furry friend has all their fitness needs met.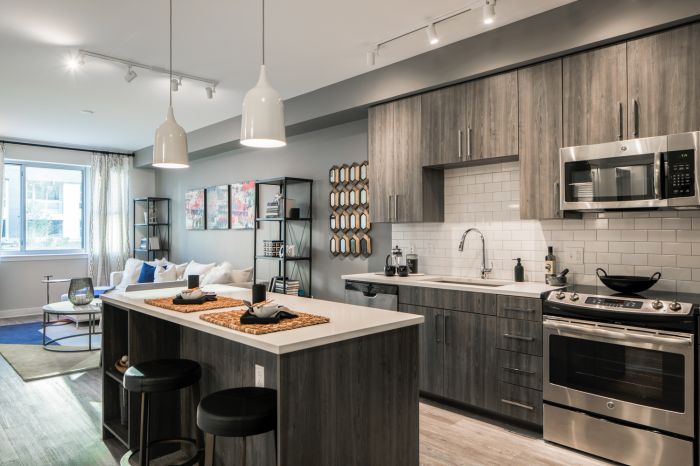 Photo Credit: Ray Cavicchio
Part of the inspiration for the complex came from the city of Baltimore itself. Both old and new, historic and propelling itself into the future, the city is never afraid to march to the beat of its own drum. Locust Point, the neighborhood Anthem House is located in, was a significant battleground during the Revolutionary War. In more modern times, it's a hub for Baltimore's up-and-comers. The area is also one of the most convenient places to live—it's easy to get to any of the waterfront neighborhoods in the city via the nearby water taxi or the Charm City Circulator.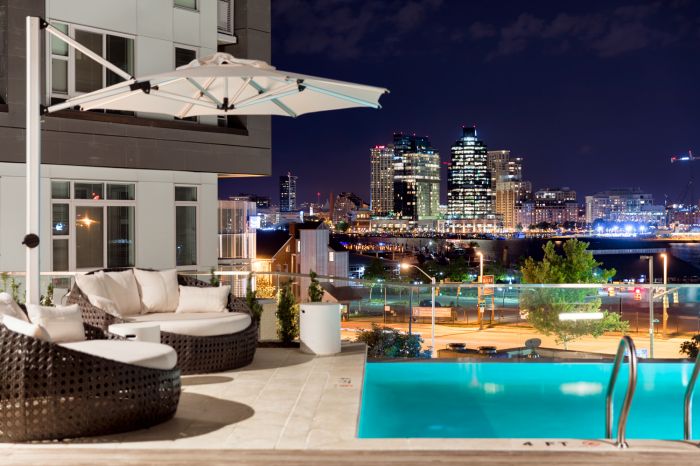 Photo Credit: Ray Cavicchio
The complex offers 292 studio, one and two-bedroom upscale apartments with modern finishes and harbor or courtyard views. Residents at Anthem House will be hard-pressed to find a need that goes unfulfilled. In addition to each apartment having its own washer and dryer, select units also provide spacious balconies where you can watch the sunset over the Harbor with friends. When you're in Charm City, there's more to see and do than meets the eye. Whether you're going for a rousing volleyball game at the Sandlot or grabbing a few drinks at Brewer's Art, Anthem House is becoming a new Baltimore staple and it's here to stay.