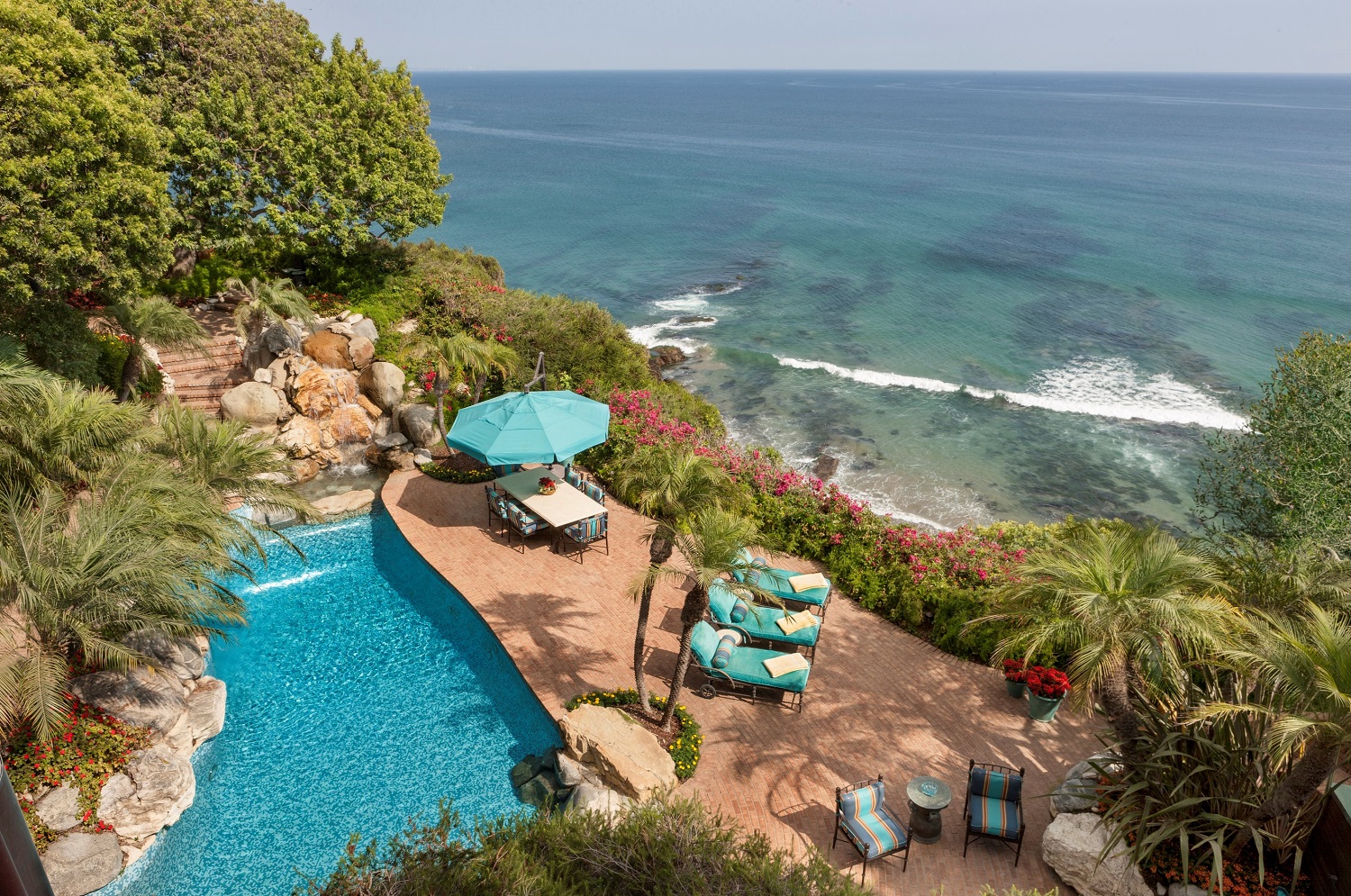 Photos Credit: Coldwell Banker
For the first time in a decade, the lifelong home of comedy legend Johnny Carson has hit the market. Listed by Coldwell Banker, the five-bedroom, four-bathroom Malibu residence can be your new home away from home for a cool $81.5 million dollars
The rare, 7,000-square-foot oceanfront estate, designed by renowned architect Ed Niles in 1978, features four perfectly manicured acres as well as panoramic views of the Pacific Ocean, coastline and beach access. The stunning property showcases unique architecture; from the double triangle-shaped living room to the 30-foot high glass ceiling diffused by the indoor arboretum and original stone floors. A sunken indoor copper and glass fireplace anchors the living room which flows into the upper lounge and Asian-inspired bar. The elegant formal dining room is perfect for entertaining, while the chef's kitchen satisfies even the most discriminating gourmand.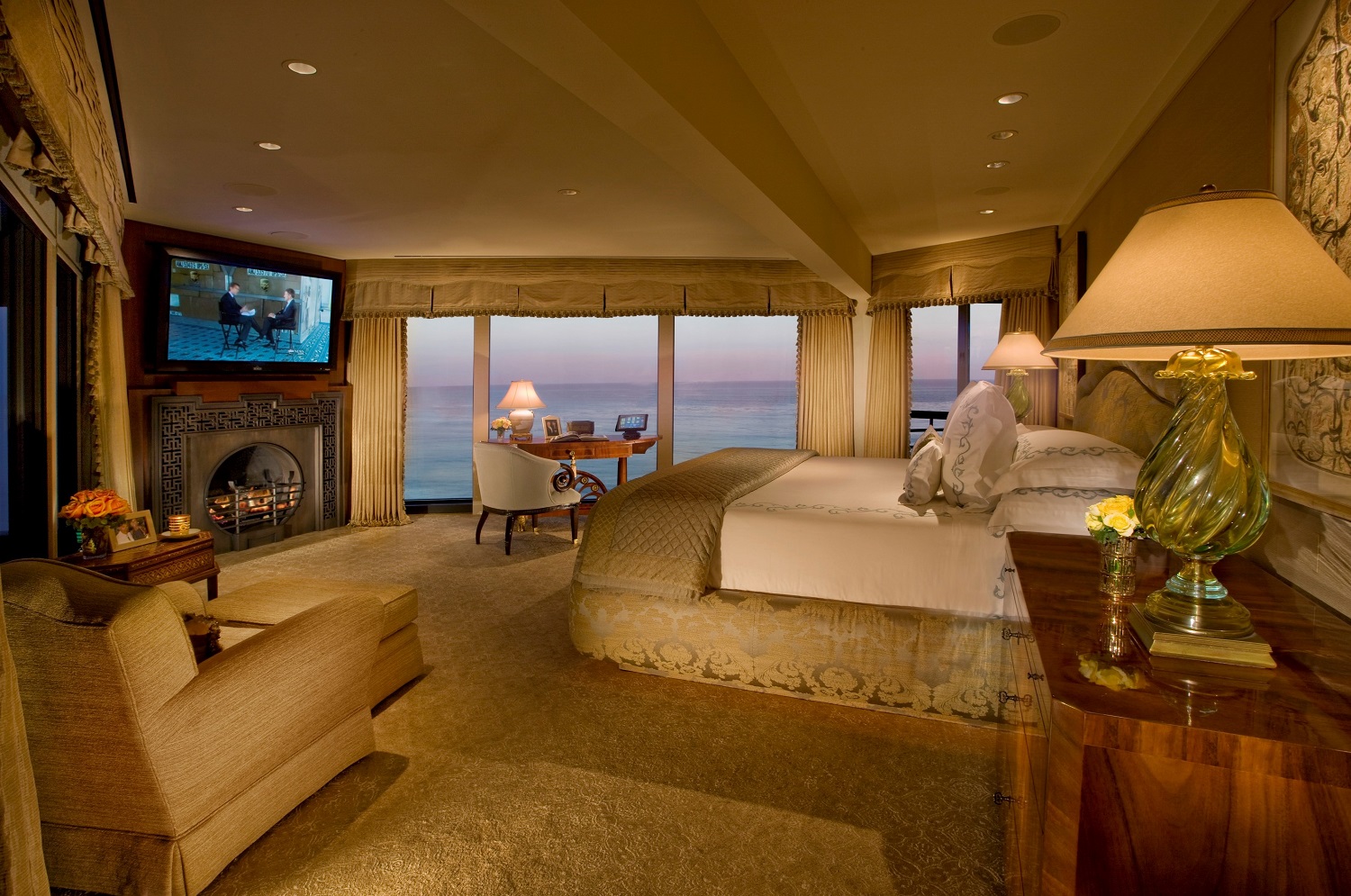 The lower entertainment venue includes an outdoor lounge, media room and bar, wine cellar and indoor/outdoor dining room. A luxurious master suite encompasses the entire second floor that includes his and her bathrooms, walk-in wardrobes and two separate, though private, offices.
Across from the lush main grounds, graced by a cascading waterfall, Koi pond and saltwater pool, are a guesthouse, a two-bedroom pavilion, a kitchen, a gym, a locker room, a championship tennis court and a viewing area where Carson is known to have enjoyed countless matches.
Sidney and Caroline Kimmel, the current owners of the estate, have a deep appreciation for Johnny Carson's legacy and made great efforts to stay true to the architect's original vision when they purchased the property in 2007. Mr. Kimmel is the Founder of Jones Apparel Group and Sidney Kimmel Entertainment which has produced many critically acclaimed films including The Kite Runner, United 93, Lars and the Real Girl, Moneyball and most recently Hell or High Water. The Kimmels are also dedicated philanthropists who have made extraordinary contributions to cancer research, immunotherapy and multiple cultural institutions in Mr. Kimmel's hometown of Philadelphia.