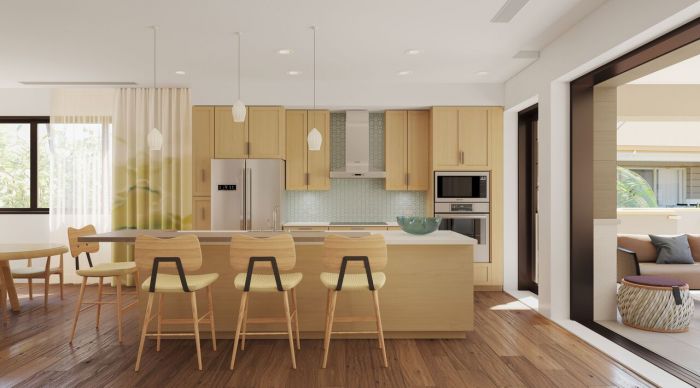 Courtesy of Luana Garden Villas
Luana Garden Villas, the final phase of development at Honua Kai Resort & Spa, is a collection of 72 three-bedroom villas designed with island-influenced palettes among intimate, lush garden enclaves near Maui's famed Ka'anapali Beach. Each thoughtfully designed villa features over 2,000 square feet of interior living space with tropical palette colors reflecting the island's natural hues. Owners can seamlessly pull back disappearing glass doors that open onto an expansive private lanai, introducing complete indoor-outdoor harmony.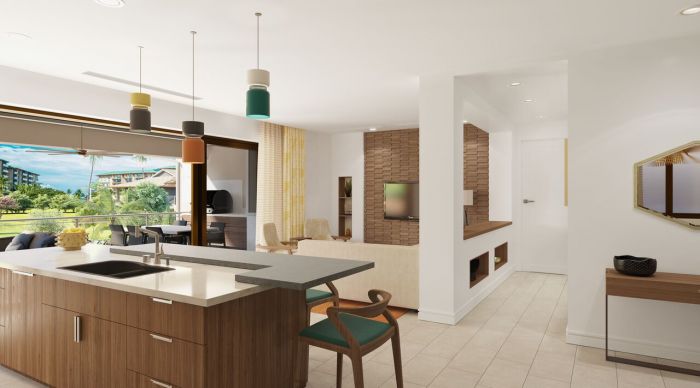 Courtesy of Luana Garden Villas
As the newest real estate product of its kind on West Maui, each villa boasts the latest interior amenities from gourmet kitchens with Quartz countertops to premium appliances. Each residence includes two master suites with ensuite spa-like bathrooms and private lanais, as well as a third spacious guestroom. Residents at Luana are able to enjoy all the world-class amenities and activities at Honua Kai Resort & Spa while also having their own personal privacy at Luana..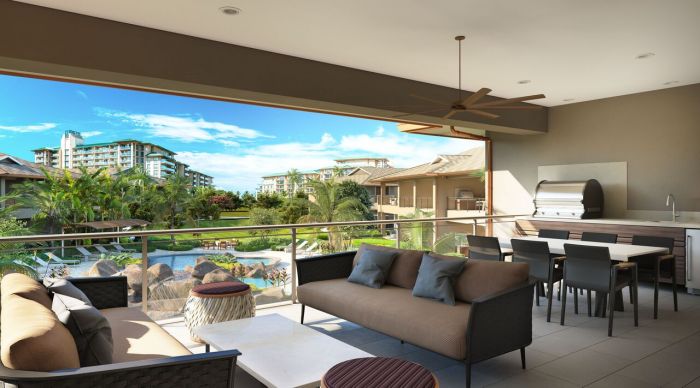 Courtesy of Luana Garden Villas
The 72 villas are spread across 18 four-plex buildings assembled in three garden-inspired enclaves, each curated into three distinct themes: Hawaiian Garden, Floral Garden and Coastal Garden. Nestled in every enclave lie cascading lava rock waterfalls, a tranquil pool, hot tub fire pit, and garden experience.
Available in two color schemes – Vibrant and Serene – the villas offer design inspired by the local legend. The Vibrant color scheme incorporates bold shades of orange and red, inspired by the Hawaiian story of the demigod Maui. For owners who prefer a neutral elegance, the Serene color scheme echoes the soft greyish-white color of the Hinahina plant found on the slopes of Haleakala and is known to induce peace.
Sales for Luana Garden Villas launched in spring 2018 for the first release of villas, priced from around $1.8 million to $2.4 million. The first enclave is expected to open in summer 2019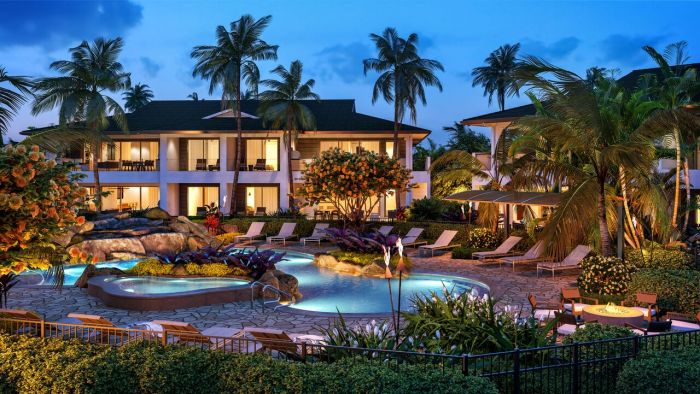 Courtesy of Luana Garden Villas