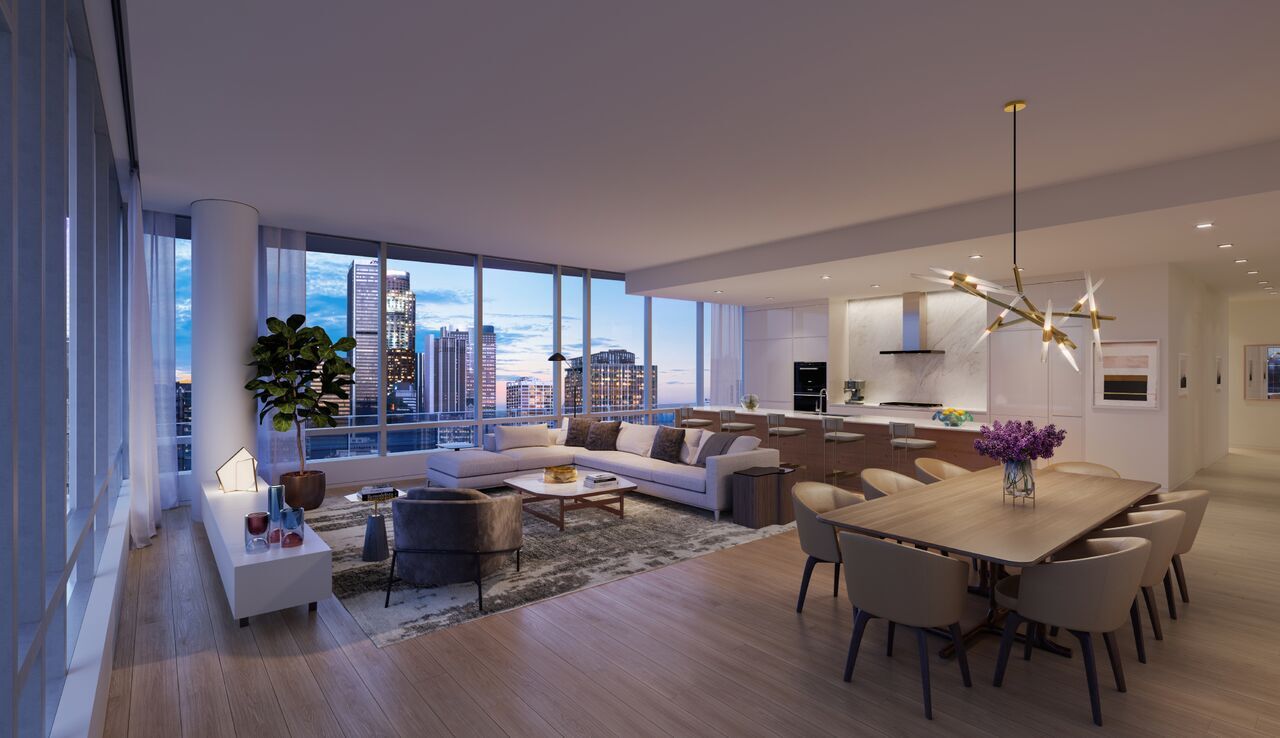 Oceanwide Plaza
Soaring 675 feet high amongst Downtown Los Angeles' iconic skyline sits Oceanwide Plaza- one of the city's most compelling mixed-use developments and exclusive residences. The momentous project, set for completion in 2020, promises a vast array of lifestyle amenities and revolutionizes the residential experience.
Boasting elegance and sophisticated interior design, the residential high-rises, which will include the first ever West Coast Park Hyatt hotel, was carefully crafted by renowned interior design firm Studio Munge. Upon entering their private living spaces, residents are greeted with floor to ceiling views of the famed city horizon and offered unsurpassable ease with towering extravagance. Modern interiors unlock state-of-the-art appliances by Sub-Zero and Wolf, a rich selection of light or dark cabinetry, marble or quartz kitchen backdrops and functional dual vanities within luxurious bathroom spaces. The resident lifestyle is enhanced via the offering of private luxury amenities include an amenity "sky park" which will house a resort swimming pool and spa, outdoor kitchen and BBQ lounge areas for entertaining, private screening rooms, a jogging track, designated dog parks and grooming spaces and a world-class fitness center with yoga studio.
The contemporary exterior was designed by the internationally renowned architecture firm CallisonRTKL. Their expressive architecture revealed in the standout features of Oceanwide Plaza presents residents with a sleek landscape to enjoy the ample display of outdoor/indoor spaces the development has to offer. Specialty retail shops and authentic culinary experiences contribute as city-living elements that compose Oceanwide into a unique space for congregating in the heart of the city.
Located directly adjacent to L.A. Live and Staples Center, the development stretches an entire block and is comprised of three 5-star residential and hotel towers bringing incomparable opportunity to visitors from around the globe. Through the unequaled design and architecture, exquisite features and rare collaboration of prominent designers, Oceanwide Plaza proposes a symbolic landmark and effortless ownership to the future of Los Angeles.
For more information, visit www.oceanwideplaza.com.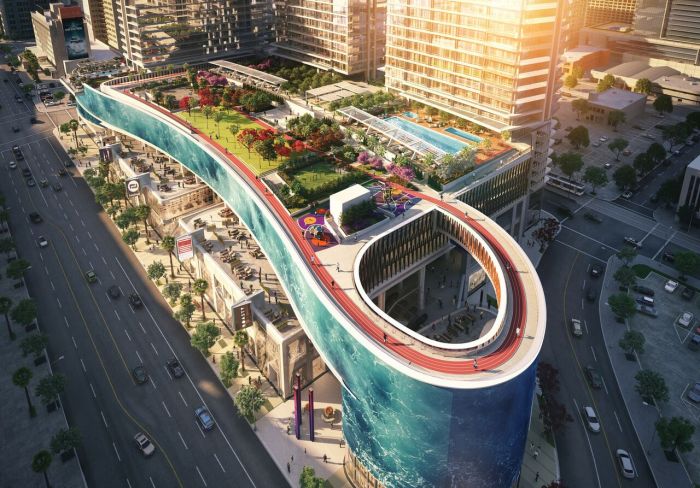 Oceanwide Plaza
A rendering of the entire Oceanwide Plaza complex, scheduled for completion in 2020.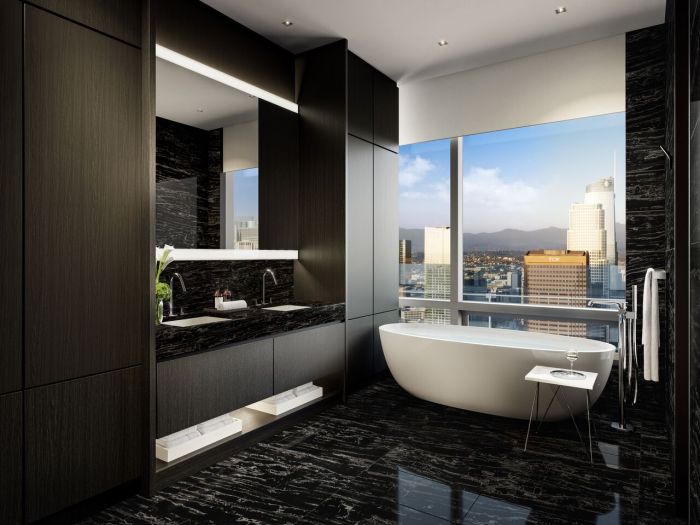 Oceanwide Plaza
Rendering for the residences at the Park Hyatt at Oceanwide Plaza, Los Angeles.