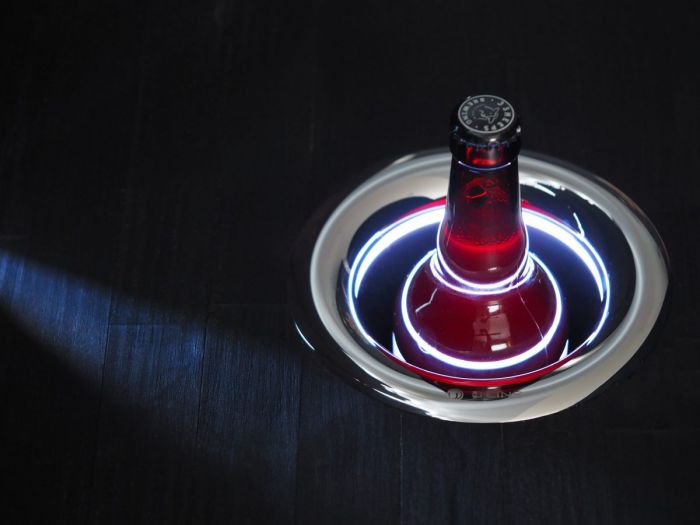 Images Courtesy of U-Line
Some of my favorite kitchen appliances are in-counter units. There is something just kind of fun about them. Brands like Gaggenau often come to mind in this category and they are undoubtedly a leader in the market, but every now and then other brands come out with something super cool (see what I did there?) that can't be ignored.
Recently U-Line, known in the industry for doing all things refrigeration, announced the U-Chill. An in-counter cylinder chiller for everything from Champagne or craft beer to juice or water, that boasts a kick of style and is pretty much awesome. Sure, you could toss that bottle of Armand de Brignac on the counter, or in a messy, melty ice bucket or you could slide it into a slick, mess-less U-Chill that will maintain temperature within two to four degrees.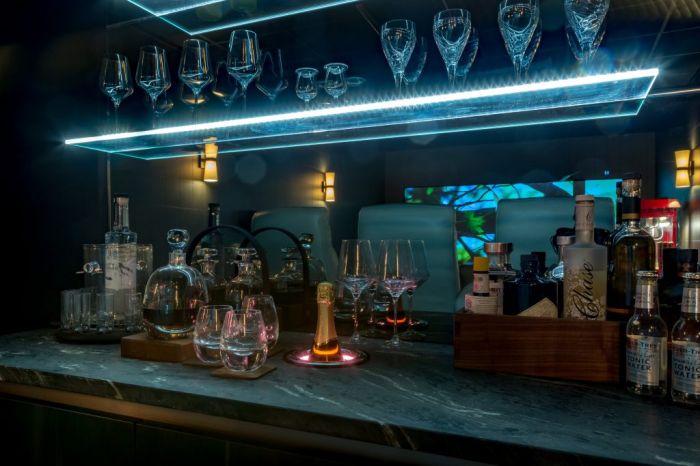 The U-Chill installs easily into pretty much any surface that you can cut a 6-inch opening into and has basic electrical nearby. You can customize the lighting based on the look you are going for and there are 27 colors to choose from. The unit is super clean and nearly silent, using touch sensitivity to operate and create a "cold-air jacket" around the beverage.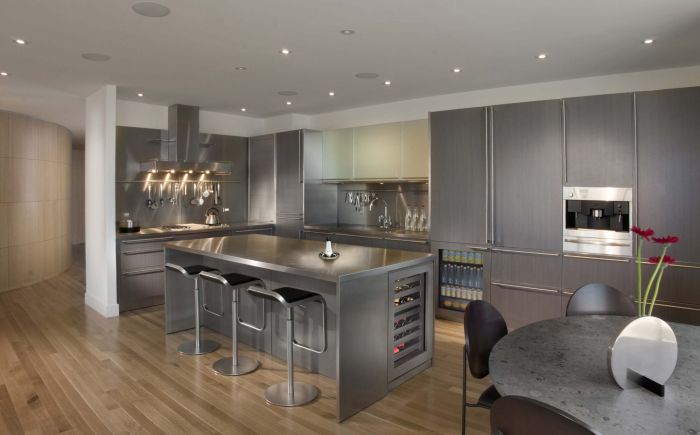 Listed at $1099, the U-Chill is an affordable extra and I wouldn't stop at just putting it in the kitchen personally. Stick one near the bath, in your wet bar, a frequently used table or other entertaining spaces. There are a bunch of applications for a surprisingly simple little in-counter appliance.