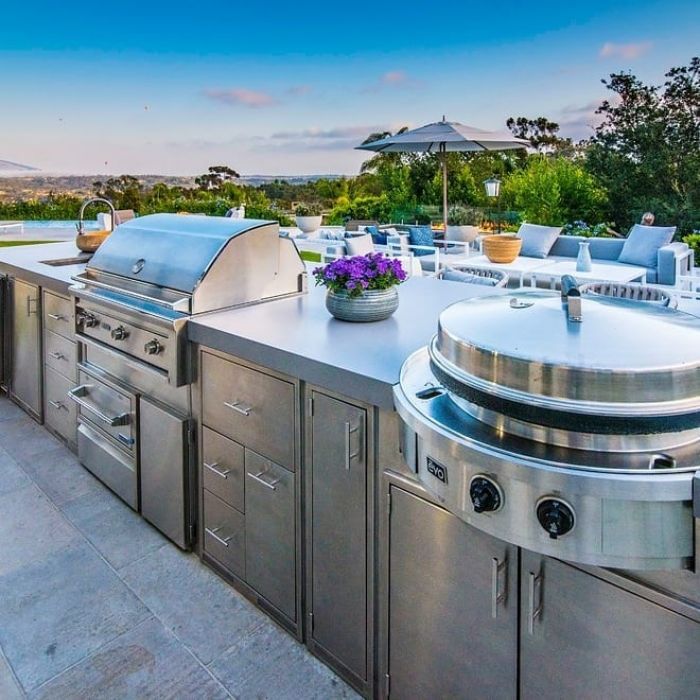 Images Courtesy of Evo
If you have yet to discover the Evo, you may have just found the next addition to your outdoor kitchen. With a 30-inch cooking surface and slick design, the Evo makes an eye-catching statement in your backyard to rival most high-end grills. And it's a super functional piece that compliments said barbeque, making it a must-have item for anyone looking to rev up their outdoor entertaining prowess. In fact, even Sam the Cooking Guy agrees.
You can cook directly on the Evo, place pots and pans on it or both simultaneously, making it highly multifunctional. Inner and outer tube burners support two different cooking zones, one in the center and one along the perimeter. Each zone can be adjusted individually to be anywhere between 225-550 degrees.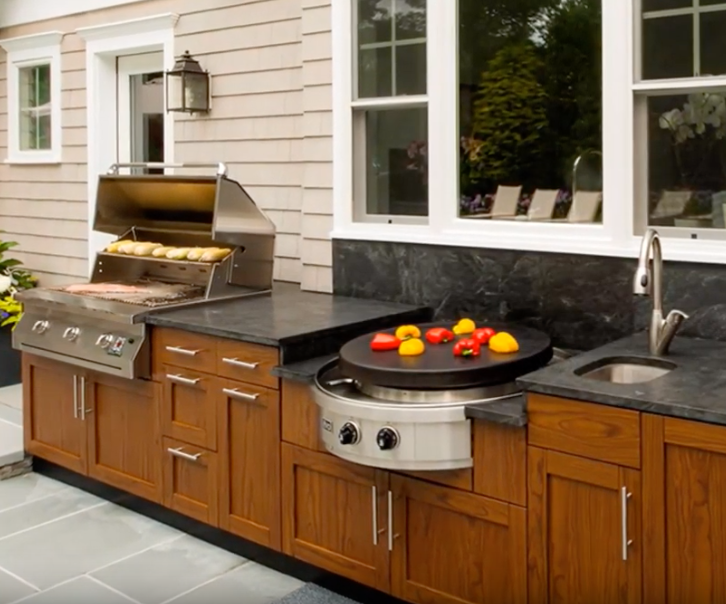 While you could dominate cooking on this thing all by yourself, one of my favorite ideas around the Evo is that it also encourages social grilling, a concept that we have seen budding as a trend. Get your friends around it, put out raw veggies and meats and let them cook what they want, as they want it. Any food debris will roll off the edge and get caught in drip pans below, tucked out of sight.
When you purchase an Evo, you have the choice between a traditional black oil-seasoned steel cook surface (which will take a bit of maintenance like applying cooking oil to preserve the seasoning) or a ceramic non-stick surface that really only requires basic cleaning. The ceramic coating will bump the list price up by $595, but well worth it in my opinion.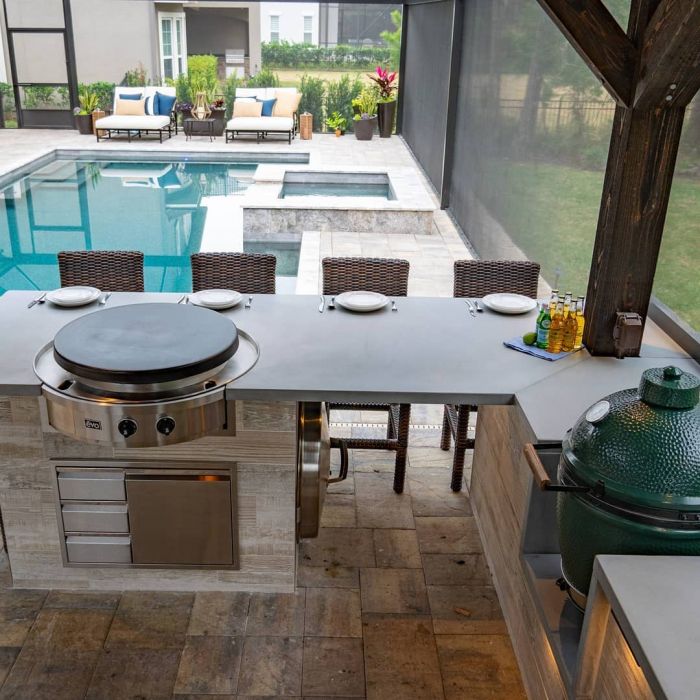 The Evo comes in three different versions, depending on what you want. The Affinity 35G is a drop-in model for custom outdoor kitchens, the Professional Wheeled Cart is free standing and the Professional Tabletop is portable. All three are available in propane or gas. List pricing for these units runs between $3,500-$4,295 based on the model and generally only take around 2-3 weeks for delivery in the U.S., coming directly out of Oregon.
As a footnote, I would be remiss to not add that there is also an electric, 25-inch Affinity 25E, which is designed for indoor installation and will run $5,865. If you go that route, remember that it would require additional ventilation as well.

Check out the Justluxe list of Best BBQ Brands here.