Photos Courtesy of The Agency
This Massive Estate Offers Hillside Paradise in the Hollywood Hills
Hollywood movies always seem to find the most beautiful and extravagant homes to shoot in, properties that are so perfect looking that it is hard to believe they actually exist. Well, we might have found one at 8408 Hillside Avenue. And it's for sale.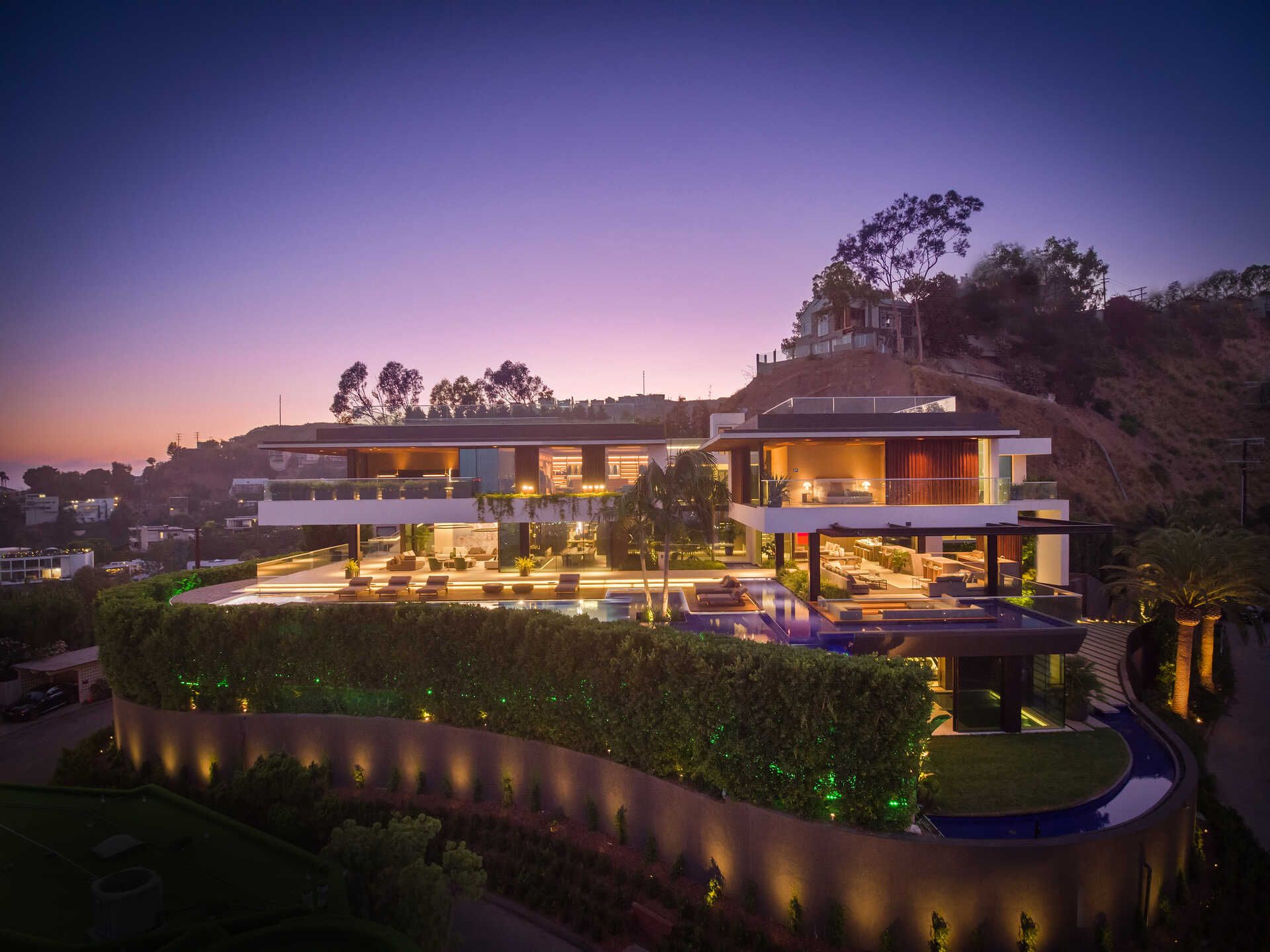 Listed with The Agency, the 20,058-square-foot estate is considered to be one of the largest homes ever built in Hollywood. Designed and created by SAOTA as the architect firm's first ground-up project, the luxury home takes full advantage of its positioning high up in the Hollywood Hills by offering 270-degree views of the city.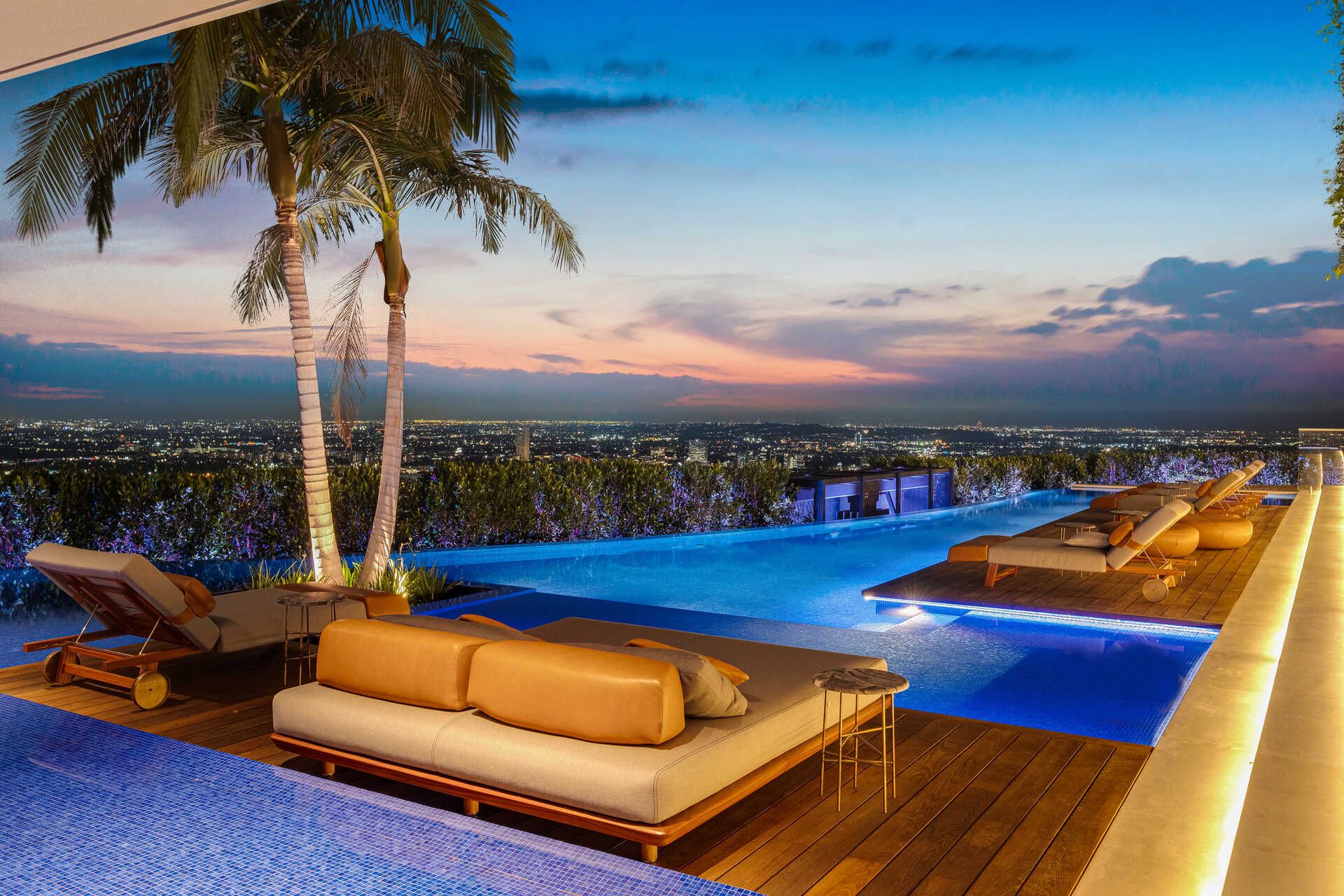 While Los Angeles doesn't typically make one think of nature, the property was designed to bring natural elements into the living spaces. For instance, there are unique elements of fire and water throughout (like a 12-foot waterfall in the house), and plenty of plant life. Of course, the floor-to-ceiling windows also work to integrate the mountain landscape into the home as well.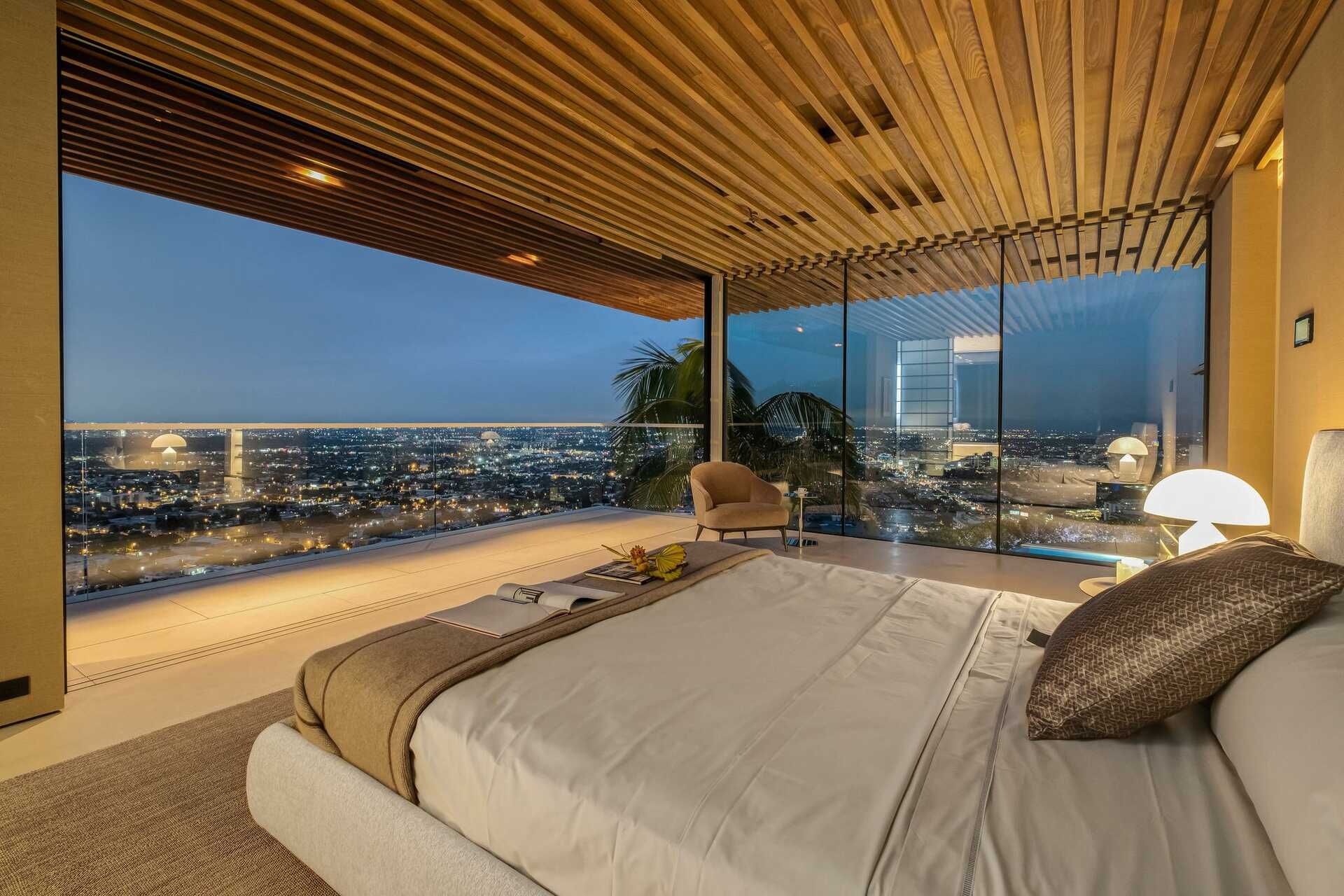 Out of its five bedrooms, one is a master suite that has wraparound windows, offering the perfect skyline, and an over-sized walk-in dressing room imported from Lake Como, Italy, which alone is actually bigger than most New York City apartments. The master suite also has its own terrace with a spa.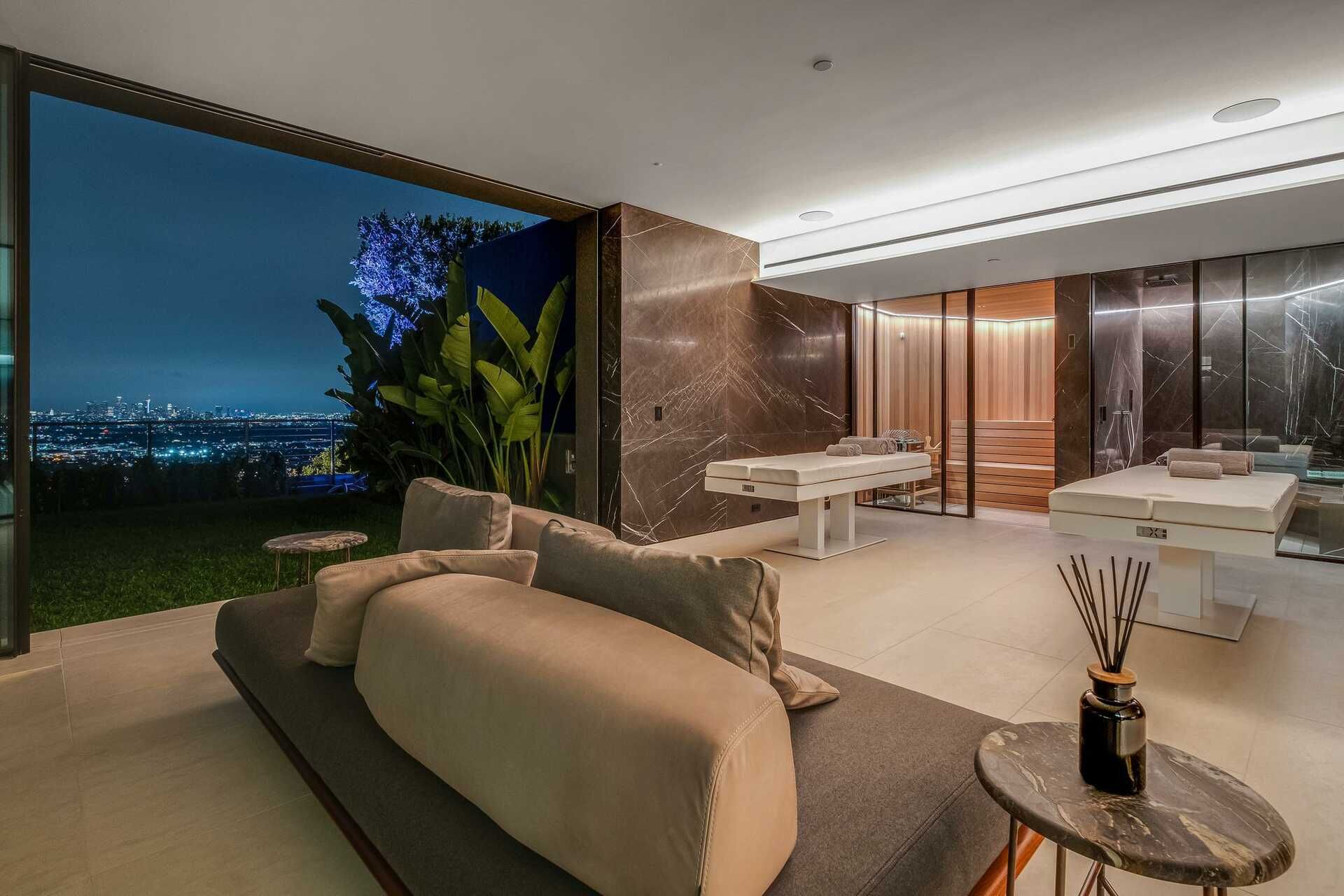 The massive estate includes nine baths, an executive office, a kitchen worthy of Gordon Ramsay (as well as a butler's kitchen), a movie theater, game room, and a car show room for those Lamborghinis clogging up your driveway. But of course, it gets better. The home also has its own luxury wellness center that includes hot and cold plunge spas, a sauna and steam room, a gym, and a massage area.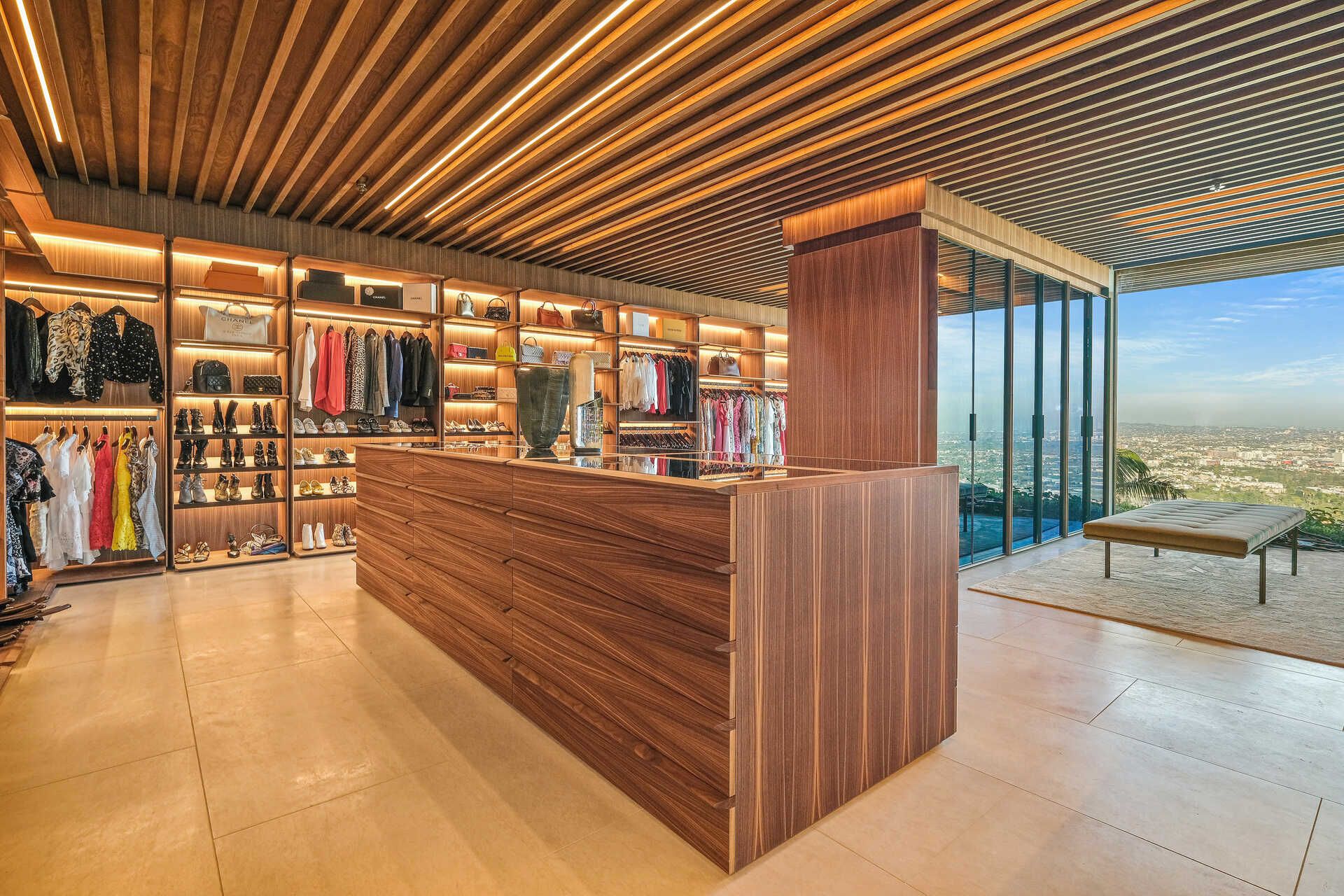 Outside you will find a wraparound infinity pool overlooking Hollywood, a bar, and a lounge with a fire pit. There is also a rooftop terrace with its own dining area, bar, spa, and lounge.
Long story short, this home was made for long days of pampering and even longer nights of entertaining. Currently listed at $43,900,000, the property is being handled personally by The Agency's real estate tycoons James Harris and David Parnes. (If those names sound familiar, you might know them from Bravo's Million Dollar Listing. No big deal.)