Loftus Hall
There's something to be said for haunted houses. They're filled with history, stories, imagination—and sometimes they're just plain fun. And if you've ever wanted to own one (or you've looked into buying your own castle in the past) Ireland has the perfect home for you. Loftus Hall, which is considered one of the most haunted houses in Ireland, is currently for sale for only €2.5 million ($2.95 million USD). A total bargain if you don't mind sharing your new digs with a few undead inhabitants.
The palatial, 27,000-square-foot estate also includes 63 acres of land—including a private beach—22 rooms and recently-renovated walled gardens. Originally, it was built by a Norman knight in 1170, though the current foundations date back to 1350. Over the centuries it exchanged hands several times, including a number of wealthy families and two orders of nuns, until finally it was given to the Loftus family as part of the Cromwellian conquest in the mid-seventeenth century.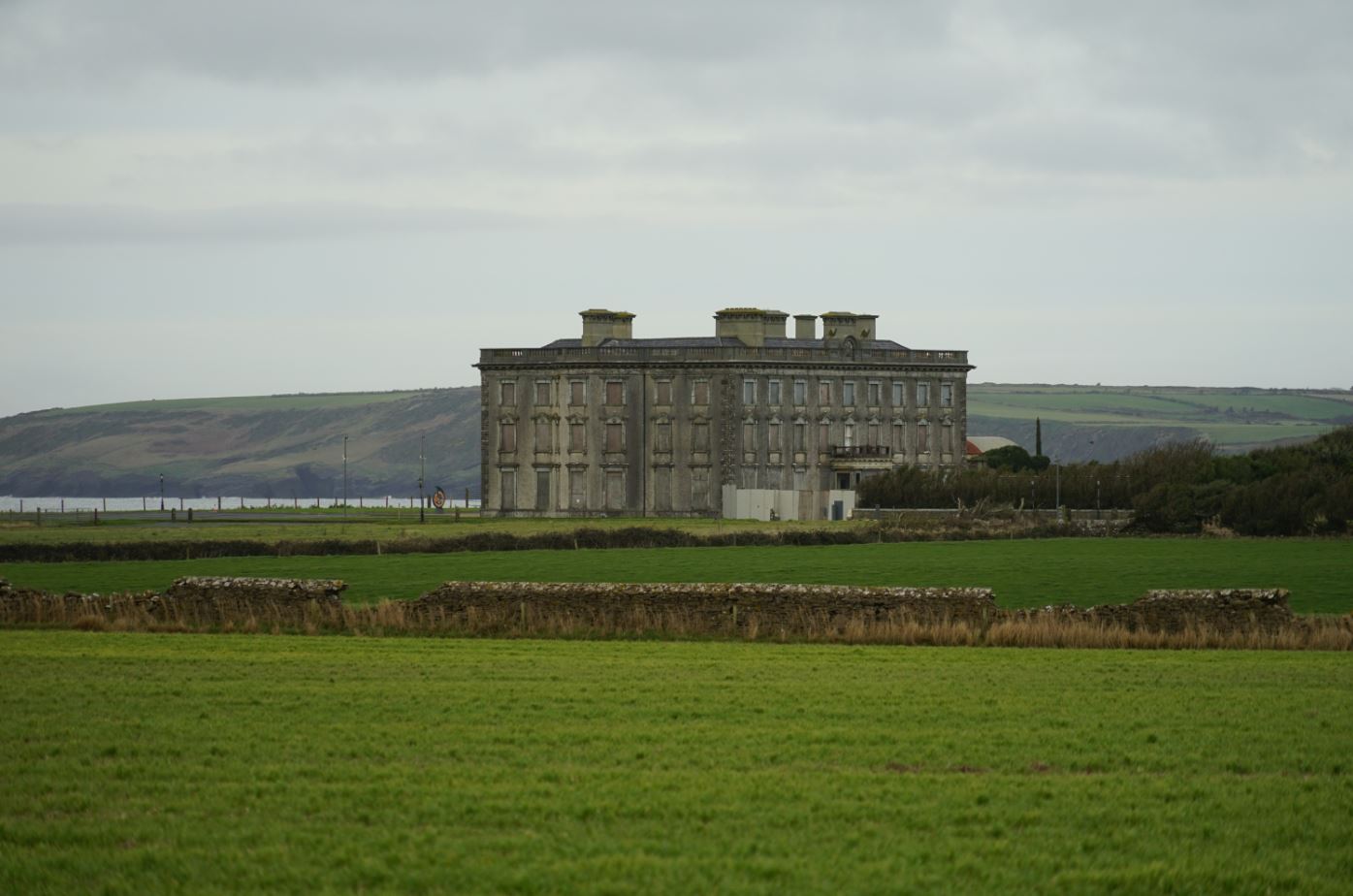 The current owners, Shane and Aidan Quigley purchased the property in 2011 and renovated it to open to the public as a museum of sorts. Today, it's been featured on several ghost-hunting shows, like Ghost Adventures, and was the inspiration for Fowl Manor in the Artemis Fowl book series.
Of course, these ghost stories had to originate from somewhere. One of the most popular stories of spectral hauntings began after the Tottenham family—the owners during the 18th century—received a visit from a mysterious man whose ship was forced to dock at the nearby Slide harbor. He spent a few days with the family, most particularly with their daughter Lady Anne Tottenham, who was quite taken with the stranger.
During a game of cards one night, she dropped a card, reached under the table to retrieve it, and found that the man had cloven hooves instead of feet. When she screamed he escaped through the roof in a cloud of black smoke and Anne went into shock, dying shortly thereafter.
It's said both the dark stranger and Lady Anne still roam the house, and while exorcisms have managed to keep the devil-like figure at bay, nothing can be done about the tapestry room where Lady Anne spent her last days.
Now, if this sounds like your dream home (or you just don't believe in ghosts), a lot of renovations need to be made before your move-in date. Quigley told the Irish Times, he estimates it could cost over €350,000 ($413,000 USD) alone to replace the windows, while hotelier Francis Brennan put the overall renovation cost at €20 million ($23.5 million USD). "I'm not just going to sell it to anyone," Quigley added. "I'll be interviewing potential buyers. If a state body comes in, that's an option. If an American owner wants to live here, I'd be keen to work with them to restore it."