All photos by Jason Speth, courtesy of Compass
A Confluence of Design, Nature, and Home: Ma Yansong's Visionary Gardenhouse in Los Angeles.
Gardenhouse is now finished --- it is the crown jewel of celebrity architect Ma Yansong of MAD Architect's much-anticipated architectural debut in America. Enveloped by the largest living wall -- 6700 square feet-- in the U.S., Gardenhouse transforms Los Angeles's Wilshire Boulevard streetscape into a "village on a hill" design. Gardenhouse offers the space and privacy of a signature custom home, with each distinct penthouse, townhome, and residence, all enticing nature into the life experience, with barrier-less transitions between in and outdoors.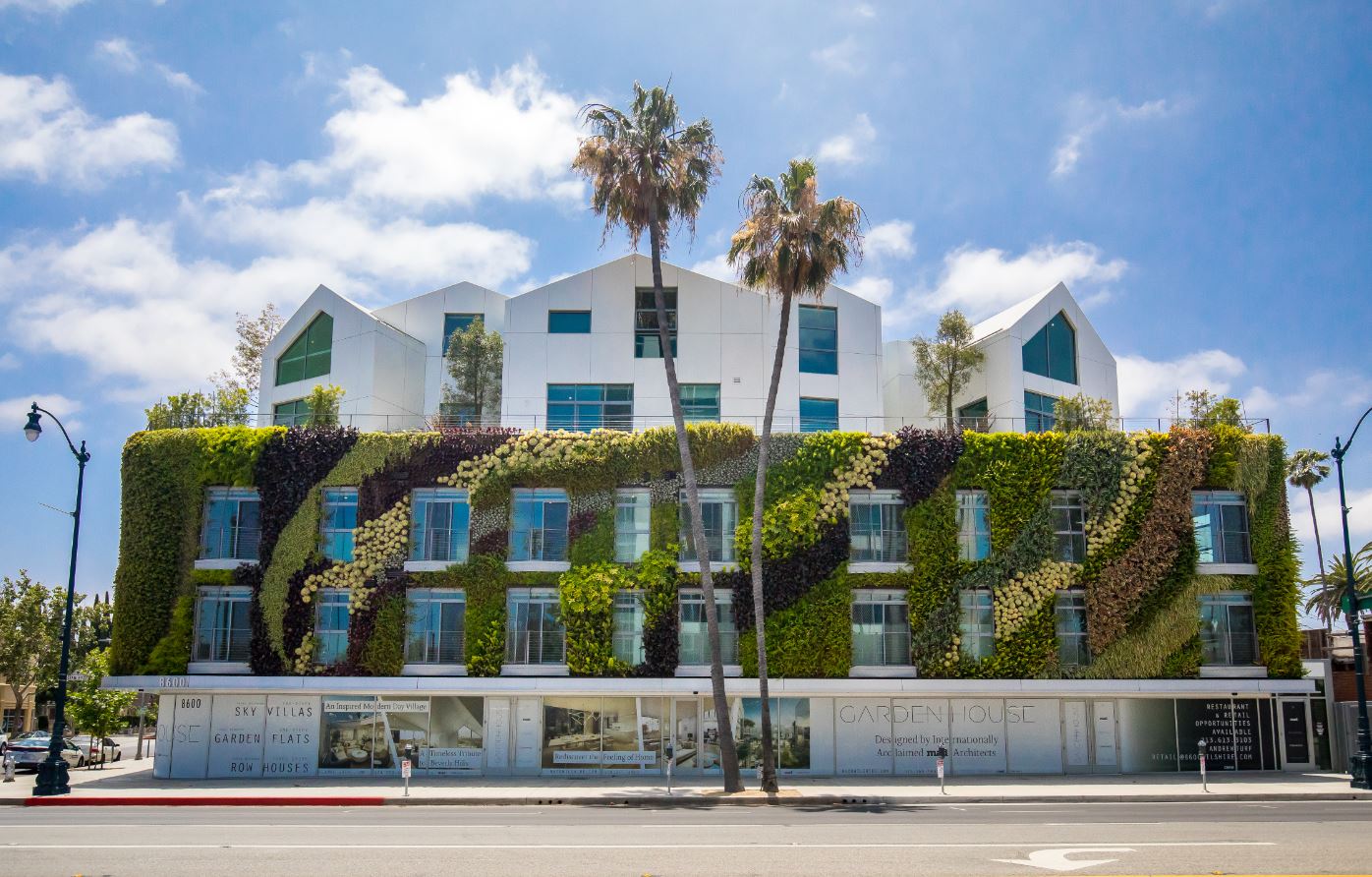 While the 6,700-square-foot living wall provides an aesthetic facade and immersive experience, it is also a sustainable feature. Designed by landscape architect Scott Hutcheon, in collaboration with LA-based architecture firm Gruen Associates, the verdant, vertical living wall is comprised of drought-tolerant succulents and vines, all native to L.A. Recycled water is used to keep the living wall lush, while also acting as a natural cooling system for the residential units as well.
Gardenhouse is a distinct vision of the future of architecture and design, and for the creation of natural living environments in an urban context. The first project in the United States from world-renowned visionary Ma Yansong is the Beijing-born founder and owner of MAD Architects. Gardenhouse is borne of Ma Yansong's Shanshui City design philosophy and renowned book of the same title. In both, he defines his vision of future human/ nature connectivity in high-density cities. He also believes that architecture and nature should combine to redefine and inspire the concept of home. Gardenhouse operationalizes both vision and reality into one project.
Comprising 16 unique residences that resemble a modern-day hillside village, Gardenhouse has expansive space that bridges indoor and outdoor living areas, with unexpected gardens and a reflecting pool. More than a collection of residences, Mr. Yansong's Gardenhouse is a confluence of design and nature, creating a new sense of home. Gardenhouse offers three housing options – Row Houses, Sky Villas and Garden Flats. Each residence has distinct floorplans with two- or three- bedrooms, three-and-a-half bathrooms with seamless transitions between indoors and out.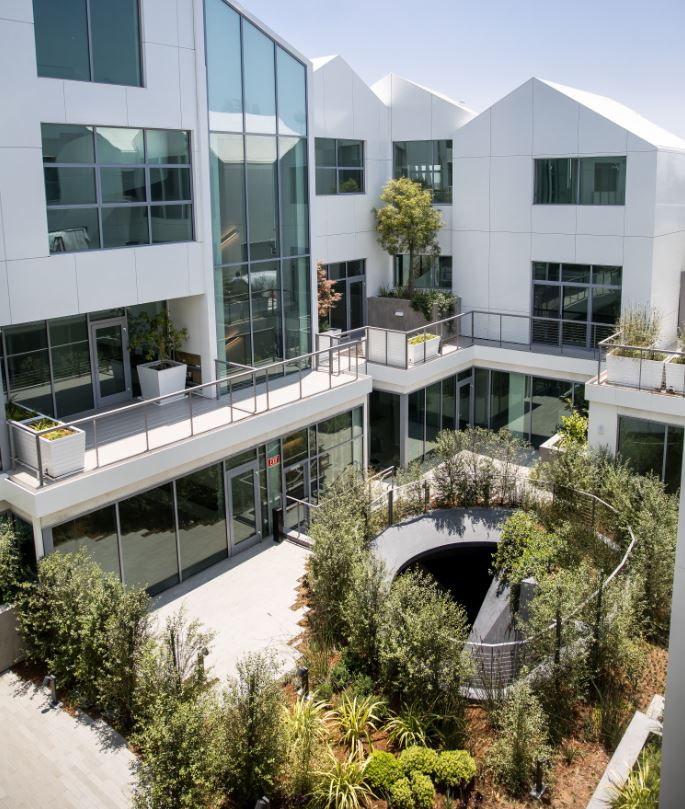 Residents enter Gardenhouse through a covered porte-cochère. Moving on, the private lobby allows guests and residents to experience a sanctuary, featuring a sky-filled oculus, centered on a meditative reflecting pool. The Residences also feature barrier-less transitions to the outdoors, as each showcase expansive, open concept floor plans with window walls and private outdoor living spaces, all designed to incorporate nature into the residential living experience.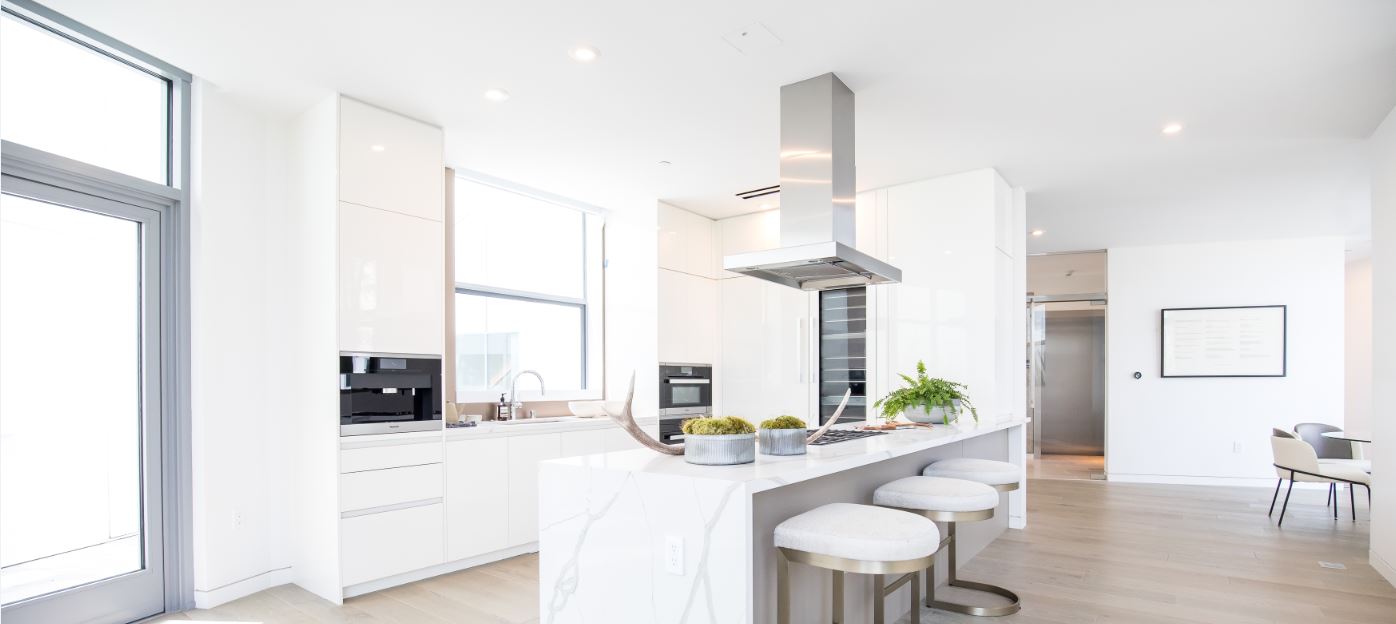 The interiors, done by Rottet Studio, incorporate finishes that complement the architecture with gallery-like spaces for furnishings and art. Rottet Studio is an international interior architecture and design firm with an extensive portfolio of more than 50 million square feet of corporate, hospitality and residential projects for the world's leading brands.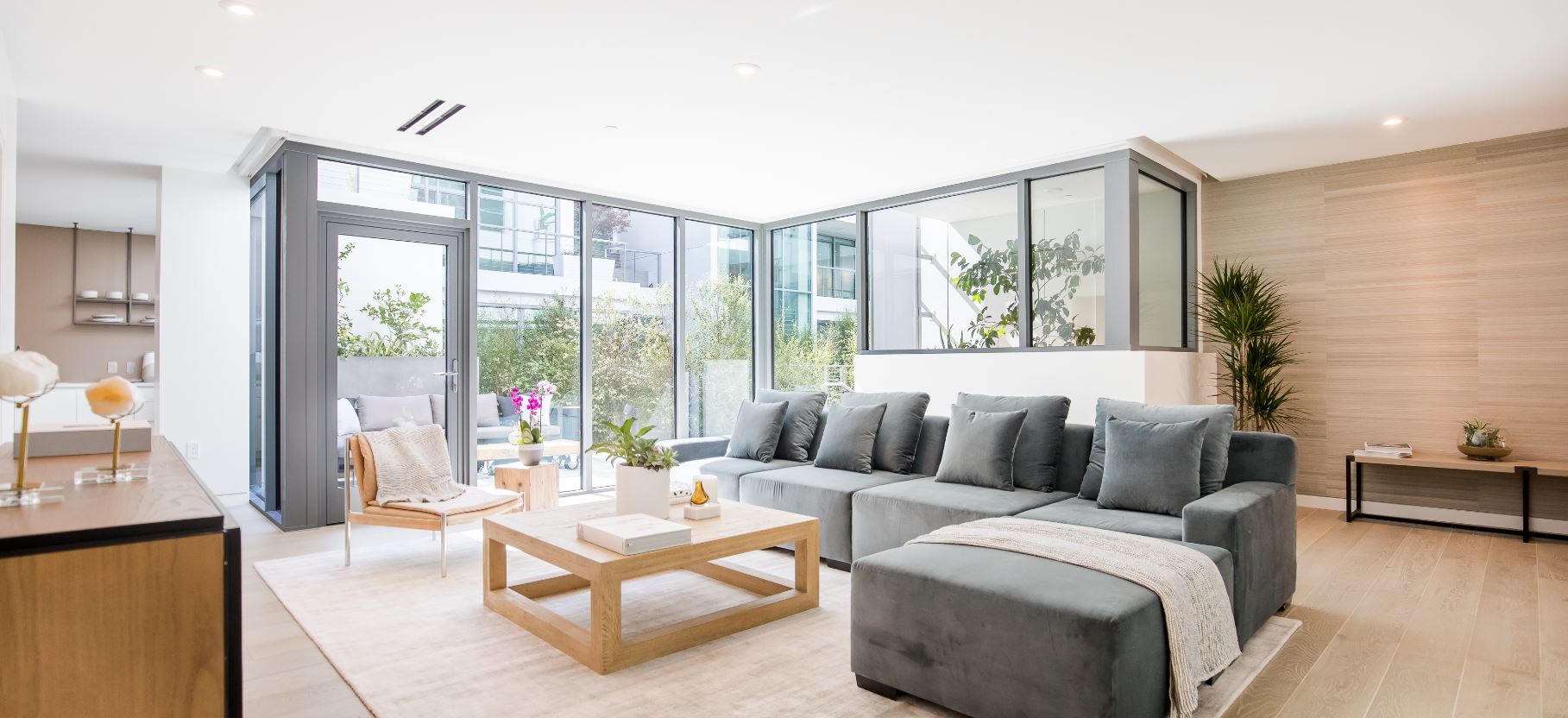 Lauren Rottet, the Founding Principal of Rottet Studio, is the only woman in architectural history to be recognized as a Fellow member by both the American Institute of Architects (AIA) and the International Interior Design Association (IIDA). Also, according to a jury of peers and readers of Interior Design magazine, Rottet Studio is recognized as one of the Top 3 Most Admired Design Firms in the World.
Compass is the exclusive sales and marketing agent for Gardenhouse. Pricing starts at $3.88M. For more information visit Gardenhouse online.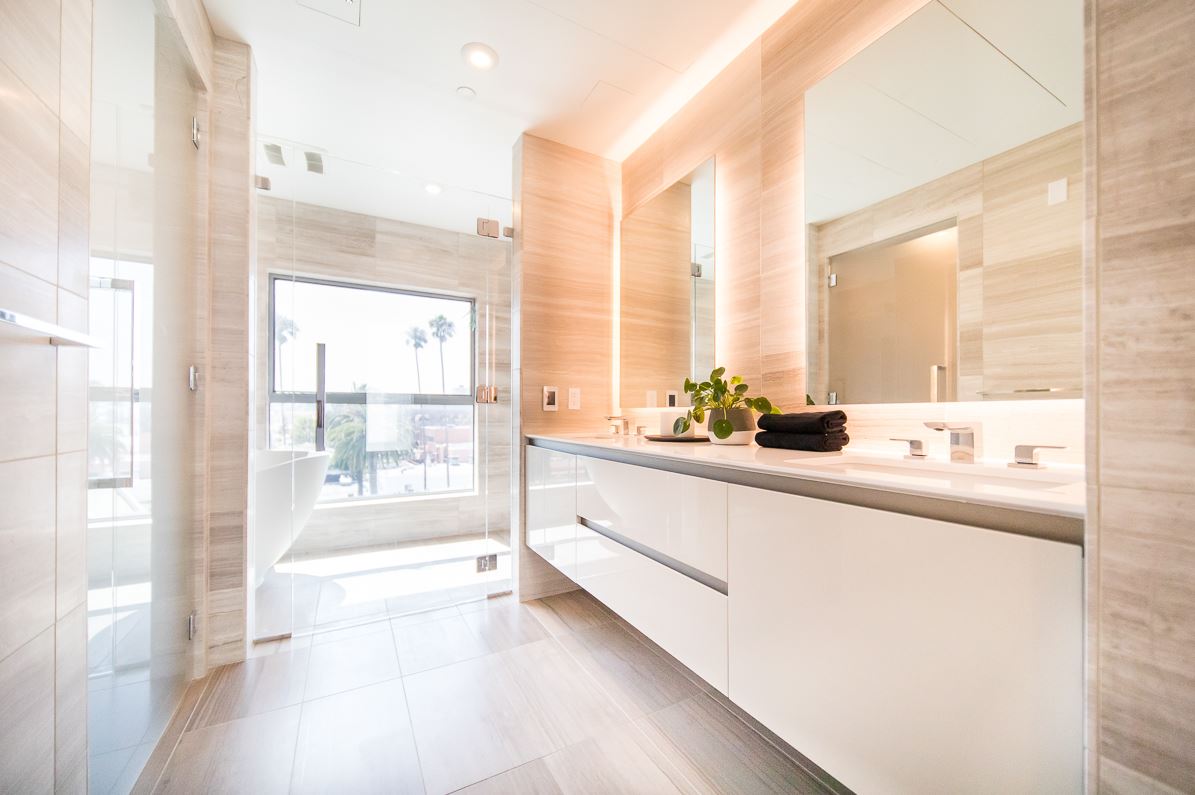 photos by Jason Speth, courtesy of Compass
Sky Villa, indoor/outdoor areas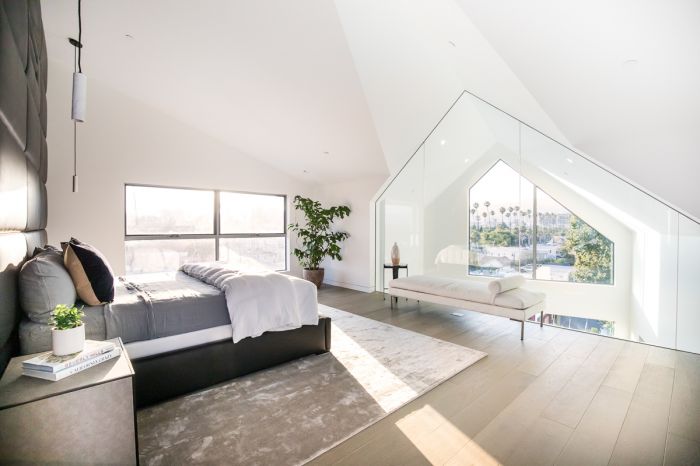 photos by Jason Speth, courtesy of Compass
Sky Villa bedroom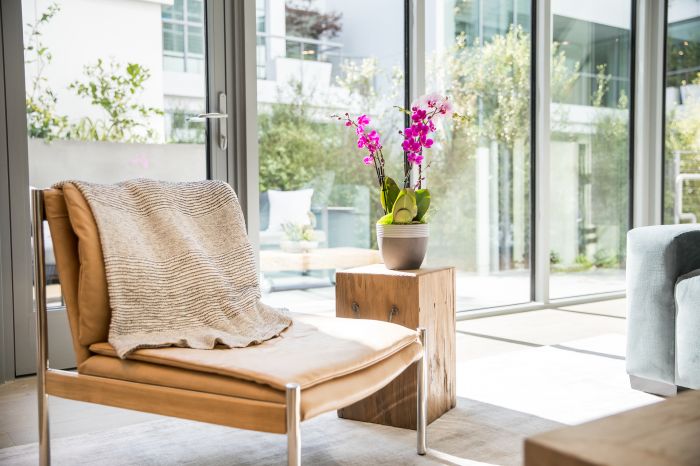 photos by Jason Speth, courtesy of Compass
Garden Flat Residence, Gardenhouse living area.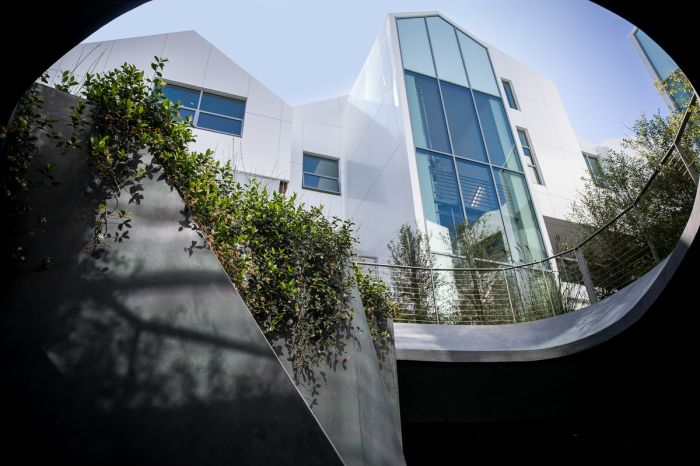 photos by Jason Speth, courtesy of Compass)
Sky Villa exterior, as seen from below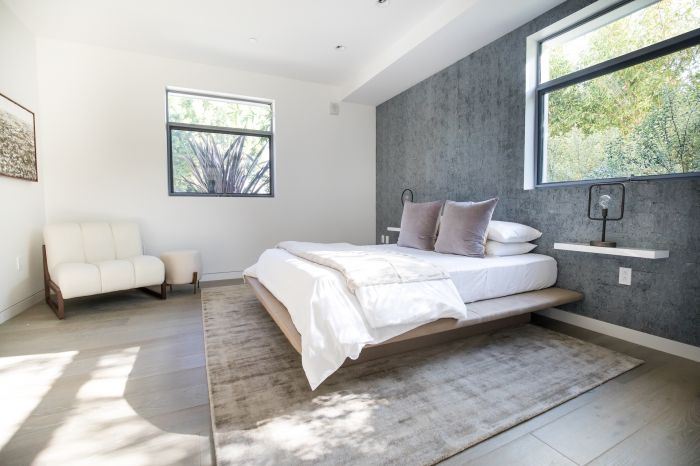 photos by Jason Speth, courtesy of Compass)
Row House Bedroom, Gardenhouse