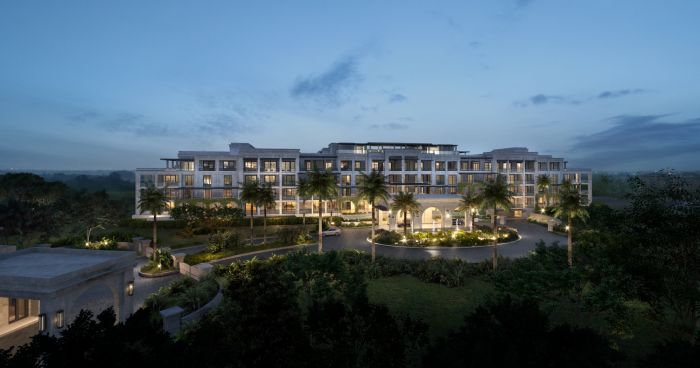 (credit: Coach House)
Just west of West Palm Beach lies a once-sleepy village that has become a booming destination for its equestrian events, attractions, and activities. Wellington has been named among Money Magazine's "Top 100 Best Places to Live" in both 2010 and 2019 and has continued to attract affluent families from all over the globe to compete at the Winter Equestrian Festival, International Polo Club, and the Adequan Global Dressage Festival. While this exclusive enclave in South Florida has acre upon acre of gated communities, it lacks turnkey ultra-luxury residential options—which is why businessman and owner of the BlackWatch Polo Team, Neil Hirsch, and his partners at CH Development LLC, are developing Coach House Wellington.
Designed specifically to attract the families and individuals who spend ample time in Wellington each year to participate in equestrian events, the Coach House condominium development will be located on five-and-a-half acres adjacent to Wellington's Equestrian Preserve Area and offer stunning panoramic views. Coach House will include 34 units ranging from 2,800 to 5,800 square feet, offered in eight impressive floor plans with private terraces. The building will provide residents up-close convenience to world-class polo and showgrounds, as well as over 100 miles of groomed bridle trails.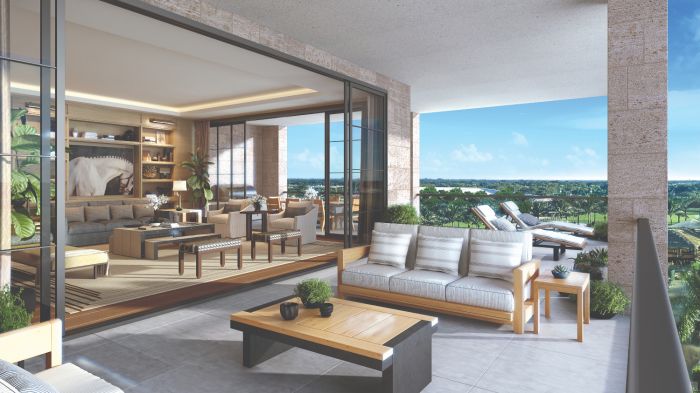 (credit: Coach House)
"We saw a void in the Wellington community," said Hirsch. "Coach House will be the first opportunity to enjoy a lock-and-leave lifestyle in a luxury private residence. Our homeowners will have the privilege of overlooking one of the world's top equestrian venues from Coach House."
Upon entry through its cordial porte cochere, residents are greeted with a first-class welcoming service that, like the rest of the Coach House experience, presents an easy, refined, and comfortable feel accented with contemporary amenities. Helping bring their vision to life from an architectural and design standpoint, Hirsch's team selected Architect Garcia Stromberg, Interior Designer Denise Kuriger, and Land Planner and Landscape Architect Schmidt Nichols to lead on design and construction of the building.
The property integrates amenities and environmental features typically found in a world-class, five-star hotel, ensuring a refined lifestyle for its future residents. Amenities include a high-end fitness center and spa, rooftop pool with private cabana (atop the 4-story building), Couch House Bar and Lounge, and a private dining room with a full catering kitchen.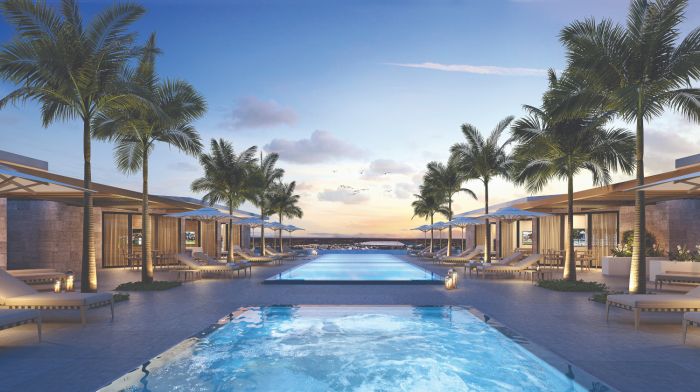 (credit: Coach House)
The development has already attracted high-profile names from the polo world: Both Nacho Figueras and Grant Ganzi have secured residences within the building, citing the proximity to the equestrian grounds and the spectacular amenities offered as the reasons for selecting their new vacation home.
Prices for units at Coach House start at $2.5 million.