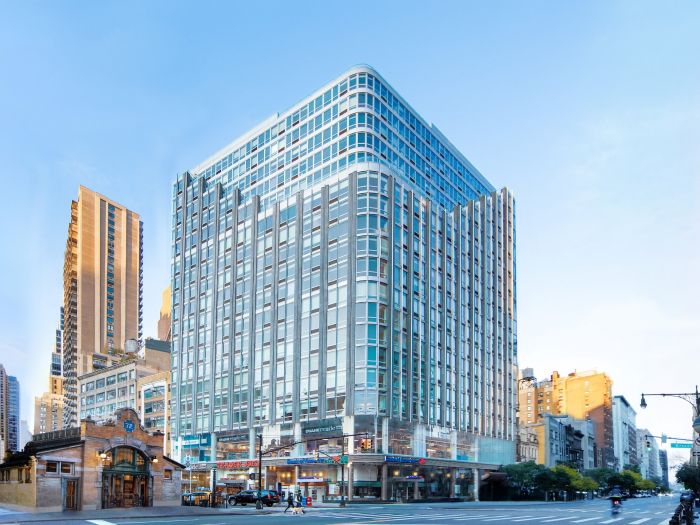 212 West 72ond Street
212 West 72nd Street, is an iconic modern Upper West Side building noted for its signature curved glass façade. Its dramatic presence reflects the neighborhood's most historic and picturesque corners and is undergoing a top-to-bottom transformation from rentals to condominium residences. A few days ago, Centurion Property Investors announced the launch of sales of 126 condominium homes, ranging from one- to five-bedroom layouts, with initial inventory priced from $1.25 million to $8.3 million.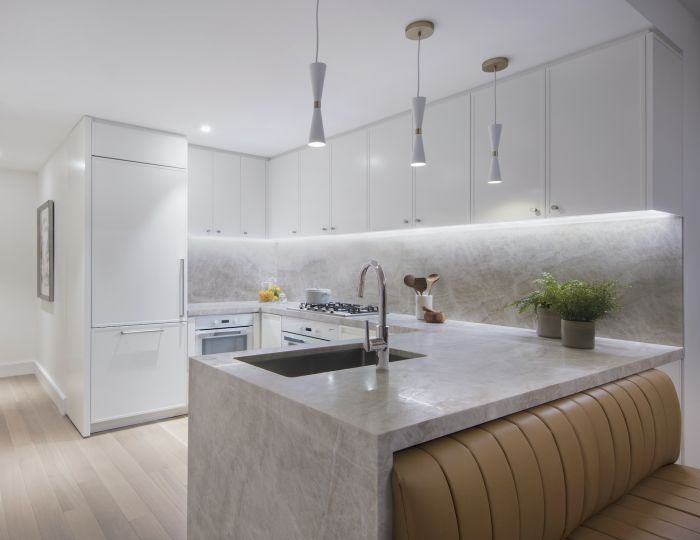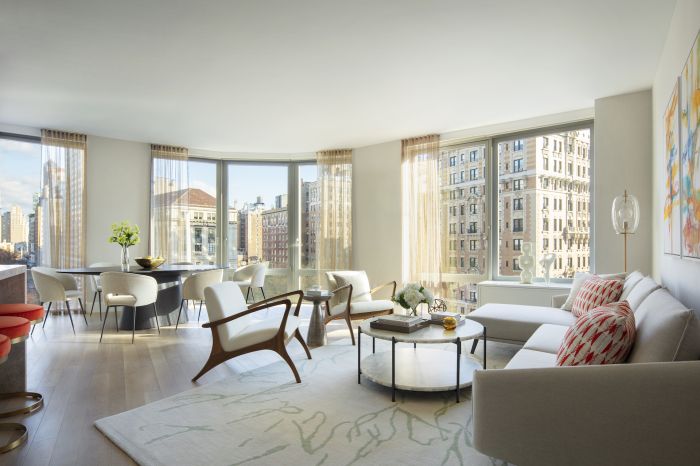 S. Frances
The top New York based design firm CetraRuddy has led the redesign of these residences, including upgraded and completely re-envisioned interiors and a new suite of amenities. The first completed model residences are now available to tour and experience, ahead of the building's Spring 2021 opening to residents.
"For 212 West 72nd Street's next chapter, we wanted to reinterpret modern living on the Upper West Side," said Nancy J. Ruddy, the founding principal of CetraRuddy. "The vast glass expanses that define the building's architecture flood the interior spaces with light, air, and a general feeling of serenity. We complemented the panoramic glass windows, not typically seen in many Westside buildings, with modern open floor plans that are not only welcoming but truly useful for an elevated New York City lifestyle."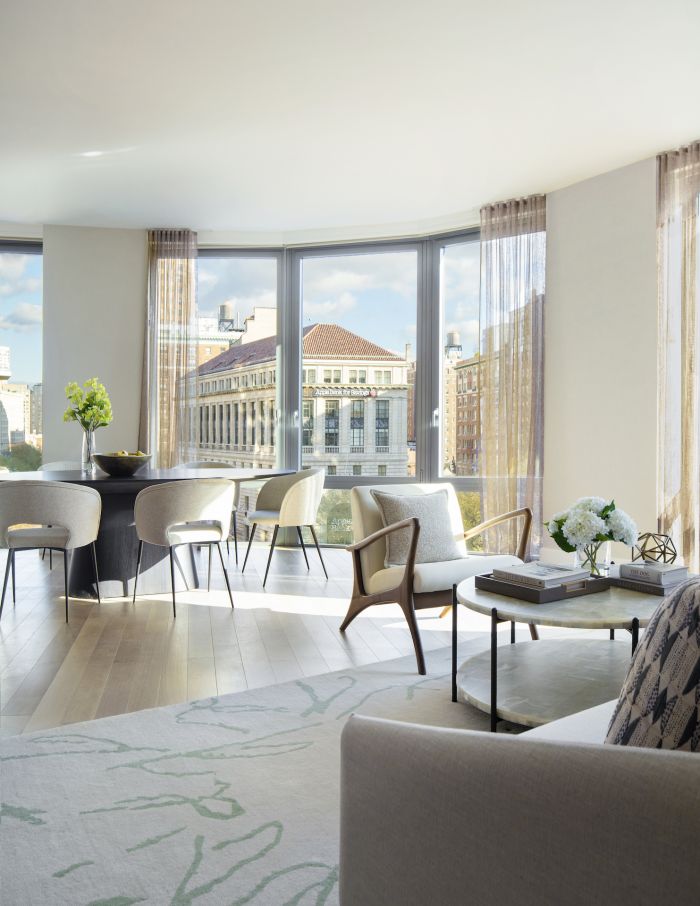 S. Frances-More Livng Area, Curved Windows.
In addition, CetraRuddy selected a soft color palette of neutral tones, subtle metallic accents and unique textures to complement the light-filled interiors, and incorporated finishes such as white lacquer and quartzite in the kitchens, and white oak plank flooring throughout. In the custom kitchens, the cabinetry and countertops are not only designed for form, but also for function with plenty of storage spaces.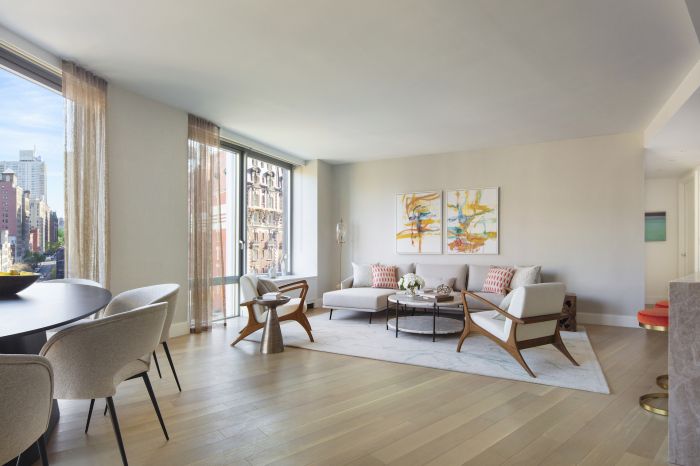 S. Frances-Great room --Living/Dining Room spaces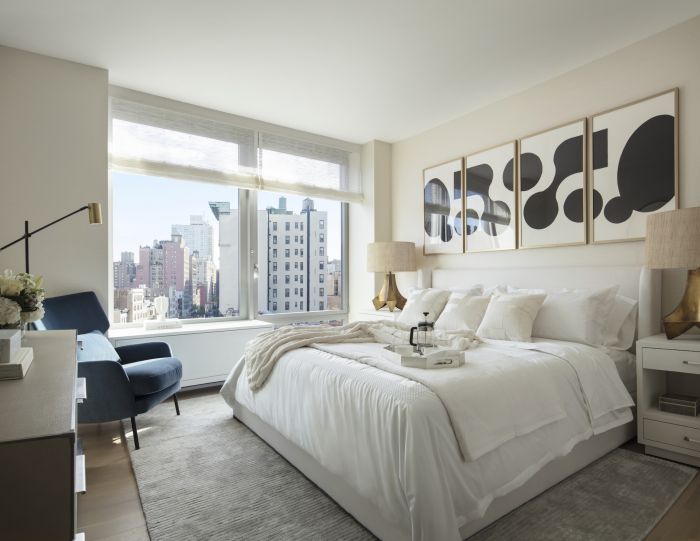 S. Frances
In the master bathroom, custom-designed vanities by CetraRuddy feature polished nickel accents and large, deep drawers clad in leathered textile. Medicine cabinets offering abundant storage are framed by nickel, and sconces accented by handmade crystal shades cast a softening light. Showers are crafted with fluted glass panels set in a polished nickel frame, and soaking tubs feature a custom marble surround. Floor-to-ceiling marble walls and honed marble floors complete the healthful sanctuary.