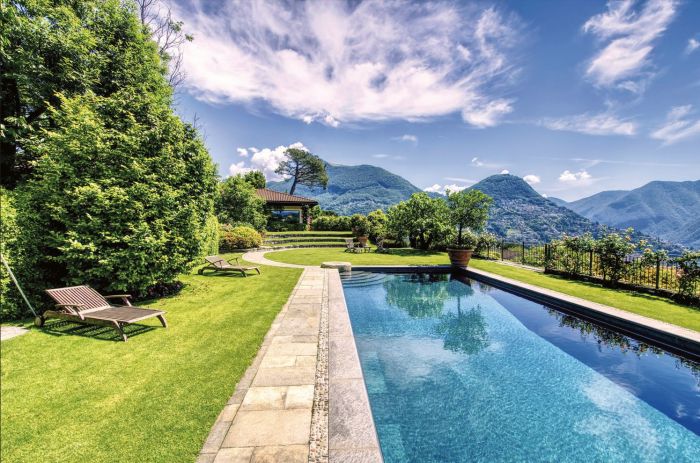 All photos courtest of Wetag Consulting
Ticino is Switzerland's southernmost canton, also known as Switzerland's sunny living room. The region borders Italy, and the sun is said to shine 300 days a year, creating what is known as a Swiss-Mediterranean lifestyle. Ticino is famed for its lush palm trees and bamboo vegetation, beautiful vistas, and privileged location. Situated only a few kilometers from Lake Como in neighboring Italy and less than an hour from Milan Malpensa and Bergamo international airports, it offers easy access to many exciting destinations. The best Swiss infrastructure combines with the Italian flair of la dolce vita to create a selection of genuinely memorable homes in the area.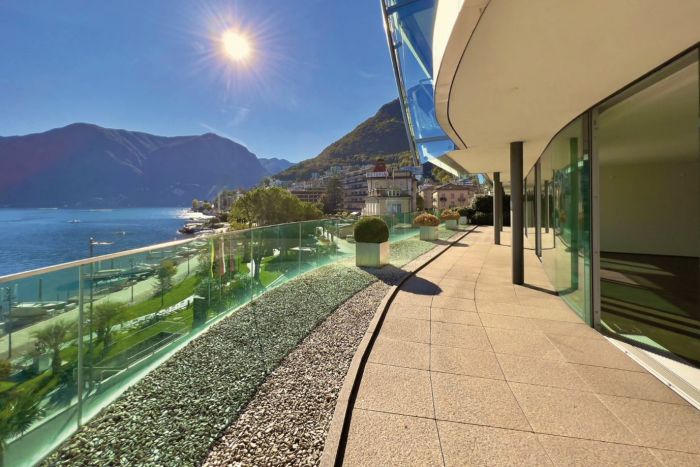 Set against this remarkable background, Wetag Consulting is an independent owner-managed boutique real estate agency dating back nearly five decades since its establishment in 1973. The company's team of experts prides itself on its detailed knowledge of the region's property and an intimate understanding of the market forces that affect it. This gives them the power to offer a highly professional and personalized marketing experience to discerning sellers and buyers worldwide. These incredible skills, depth of expertise, and professional approach mean that the experts at Luxury Lifestyle Awards have awarded Wetag Consulting a prestigious position in the TOP 100 Real Estate Brokers & Developers of the World in 2022.
With its management office in Locarno and two branch offices in Lugano and Ascona, Wetag Consulting markets a broad selection of real estate in the Lake Maggiore and Lake Lugano areas, as well as the beautiful valleys of Ticino. The premium portfolio includes luxury villas, sophisticated penthouses, modern masterpieces, and timeless architectural icons. Truly exceptional properties that Wetag Consulting match with their discerning customers' needs.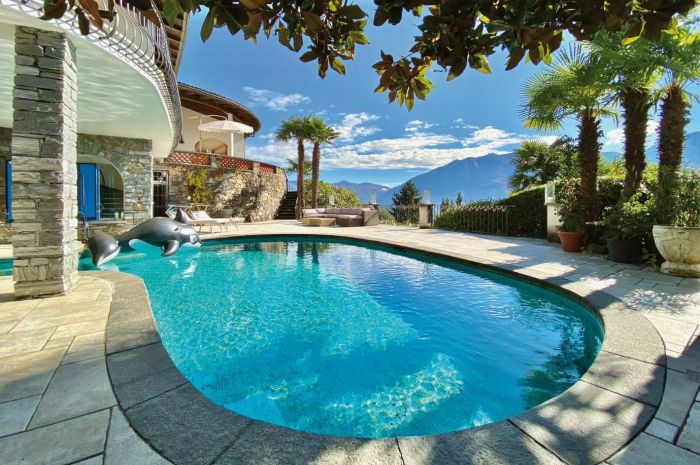 The team members are carefully selected for this demanding service based on their qualifications and commitment. Between them, they speak six languages to cater to their international clientele - English, German, Italian, French, Spanish and Portuguese. Their passion for property and the beautiful region of Canton Ticino is evident in their quest to find the perfect luxury home for every customer. Through close consultation, the experts are dedicated to understanding every client's needs to match the property with their lifestyle. Wetag Consulting goes the extra mile, providing detailed information about the local area and its facilities, helping countless customers enjoy new lives there.
The company is a member of the leading international luxury real estate network. It can offer customers exclusive marketing contracts and market homes to potential buyers from over 70 countries. Its customized services include the acquisition and sale of residential property, assistance attaining residence permits, and assistance with tax-related legal issues.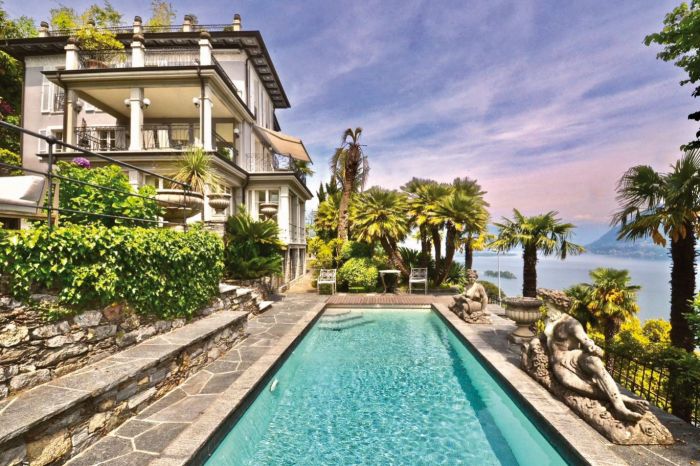 Over the years, the company has assisted royals, pop stars, artists, executives, and politicians in finding their dream homes in this magnificent part of Switzerland. The company is highly regarded worldwide, with its consultants regularly invited to speak at international conferences and congresses. Their commitment to keeping up to date with the latest marketing trends and developments in the global real estate market is highly respected. And their dedication to the ultimate personalized service makes them stand out in the marketplace. This makes them the worthy recipient of this impressive ranking in the TOP 100 Real Estate Brokers & Developers of the World in 2022.
To learn more about Wetag Consulting and its exceptional luxury real estate market service, visit www.wetag.ch/en.