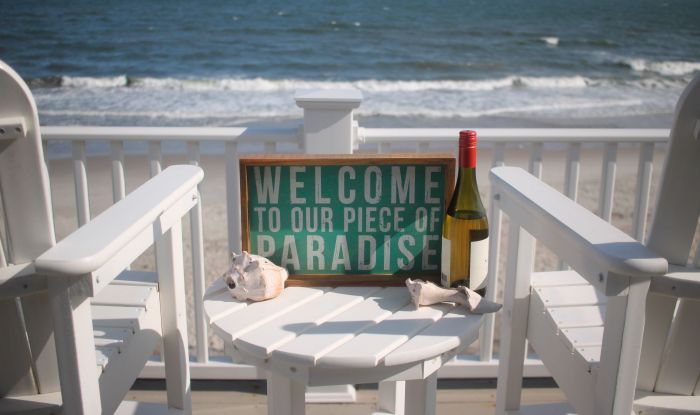 All Photos Credit Shutterstock
Are you interested in investing in the luxury vacation real estate market? Many travelers have moved away from staying in hotels in return for the luxury and comfort that comes with a personal vacation rental. This makes vacation rentals an excellent opportunity for those willing to invest. We have compiled a list of a few of the top destinations in the United States for investing in vacation rentals.
Destination # 1 - New York, New York
New York, New York, may have one of the most expensive real estate markets in the country, but it also has high demand. Every year, millions of tourists flock to New York City to immerse themselves in the flashing lights and unique vibe of the city. Hotels may be abundant in New York, but a small percentage of travelers prefer the privacy and luxury that comes with downtown apartments. These properties can be pricey, but securing the right loan could prove to be a profitable strategy.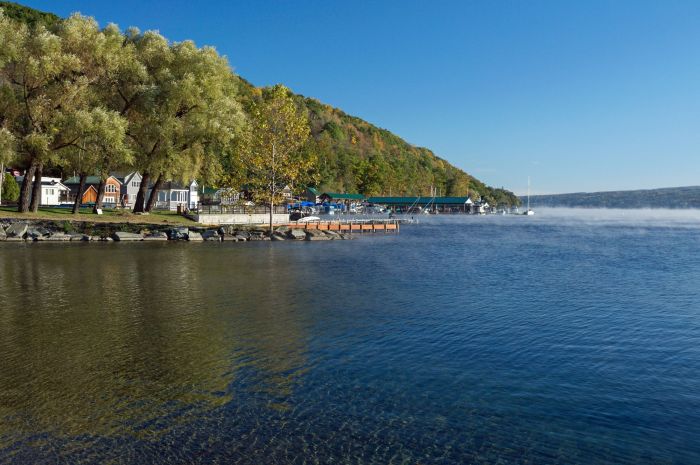 Finger Lakes, New York
Destination # 2 - Finger Lakes, New York
If the busy city of New York isn't for you, consider a vacation rental in Finger Lakes, New York. The Finger Lakes are a popular travel destination for New York's big city residents. The Finger Lakes are made up of 11 beautiful lakes and numerous wine trails, making it a popular destination for summer vacations. The most profitable rentals in the Finger Lakes are ones with water access, but you can make a nice profit by choosing a property near the water, too.
Visio Lending offers a DSCR loan New York residents and investors can take advantage of to fund vacation rental properties in the Finger Lakes.
Destination # 3 - Gatlinburg, Tennessee
Tourism in Gatlinburg, Tennessee, has blown up as people learn about its natural year-round beauty. Situated in the Great Smoky Mountains National Park, Gatlinburg is a popular vacation destination for outdoorsy travelers. Many travelers who visit Gatlinburg are looking for an authentic mountain experience without being too rugged. Large, expansive cabin retreats with accommodating amenities are all the trend now. The larger, the better, too, since Gatlinburg is a popular destination for larger or extended families to visit.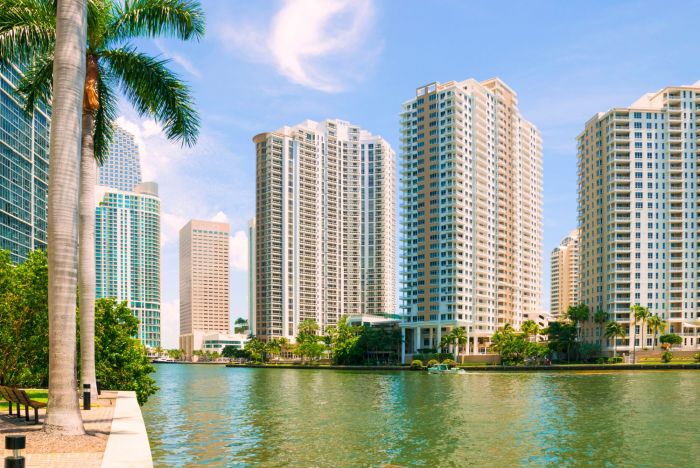 Miami, FL
Destination # 4 - Miami, Florida
Miami tourism has been consistent for many decades, with a commonly shared perception that it's where the most famous and glamorous travel. Five-star restaurants and million-dollar cars frequent the streets of Miami. While the hotels in Miami get plenty of business, many visitors are looking for something more luxurious. Travelers celebrating a honeymoon or milestone birthday are usually willing to splurge on private condos with pools and large kitchens, making it a great place for short-term real estate investors.
Destination # 5 - Destin, Florida
If you're interested in investing in something more beachy, Destin, Florida, is worth a consideration. Located in the Florida panhandle, it's taken a few years for the beach town to take off. However, by now, people have come to love the mile upon mile of beachfront and nature trails within the city. You'll also find a lot of fresh seafood restaurants and lively clubs in Destin, making it a popular spring break getaway. Purchasing a beachfront condo in Destin can be a great choice for investors.
Destination # 6 - Holland, Michigan
Detroit and the upper peninsula get most of Michigan's attention, but the state's west coast is also a popular vacation destination. Holland offers travelers a small-town vibe amongst ample restaurants and stores. Each year, the city of Holland also attracts thousands of visitors for its tulip festival. Owning a vacation rental during this time almost guarantees a fully booked rental property.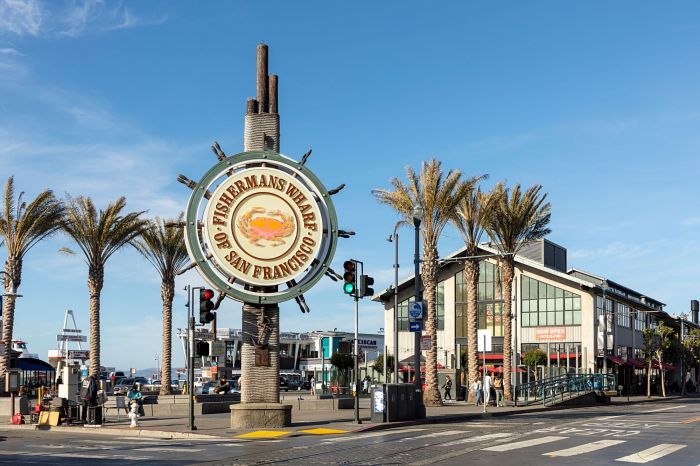 San Francisco, CA
Destination # 7 - San Francisco, California
San Francisco is one of the busiest cities in the country, making it a profitable place for a vacation rental. Hotels are plenty in San Fran, but the rooms are often very small, and amenities are limited. The real estate market in San Francisco has also consistently gone up year over year, meaning you can expect your property to not only maintain its value but it's also likely to increase. San Francisco is also close to the technology hub, Silicon Valley. Just a short distance away, you can attract business travelers to your vacation rental who prefer the extra workspace that comes with a private rental.
Destination # 8 - Lake Anna, Virginia
You have either heard of Lake Anna, or you haven't. Lake Anna, Virginia, experienced an explosion of tourism over the last few years. Recently named the number one best place to buy a vacation home in 2023 by Vacasa, you can only expect the demand to continue rising. Homes are affordable, and demand is high, making it a suitable place for investors.
Destination # 9 - Okaloosa Island, Florida
Okaloosa Island is close enough to Destin but far enough to attract its own type of traveler. Okaloosa Island appeals to families and snowbirds who want to enjoy warmer weather year-round. Much of the city is walkable, making it an easy vacation. Investors can easily fill their rentals with an asset in Okaloosa Island.
Real estate investors who want to focus on vacation rentals have a lot of excellent options in the United States. Whether you want something deep in a national park or overlooking the Atlantic Ocean, the right property can earn you a lot of money. Make sure you research your lending options and consider DSCR loans when financing your vacation rental investment project.