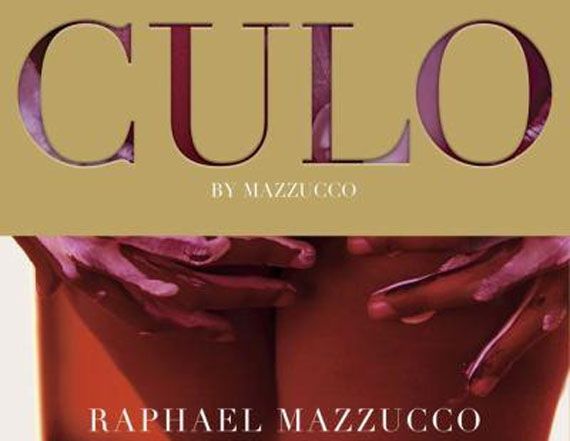 Photo Courtesy of Amazon.com
Music impresario and entrepreneur Sean 'Diddy' Combs, Interscope Geffen A&M Chairman Jimmy Iovine, and fashion photographer and visual artist Raphael Mazzucco have aligned to head up a vanguard of an art movement that focuses on the beauty of the female backside. Combs, a man confident in his knowledge of defining sexuality, served as the exec editor for this 248-page, full-color coffee-table book titled
Culo by Mazzucco
.
The word 'culo' is the Italian vulgarism that equates to "arse" and "ass" in Britain and America, respectively, when referring to the buttocks. The book, which will retail at $65, will be available both in stores and as an e-book on November 22, 2011.
Diddy said that Raphael Mazzucco is a true artist who relied on instinct in capturing a raw, natural sense of beauty through his lens in
Culo by Mazzucco
. He also said that the photographer's work is passionate and powerful. Mazzucco was commissioned to
travel the world
in pursuit of capturing images of woman with beautiful buttocks. "I wrestled for weeks with ideas about how to tackle this concept," said Mazzucco, with no pun intended. 
"I have relished every brush stroke, every hypnotic flash in which I reach deep down into my gut and pull out a glimpse of the world as only I see it."
Diddy and Jimmy Iovine unveiled select images from the photo art book on the HBO series "Entourage" that aired last month on August 28, 2011, when actor Adrian Grenier's character, Vince, was in a studio doing a photo shoot on with Mazzucco. Photographs from the book appeared on the set.
Images from
Culo by Mazzucco
also appear in a video for the song, "Pass At Me," which features Pitbull and multi-platinum artist Timbaland performing together. The video can be viewed at 
Culo.Interscope.com
. Raphael Mazzucco's "Culo" art collection will appear in a series of exhibitions in the U.S. and abroad.