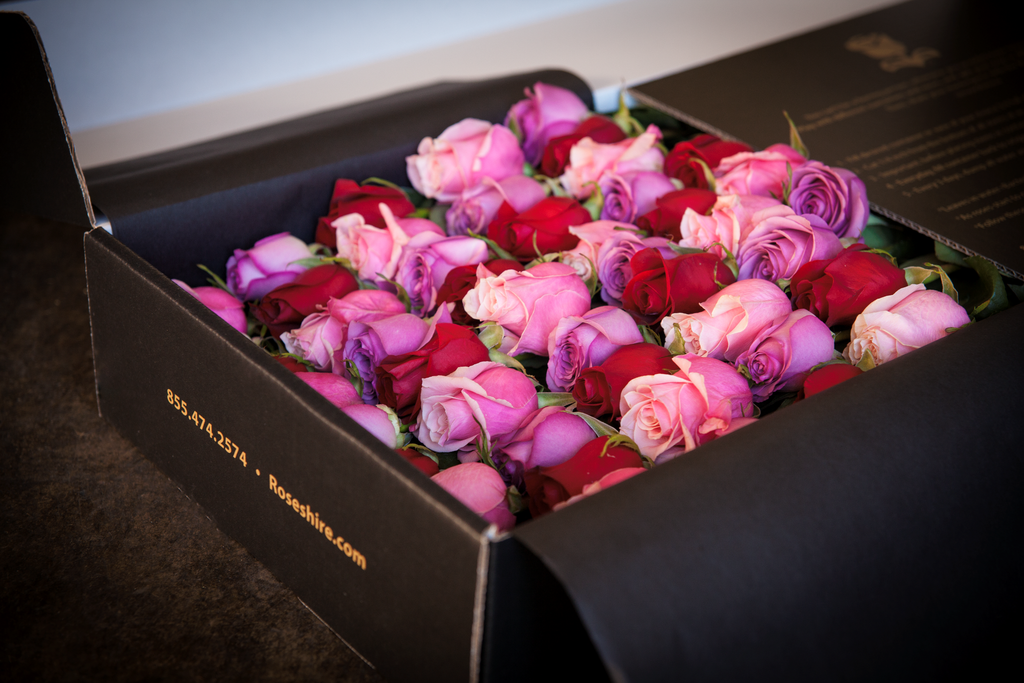 Photos Credit: Roseshire
Roses on Valentine's Day may seem cliché, but the practice doesn't seem to be waning in popularity. With roots tracing all the way back to 16th century, the rose is considered to be one of the most romantic flowers; a popular representation of affection—especially on February 14. Popular as they may be, rose arrangements haven't really evolved much over the years, which is why Roseshire is attempting to shake things up and brand the flower as their own.
Selling premium-sized arrangements exclusively online, the San Francisco-based Roseshire was founded by Nasim Pakmanesh and Don Hotton, in hopes of becoming the branded name for roses—much like Kleenex is for tissues. They promise that unlike other companies, what you order online is what you will actually get on your doorstep. The roses are sourced from sustainable growers and presented in a sleek box that allows them to be arranged in a way that shows each bloom off. To make sure the flowers are still fresh upon arrival, each stem is also inserted in its own water tube.
At the time of publication, Roseshire offers three different kinds of arrangements—Kiss, Red, and Snow (all three start at $129 for one dozen)—as well as nationwide, overnight shipping.