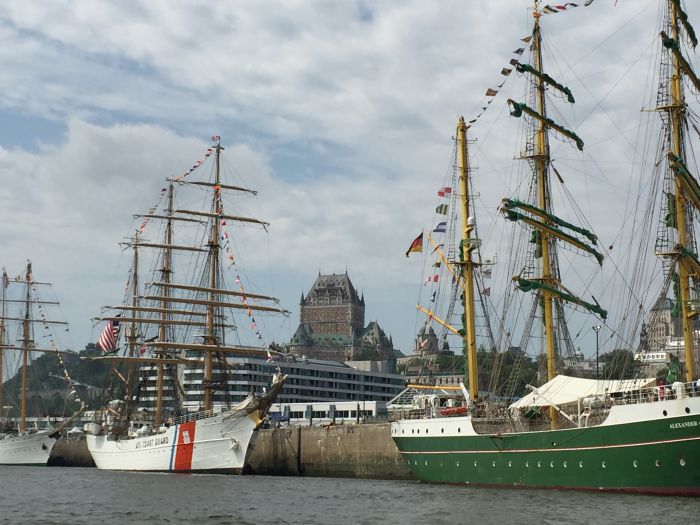 Cynthia Dial
The first time I visited Quebec City was magical. It was January, my purpose was to experience Winter Carnival and I returned in love with Canada's wedding-cake white wonderland. My reappearance – a 180-degree departure in time – was in July for its Tall Ships Regatta along the Saint Lawrence River.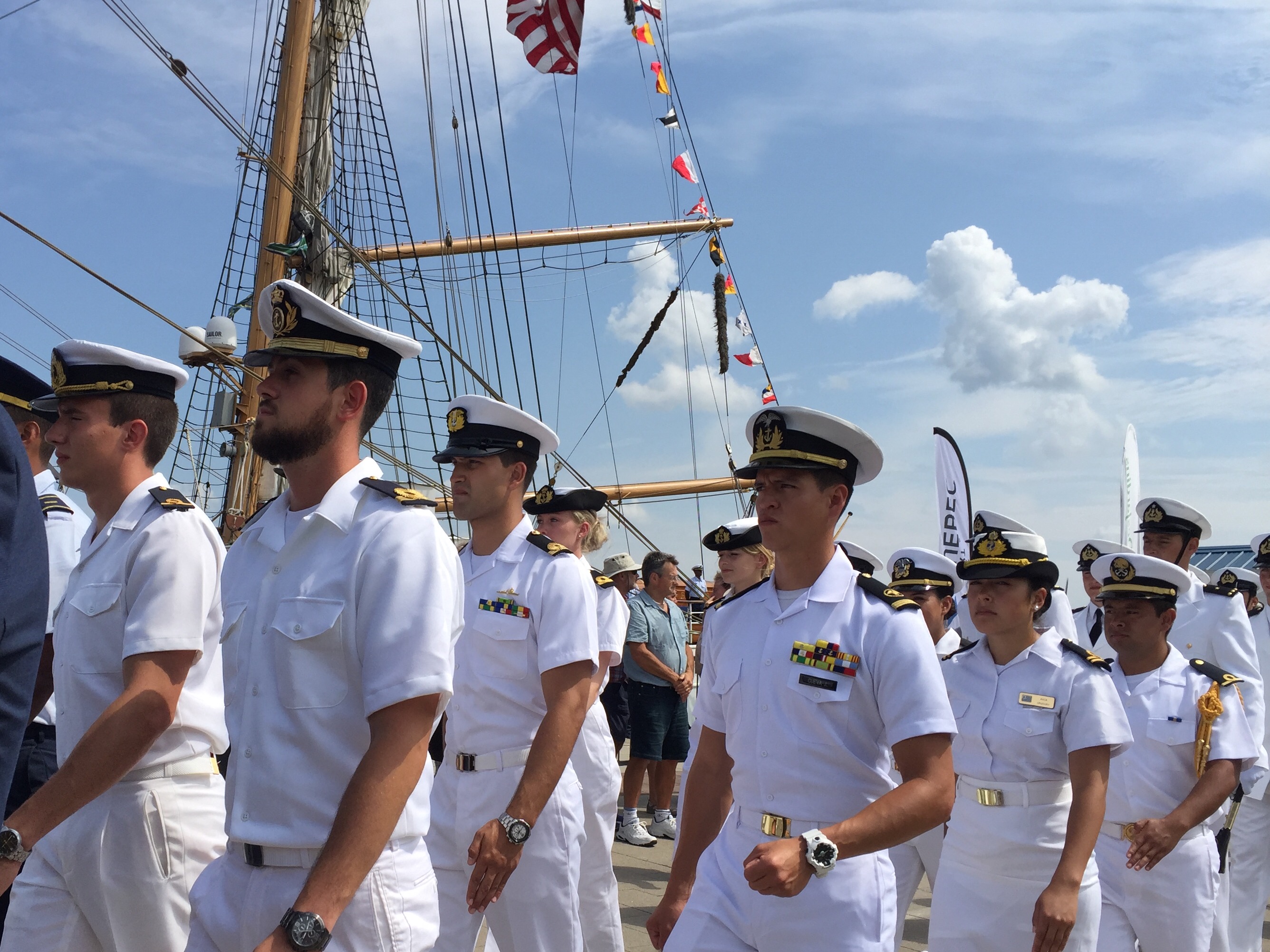 Cynthia Dial
Imagine a weekend replete with approximately 40 around-the-world tall mast sailing vessels, 3,000 international sailors in dress uniform and all the revelry surrounding such an event – from its opening day Parade of Ship Crews and onboard visits to its closing night's fireworks show and following morning's Sail-Away of the Tall Ships toward Ile d'Orleans.
Though opposite in timing and different in tone, the two visits underscore some of Quebec City's most fetching lures – around-the-calendar options and regardless-of-season optimism. It was a local who summated the country's go-with-the-flow attitude: "We don't see the glass as half empty or half full. For us, it's always full."
Cynthia Dial
Follow me for a peek into the best of a city that is positively charming, whenever and wherever you go. Though situated little more than 150 miles east of Montreal and almost 3,300 miles west of Paris, the 3,475 square-mile municipality is decidedly French. Home to more than 700,000 residents – 95 percent of whom are native French speakers – here you'll find summer window boxes overflowing with flowers, cafes serving crepes and croissants (and in cold weather, the hot alcoholic drink, Caribou) and cobblestone streets everywhere.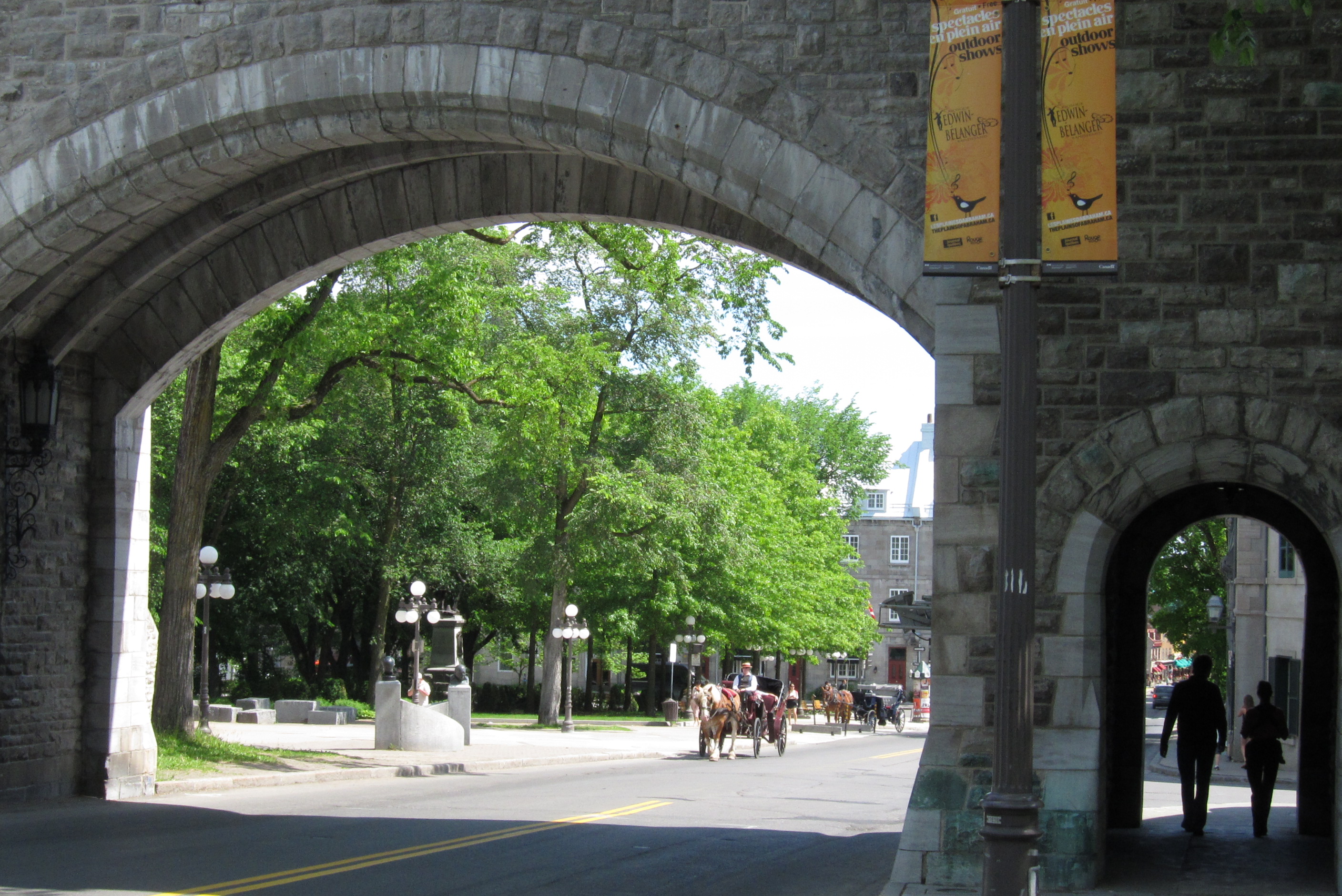 Cynthia Dial
Quebec City began in the early 1600s as a fur trading post (a continued main staple, fur boutiques are abundant), its founding father was French explorer Samuel de Champlain and Louis XIV transformed the once simple outpost into a French provincial capital of North America. Now, 400 years later, the effect of multiple battles with the British Empire throughout its history remains apparent in its appealing French and British mix.
A contemporary example of preeminent North America coupled with European cachet best describes Quebec City – a modern-day town with minimal crime, low unemployment and few miles to the countryside. Additionally blessed with a walled Old Town replete with quaint, narrow streets bursting with celebrated monuments, ethnic eateries and Quebecois-style boutiques, it was recognized as a UNESCO World Heritage Site in 1985 for this encircling past.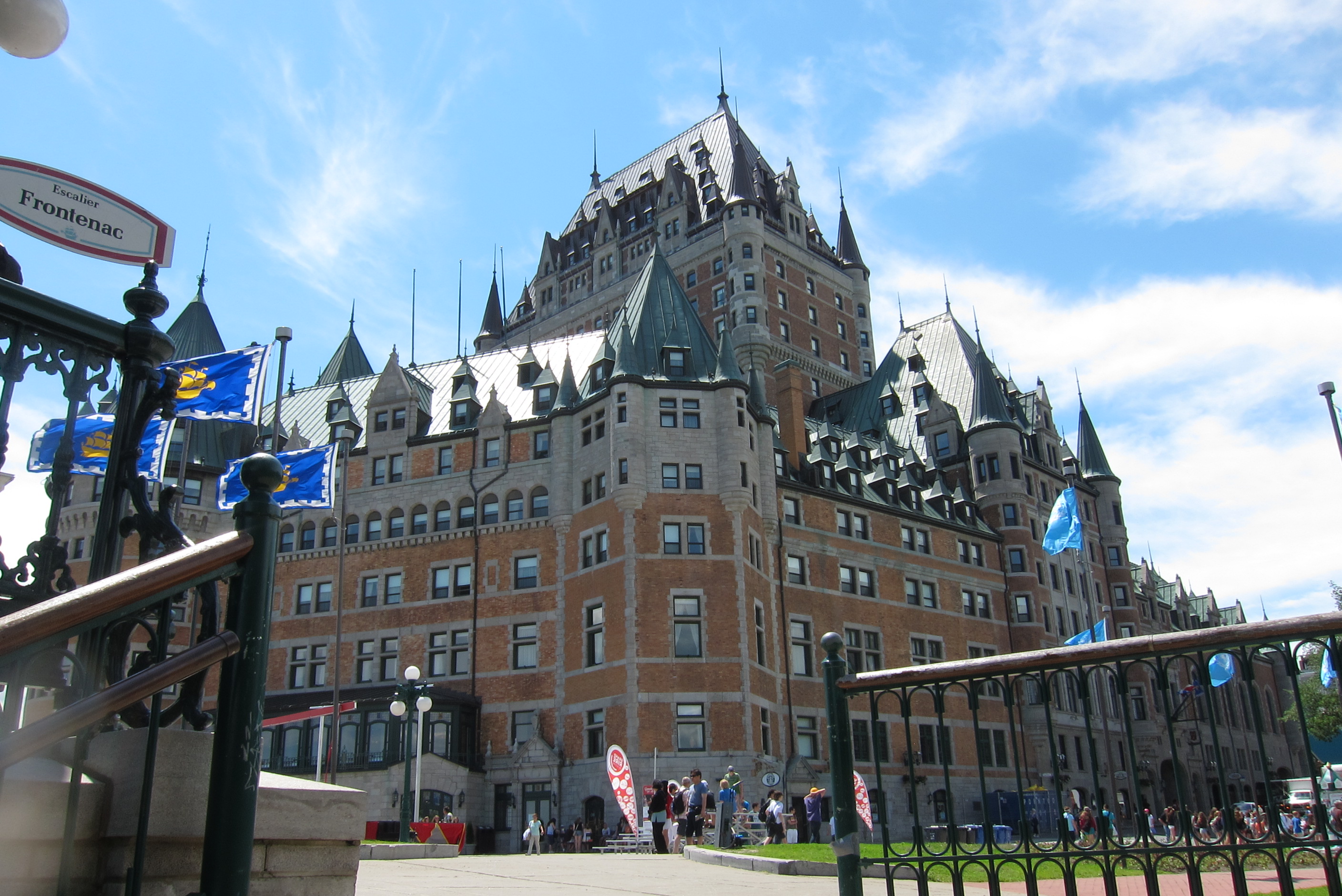 Cynthia Dial
Within its walls and overlooking the Saint Lawrence River, Fairmont Le Chateau Frontenac dramatically sits atop the city's cliff as if a lighthouse protecting the waterway and beckoning travelers to stop and stay. Historically as colorful as its setting, the hotel was built in the late 19th century as a luxurious stopover for passengers of the Canadian Pacific Railway, named for Count Frontenac (a notable governor of New France) and was the setting of the World War II conference attended by US President Franklin Roosevelt, British Prime Minister Winston Churchill and Canadian Prime Minister William Lyon Mackenzie King at which D-Day was planned.
The Chateau, as the hotel is affectionately called by locals, is at the center of Quebec City's activity with Dufferin Terrace and the Champlain Monument at its back door. Dufferin Terrace is the wooden walkway adjacent to the cliff's edge that runs beyond the length of the hotel and attracts runners, strollers, singles, families, locals and tourists alike.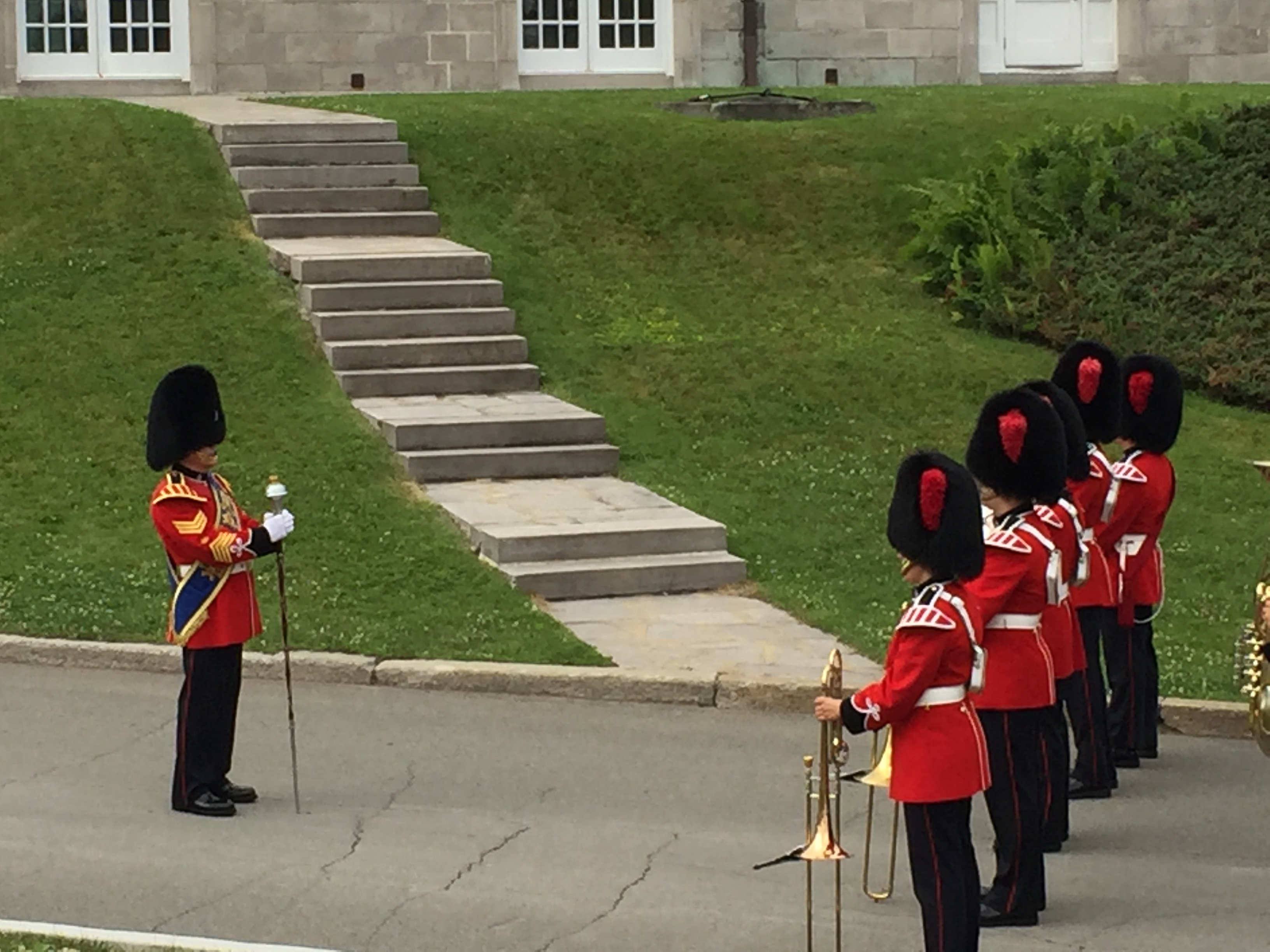 Cynthia Dial
Anchored at one end by the Champlain Monument, the base of this landmark duplicates a stage. Featuring street performers – from euphonious singers to gymnastic-inspired routines – this is Quebec-style entertainment. As signage reads: "Street performing is a tradition recognized by the city of Quebec."
Taken from Buckingham Palace's ritual, the Changing of the Guard at the Citadelle parade grounds is the ceremonial relief of the garrison's on-duty guards by their replacement sentries (all attired in scarlet military dress and tall bearskin hats). Complete with music of the Regimental Band and the guard's mascot, Batisse the Goat, this is a long-standing tradition since 1928.
Nearby is the 250-acre Plains of Abraham. The site of a major battle and former municipal airport (Charles Lindbergh landed here), this city park and prime gathering spot attracts 1,000,000 annual visitors. Whether it's the setting of Winter Carnival, the summer venue of concerts (think Paul McCartney and Celine Dion) or simply locals' favorite outdoor scene for picnics and people watching, it's analogous to New York's Central Park and Hyde Park of London.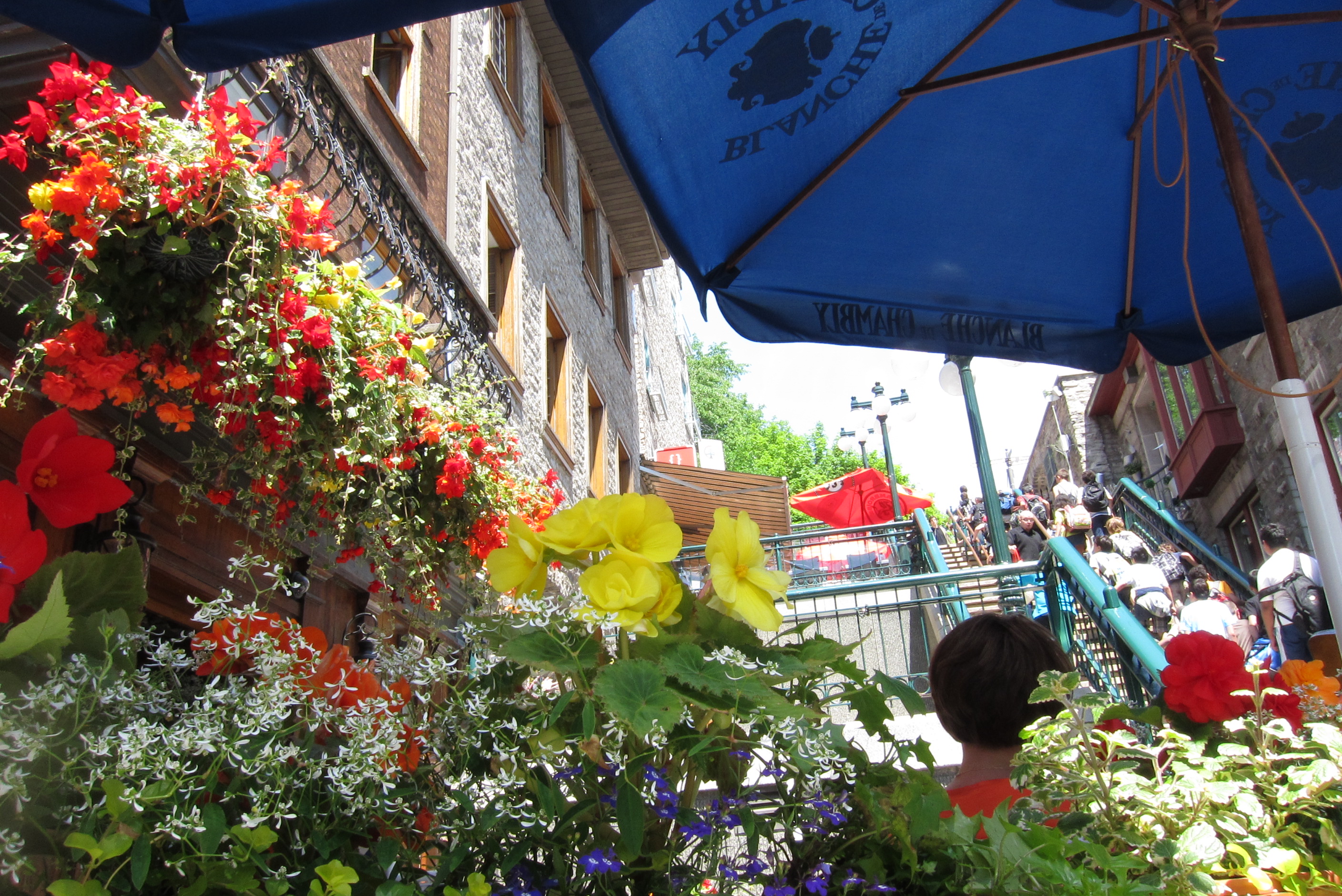 Cynthia Dial
A stairway, albeit a steep one, goes from Upper Town's sites to Lower Town. Reached from the staircase near the Champlain Monument or by funicular, this cable car ride – representing one of the continent's only such means of transportation and one of the region's oldest businesses (1879) – operates along the cliffside at a 45-degree angle.
At its base is Quartier Petit-Champlain. Once a tiny portside village of trading posts, today it is a restored refuge of back-in-the-day homes and one-of-a-kind storefronts. The Leonardo DiCaprio movie, "Catch Me If You Can" was filmed here and its thoroughfare and North America's oldest avenue, Little Champlain, was once voted Canada's most beautiful street.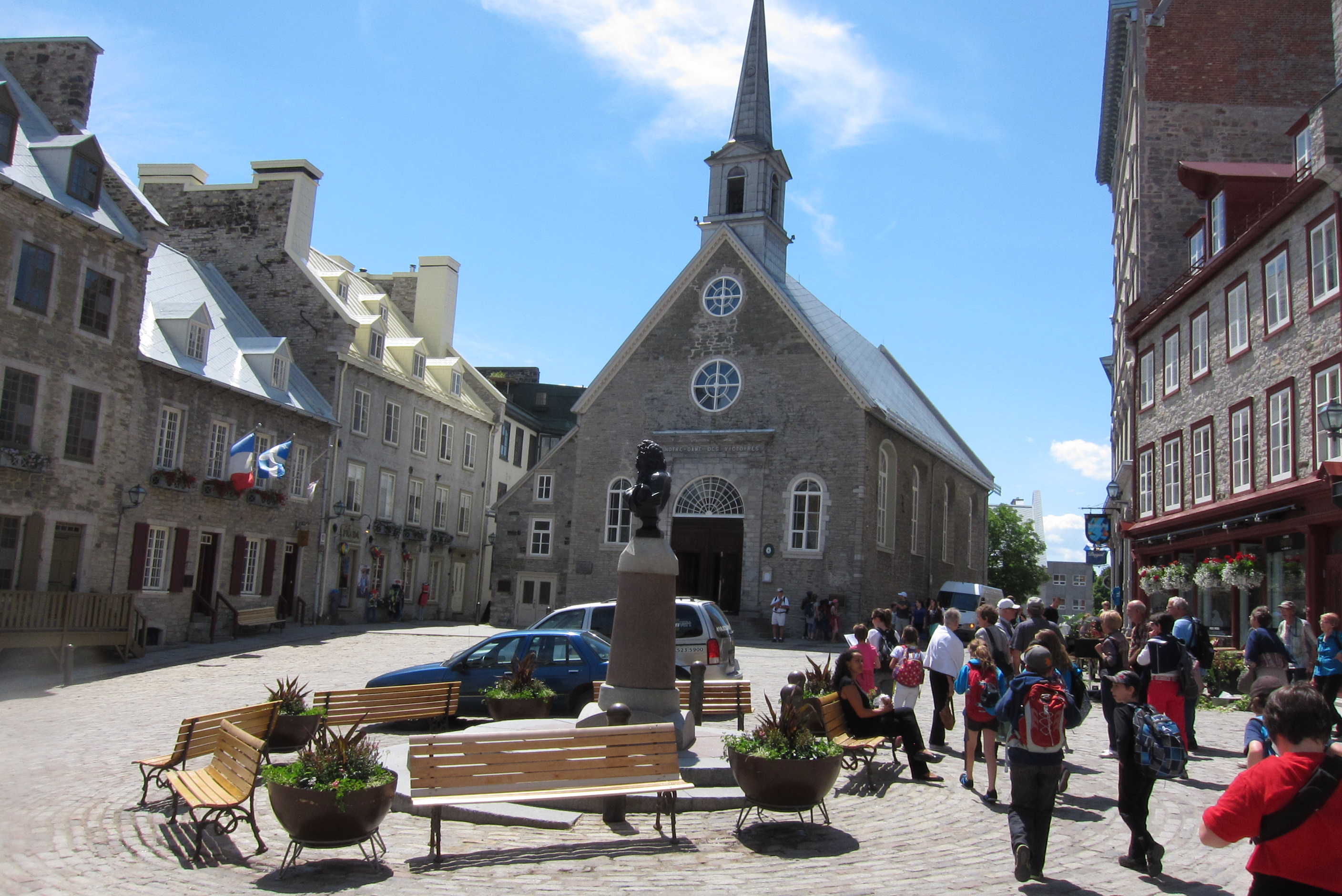 Cynthia Dial
Lower Town is also the setting of innumerable and incomparable restaurants. Cochon Dingue (Crazy Pig) is a local favorite, so expect to wait. But with such treats as seafood pot pie and sugar pie (voted "best in town"), it's worthy of a time commitment. Its sister restaurant Le Lepin Sauté (Carefree Rabbit) is where to dine for rabbit meat and duck, and in warmer weather its patio is unbeatable.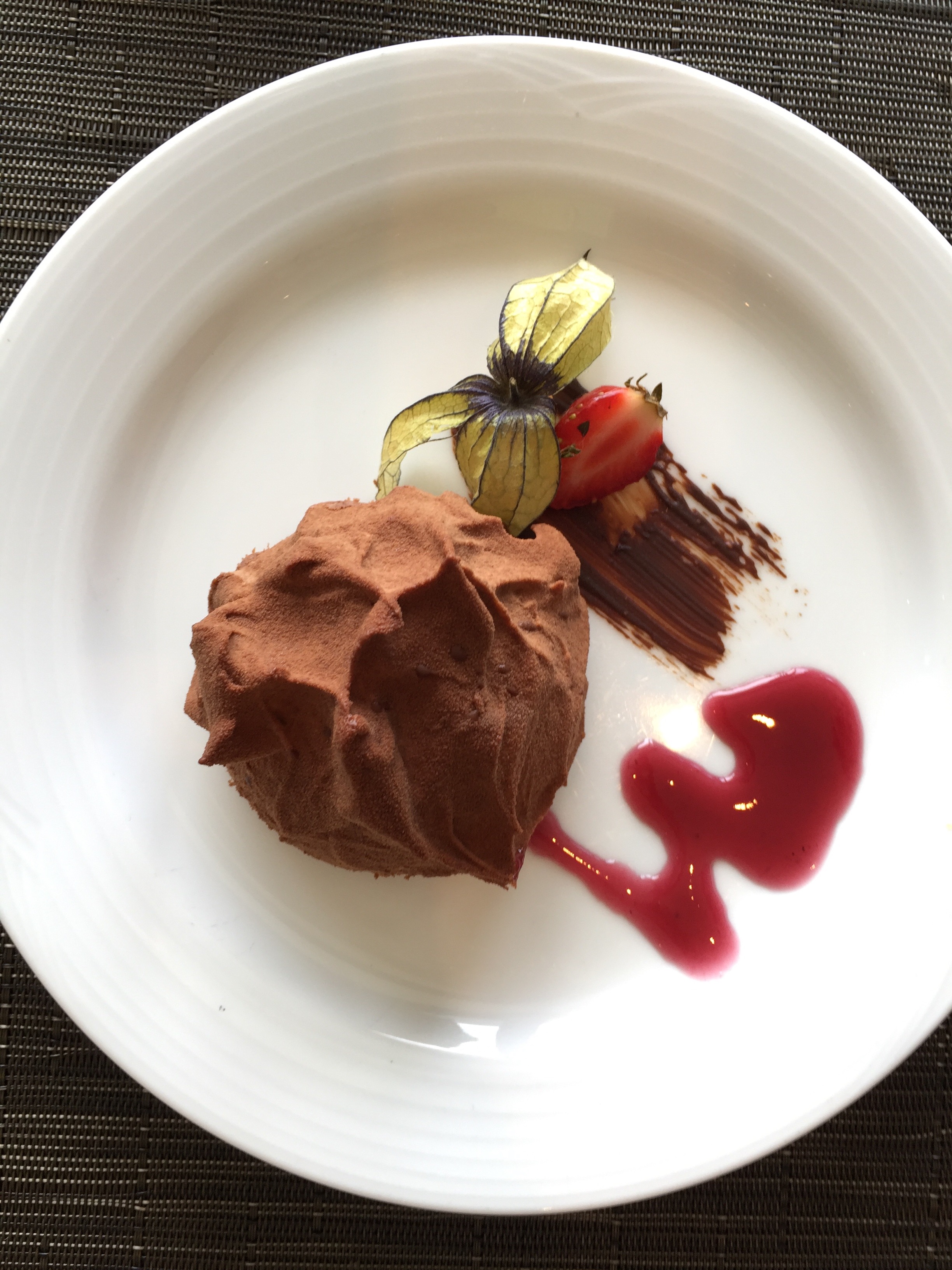 Cynthia Dial
If splurging, a meal "must" is Laurie Raphael. Featuring weekly menu changes, choices are based on themes – ever evolving, always authentic. Even one's arrival is unique. After a walk through the kitchen (offering the opportunity to see Chef Raphael in action) and a cocktail in the lounge, prepare for a dining event. Little wonder it's been said: "When you eat at Laurie Raphael, you taste Quebec."
Situated steps from the river, Lower Town projects a different vibe from the remainder of the city. Among its exclusive overnight choices are Auberge Saint-Antoine (Quebec City's only Relais & Chateaux) and its restaurant, Chez Muffy – a farm-to-table eatery embellished by cozy seating, stone walls and wooden beams – both situated in a 19th-century warehouse.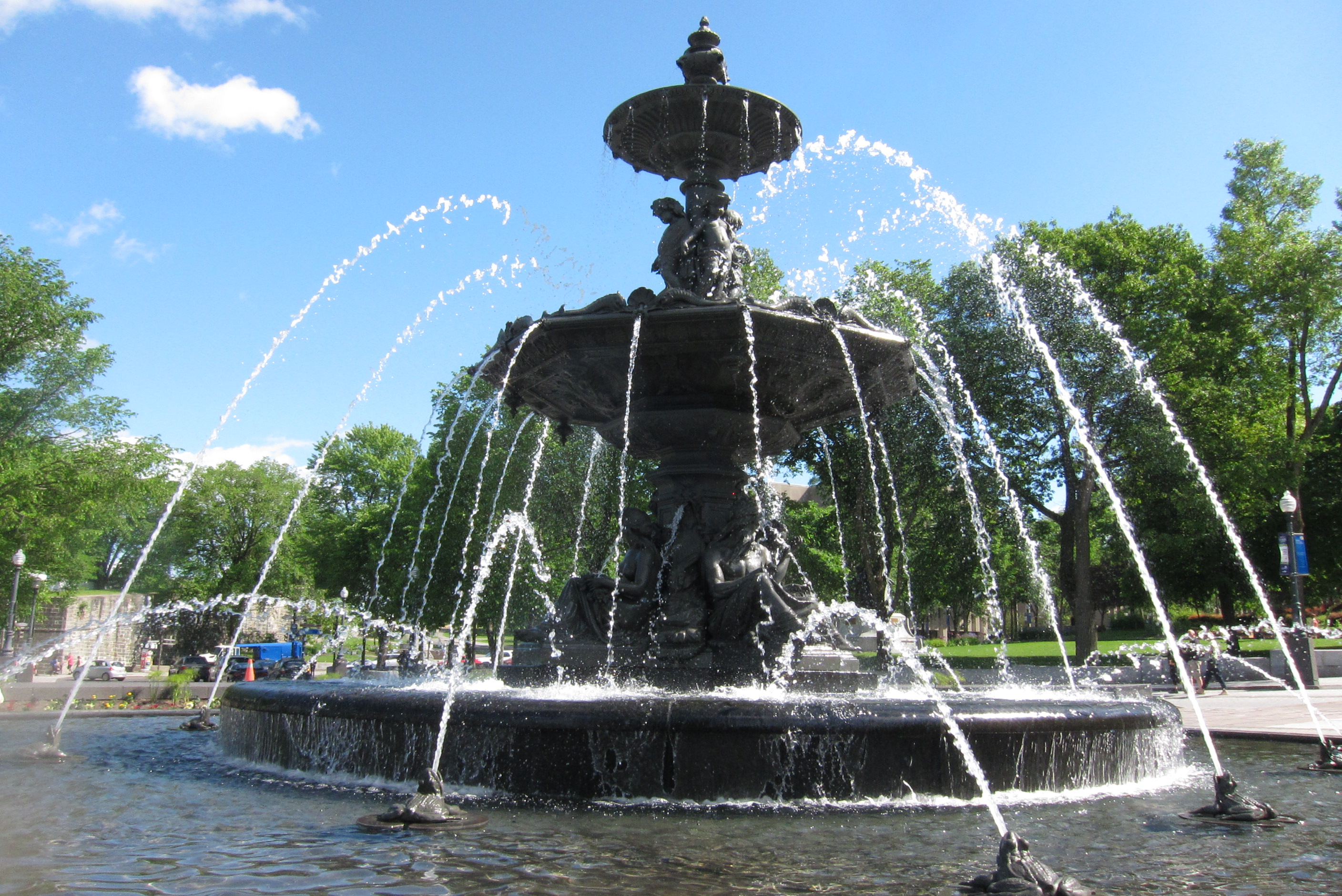 Cynthia Dial
Located in the former National Bank of Canada is the four-star boutique Hotel 71 and its companion connected-by-the-lobby hotel Le-Saint Pierre – the perfect blend of old-style Canadian charm and state-of-the-art amenities. Among its creature comforts are the lobby's wine and spirit stations, basketed-bicycles to lend, a rainfall jetted shower, customized mattresses and birch sheets (both designed exclusively for the hotel) and Ristorante Il Matto, which features the recipes of owner Rocco Cortina's mother. Sitting amid a bevy of art galleries, Hotel 71's in-house partnership with Vincent et moi gallery is inspiring – it showcases and offers for sale the inventive work of a rotating selection of mentally-challenged artists.
In the end, whether one's preference is Lower Town not Upper Town, within the walls versus outside the walls or summer over winter, the best way to enjoy the many facets of Quebec City is from a variety of perspectives. So, whether from a boat on the Saint Lawrence or the cliff overlooking the renowned waterway to a helicopter above both – this is a destination for everyone at any time.