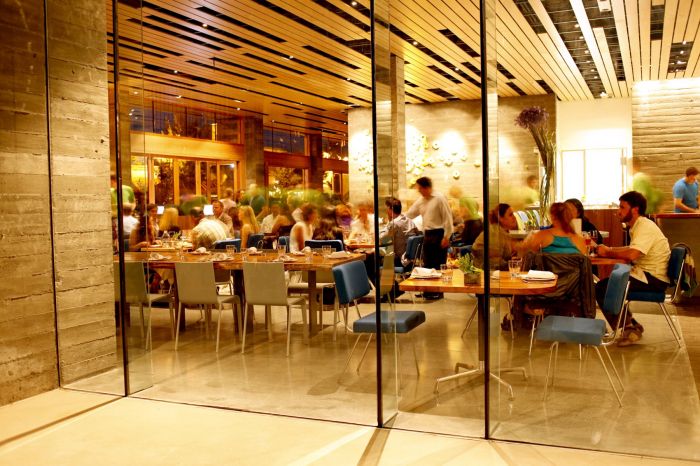 h2hotel
I hope heaven has Healdsburg. The town of Healdsburg, located in Napa Valley's northern sister area, Sonoma County, barely has more than 10,000 residents, but its visitor count is on the rise as more outstanding restaurants, wineries, and hotels lure people to their inviting, quaint area. I'm one such fan, and I've now been to Healdsburg half a dozen times. Though the high season is in the fall when the harvest of grapes becomes a sort of regional holiday, Healdsburg is just as lovely in the summertime when the warm, long days keep people lingering in the town square, outdoor restaurant patios, and porches of the neighborhood's Victorian homes. This summer, I spent a week in Healdsburg during the 4th of July, and it was an ideal time to uncover more gems to visit soon again.
h2hotel
Healdsburg, so named in 1857 after the Ohio entrepreneur Harmon Heald, is about to unfurl another hotel property in honor of its founder: The Harmon Guest House. The 39-room property is the third prominent hotel of Piazza Hospitality, the developers of the minimalistic, design-forward h2hotel and Hotel Healdsburg located just a block apart. The Harmon Guest House is mere steps away from h2hotel, and will open in late summer this year. I got a sneak peak of the site on my visit, and I can tell Harmon House will be an absolute stunner featuring interior courtyard gardens, a rooftop bar with views of the town square, chic unfinished concrete walls, and a dramatic custom chandelier that will span several stories. It already feels much like a house with nooks and areas that seem ideal for gathering together. Similar to h2hotel and Hotel Healdsburg, Harmon House will be LEED certified, meeting dozens of rigorous requirements for environmental stewardship.
There's a beautiful path that attaches h2hotel to Harmon House so guests can stroll under the shade of mature trees that line the slow Foss Creek. A stay at h2hotel is just as lazy as that stream, and perfectly so. The property feels effortlessly seamless: the "Receptobar" doubles as a bar and check-in area that leads right into the hotel's signature restaurant, Spoonbar, contained nearly all in glass. Guests have a constant view of strolling passer-buyers and the grape vines that hug most of the exterior walls of the hotel. More glass on each guest floor allows tons of natural light to soak in and offers further views of the undulating hillsides of town. The hotel seems to mimic the hills with its design-forward curvy green roof, designed by h2hotel's San Fransisco famed architect, David Baker + Partners. Inside my 11-foot ceiling room, it was hard in the cool mornings to leave my bed of rich Coyuchi linens or the walk-in shower made of textured Heath Ceramic tiling.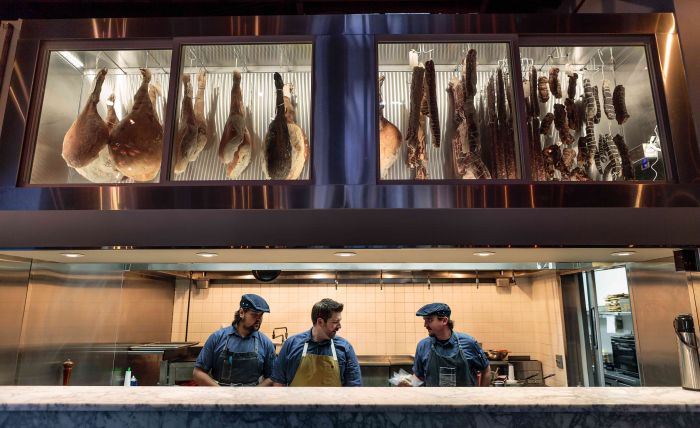 Valette
Beyond its charm and take-it-easy ethos, another reason to come to Healdsburg is its cuisine. In short, its divine and represents the cornucopia of pure ingredients the region has to offer. Spoonbar, so named after the mesmerizing spoon waterfall sculpture just outside the hotel's entryway, has a new, seasoned chef at its helm. Matthew D'Ambrosi brings nearly 20 years to Piazza Hospitality and takes inspiration from his upbringing and training in Yucatan and Oaxaca, Mexico, respectively. Go for Mary's organic chicken tagine, "Moroccan Magic," as my dinner guest lauded or the famed Smoked Gouda Burger with plump heirloom tomatoes probably picked that day. I can't help but also insist on the simple Baked Brie for Two, a cheese version of euphoria.
Just a quick stroll from Spoonbar is one of my favorite relatively newcomers to town, Valette, owned by brother duo Dustin Valette and Aaron Garzini. I came for an early dinner on Tuesday night and was delighted to see the restaurant completely full by 7 pm. The space strikes the elegant balance that Piazza Hospitality has also mastered: Modern, airy spaces that also have warmth and say, "Come on over and stay for a while." Valette was recently featured on Food Network's "The Best Thing I Ever Ate," for its Day Boat Scallops en Croute. I typically don't care for caviar or scallops, but this dish is so utterly fantastic that my preference didn't matter. The perfect scallops are cooked under a blackened puff dome that's broken and filled with a rich caviar sauce table-side. This individual dish now has its own videos and reviews online as guests flock to savor it, and it is, in its own right, a reason to visit Healdsburg.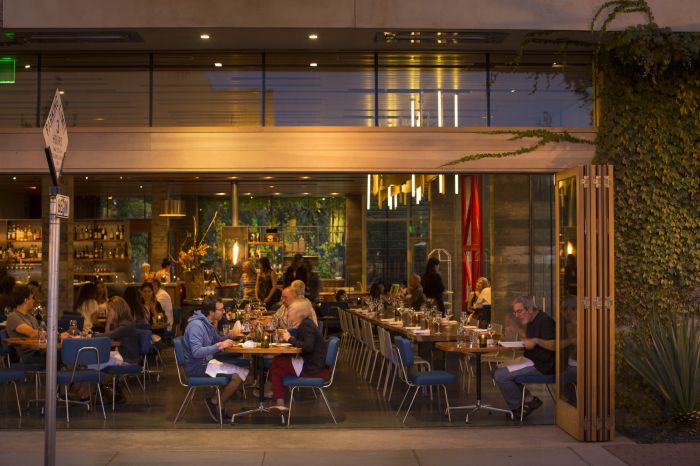 h2hotel
One doesn't need to drink wine in order to enjoy Healdsburg. I don't, and I love the region more than ever. H2hotel has taken note and now offers a"Non-Wine Lover's Package" which includes cocktails for two at Spoonbar, a Tasting and Tour at Ally 6 Distillery, and two beer flights and charcuterie board at Bear Republic Brewery. I'm looking forward to my return of beer, Harmon House, and that doughy dish of scallop nirvana.