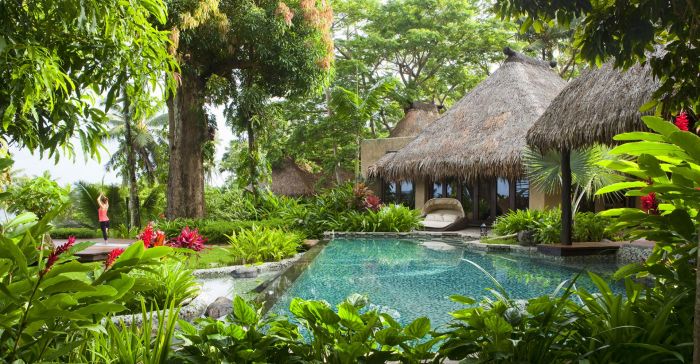 WATG
The California-based group, WATG, is one of the world's leading multi-disciplinary design firms. They recently shared their list of major hospitality design trends for 2019. WATG's interior design studio is Wimberly Interiors.
Both WATG and Wimberly Interiors have designed over 240 projects in 52 countries on four continents on behalf of distinguished brands such as Bellagio, St Regis, Aman,Hard Rock, Nobu, Six Senses, Four Seasons, Fairmont, Ritz-Carlton, Viceroy, Belmond, Rosewood and Hyatt. In addition, the firm designed numerous mixed-use and urban projects on behalf of institutional and development partners in Dubai, China, Saudi Arabia, Vietnam and Indonesia.
Here are WATG/Wimberly's forecasts for six hospitality design trends for 2019, and how these trends have been integrated into some of their projects.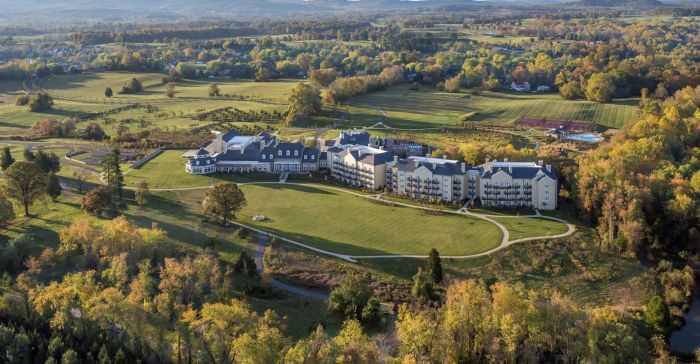 Salamander Resort & Spa in Virginia, Photo Credit WATG
1. Adaptive Re-Use and Sustainability
Creative re-purposing is an integral part of a contemporary global desire for greater ecological sustainability. Eco-conscious and green design have become more visible in the last decade, but adaptive re-use features heavily in 2019 design and development.
In contrast to new construction, adaptive re-use projects offer designers an existing structure or environment to integrate into the design, while also providing a unique architectural or location history from which to draw creative inspiration. For example, the Salamander Resort & Spa in Virginia replicates the architectural traditions of Virginia's countryside while existing buildings – including a 100-year-old stallion barn – are being restored for spa use.
Additionally, a culinary garden serves as the source of produce for the kitchen and 200 of the property's 340 acres were placed into a conservation easement. Larger-scale projects such as Laucala Island in Fiji converted a copra plantation in a remote location into an exclusive private resort.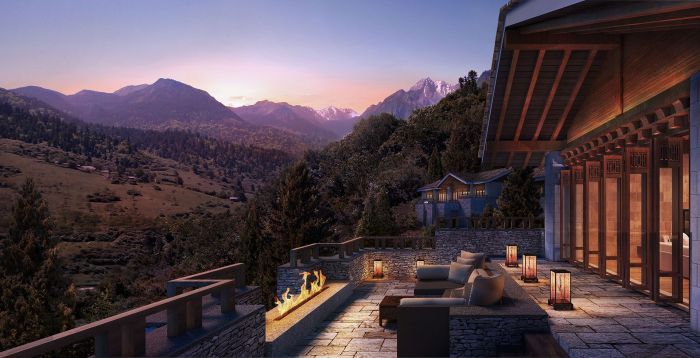 The Ritz-Carlton Jiuzhaigou, China: Photo Credit WATG
2. Wellness And Biophilic Design
While the term wellness often refers to programming and guest experiences, it is also becoming an integral hotel element of physical exterior and interior design from very early stages. The spa at The Ritz-Carlton Jiuzhaigou, China, for example, is tucked into a 72,000-hectare nature reserve and features yoga and meditation areas that are immersed in the forest.
The emergence of biophilic design – that aims to mimic nature with materials, textures, and patterns to create indirect exposure – can also be seen across several of WATG's projects Such properties include Four Seasons Anguilla –as well as integrated projects like Anantara Peace Haven Tangalle Resort that blend architecture and interior design to offer a holistic wellness experience.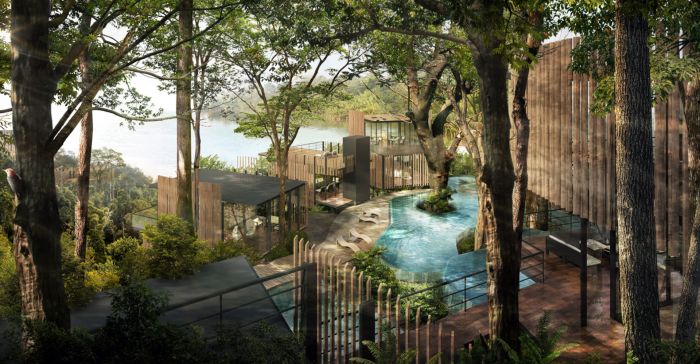 Rainforest Villas in Langkawi, Malaysia, Photo WATG
3.Instagrammability
Instagrammability, or the ability for social media users to share lively images through Instagram, continues to have strong staying power from a design perspective. Looking ahead to 2019, Wimberly Interiors, the interiors studio of WATG, anticipates more patterns incorporated into interior design. Edgier patterns – graffiti artwork in the public spaces of Hotel 50 Bowery in New York – help set the tone, personality, and energy of a place while also creating a visual focal point that encourages visitor interaction and subsequent sharing on social media.
On the architecture side, there will be an increasing demand for structures that have framed or curated, and highly Instagrammable views built into the design. The Rainforest Villas in Langkawi, Malaysia, for example, architectural design champions the environment and frames the views of the Andaman Sea for the ultimate vantage point. Additionally, the Singapore-based team of WATG pioneered the design of Ayana Komodo Resort – the first five-star resort on Flores Island, Indonesia – whose lagoon and Komodo Dragon-inspired architecture offers breathtaking photo moments at every turn.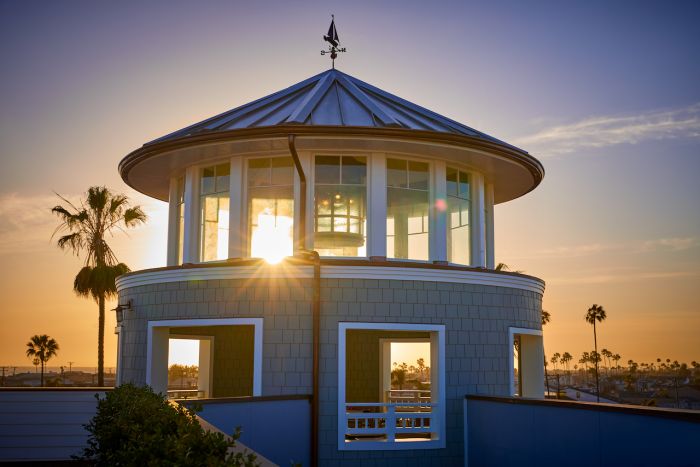 Lido House in Newport Beach-Photo Credit WATG
4. Tiers of Luxury
As travelers spend more money outside of their hotel room, WATG's designers have more freedom to create distinct experiences around a property. At the forthcoming Delano Indian Wells, for example, WATG's landscape architects are creating layered tiers of cabanas (from standard to VIP level) to diversify the cabana experience. Additionally, projects such as the Hard Rock Cabo feature multiple swimming pools with certain decks that emulate music venues. Similarly, Lido House in Newport Beach features an exclusive "Ultimate Cabana" in the iconic lighthouse tower that offers the best views from the entire property.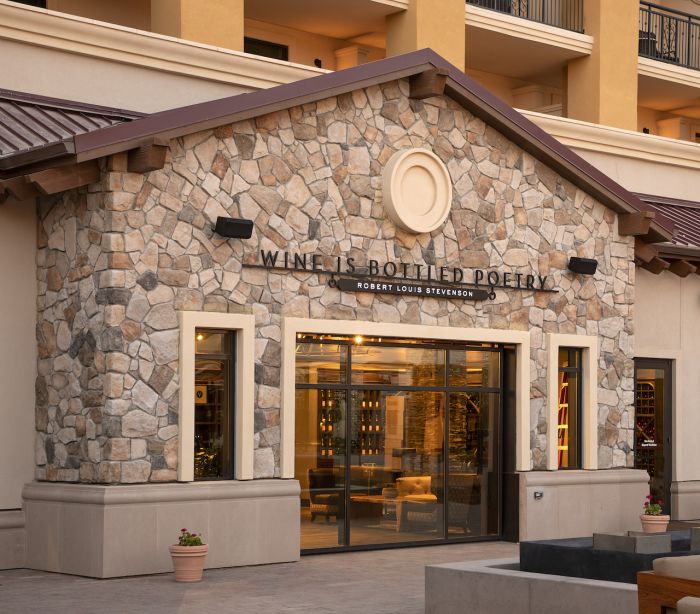 Jim Barsch/WATG
5. Flexible Space for Dynamic Experiences
Travelers now value unique experiences over tangible objects. Thus, hospitality projects will be designed specifically with flexible space that can be adapted for a variety of uses. Additionally, hotels and resorts, in particular, must provide a variety of experiences on the same property. Vista Collina, for example, is Napa's first-ever hotel to feature a wine tasting village that serves as the heart of the resort.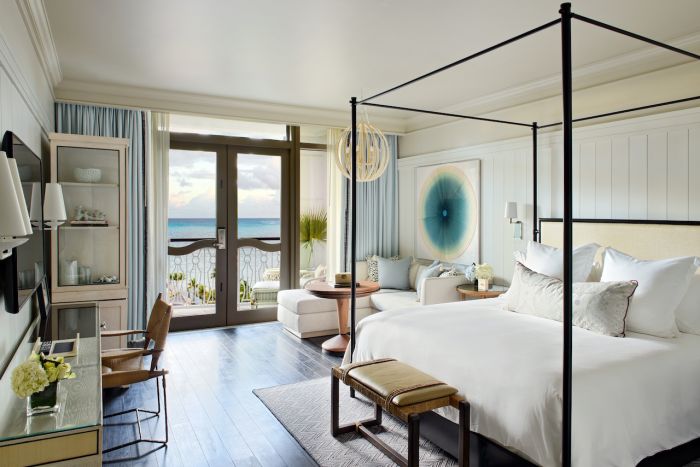 Rosewood Baha Mar / WATG
6. Residential "Styling"
Gone are the days of stark hotel rooms. Today's traveler seeks the familiar comforts of home, and this demand will continue to grow in the hospitality design space. This trend is particularly apparent in interior design, with a growing desire for hotels and resorts to look and feel more residential. From beachside resorts like Rosewood Baha Mar to more urban properties such as Athens Marriott and JW Marriott Essex House in New York City, this trend is expected to impact all aspects of hospitality design in the future.
It has been said that design is intelligence made visible. It will be interesting to see how these trends develop and perhaps expand as they evolve in 2019 and in years to come.