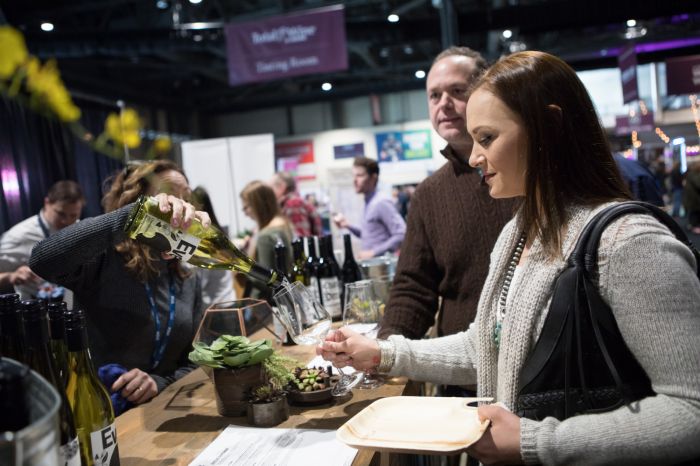 (credit: Megan Swann Photography)
Taste Washington, a food and wine lovers' wonderland, offers visitors the chance to experience Seattle's hottest chefs and Washington State's highly acclaimed winemakers. From March 28-31, 2019, more than 235 wineries, 65 restaurants will be meeting in Seattle and inviting all to drink and eat your heart out.
The festival offers the most wine and food from one single place and is the nation's largest single-region wine and food festival. Some of Seattle's top restaurants which feature some of the best chefs across the nation, will take center stage to serve up delicious bites and sips at every turn.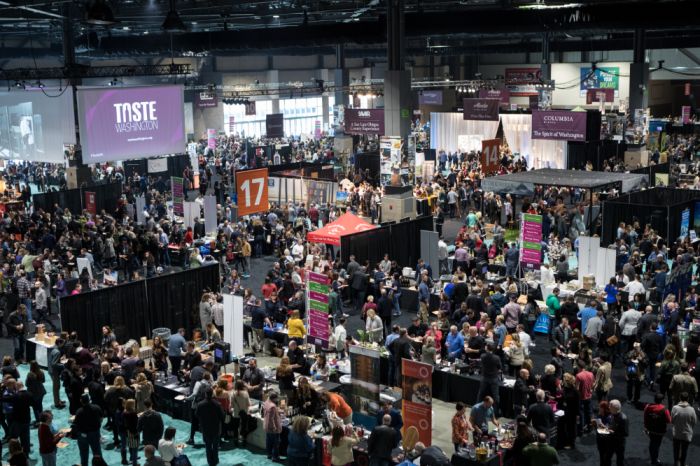 (credit: Courtesy of Visit Seattle)
The four-day event takes place throughout Seattle and offers special tasting events each day allowing guests to either purchase individual tickets to one of the events, detailed below, or VIP admission tickets for the events. For those who don't want to miss any of the action and gain access to all events, there are two special VIP Packages (The Connoisseur or The Enthusiast Pass).
The Connoisseur ($640) gives purchasers access to Taste Washington's signature events, from the Red & White Party to both days of the Grand Tasting and everything in between. The second VIP pass, The Enthusiast ($335), garners purchasers' entry to the most buzzed-about evening event, The New Vintage, a two-day VIP pass to the Grand Tasting, in addition to special perks regular ticket holders won't receive.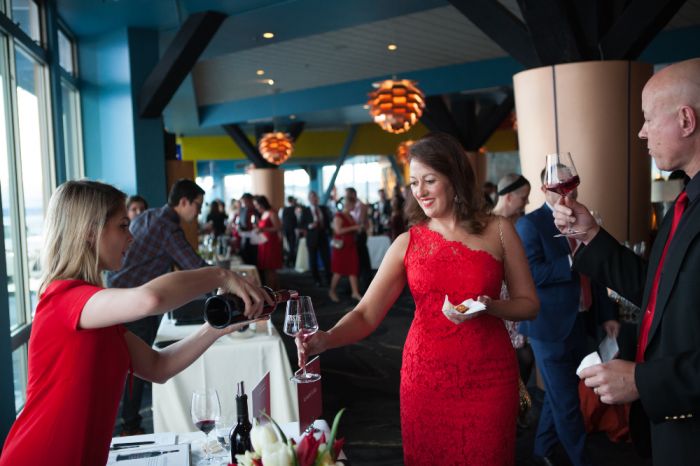 (credit: Megan Swann Photography)
Schedule
Thursday, March 28: Red & White Party (7pm-10pm)
On Seattle's picturesque waterfront at the renowned AQUA by El Gaucho with Executive Chef Kevin Benner, the Red & White Party allows guests to get 'into the cellar' with premier Washington winemakers who will showcase library favorites and 90+ point wines. This one-night-only event is an intimate experience into Washington winemakers' most-coveted bottles.
Friday, March 29: On the Farm (9:30am-3pm)
Due to its location, it is no surprise that Seattle is home to one of the most unique and exceptional farm-to-table dining scenes in the country. On the Farm invites guests to tour a local farm and enjoy lunch paired with some of the best Washington wines alongside the chefs and winemakers who craft them.
Friday, March 29: The New Vintage (7pm-10pm)
Presented by Lexus, The New Vintage invites guest backstage to meet and mingle with the chefs and winemakers driving Washington's impressive food and drink scene. Join celebrated Seattle chefs like Rachel Yang of Joule and Ethan Stowell of Ethan Stowell Restaurants among others and delight in unique bites and great conversation. James Beard winner of Best New Restaurant in the nation and Best Chef: Northwest, Edouardo Jordan will also be hosting a special Lexus Late Night after party at Salare.
Saturday, March 30 and Sunday, March 31: Grand Tasting (1:30pm-6pm VIP | 2:30pm-6pm General Admission)
Located at the CenturyLink Field Event Center the Grand Tasting is a two-day event overflowing with Washington's culinary riches. The event also features a chef's demonstration stage where you can learn the tricks of the trade, get up-close and personal with winemakers, and find new favorites to vote for in Taste Washington's fourth annual Best Bite competition.
Sunday, March 31: Sunday Brunch (10:30am-12:30pm)
Held at the Palace Ballroom, the 2nd annual Sunday Brunch is an intimate event which gives an insider's look into the culture and energy behind the city's brunch scene. This year's brunch will be a 'coast-to-coast' experience as Seattle chef Tom Douglas and a culinary pal from Boston will serve a family style meal with brunch cocktails of course.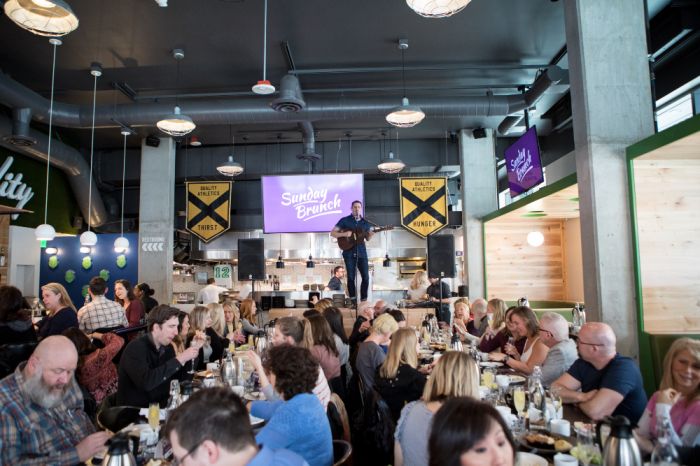 (credit: Megan Swann Photography)
While you're at it, book your stay at any area downtown hotel now for the best rates and easy access to all of the activities for Taste Washington. With 11 luxury resorts, and multiple others across the city, explore all Seattle has to offer in your downtime from the iconic Space Needle to ferry rides, from exploring the heart of grunge at MoPOP to hitting the Evergreen State's famous trails.