Courtesy of Denver International Airport
March 2nd, 2019 was a first for Denver International Airport, heralding in the first Caribbean direct flight in the history of the airfield. Steel drum music, rum cake, and island cuisine were enjoyed at the gate for the inaugural flight, authorities from DEN and Grand Cayman gathering for the ribbon-cutting ceremony.
In attendance, Miss Cayman Islands Universe, Caitlin Tyson, sparkled in her crown while pirates cracked jokes and posed with attendees.
"As the National Airline of the Cayman Islands, this is a momentous occasion, and we are very excited about welcoming new and returning visitors to the Cayman Islands from the Mile High City," said Cayman Airways President and CEO Fabian Whorms. "This new Denver nonstop service will reduce the travel time to Grand Cayman from typically between nine and eleven hours using multiple flights, to less than five hours aboard a direct flight on our brand-new state-of-the-art Boeing 737 Max 8 aircraft."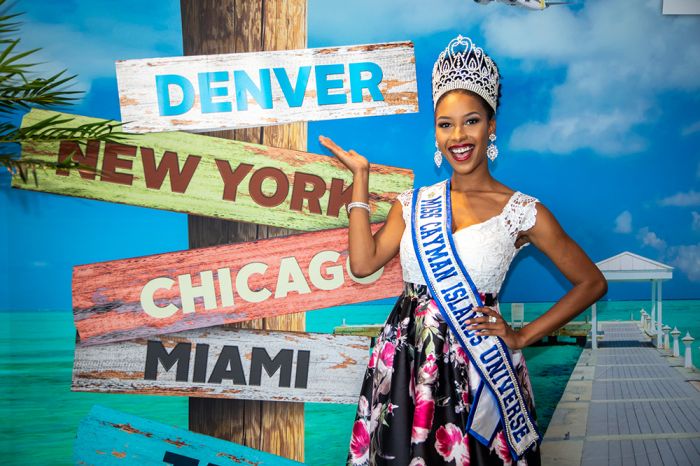 Courtesy of Denver International Airport
Friendly service and thoughtful Cayman touches can be found on the flight, such as the silver palm, the national tree of Cayman Islands, a pattern found in the carpeting and walls of the 737 MAX 8. With 160 seats, 16 of which are business class, there is plenty of room on this comfortable brand new aircraft. Once on board, Seven Fathoms Rum Punch and sparkling wine are offered, island music plays jovially over the speakers and "Caymankind" can already be felt throughout the experience. Mood lighting above changes colors throughout the flight and electrical outlets found in the armrests of Business Class is a perfect place to charge electronics before landing beside the aqua-blue waters of Grand Cayman.
A quick flight, I was surprised we made it in about 4 hours from Denver, a trip that could take all day through Miami, Chicago, or New York otherwise from the Mile High City. This will sure to be a new thoroughfare for Denverites making their way to the luxurious shores of Grand Cayman.
For rates and reservations, visit www.caymanairways.com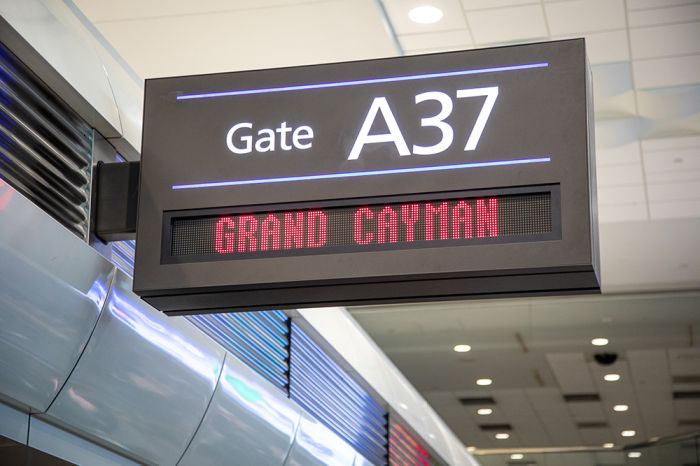 Courtesy of Denver International Airport
A new addition to Denver International Airport's offerings.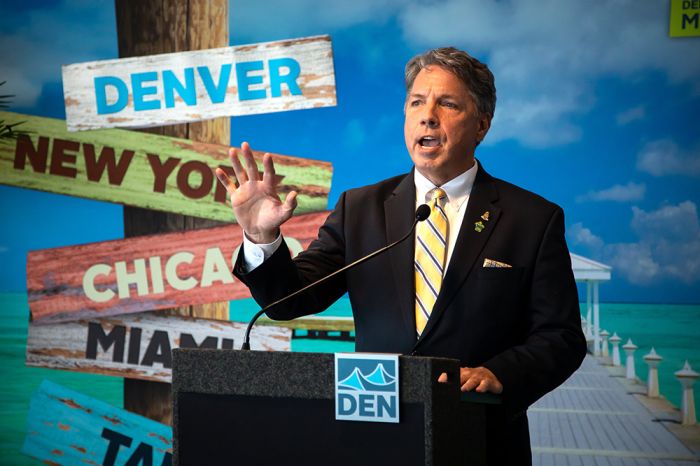 Courtesy of Denver International Airport
CEO Fabian Whorms welcomes travelers to the new direct flight.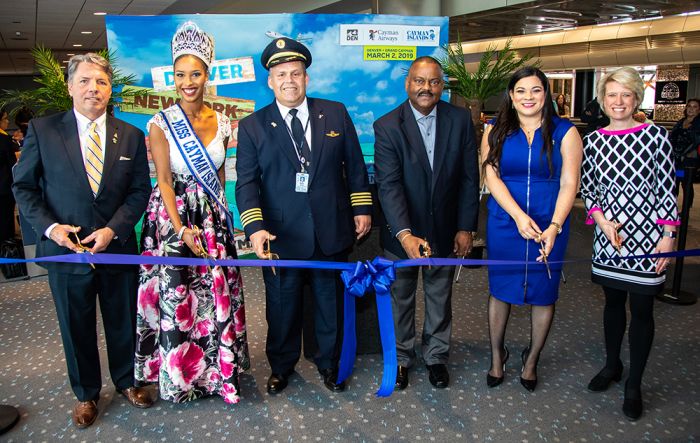 Courtesy of Denver International Airport
Ribbon cutting ceremony at Denver Interntaional Airport.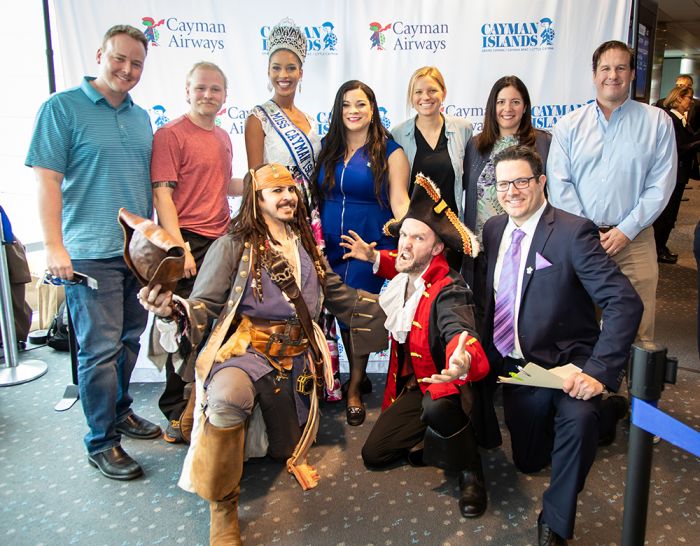 Courtesy of Denver International Airport
Happy travelers embarking on the journey.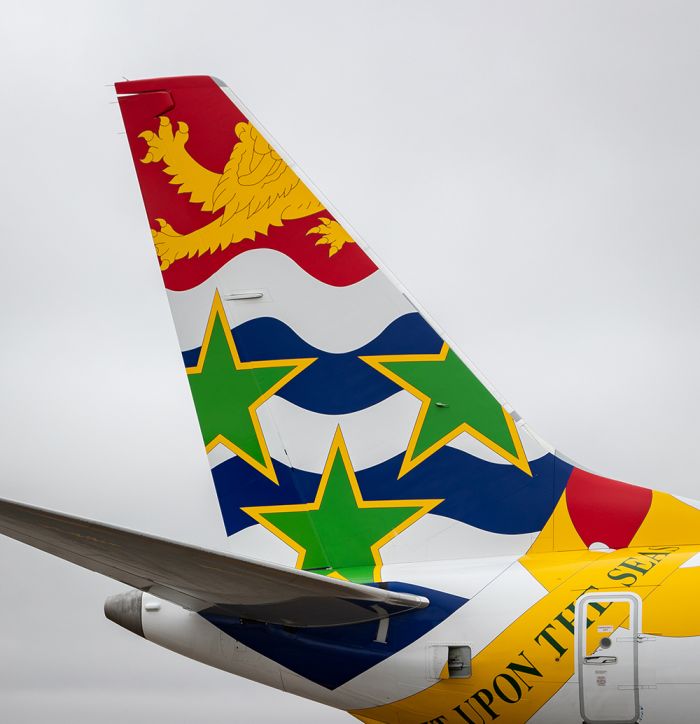 Courtesy of Denver International Airport
The colorful Cayman Islands flag adorns the tail of the aircraft.