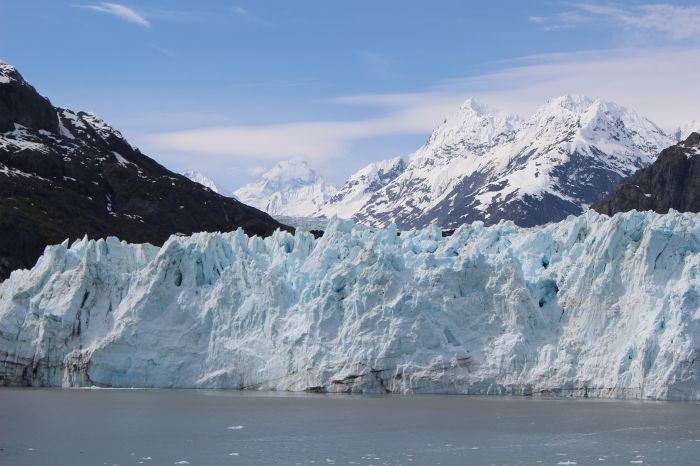 Cynthia Dial
Meet Southeast Alaska – an active wilderness area teeming with mining and fishing that is never far from wildlife – from brown bears, black bears, Steller sea lions and harbor seals to orcas, humpback whales, Sitka black-tailed deer and bald eagles (the most common bird of prey in the area). Identified as "pockets of civilization surrounded by the wild," its noted activities – flightseeing, kayaking, dogsledding, whale watching, fishing, salmon bakes and even gold panning (garnet panning too) – all showcase its setting.
Cynthia Dial
The backdrop was Ketchikan and the activity was fishing, but not typical angling for this novice with a rod and a reel. Visiting Alaska aboard Holland America Line's (HAL) 2,100-passenger Eurodam, my selection process for excursions was guided by a desire to experience the region's finest, get into the wild and go beyond the norm. Thus, my designated course of action was to take HAL's top-of-the-line tours deemed the Medallion Collection – defined as "exclusive experiences designed to accommodate our most discerning guests."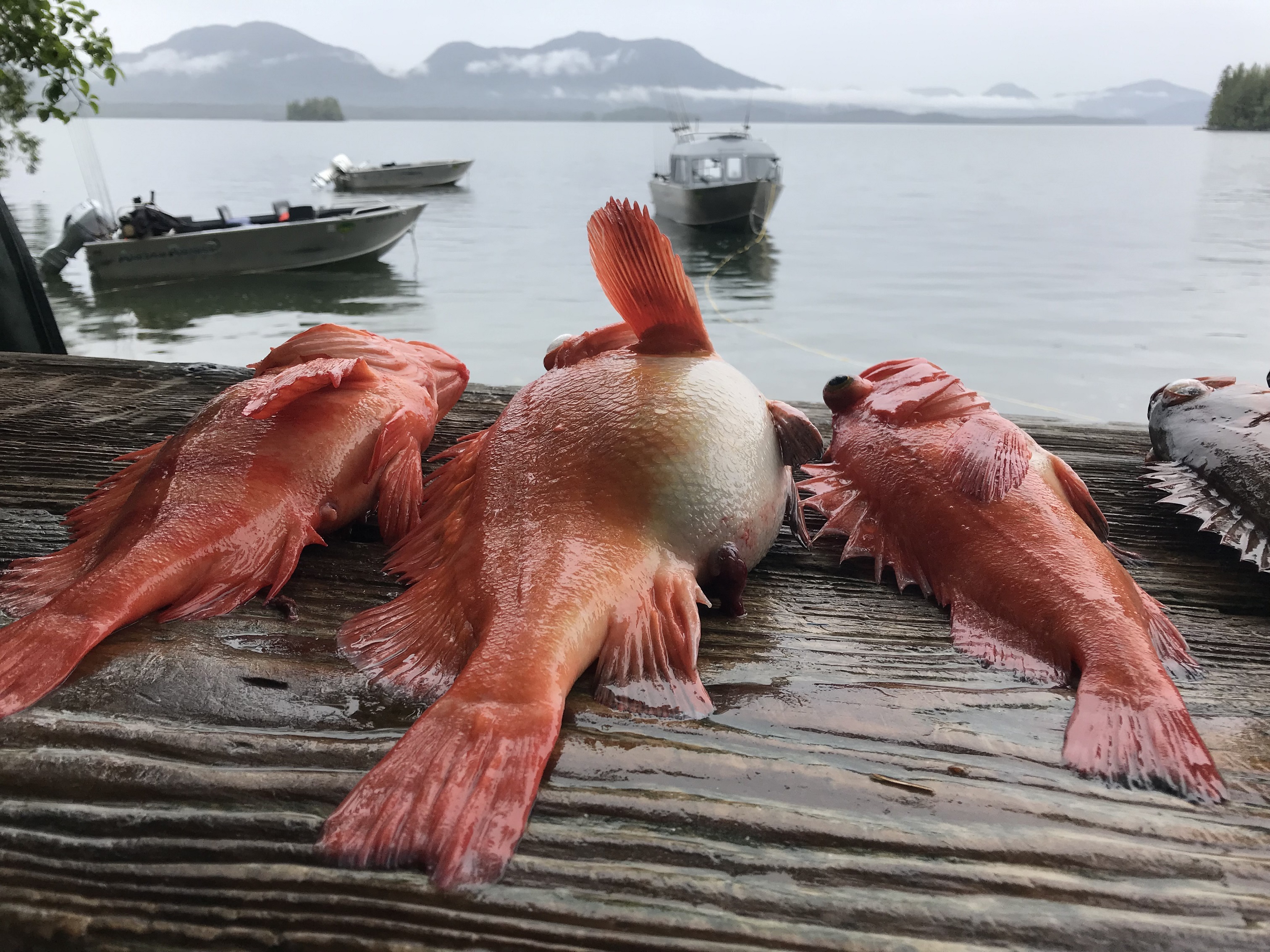 Cynthia Dial
The description, "Alaska Fishing & Wilderness Dining: In Partnership with FOOD & WINE magazine," initially captured my interest. But when I learned that the prestigious foodie publication rated this Ketchikan offering 'the world's best camp meal ever,' I was sold. Details included traveling in a skiff to a secluded spot to catch Alaskan bottom-fish and Pacific salmon and then heading to the within-the-woods, tarp-covered campsite where a crackling fire awaited our arrival. Our meal of bouillabaisse (made with our just-caught fish) and fire-warmed sourdough rolls was complemented by signature rhubarb-blueberry bread pudding, along with steaming mugs of coffee and hot chocolate. The return to the ship was climatically highlighted by the skiff's captain, Brian Linville, tossing fish parts into the water to entice nearby eagles, thereby giving all aboard an up-close-and-personal view of the majestic birds.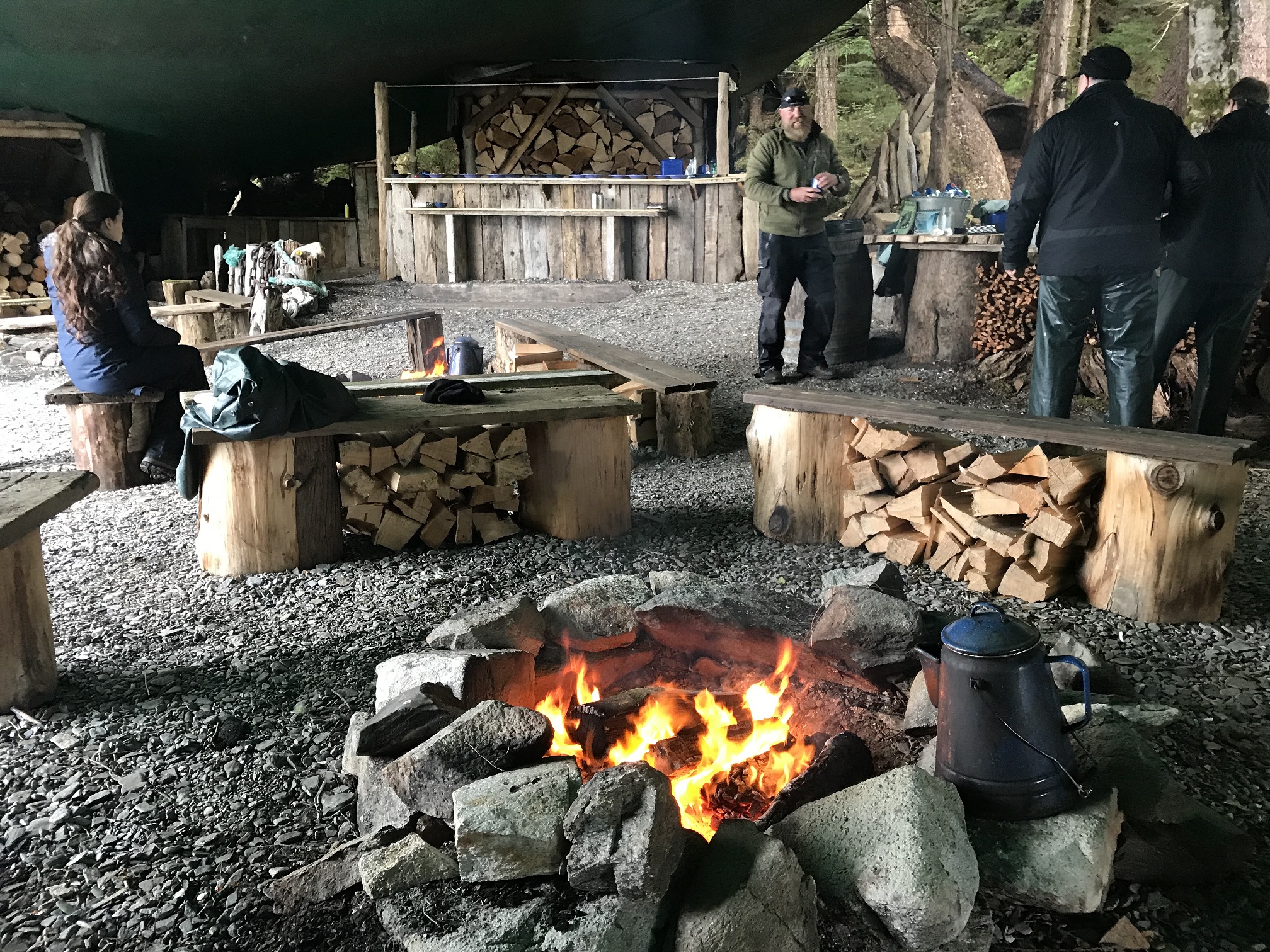 Cynthia Dial
"Sea Otter & Wildlife Quest," another Medallion Collection inclusion, was the selection for Sitka. Once on board the St. Kalinin – a water-jet tour vessel designed to navigate Southeast Alaska's narrow island passages – it was from the luxury of a warm cabin, as well as a topside observation deck, that we observed sea otters doing the backstroke, bald eagles perched in trees, a three-year-old grizzly (albeit a brown dot) and whales so close that their final intake of air before descending into the water sounded like a roar. "Did you hear that last breath? said Lauren, the boat's naturalist. "He's going down for five or so minutes and will then resurface. The other whale has been down about three minutes so keep a lookout."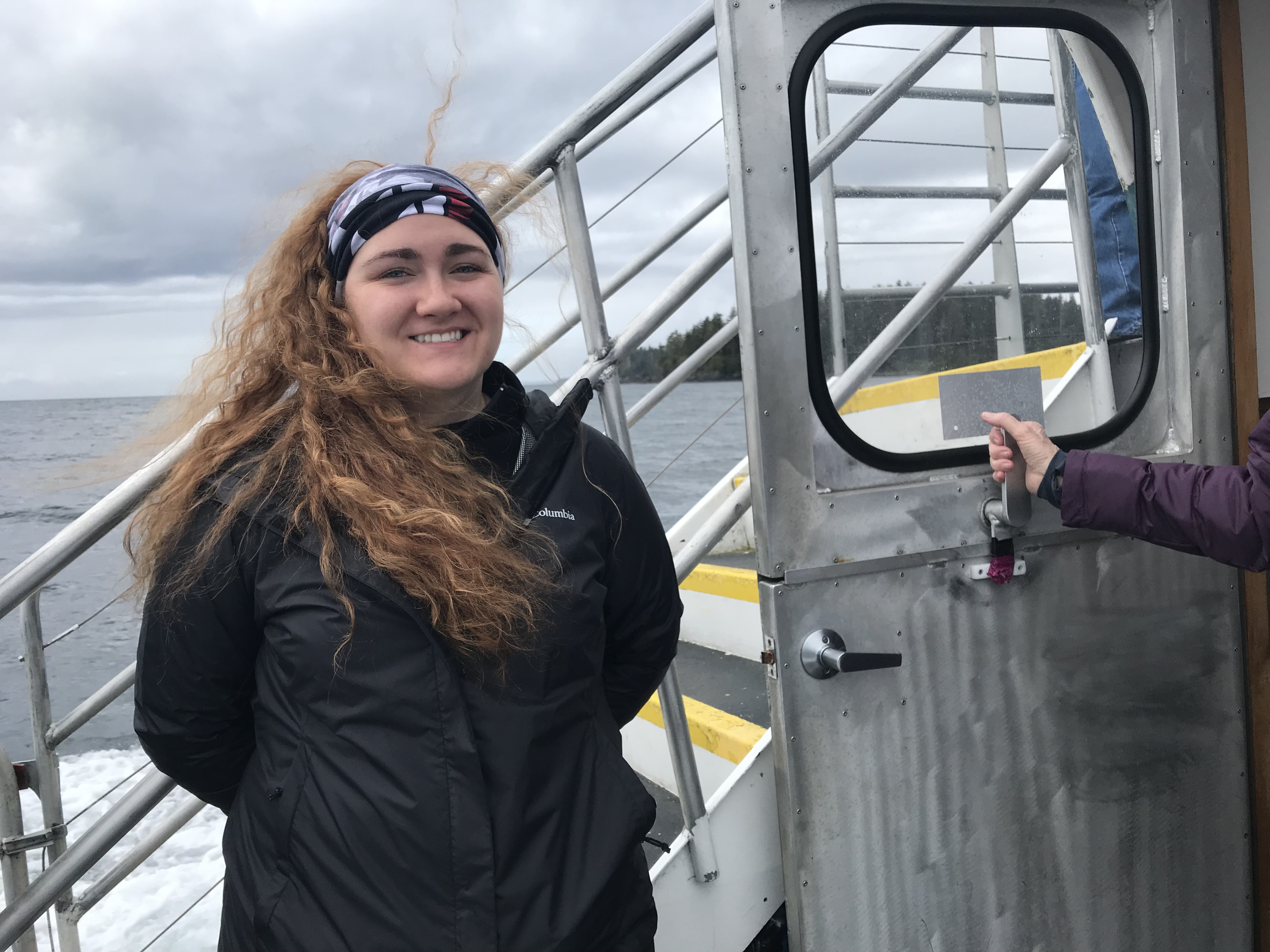 Cynthia Dial
However, the on-land tours were only a portion of Eurodam's Alaska experience. "Good morning. Welcome to Glacier Bay. Today you're cruising into one of the wildest places you'll ever be," announced Captain John Scott on the cruise's fourth day – a day that did not disappoint.
"Is that thunder?" I quizzed Glacier Bay National Park Ranger, Molly Delandsheer, as I stood at the railing of the ship's forward before witnessing a portion of Margerie Glacier calving and ice chunks crashing into the bay. Comprised of more than 3.2 million acres with namesake glaciers and mountain peaks rising to a height of almost three miles, Captain George Vancouver summated his 1794 discovery "a sheet of ice as far as the eye could distinguish." Throughout-the-day presentations and narrations shared all aspects of this ice mass that reflected the most beautiful shade of Tiffany blue.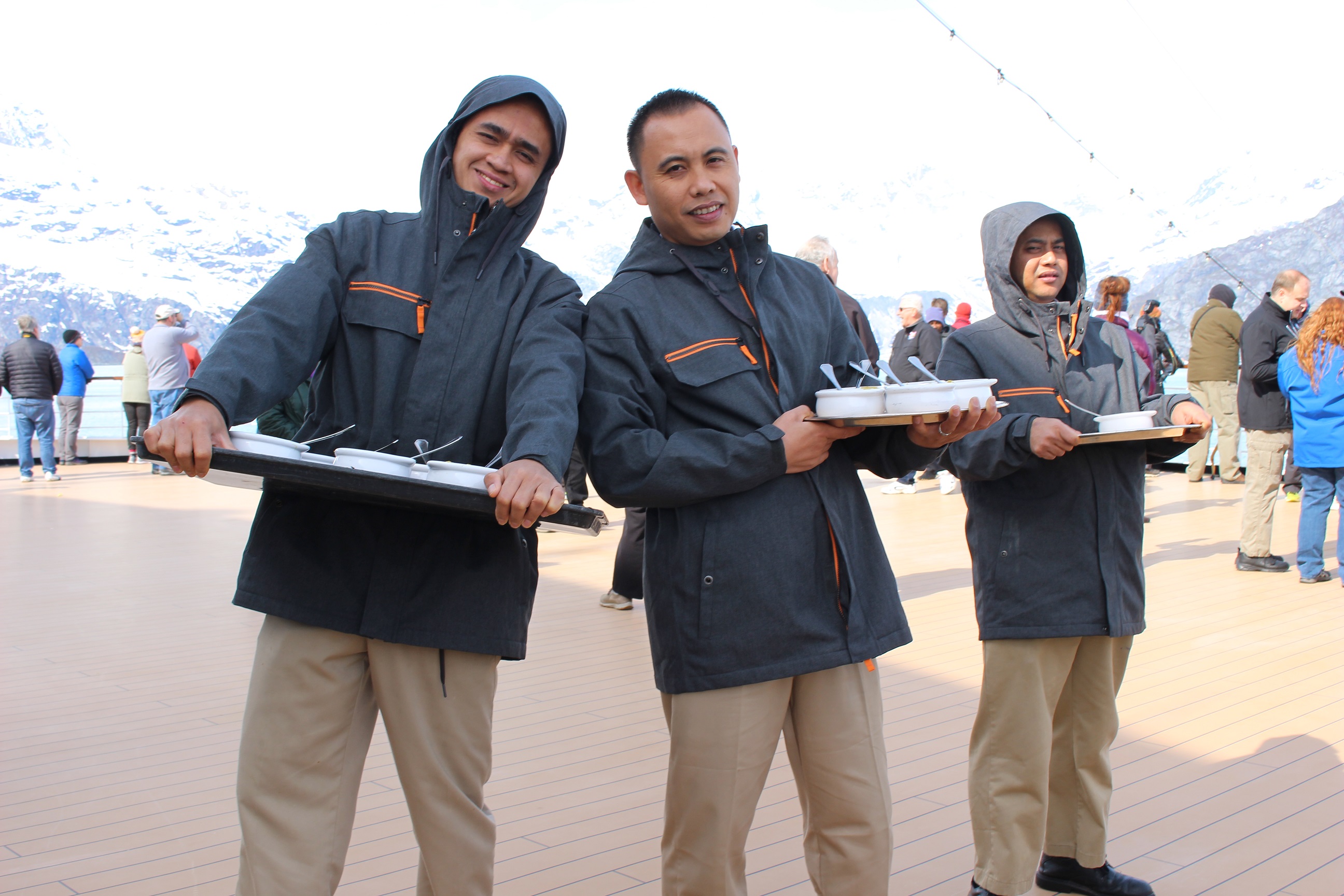 Cynthia Dial
It was cold, so the HAL tradition of serving Split Pea Soup upon arrival to the bay was a comforting nod to the line's Dutch roots. And if there were any mystery as to which side of the ship is the best from which to see the glaciers (port or starboard), the definitive answer is the outside.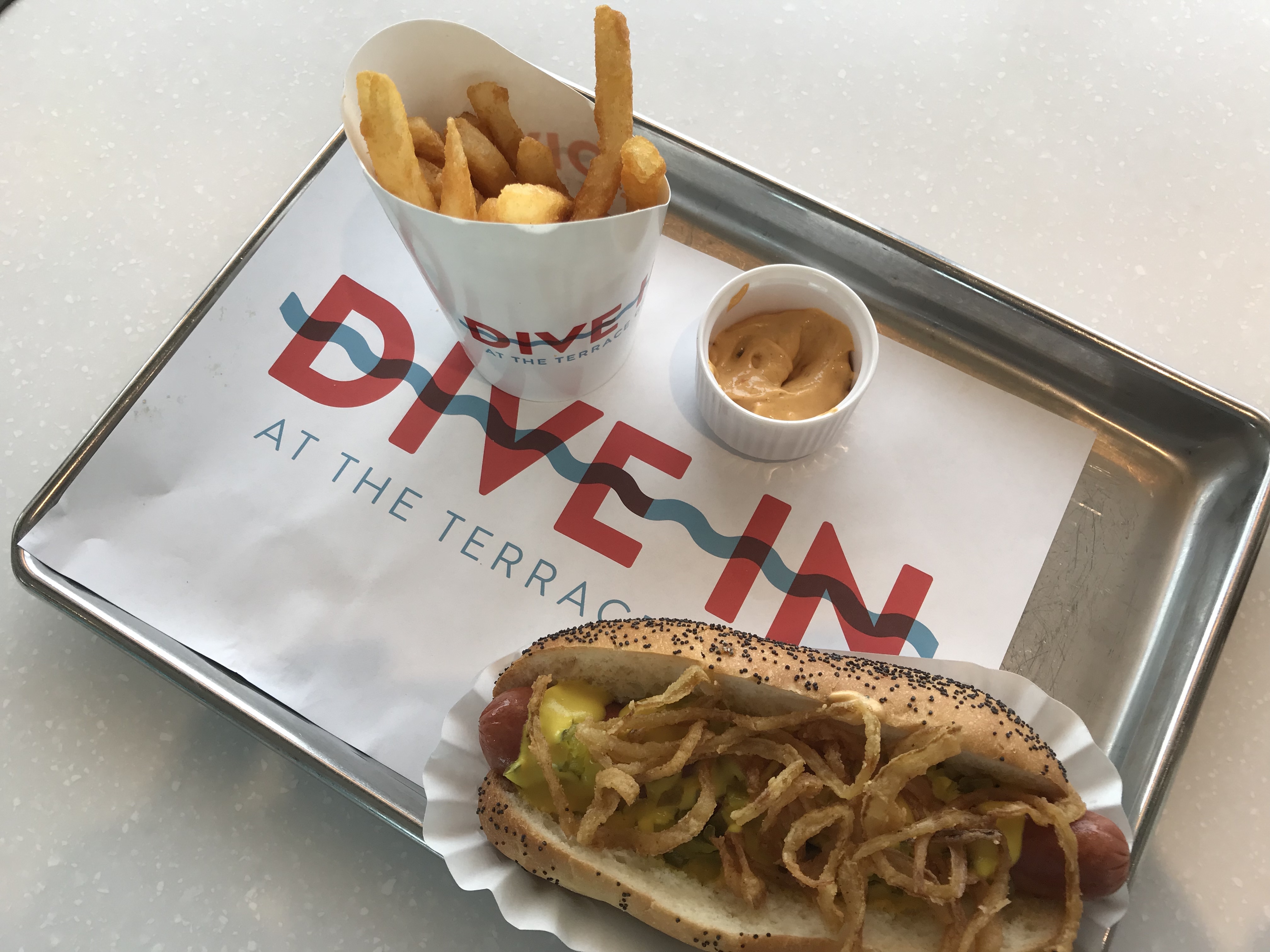 Cynthia Dial
Under Master Chef Rudi Sodamin, dining choices could be selected from a casual bite poolside (recommendation: one of Dive In's three Nathan's "famous" options) to a multi-course affair in the main dining room or in one of the four specialty restaurants (available by reservation and for a fee). Pinnacle Grill's selections were inspired by American Pacific Northwest offerings, such as wild-caught king salmon from Alaska and beef from Washington state's Double R Ranch. Under the guidance of Culinary Council member and Master Sushi Chef Andy Matsuda was Tamarind's signature sushi which complements its multi-course Asian extravaganza (think wok-seared lobster). Canaletto represented authentic Italian and Rudi's Sel de Mer pop up replicated foods found in an intimate French brasserie.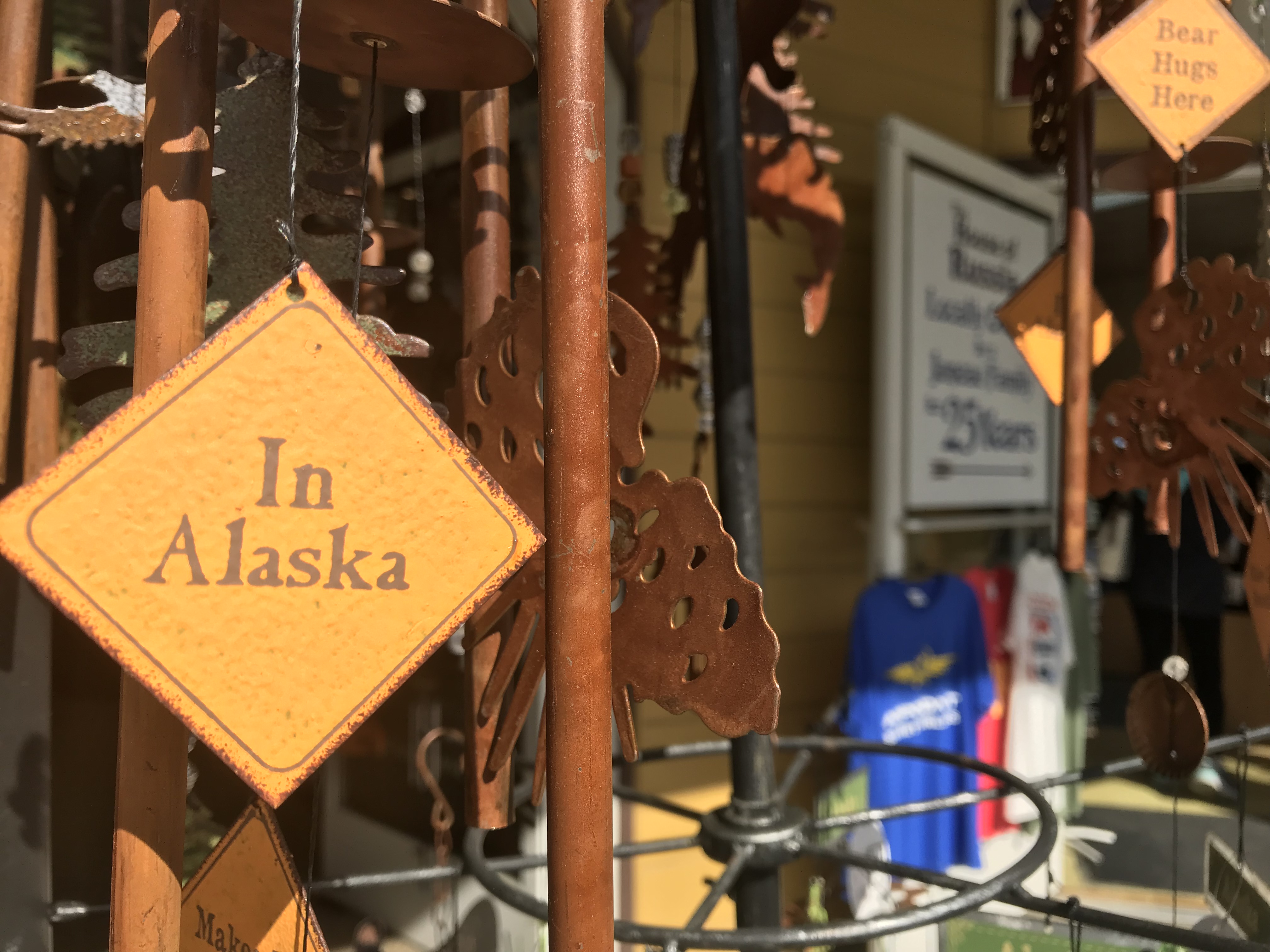 Cynthia Dial
The saying, "timing is everything," certainly applied to a cruise coinciding with the appearance of a member of HAL's Culinary Council who presented his food fare in a one-time meal. That said, Chef Ethan Stowell, the newest member of the prestigious group and recipient of the title Best New Chef in America by FOOD & WINE in 2008 provided delicious entertainment in his five-course, wine paired meal, beginning with Dungeness crab and avocado salad served with Riesling from Washington's Columbia Valley and ending with vanilla panna cotta with strawberry paired with Chilean Sauvignon Blanc. Committed to flavors of the Pacific Northwest, this Seattle chef's food philosophy was about keeping it simple and showcasing fresh ingredients. During his on-board food prep presentation, his message was informative, encouraging and witty. On being a chef, he explained: "The only reason I'm better than you is that I do it all the time."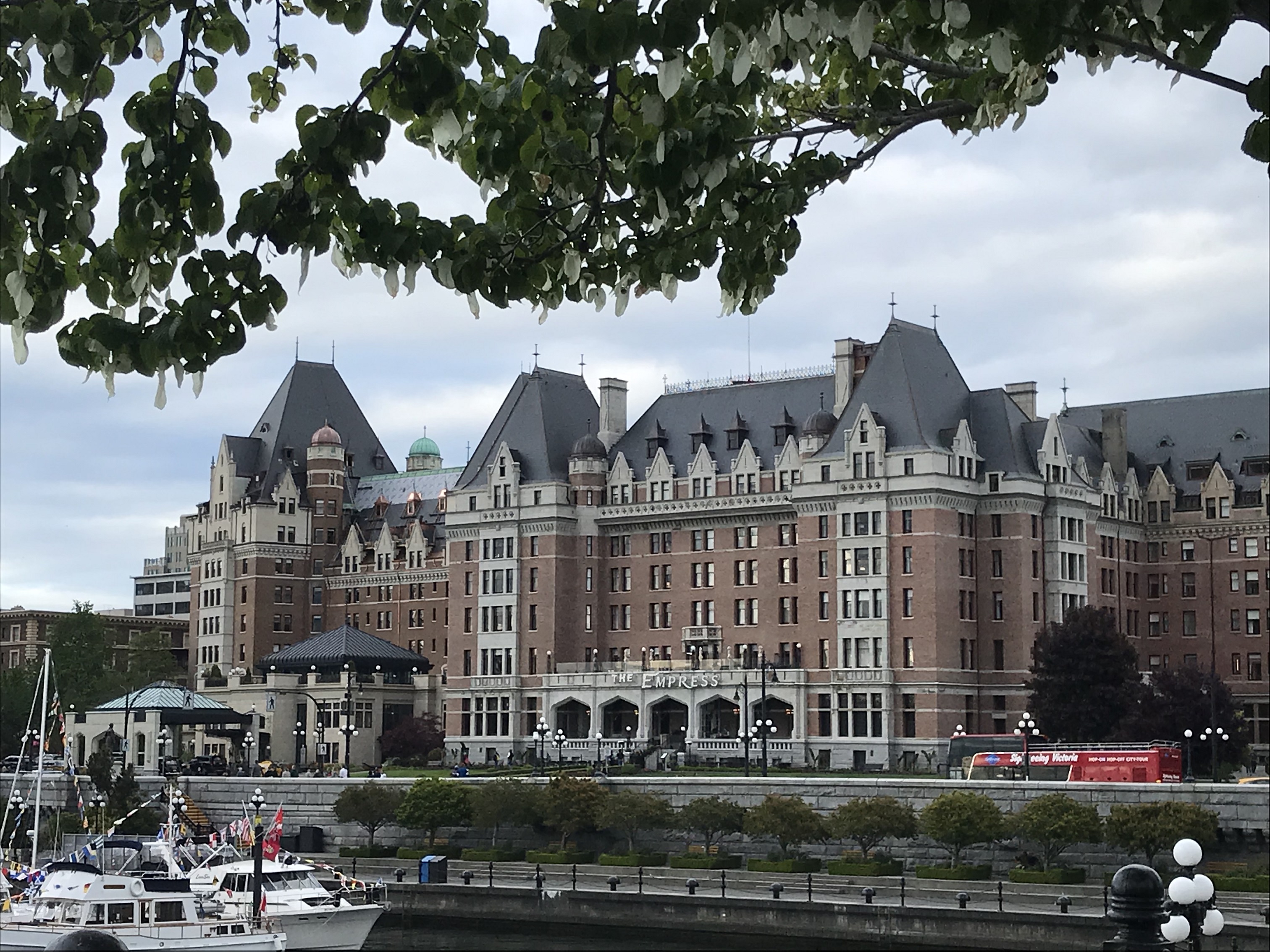 Cynthia Dial
But beyond eating and off-ship adventures are such informative on-board activities as the Encounter presentation "How to Identify Animal Tracks," photography workshops and O's Reading Room, an at-sea book club where Oprah's selections are discussed.
As the ports of call included Seattle, Juneau, Glacier Bay, Sitka, Ketchikan and Victoria, highlights were many and could be categorized wild and not so wild. They ranged from Nordstrom's flagship store and Pike Place Market in Seattle; Stephen's Passage (the world-renowned summer feeding ground for humpback whales) and the famous Red Dog Saloon (known for its sawdust floors and irreverent piano player) in Juneau; St. Michael's Cathedral and the Russian Bishop's House in Sitka (both reflections of the town's Russian origins); Ketchikan's 2.2 million-acre Misty Fjords, which is explorable only by boat or float plane and Victoria's most famous landmarks, Canada's British Columbia Parliament Building and the iconic Fairmont Empress Victoria.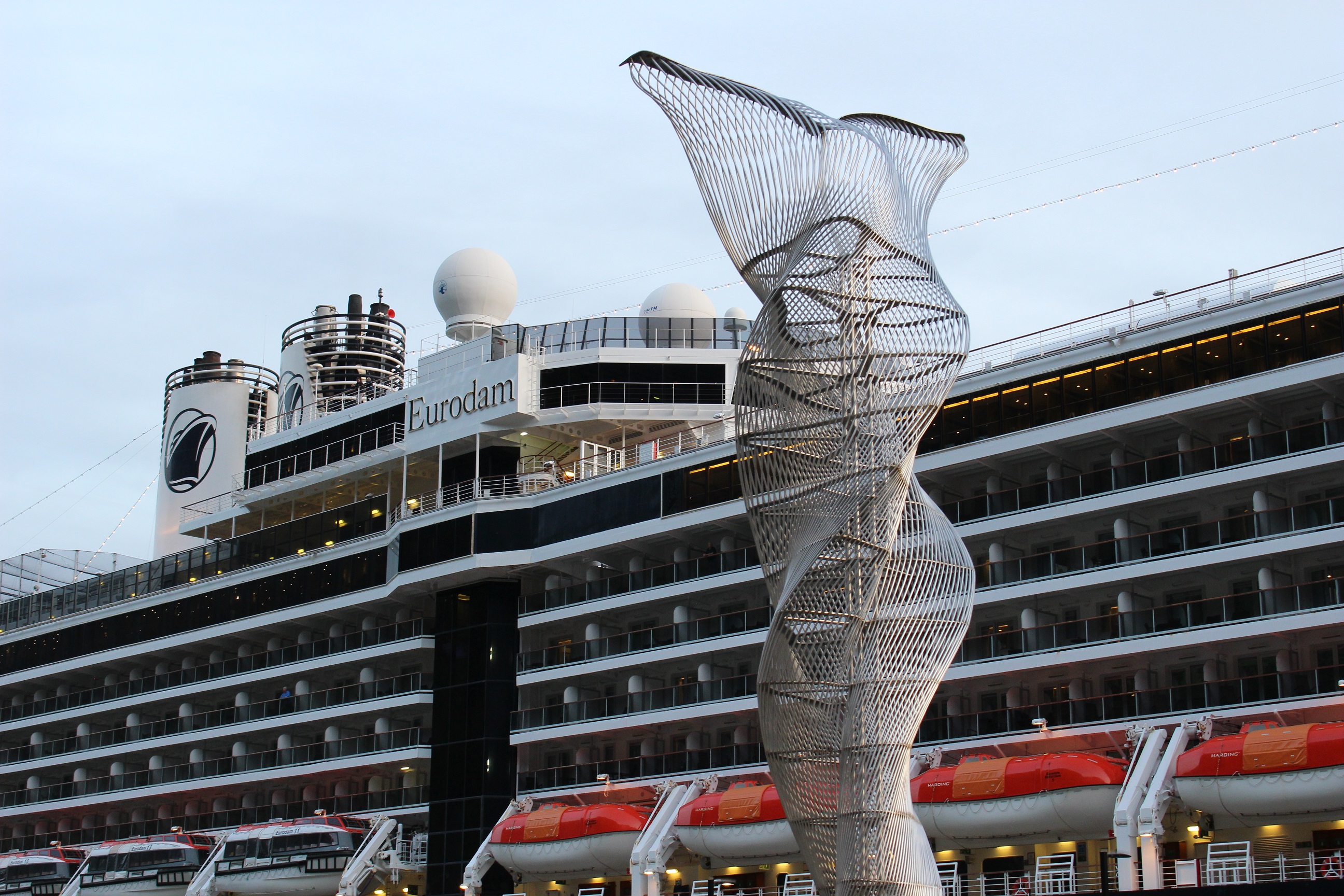 Cynthia Dial
So, imagine descending Eurodam's walkway to a Mercedes van for transport to the only luxury whale-watching yacht in Alaska. Imagine sipping a cappuccino on the Lido Deck and seeing the spray of a migrating whale. Imagine enjoying a gourmet feast while overlooking the sea. In other words, imagine experiencing Alaska with Holland America Line.