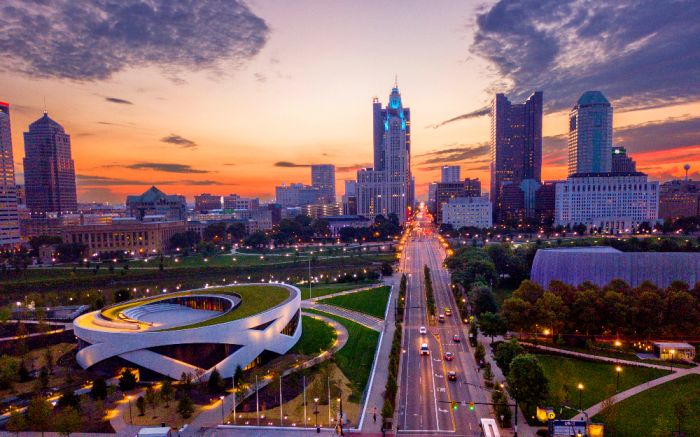 (credit: Experience Columbus)
Nicknamed Cbus, Columbus is the fastest growing city in the Midwest and fourth fastest in the country. Home to Ohio's second-largest metropolitan area, Columbus encompasses ten counties which has seen massive growth and construction throughout. Better known as Buckeye country due to this Ohio State Buckeye football team, Columbus has become a go-to destination in the Midwest for leisure travelers looking for a mix of big city and small-town vibe.
Columbus is also a mecca in the fashion world with L Brands, Abercrombie & Fitch, DSW and more all headquartered in the city making it the third biggest fashion city in the country. It is home to such designers like Celeste Malvar-Stewart in her German Village studio, Hangar 391 Design Studio. It is here where she designs unconventional eco-conscious womenswear using wool from local farmers and natural dyes made of roots, berries and more. Celeste is finishing up work for her first solo exhibition I AM: Exploring Spiritual Connectivity through Fiber which will be shown at the Wehrle Gallery at Ohio Dominican University.
From Short North Arts District, German Village, Grandview Heights, Clintonville and more, the city presents a bounty of options to do, eat, explore and shop.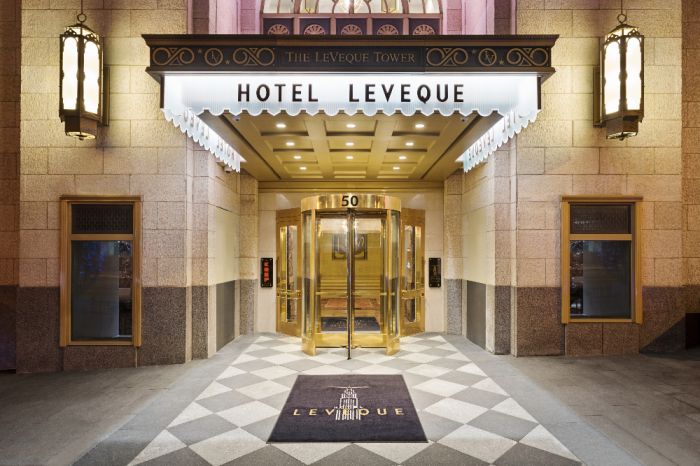 (credit: Hotel LeVeque)
Stay
In the heart of downtown Columbus, Hotel LeVeque, Autograph Collection is a boutique 149-room hotel located taking up floors five through 10 in the historic LeVeque Tower 47-story skyscraper. An Autograph Collection property, Hotel LeVeque offers sweeping views of the city's glittering skyline surrounded by recognizable Art Deco architecture and elegant design led by Columbus-based Schooley Caldwell architects.
Their upscale dining destination, The Keep Kitchen & Liquor Bar presents a modern French brasserie and bar concept, for a romantic evening with your significant other or a celebratory night out. Through the speakeasy bar, The Keep's warm décor and open kitchen invite guests in for a sophisticated yet casual dining experience where chef Jonathan Olson reinvents beloved classic dishes using modern techniques.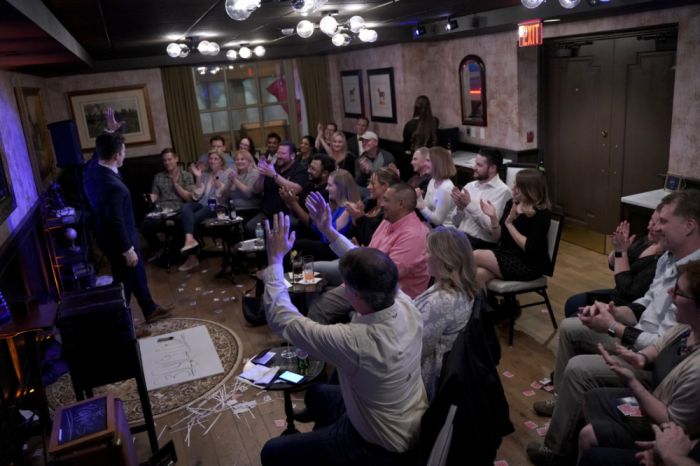 For guests of the hotels and for those who want to be entertained on a weekend evening, Rare Magic at Hotel LeVeque is an intimate show staring magician Drew Murray. Exclusively at the hotel, Murray presents a dynamic performance that boggles the mind just inches away from guests. As one (if not the) of the state's top magicians, Drew Murray brings high-class entertainment through powerful up-close magic leaving guets spellbound. Through slight of hand, illusions and an engaging comedic underlay, Murray's show presents authenticity and originality making sure that every guest's night is unforgettable.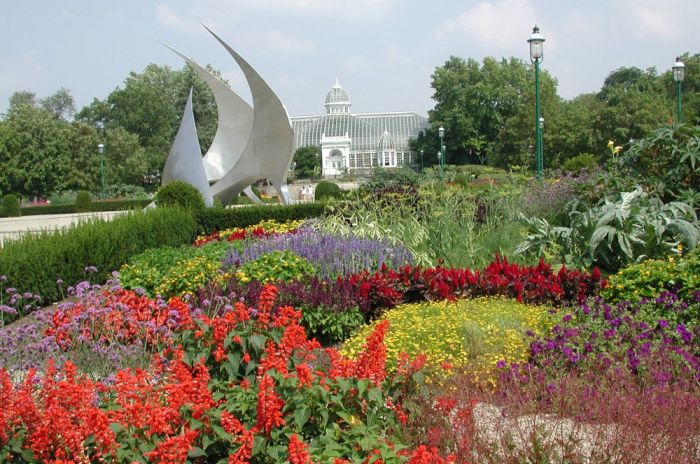 (credit: Franklin Park Conservatory)
To-Do
Center of Science and Industry (COSI) – Through over 300 interactive experiences, nine galleries, live shows and more, COSI is one of the nation's top science centers. COSI has inspired interest in STEM topics for over 55 years and recently unveiled a permanent American Museum of Natural History Dinosaur Gallery, including a life-sized T. rex cast.
Scioto Audubon Metro Park – Just south of downtown, has been transformed from an industrial landscape into a 120-acre park presenting a green oasis for wildlife and outdoor exploring. From their obstacle course and rock-climbing facility, visitors can head down to the Scioto River to fish, canoe or glance at the beautiful surroundings.
Scioto Trail – Scioto Trail is the first greenway trail built in Columbus running along the Scioto River through downtown. From North Bank Park to Bicentennial Park, grab a CoGo bike at the Scioto Audubon Center station and head along the Scioto Mile and bike by many civic landmarks and promenades.
Franklin Park Conservatory and Botanical Gardens – Through educational, cultural and social experiences, the Franklin Park Conservatory and Botanical Gardens encompasses 13 acres just two miles from downtown. Inside the Conservatory building, it is home to more than 400 species of plants, with seasonal exhibitions like Blooms & Butterflies, as well as a beautiful outdoor botanical garden.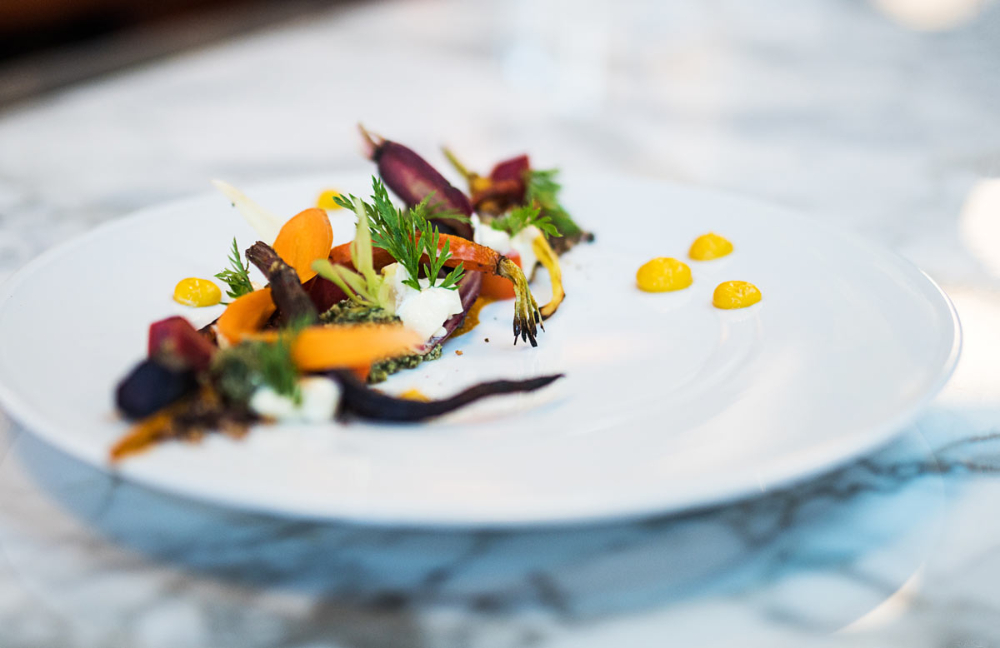 (credit: Service Bar)
Eat & Drink
Sparked by a rich farm-to-table movement, over the past several years Columbus culinary scene has brought to top-ranked chefs to create a foodie renaissance. With more than 50 acclaimed distilleries and breweries working in conjunction with restaurants as well as aspiring and innovative chefs, the results present a vibrant and exciting food scene.
Service Bar – In the Short North Arts District, Service Bar mixes classic Midwest fare with bold flavors of Executive Chef Avishar Barua's youth. With an industrial type interior, diners can enjoy familiar favorites with a twist and raise a glass with an impressive cocktail list. From their popular bread & spread and cheesy brisket crunch, Service Bar also offers a vegetarian menu that can be modified for vegan and gluten free eaters as well.
North Market – An incubator for Columbus' burgeoning foodie scene since 1989, North Market is home to more than 30 vendors. Offering everything from Nepalese-style dumpling to Polish pierogis and Nashville-style fried chicken, popular current eateries include Momo Ghar, Hoyo's Kitchen and Little Eater.
Lastly, although not a restaurant, the German Village walking tour provides a great way to see and eat through one of the city's most historic neighborhoods. Over four hours, guests on the tour learn a history of the area and stop to six or seven local eateries along the two-mile walk for some great bites.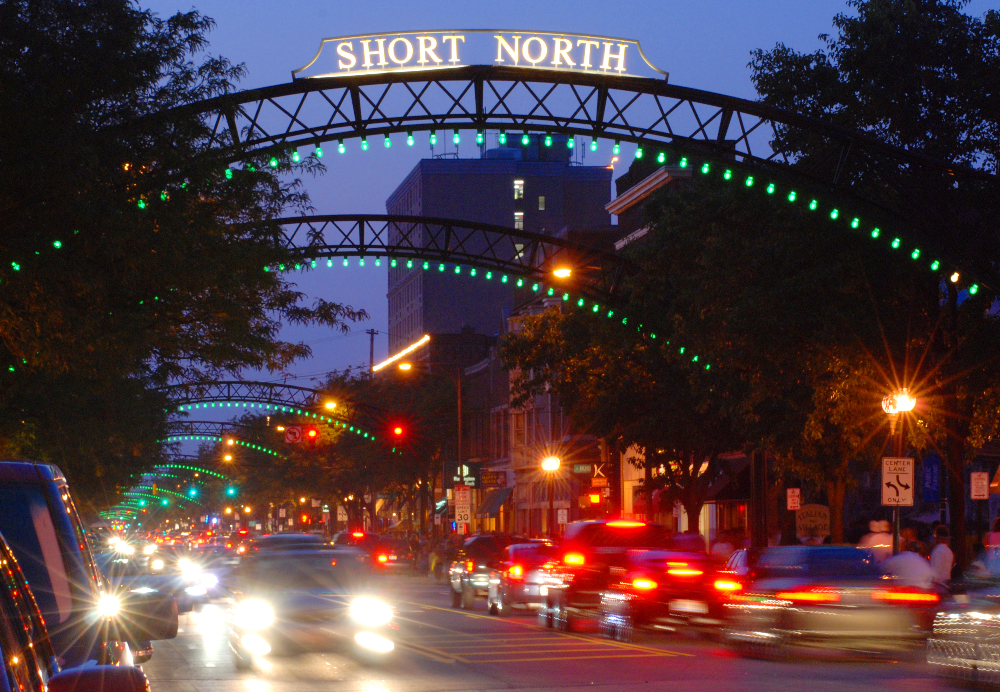 (credit: Experience Columbus)
Shop
Short North Arts District - Known as the art and soul of Columbus, Short North has more than 20 galleries and exhibition spaces and is in a 1.2 mile stretch of High St., presenting a vibrant urban revitalization in Central Ohio. Offering a wide variety of amazing art, dining, nightlife, fashion, home décor and unique gifts, Short North truly has something for everyone. From a selection of popular bars and restaurants to new fashion and vintage stores to more than a dozen galleries, another way to see, taste and experience the area is through one of their walking food tours or art-focused tours.
The Candle Lab – With four locations across the city, The Candle Lab presents a unique experience for those wanting to create their own candle fragrance. With over 120 fragrances, guests are able to choose to create their own scented body lotion, craft a room spray or pour a candle in as little as 90 minutes. They also offer a wall of pre-poured candles to smell and choose your scent for purchase.
Flowers & Bread – In Clintonville across from the Whetstone park, Flowers & Bread is a bakery and flower shop presented by Tricia Wheeler and Sarah Lagrotteria. Both bring their background as classically trained chefs to the bright and modern space offering a selection of pastries, coffees, sandwiches as well as flower arranging classes.