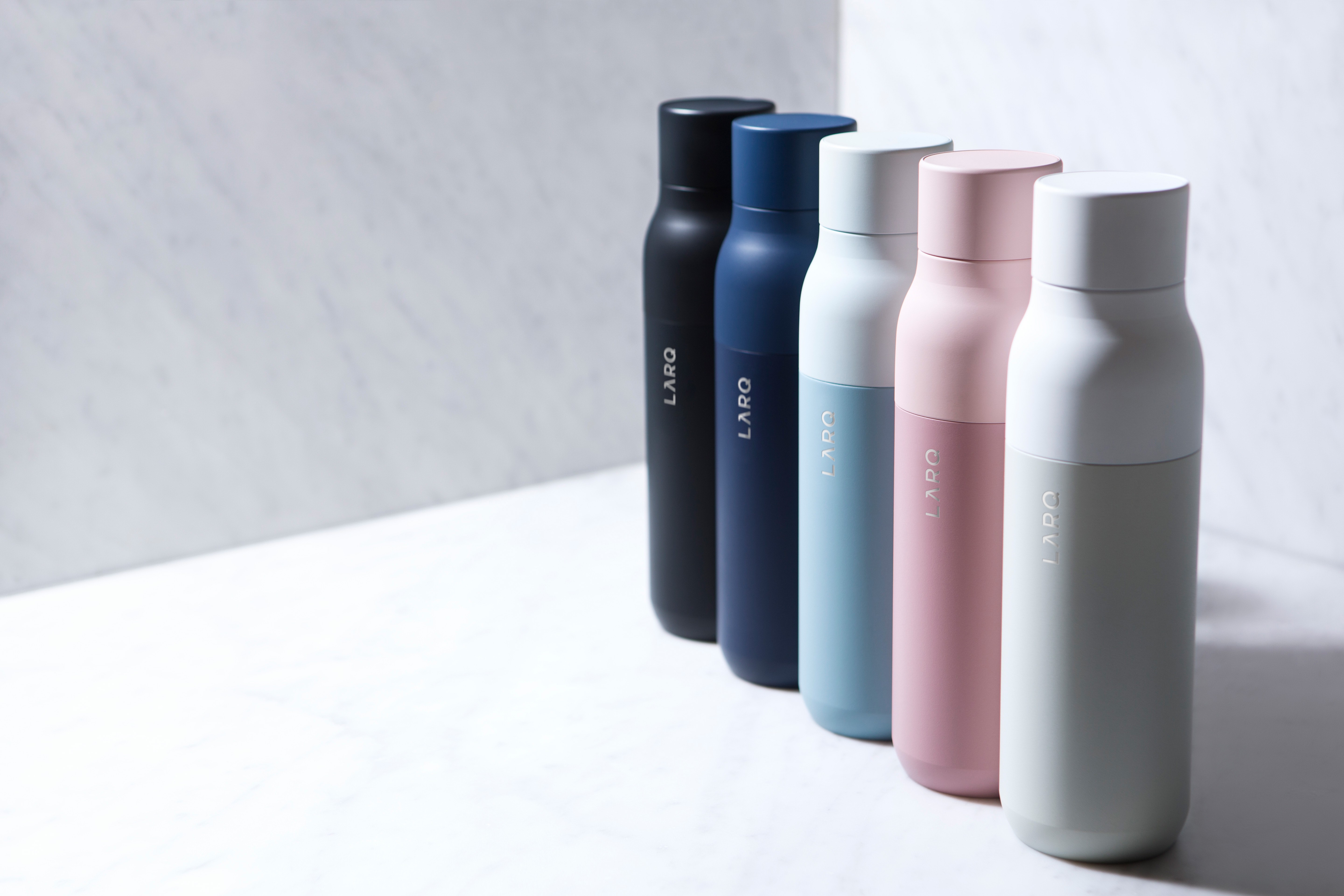 Photos Credit: LARQ
Vacuum-sealed canteens and water bottles have flooded society over the last few years, and for good reason: they're convenient. You can keep your liquids hot or cold for an extended period of time, and it's satisfying keeping your life fluid in something better than boring plastic. LARQ has produced the next step in innovation with vacuum-sealed canteens, the LARQ Bottle, which we're here to tell you all about.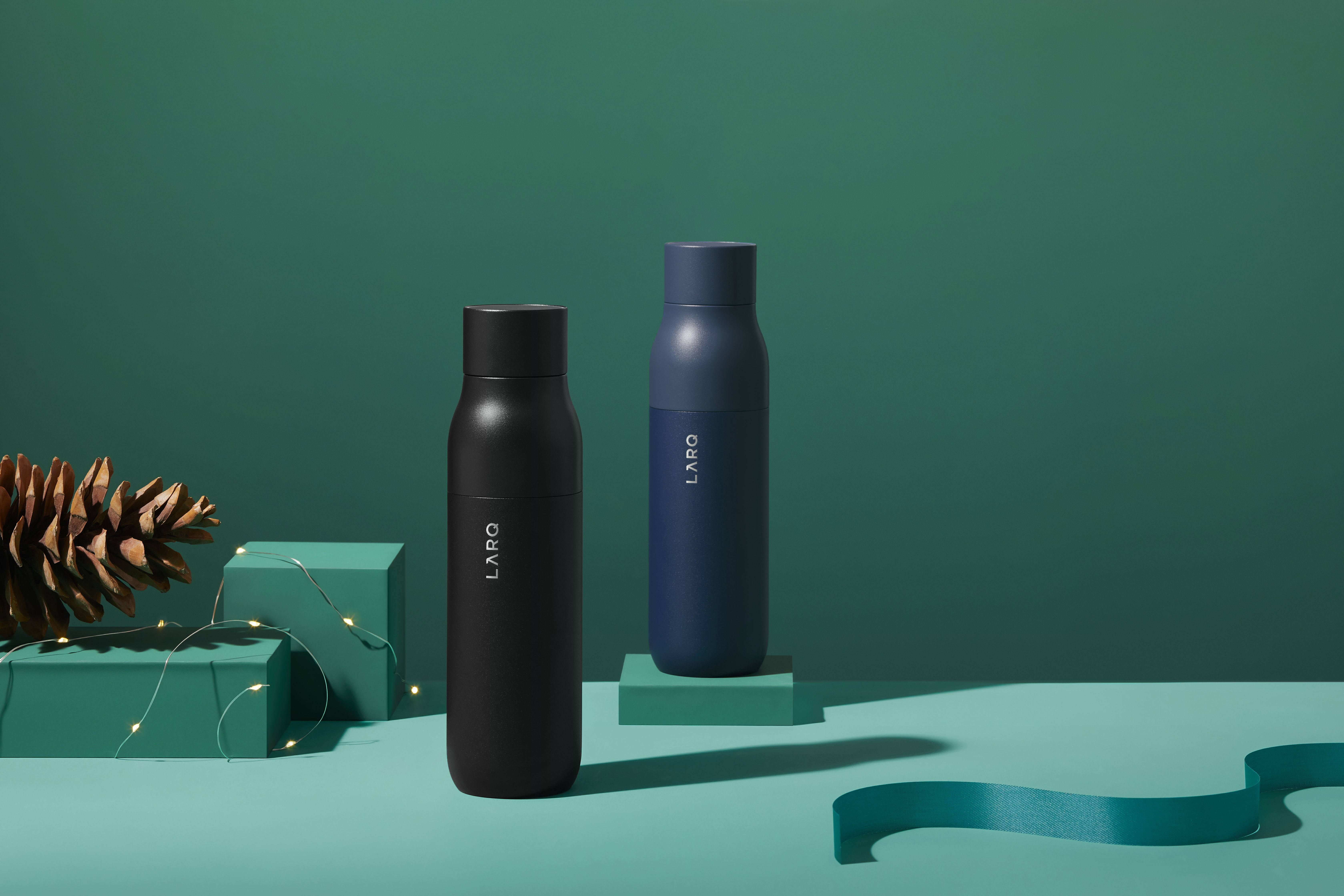 This bottle cleans itself. That's not a joke, it uses a UV-C LED light built into the top of the bottle to sterilize up to 99.9999% of bacteria. Water bottles are notorious for bacteria buildup, so this product is built for anyone out there tired of cleaning out water canteens, or tired of the smell often associated with bacteria in wet conditions (usually their favorite). The light turns on by default every two hours and bounces around the reflective interior of the bottle to clean itself, and the UV-C lithium-polymer battery holds a charge for roughly one month before you plug it back in with the included USB adapter.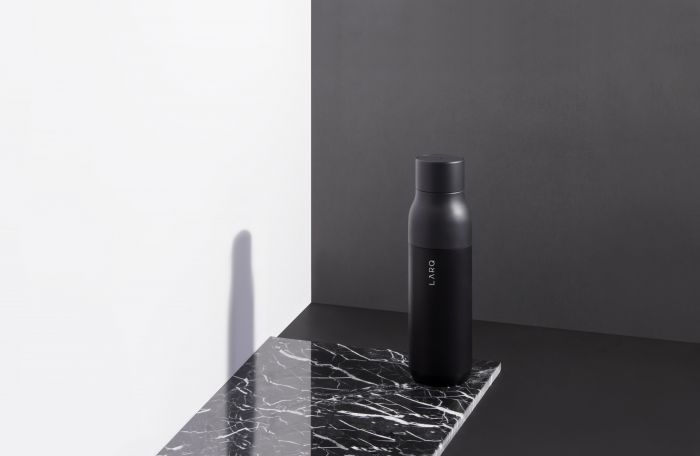 The build of the bottle is attractive too, using LARQ's own proprietary powder coating finish, and offered in black, blue, light blue, gray and pink. The interior is electropolished 18/8 stainless steel, completing the BPA-free ensemble. LARQ CEO Justin Wang had the following to say on the bottle's uniqueness and positive effect on sustainability: "As the world's first self-cleaning water bottle, LARQ combines the power of the sun with the advances of the digital age, making it the world's first portable water disinfection system powered by proprietary UV-C LED technology. Having all this power in a well-designed bottle makes the LARQ Bottle unlike any other on the market today. The LARQ Bottle is revolutionary not only in its design and technology, but also in how it can affect our dependence on single-use plastic. LARQ's advanced technology aims to disrupt consumer behavior to help battle dependence on single-use plastic, while providing access to clean drinking water on-the-go."
I like this bottle, and highly recommend it.