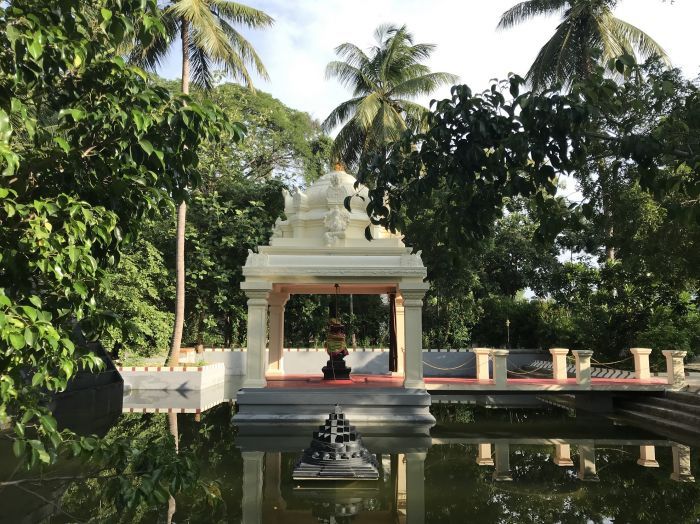 Cynthia Dial
India is an intimidating country. It's crowded, it's congested, it's chaotic. But it is also colorful, intoxicating and welcoming.
That said, here's the deal. There are 29 states in the subcontinent – each with its own personality, language and must-be-seen sites. So, there's a secret to guaranteeing your visit will be special. This is not a country that is easily planned solo, from bits and pieces picked up from the Internet or from a travel-oriented conversation over cocktails.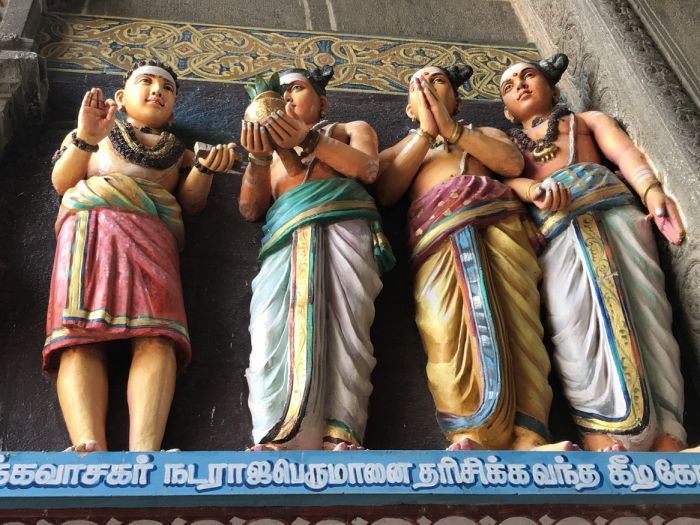 Cynthia Dial
Bottom line: It is overwhelming, even for the uber-experienced voyager – making a visit there one best arranged by a professional. For me, that translated to a tour operator with first-hand knowledge of the country from having once lived there but whose business and residence is now U.S. based (translation: someone who understands my expectations as an American and my concerns as a woman).
Fast forward to fall 2019 and the Women's Empowerment Trip to South India – the final product of a year-plus-in-the-making itinerary conceived and coordinated by travel specialist Debika Sen, co-owner of A Classic Tours Collection based in Los Angeles. Our tailor-made group was comprised of five female travelers, plus Nirmala (one of India's first-ever female tour guides) and Debika herself.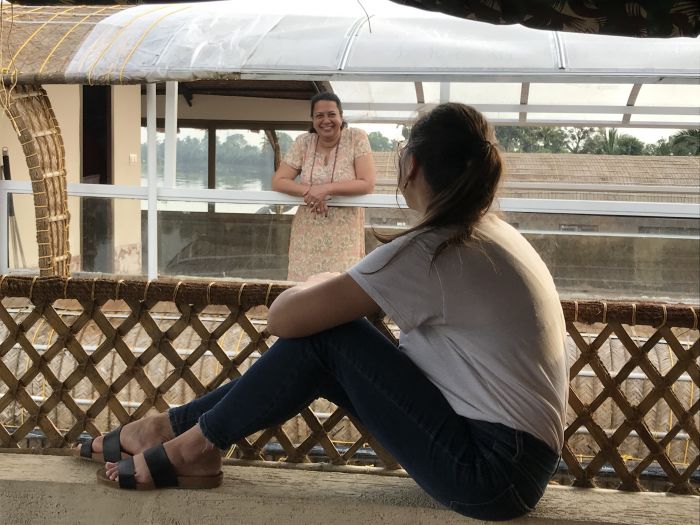 Cynthia Dial
The decision to visit South as opposed to North India (home of the Taj Mahal) was not an oversight. Debika explained her thought process: "In the South boys and girls are treated equally. Everyone can read and write. It's unusual to find people begging for money and it's less populated." Additionally, this region is considered the safest for women. And South India is said to be the most beautiful part of the almost 1.3 million-square-mile country with 1.3 billion in population.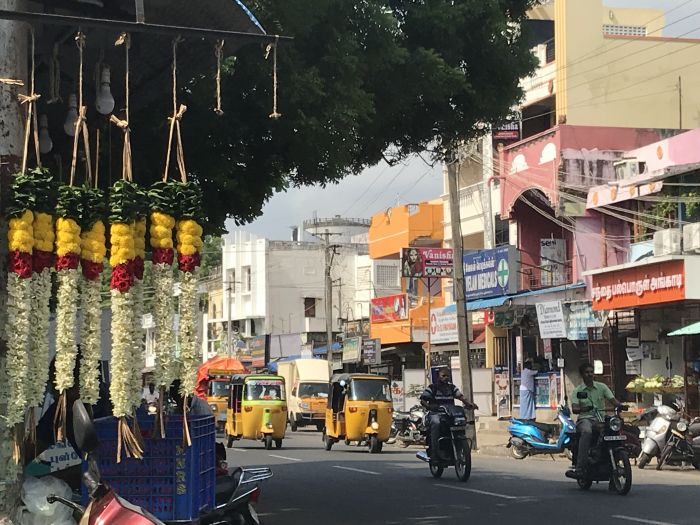 Cynthia Dial
Upon landing in the eastern coastal city of Chennai, immersion was immediate. Greeted by a full-on assault of the senses – sights, smells, sounds, everything – it was comforting to know attention had been paid to every detail, leaving no loose ends for just-arrived travelers to sort. The trafficked streets mimicked the country's lifestyle – a conglomeration of scooters racing, motors revving, auto-rickshaws (India's version of the Thai tuk-tuk), horns honking, vendors hawking, vehicles speeding (passing on the left, on the right and approaching head-on), strolling-in-mid-street pedestrians and unattended cows.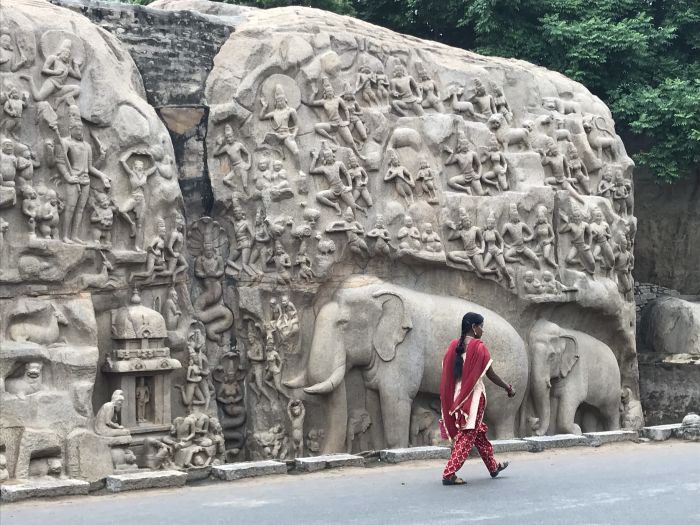 Cynthia Dial
However, amid its eclectic disorder were stunning reminders of the country's regal past – from its collection of sacred temples and exquisitely ornate jewelry to its saree-attired women wrapped in the most vibrant hues of color. So, what better way to capture a group of seven women's initial attention than to go saree shopping?
Debika and Nirmala explained that Indian women consider every festival, every special event, almost everything, a reason for a new saree, with most families having their own preferred tailor. The process with Nirmala's seamstress was simple: select the fabric, chose the blouse design, get measured and wait for the results. The final trick, however, was correctly draping it (tip: use safety pins and seek a local's assistance).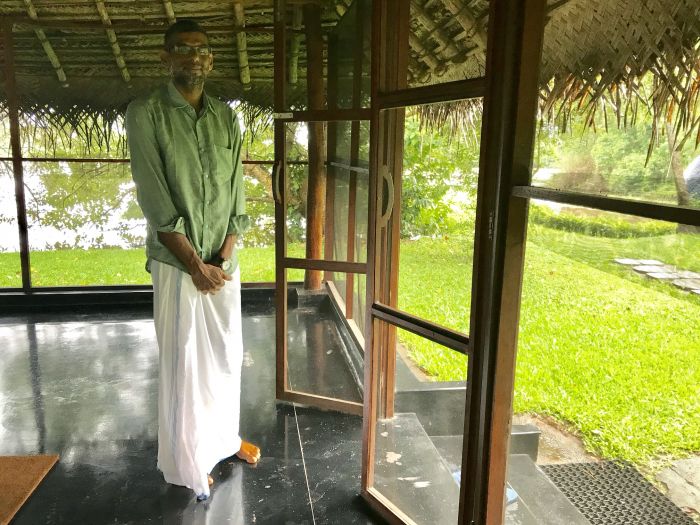 Cynthia Dial
Most days began with yoga. Our introduction to the country's serene tradition – on the lawn of the Radisson Blu Temple Bay Resort overlooking the Bay of Bengal – was to the muted sounds of the surf, distant thunder and a soft sprinkle of rain. In Coconut Lagoon, the screened yoga studio overlooked a pond and our instructor-led a class of silence to the background of soothing bird calls. While at Kochi's Brunton Boatyard hotel, yoga devotee Ramesh (noted for his contagious smile) led us through a plethora of poses for digestion, posture and migraines. His goodbye, "I wish you a happy day," was simple but the opportunity to experience yoga in the country of its origination was powerful.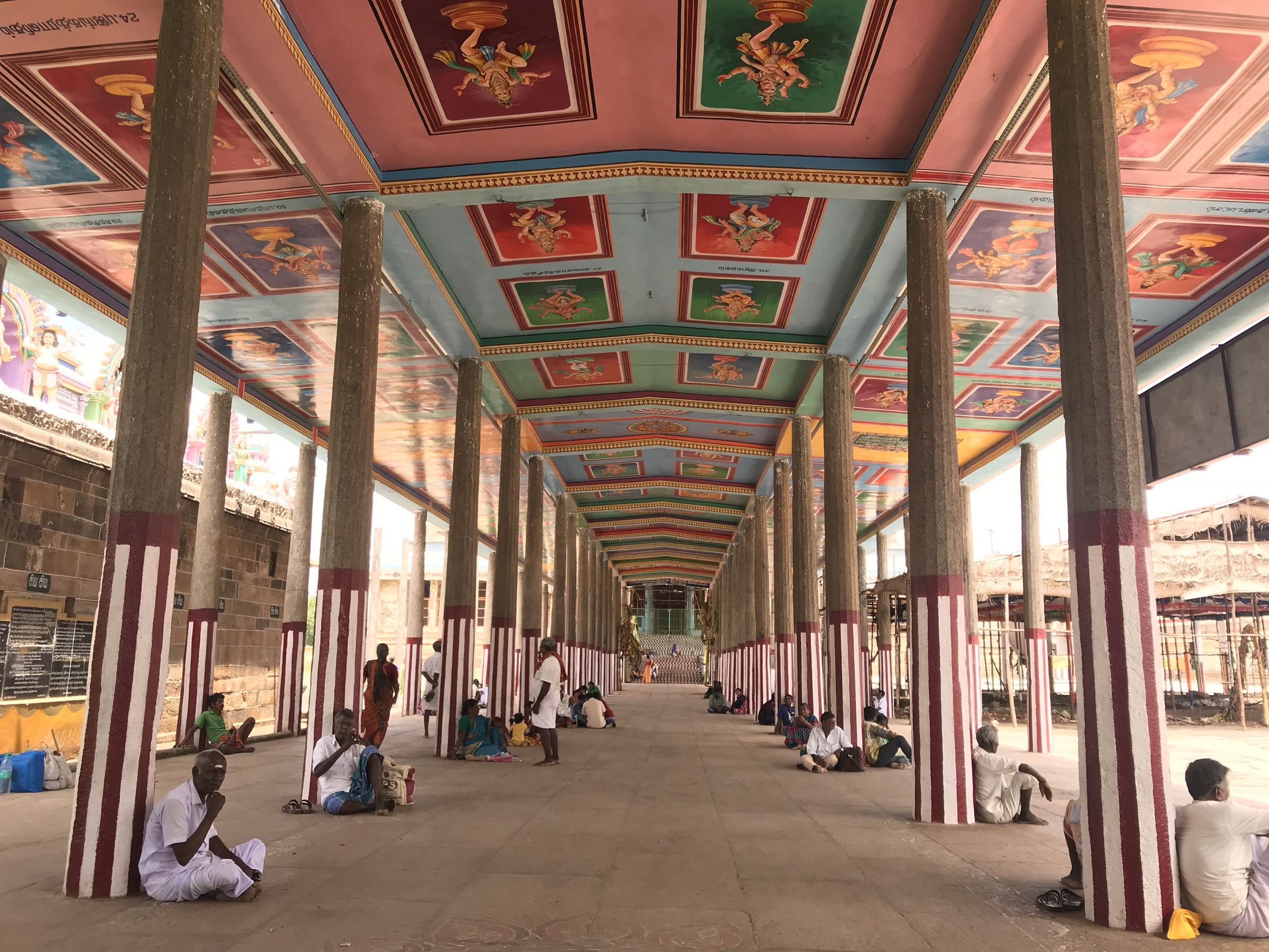 Cynthia Dial
The route from Chennai's east coast to Kochi's west coast was temple filled, with every choice selected for a purpose – typically a superlative. Because they allowed no tour bus groups at these temples, the experiences were more authentic.
Constructed in 1160 AD, Airavatesvara Temple took nearly two decades to complete. A medieval-era Hindu temple dedicated to Lord Shiva, it was a UNESCO World Heritage Site. Also a part of the UNESCO World Heritage Site, the "Great Living Temples," was Brihadeeswarar – one of India's largest shrines. A rare meeting with a priest was arranged at Thillai Nataraja Temple, a pilgrim site for devotees of Lord Shiva. The strictest of these sanctuaries visited, it did not allow photos or shoes and, if non-Hindu, entrance into some areas –making it even more special. In temples, and throughout India, it was always wise to dress modestly (no bare shoulders, no shorts, no brief hemlines).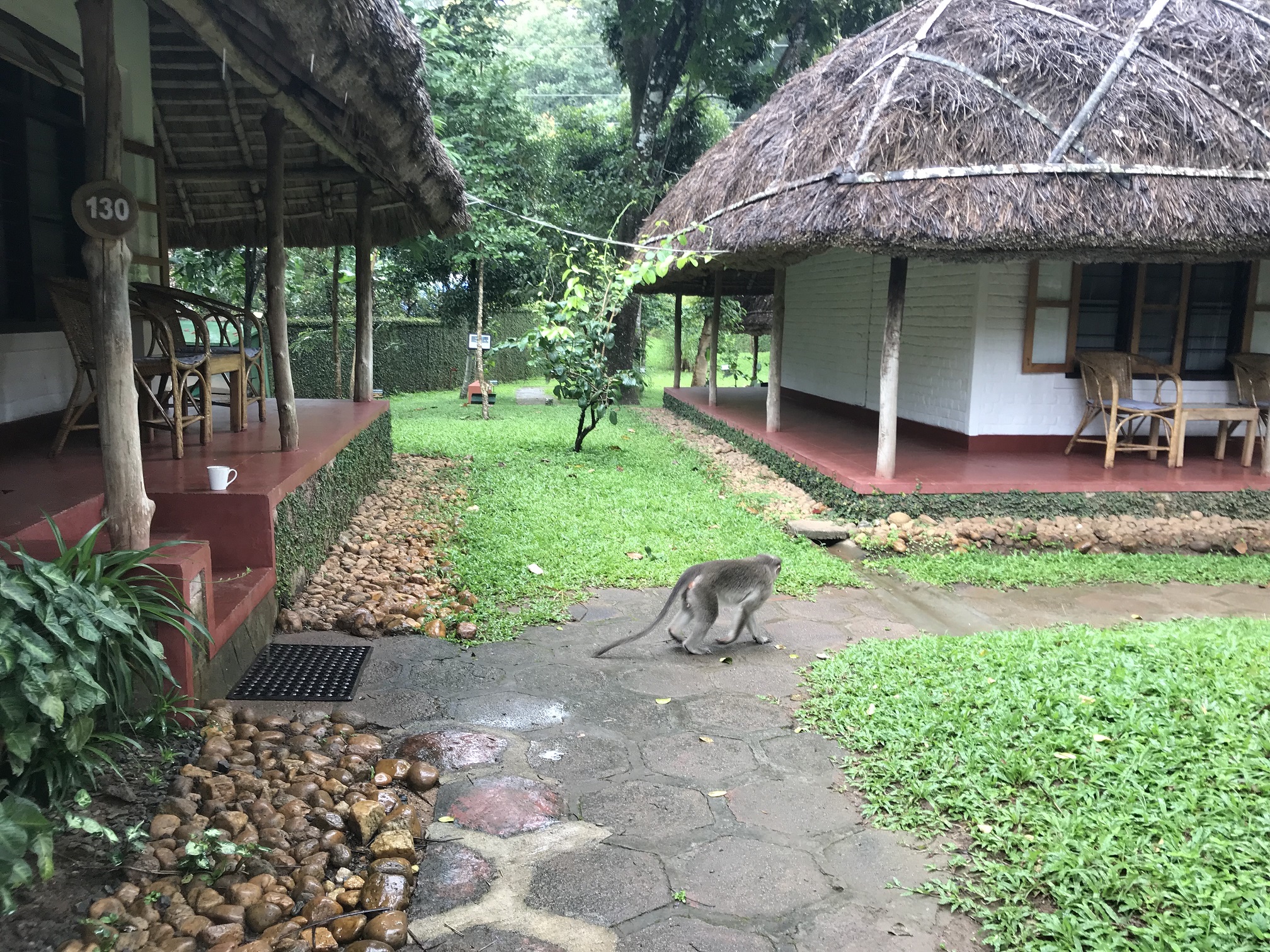 Cynthia Dial
"Secure your room's screen door. Never leave it open – the monkeys will come in," said Nirmala of the bungalows at CGH Spice Village. The warning was appreciated, especially when seeing a monkey perched on a bungalow's porch finishing a cup of coffee left by a guest. Situated in the region known for spices like cardamom and cinnamon, even the air's aroma was different.
Stays were different but all distinctive. Palais de Mahe, known as Puducherry's "it" getaway, was styled for the town's past – French colonial in décor and feel.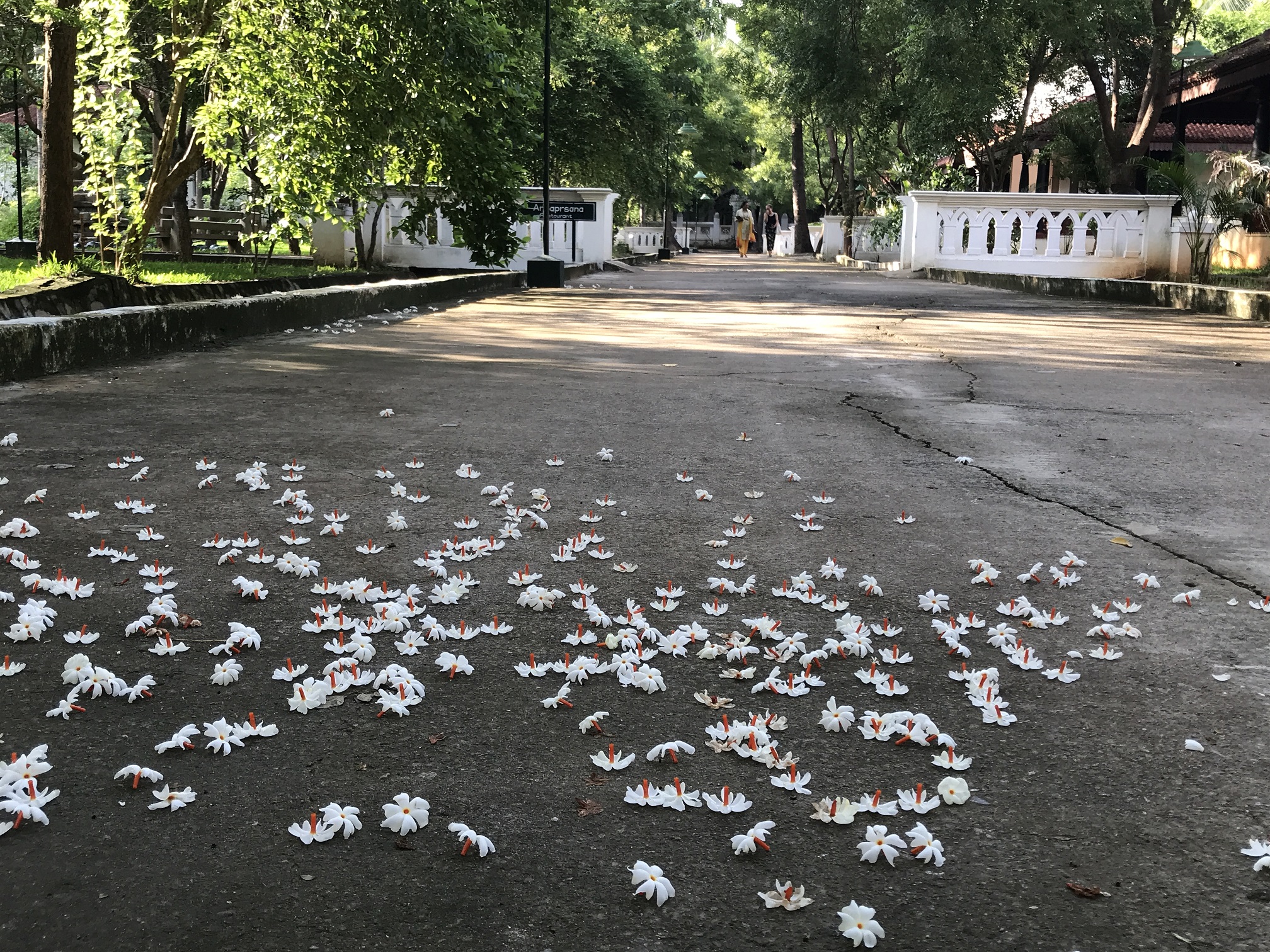 Cynthia Dial
Hotel Mantra Koodam was the kind of place where the delicate white flowers found on the walkways were swept every morning, peacocks announced the day and a roadside style tea stand was opened just after dawn and right before dusk.
Built more than 100 years ago by KVAL Ramanathan Chettiar as a wedding gift for his eldest daughter, CGH Earth Hotel – once a back-in-the-day mansion, now a 15-room boutique property – showcased its lovingly preserved original character. Though located in today's seemingly forgotten town of Visalam, as guests we were temporarily transported to colonial India and its luxurious perks.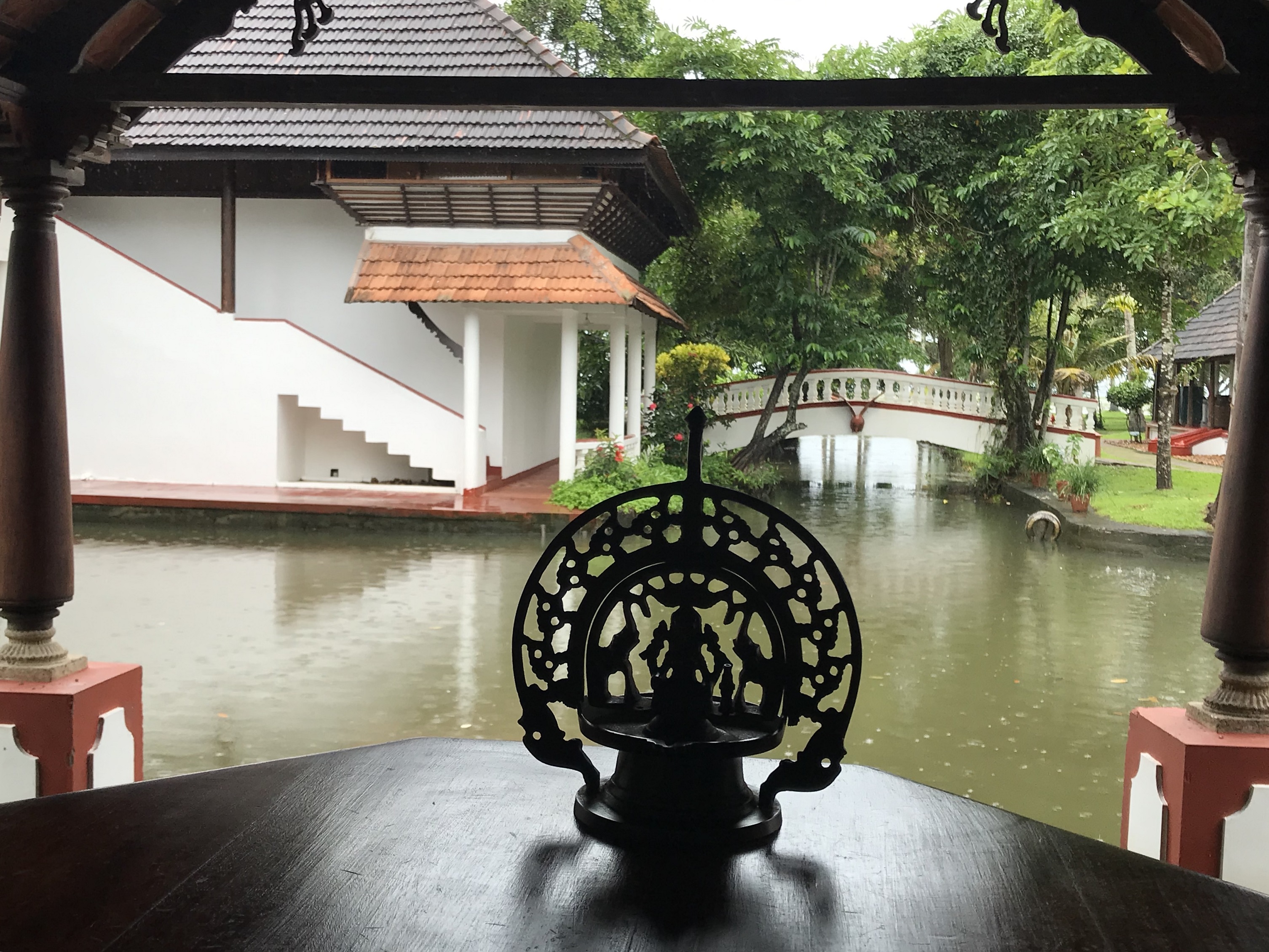 Cynthia Dial
We took a boat to reach Coconut Lagoon, whose individual bungalows were scattered about the well-manicured property, renowned for its Ayurveda center. The best place to observe the property's goings-on was from a rattan porch chair – whether it was a stubborn cow being steered across the lawn or afternoon tea's arrival by dugout canoe from which it was served.
Known as the "Venice of the East," a deluxe houseboat was our Allepey home. Formerly called kettuvallams (boats that once transported rice and spices), exploration from this overnight accommodation along narrow canals past paddy fields and sleepy villages featured the traditional way of living in this land of backwaters.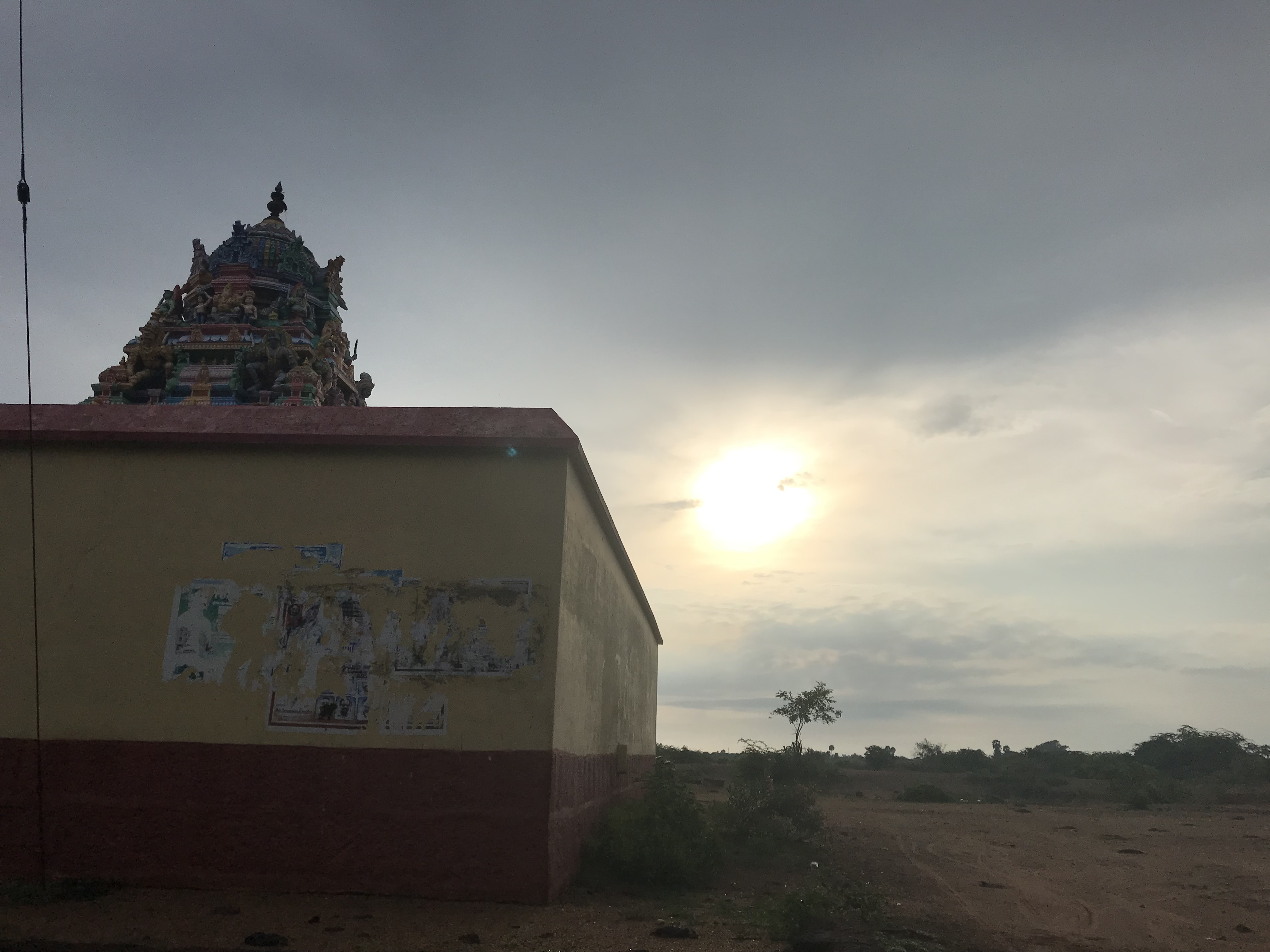 Cynthia Dial
However, regardless of the property, regardless of the town, one constant remained – genuine hospitality. Hotel arrivals were always met with a gift (typically a necklace, perhaps shells or flowers), a fresh fruit drink, placement of a bindi (the colorful dot placed in the center of one's forehead), a bow with prayer hands – and a forever smile. And at departure, an energetic line of employees bade fond farewells.
In the end, "my" India will be remembered for each morning's filter coffee (typically poured from several feet above the cup), candid conversations about arranged marriages (p.s. more pluses than minuses), an on-the-beach dosa banquet, visit to a family home for a traditional feast of 26 foods served on a banana leaf (when finished, the leaf is folded in half – towards you, if you enjoyed the meal, away from you if not). And much more.
In the end, "my" India will be remembered – eternally.