This is your chance, if your bucket list calls for a deep dive in the sea, then this exclusive submersible dive is your dream come true. Valued at more than $250,000 the dive is conducted by Victor Vescovo, renowned American undersea explorer and Guinness World Record holder, traveling to the lowest depths of Earth where almost no life can survive. Nope, you won't be setting any records on this dive.
Starting off at $125,000 USD, the highest bidder will board Nekton's manned submersible and travel to the Maldives' Midnight Zone alongside Victor Vescovo, owner and pilot of Deep Submergence Vehicle (DSV) Limiting Factor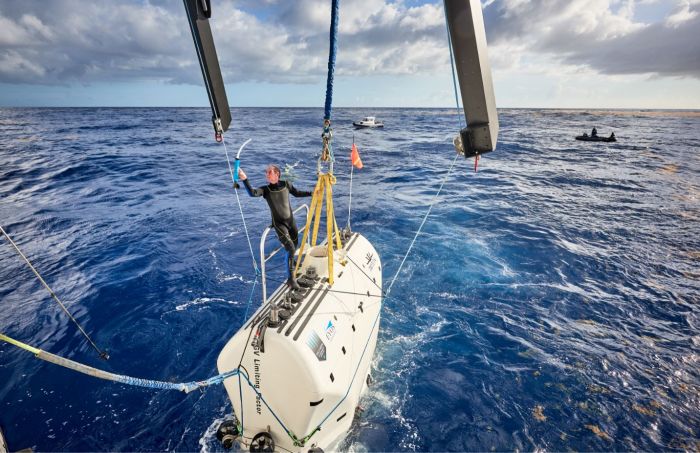 The full VIP experience includes a stay at some of the world's most luxurious Maldivian resorts including Soneva Fushi, a secluded desert island, featuring lunch prepared by a personal gourmet chef, snorkeling with Manta Rays lead by a private guide, the opportunity to conduct a live broadcast from the Nekton Mothership, and the chance to help create the first maps of uncharted seamounts. The highest bidder will also receive a documentary film detailing their dive with Nekton. The trip will take place mid-April 2020 and will be coordinated in tandem with the highest bidder. And the best part, all net proceeds will be re-invested into Nekton to support their ongoing conservation efforts to galvanize the protection and management of the ocean
"This is the sort of experience money can't typically buy," says Alison Hickey, President of Kensington Tours. "The highest bidder will have the opportunity to travel to an unexplored part of the ocean and potentially discover a new species in the process. We are in an era where more people have been to space than to the depths of our planet's oceans."
Unless you've signed up with Virgin Galactic and scheduled your space flight – this could be your adventure of a lifetime.