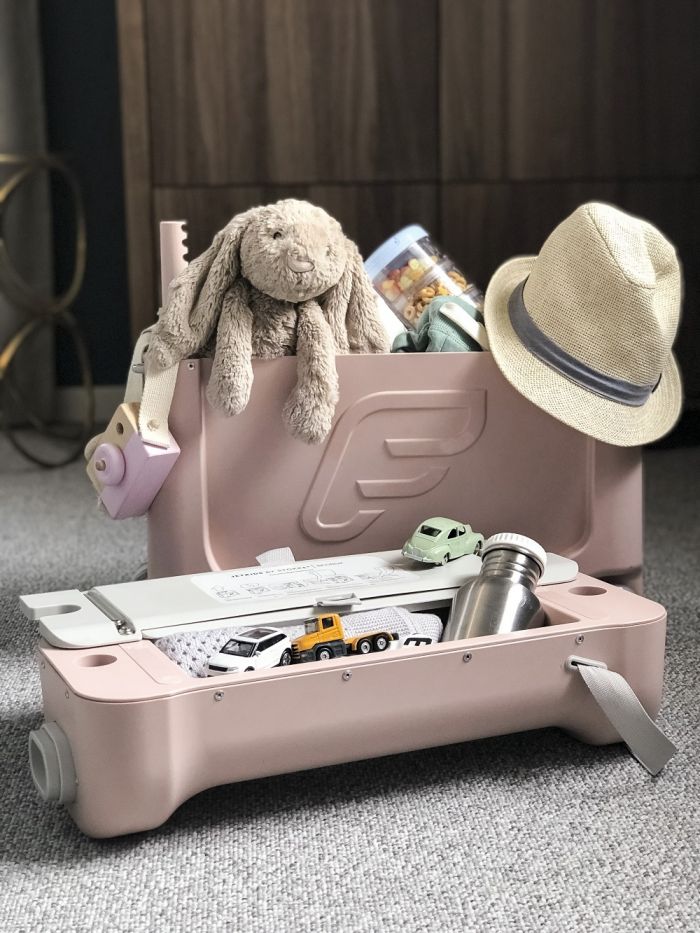 Stokke
As any parent knows, travelling with little kids can be an undertaking, to put it mildly. Navigating an airport with a toddler generally presents a serious challenge, say nothing of the ordeal of keeping a squirming child in the confines of a plane seat for ten minutes, let alone ten hours.
Stokke, the innovative Norwegian children's lifestyle brand founded in 1932, has always been at the forefront of premium children's furniture and baby equipment, and has developed an iconic and unique product to alleviate much of the stress associated with airline travel: the JetKids BedBox™.
The JetKids BedBox™ is not only a ride-on suitcase, but, as its name suggests, also includes an inflight bed feature. In just a few simple steps, a poky economy airplane seat can be transformed into a comfortable first class bed thanks to the leg rest feature. Combining Scandinavian design with aviation style, this travel essential allows your child to relax comfortably or sleep during long and short haul flights.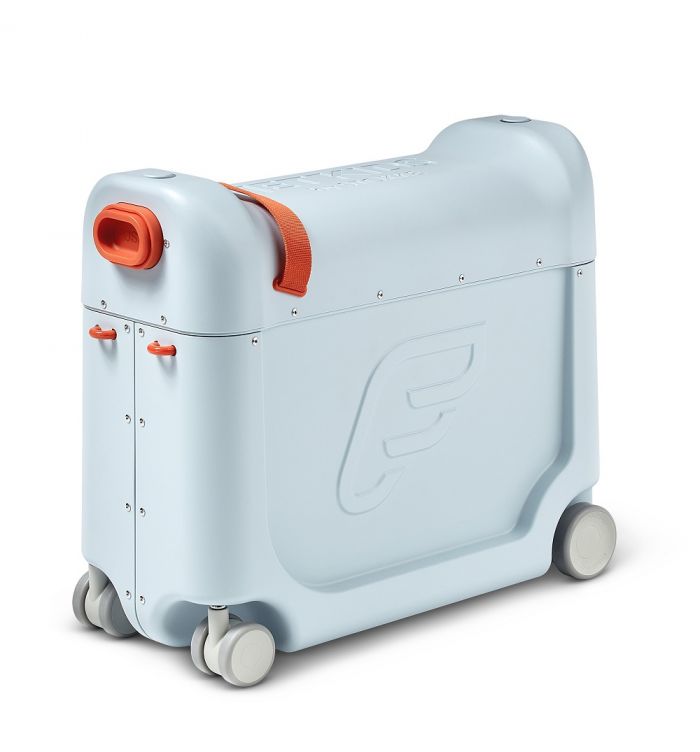 Stokke
The BedBox™ is both fun and functional: the suitcase is spacious enough for all of your child's belongings and the ride-on feature means that children can be pulled along or pull themselves through airports. In addition, there is an adjustable strap, which is a particularly handy feature that allows parents to carry the BedBox™ over their shoulders. The BedBox™ also features swivel wheels and offers great maneuverability.
The JetKids BedBox™ is designed to be used by toddlers and children from age 2-7 inflight. My two-year-old daughter absolutely loved it; she had a real sense of ownership and responsibility having her own piece of luggage to look after on the plane. She also slept preposterously well during our seven-hour night flight to Dubai. The ride-on feature of the BedBox™ was particularly helpful in Dubai airport when she rode around on it for the two whole hours that we were required to wait for our luggage to arrive (due to severe rain and attendant floods inside the airport (!)). In fact, my husband and I joked that it would be helpful if Stokke could invent an adult-sized version of the BedBox™
For further information, and to purchase a JetKids BedBox™please visit stokke.com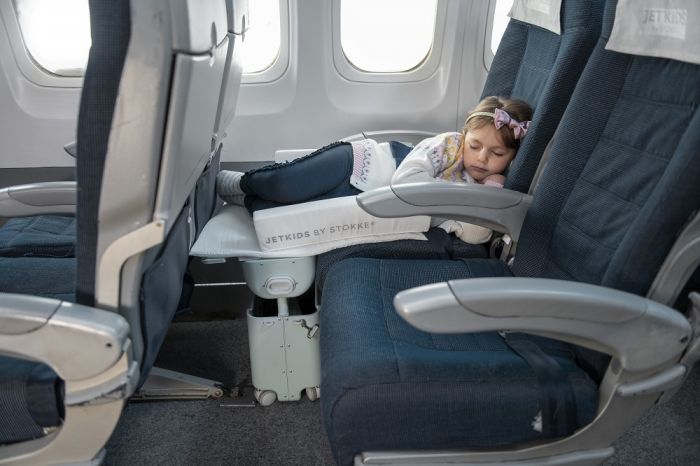 Stokke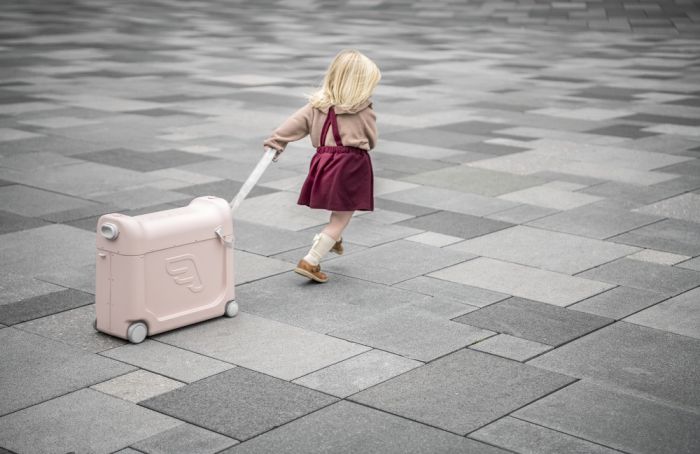 Stokke