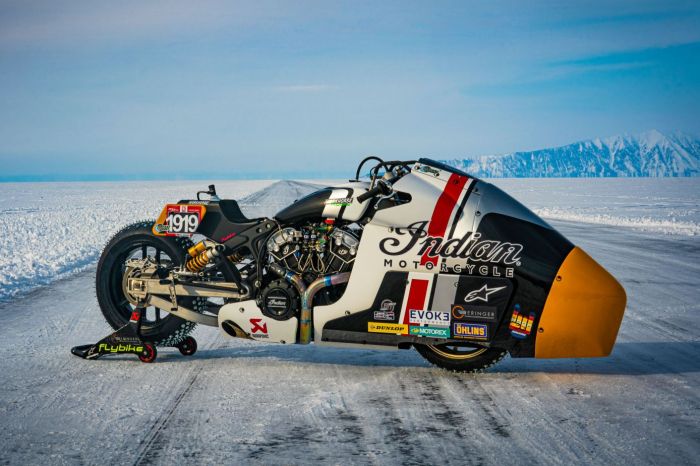 Photo Credit: Michael Lichter
Indian Motorcycle and Workhorse Speed Shop have announced the comeback of Appaloosa at the 2020 Baikal Mile, an extreme test of rider and machine on the ice surface of Lake Baikal, Siberia. Appaloosa v2.0 will make its 2020 racing debut in Russia, revealing a radical new look, from February 25 to March 1.
Run on the ice off the eastern shore of Lake Baikal, the festival is one of the most unique international motorsport and racing culture events due to the extreme conditions of Siberia.
Photo Credit: Michael Lichter
Brice Hennebert, creator of Appaloosa, is looking forward to the challenge, "The feeling is crazy, it's a bit like going racing on the moon. There's absolutely no reference point, we go to a desert of ice in Siberia where it can be -40°C at night -20°C during the day. I'm super excited and a bit lost at the same time as we have no idea what to expect. With just a few days before the flight, I'm focusing on the practical aspects, but I know this journey will be one of the most insane experiences of my life."
Reengineered, fresh new paint, and spiked drag tires, the Appaloosa 2.0 is set to be raced on a 1-mile sheet of ice by Sébastien Lorentz.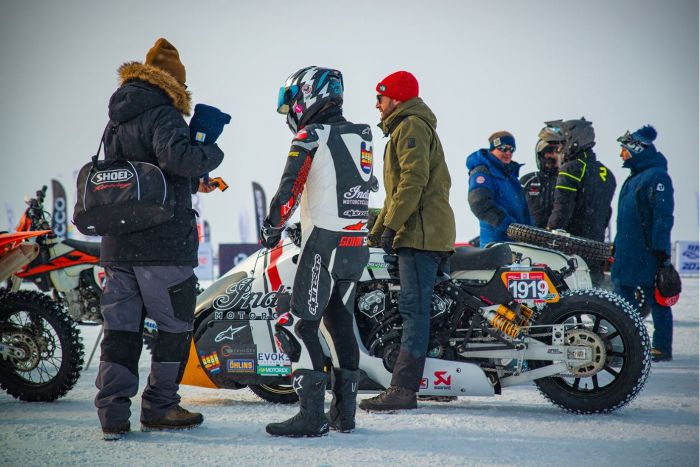 Photo Credit: Michael Lichter
Upgrading the NOS system was a priority for better reliability and power with the original system replaced with a Nitrous Express setup. Öhlins Racing has added a steering damper to the full suspension suite supplied in 2019 to keep Appaloosa stable at the higher speeds targeted. Finally, to protect the pilot and to keep a clear view ahead, areas around the wheels have been closed off inside the fairing to control the ice thrown up by the studded tires.
More information on this remarkable 2020 Baikal Mile Ice Speed Festival can be found at baikalmile.com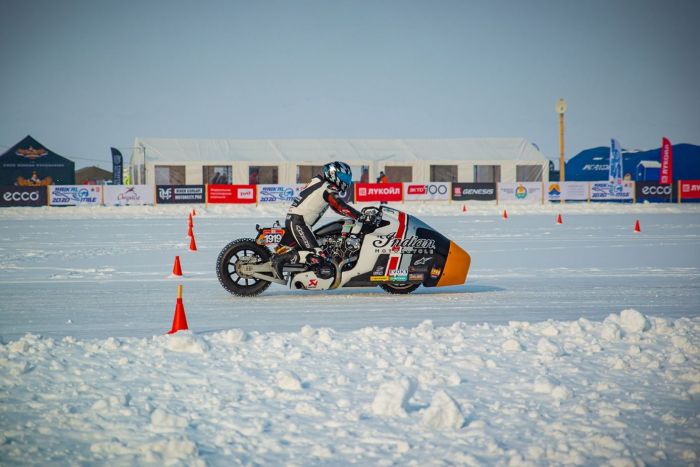 Photo Credit: Michael Lichter