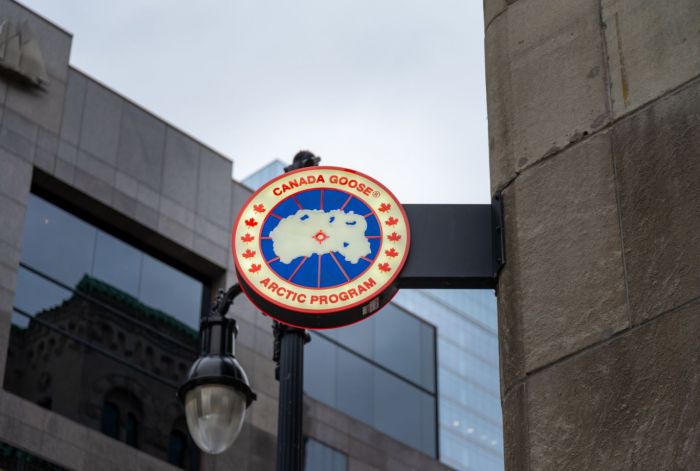 Photo Credit: Shutterstock
With summer just a few short months away, you might be prepping for the season by adding an extra cycling class to your week or shopping for beach-ready bikinis. But if you're an avid traveler, or just can't say no to an amazing coat, then you'll want to make room in your closet for Canada Goose. The Canadian outwear label isn't just popular with celebrities, adventurers and explorers, but is a favorite for the well-heeled fashionable set that know amazing cold weather basics when they see them.
Originally founded in Toronto in 1957, the brand has slowly built up its reputation over the last 63 years, before becoming a luxe label in the past decade. Originally worn almost exclusively by the police force, Arctic bush pilots and the Canadian Rangers, the company's sportswear was designed for warmth, function and wear. In fact it can withstand such frigid temperatures that scientists wore the brand on an expedition to Antarctica in the '80s, giving it global recognition. Shortly after, the first Canadian to climb Mt. Everest sported a customized designed Canada Goose jacket, making it even more popular.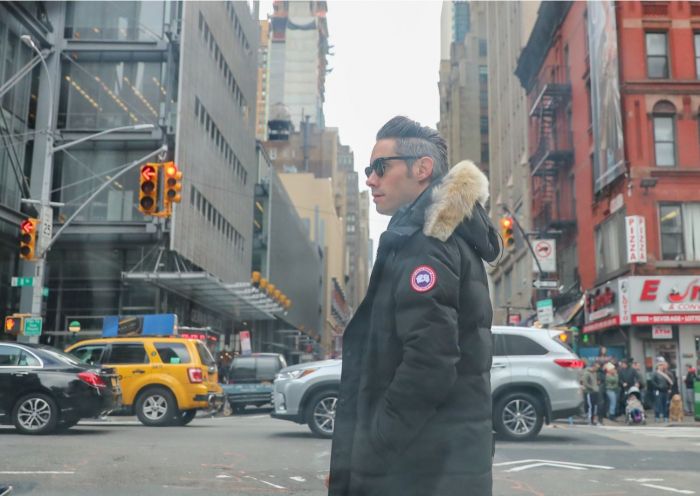 Photo Credit: Shutterstock
Once cold-weather wear necessary for survival, the brand now enjoys sartorial status as a favorite among celebrities and in-the-know fashion lovers. Over the past decade, Canada Goose has partnered with Drake's OVO clothing line for a collab, James Bond wore their navy jacket in "Spectre" and Kate Upton modeled their parka on the cover of Sports Illustrated. Needless to say, they're not just for the frigid Arctic temperatures anymore.
While the brand is clearly a Hollywood favorite and, yes, that red, white and blue patch is a little bit of a status symbol, the brand didn't become an icon because of their muted colors or roomy pockets. These jackets get the job done. As sponsors, they distributed hundreds of jackets for free to professionals and talent at the Sundance Film Festival, but Daniel Radcliffe wouldn't be wearing one if it didn't keep him warm.
The collection ranges from easy-to-wear hoodies that will keep you warm on chilly nights to longline parkas with fur-lined hoods and duck down that will keep you toasty even if you decide to take a midsummer trip to Antarctica to see the penguins. With neutral tones and multifunctional design, the brand hasn't strayed far from their roots. They still feature detachable down hoods, fitted double cuffs, utilitarian pockets and belted waists. But now you'll also find fun fashionable additions like asymmetrical cuts, bright colors and patterns, and oversized sleeves, which the only function is to up the cool factor.
It's hard to pinpoint the exact moment when Canada Goose went from scientific mainstay to celebrity staple but it's clear these pieces are a must for your closet. Combining form and function with just a touch of style—they're the epitome of laid-back cool and stylish nonchalance. If you're in need of a new jacket, or even if you're not, they lend themselves to almost every wardrobe and style. And if a cold front hits? You'll be ready.