Photo by Fran Miller
As the world awaits its reopening, and we entertain our wanderlust with mere aspirations, we can somewhat satisfy our travel urges with creative alternatives. My travel substitute during this time of stay-at-home sheltering in place? Cheese and wine, the two commodities I most enjoy during a European sojourn. With a long scheduled trip to France currently on pause, I was able to bring a bit of France into my home via its fantastic fromages.
France produces 1,200 different types of cheese, providing for nearly never-ending culinary exploration through 'L'Hexagone.' (The European Union and its 27 countries produce 10.28 million metric tons of cheese annually.) Making at-home fromage sampling simple and easy is cheesesofeurope.com, your virtual tour guide through the various types of European cheeses. The site provides cheese descriptions and photos, recipe ideas, and a list of U.S. retailers where one can find some of these more exotic and artisanal cheeses.
Assisting with the choices for my Fromage foray was Charles Duque, Managing Director, Americas for CNIEL, the French Dairy Interbranch Organization. Duque, fluent in four languages, serves as the point of contact for French cheese companies in the American continent. He knows not only the French cheesemakers and the farmers, but also the cows and the pastures in which they roam. He is an inductee in the International Cheese Guild, and a member of The Order of Agricultural Merit, bestowed by the French Republic for outstanding contribution to agriculture. And he knows his cheese, long a staple in French gastronomy. Considered a healthy product and a source of nutrients, vitamins, minerals, and trace elements including calcium, cheese is an incredibly satisfying component to a balanced diet, and wonderful comfort food during this unsettling time.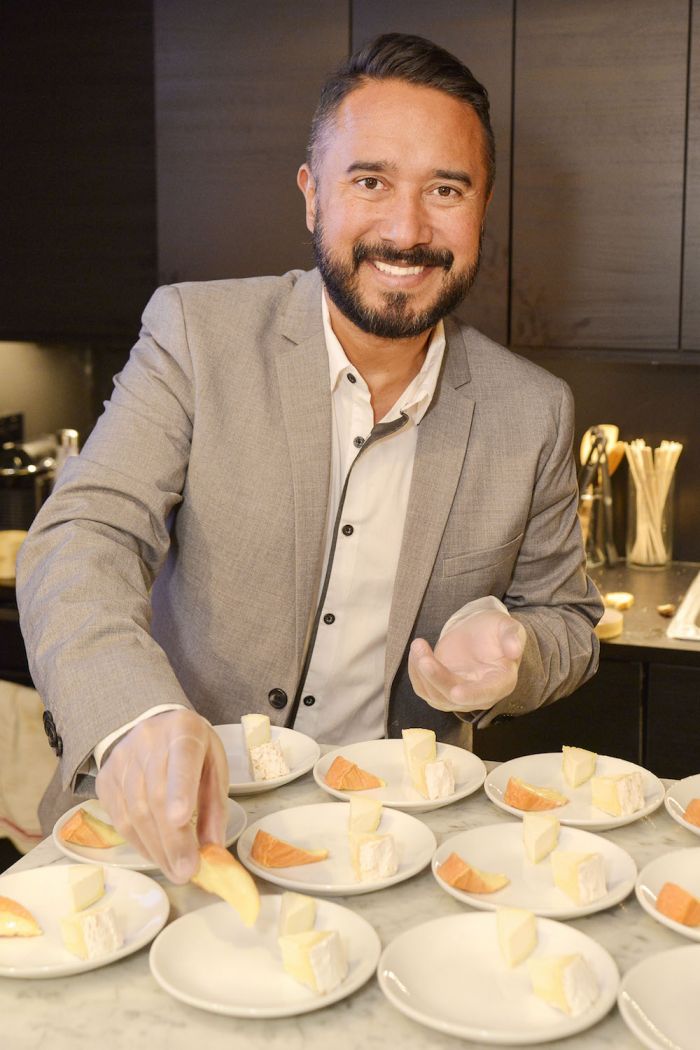 Charles Duque
In his effort to provide me with a grand tour throughout France, Duque selected five kinds of cheese, representing varying regions, each paired with a French libation, and each meant to be sampled in order from mild to pungent. In addition to cheese, my platter contained crackers, olives, grapes, almonds, and a bit of honey. Had I been entertaining, I might have pulled sprigs of lavender and rosemary from my garden for a bit of showmanship. Almost anything goes when assembling a cheese platter.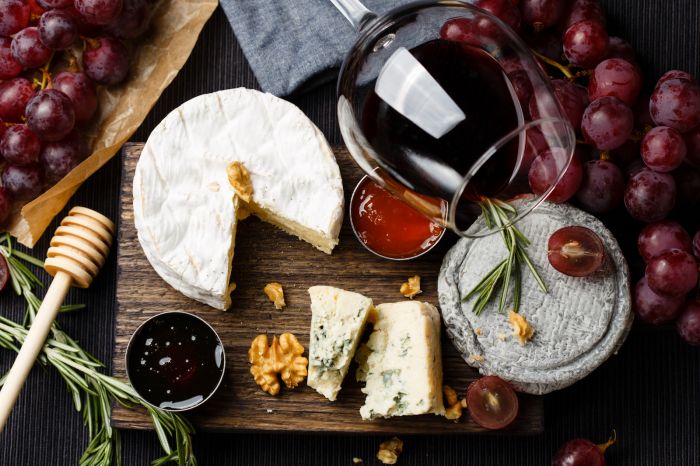 We started in Burgundy with a Triple Crème. For millennia, Burgundy has been home to vineyards, but part of its wooded countryside is reserved for farming – and cheesemaking. Soft, buttery, and rich, this cheese paired perfectly with an Allimant Laugner Alsace Cremant Rose from neighboring Champagne.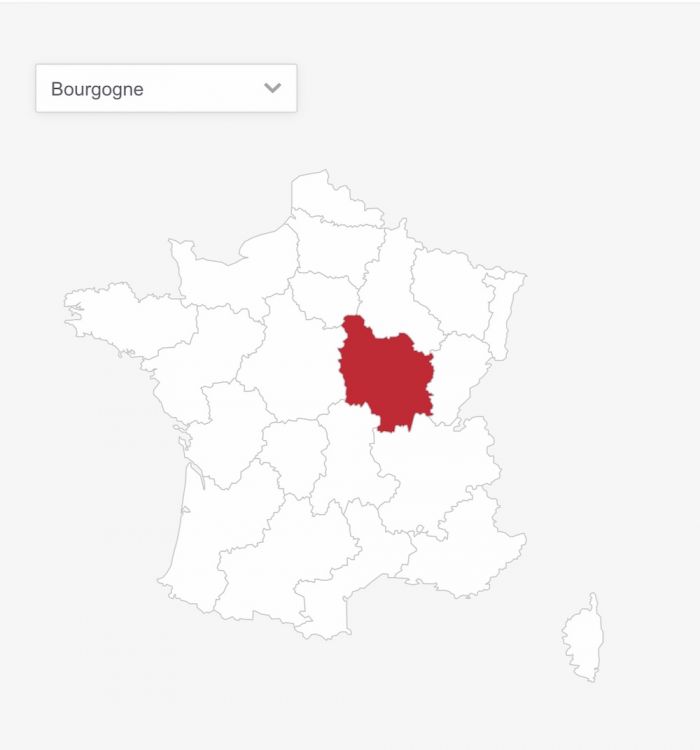 We then headed to Normandie where cows produce a particularly rich milk that creates Camembert; buttery with a hint of wild mushroom, this quintessential French cheese paired beautifully with a tart apple Clos Normand Cider.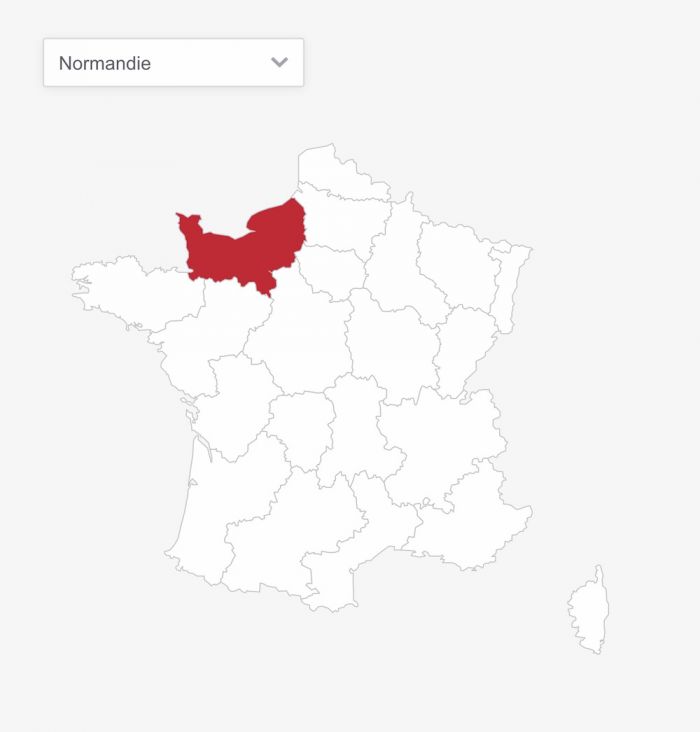 Next, we dashed over to the Franche-Comté region at the Swiss border for a raw milk Comté, a French cheese staple that is aged in the cool and humid caves of the Massif du Jura mountainsides. With notes of apricot, chocolate, and hazelnut, this cheese paired artfully with a French Chablis; our choice, Drouhin Voudon.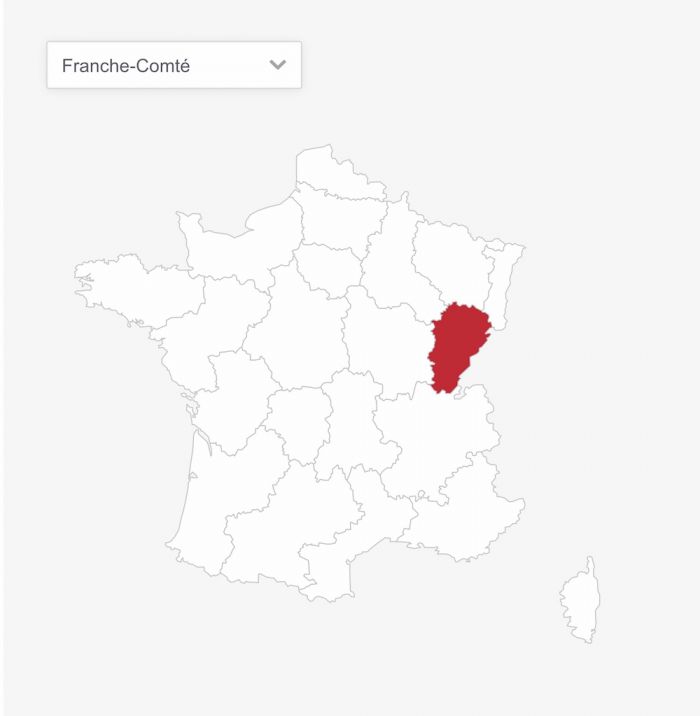 We skipped back for a moment to Burgundy and a village in the Auxois plains where pungent Epoisses is produced. Creamy, smooth, and featuring a pungent aroma, Epoisses is a melt-in-your-mouth cheese gem that paired wonderfully with a sweet La Chapelle Lafaurie-Peyraguey Sauterne.
We ended our tour in Central France, Auvergne to be exact, where the soft-ripened, blue-veined Saint Agur is made. This cheese combines the strength of blue cheese with a mild creamy texture. Its tart pungency was tamed by our La Chapelle Lafaurie-Peyraguey Sauterne.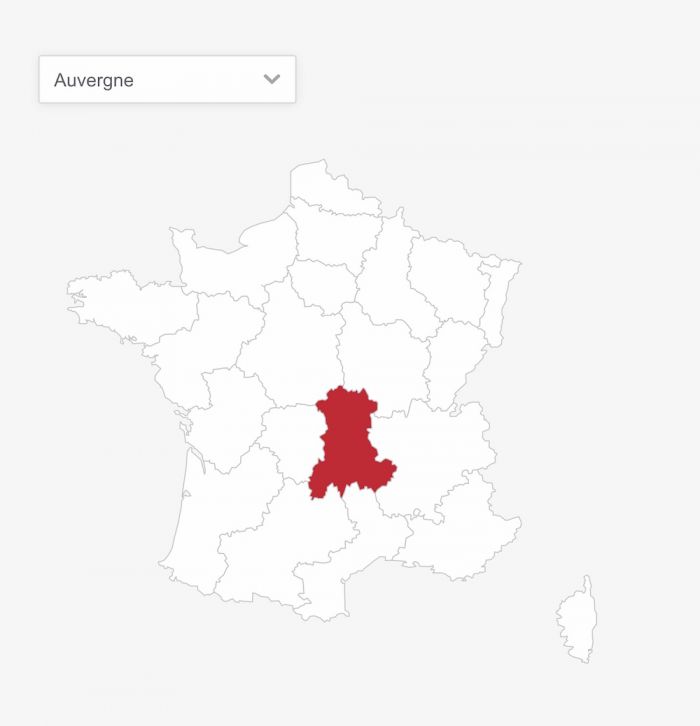 This much needed cheesy mood lift allowed me to visit - via palate and imagination - those far away places that fill my travel dreams. I know I'll get to France at some point in the near future; until then, I'll always have cheese.
Images courtesy of cheesesofeurope.com
Maps courtesy of fromages-france.com